October 4, 2016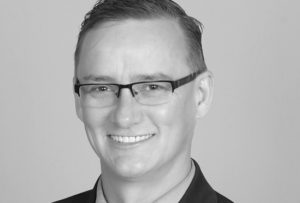 TSP proudly announces the addition of Ron Olsen to our Minnetonka, MN, office.
Ron Olsen, AIA, is a licensed architect in Minnesota with LEED AP accreditation and certification with the National Council of Architectural Registration Boards. He will serve as a Senior Project Manager, where he will focus on leading education projects.
Olsen has more than 20 years of experience. He earned his undergraduate degree from the University of Nebraska at Lincoln and master's degrees from UNL and Hamline University in St. Paul, MN.
He has more than 15 years of Building Information Modeling. Olsen has been honored for an innovative solution to a challenging project for the U.S. Department of Veterans Affairs. He also chaired the City of Chanhassen's Environmental Commission.
ABOUT TSP TSP is a fast-paced, full-service firm that successfully integrates architecture, engineering, interior design, and planning. Since 1930, TSP has been discovering facility design solutions that truly match the vision and mission of our clients. Our collaborative approach explores opportunities, addresses concerns, and defines design to achieve goals that create a balance between function and form. TSP is passionate about design and even more passionate about our clients. The firm serves clients throughout the Midwest, with offices in Marshalltown, Iowa; Marshall, Minnetonka, and Rochester, Minn.; Omaha, Neb.; Rapid City and Sioux Falls, S.D.; and Sheridan, Wyo.