June 14, 2017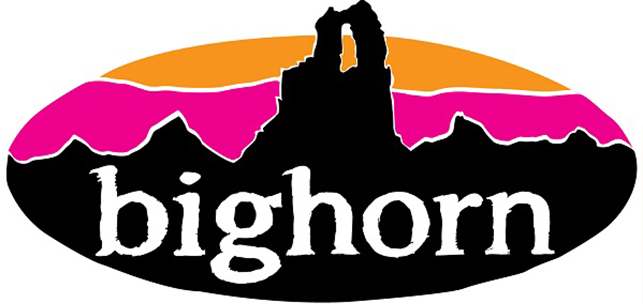 Traveling 100 miles this time of year typically means road-tripping in the family vehicle. Unless you're a trail runner. Then, this weekend is the perfect time to get over that distance on foot—and more than a mile and-a-half above sea level.
Team TSP has it covered. Thursday, a hardy crew from our office in Sheridan, WY, will load up a conference room full of supplies and drive the goods nearly two hours west/northwest, to the aid station they'll staff during the Bighorn Mountain Wild and Scenic Trail Run. It's the first of a five-year commitment TSP has made to help support runners along the trail.
Follow @BighornTrail on Facebook for race updates
Between 1,000 and 1,500 entrants will participate across four divisions. The individual events challenge athletes to make it 100, 52, 32, or 18 miles over tough terrain. (Here's a fun fact: 174 runners completed the 100-mile course last year in the 34 hours allotted to finish.)
"Honestly, we only said we'd do it because we knew (our office manager) Maria would do the hard part—all the organization," says Managing Principal Mark Averett, who has cheered on friends and volunteered at this same aid station with another group for the past seven years. This is the first time he's "cheating"—sleeping in a camper offered by his parents rather than in a tent at the aid station itself.
"It's a good time, and it's always been a family affair for us," Averett says. "But it's one of the top three toughest races in the nation." So tough, in fact, that TSP Principal Emeritus and 15-time Boston Marathoner Del Acker took over 10 hours longer to finish Bighorn than he did the Black Hills 100. This time around, Del's manning one of the hike-in aid stations that can be accessed only on foot.
Bighorn will be an all-hands-on-the-mountain effort for the TSP family, too:
Mark and Kristen Averett, along with their son, Korbyn
Office Manager Maria Laursen and her husband, David, with two dogs who will be up "with the first squirrels"
Architectural graduate Cydney Means and fiancé Ben
BIM/CAD Technician Getty Babbitt, with brother-in-law Paul and three nephews: Tanner, Nick and Noah
Architect Bill Goodman
Bighorn's aid stations have achieved legendary status in the trail-running world, and not only for their fantastic names. Cow Camp, for example, is home to the ever-popular bacon station. Event organizers provide standard supplies for every station: hydration drinks, packets of energy gel, and assorted crackers, chips, and cookies. After that, each station's crew takes creative license to one-up everyone else. Previous years have featured cheeseburgers, breakfast sandwiches, and even shrimp cocktail.
"We're the Hawaiian station, so they provided us with leis, grass skirts, and coconut bikinis," Laursen says of TSP's station at Upper Sheep Creek—elevation 7,450 feet. She finished the 18-mile course in 2012. Her husband completed the same event the following year. "We'll have watermelon and pineapple, but the coolest thing is we'll get the water for runners right out of a spring on the mountain," Laursen says. "We went up last weekend, and they've put in a pipe. We'll still have to ride a four-wheeler back and forth, but only about one-quarter mile, max."
Getting to the stations by any means can be tricky. The Laursens already towed their camper to TSP's home base. There's no campground, but the "park" is the closest flat spot with a turnaround and large enough for the TSP team's two campers, trucks, and tent city. From there, it's roughly 10 minutes on rocky dirt roads to haul supplies to the aid station via four-wheelers or other all-terrain vehicles.
TSP's shopping list is no joke. Along with all the dry goods, it includes 25 watermelons, 125 bananas, 20 pounds of pineapple, and cartons of plums and apricots—all of which must be cut up on site at the aid station. They'll also bring in many dozen eggs and 30 pounds of potatoes, which can be a challenge to boil at that altitude.
The first runners will take to the longest route at 10 a.m. Friday. The 100-mile course originates down in the Tongue River Canyon, at an elevation of approximately 4,090 feet. It treks up the mountain to a high point of 8,951 feet before descending again. Start times for other courses are staggered every two to three hours, beginning at 5 a.m. Saturday. Everyone will end up at Scott Bicentennial Park in Dayton. There, organizers, volunteers, athletes, and supporters will enjoy a post-race picnic from noon to 8 p.m. Saturday. That's the cut-off time for participants to cross the finish line or simply end their races.
The trail is marked with reflective orange tape attached to trees, bushes, rocks and wire flags standing in meadows. Some sections require a different approach. Despite race organizers' best efforts, elk have been known to devour the flags. In these areas, runners must watch for glow sticks to lead them through the dark. Upper Sheep Creek more often has a problem with the significant number of moose that come through, making runners and volunteers alike nervous.
The TSP station will see the longest-distance runners on the outbound (up the mountain) and inbound (back down to the finish) legs of the race. That's one reason an EMT and a Search & Rescue workers will remain with our team at Upper Sheep Creek. Approximately 12.5 miles from the end of the run, the aid station is the last real checkpoint before runners descend into the canyon. Safety personnel will make go/no-go determinations on which racers are physically fit enough to continue. Cuts and scrapes from falls, heatstroke, and dehydration all are concerns. So is confusion due to electrolyte imbalance as runners lose too much salt through sweating.
The fastest 100-milers could come back through as early as 2 a.m. on Saturday. TSP team members will take shifts to make certain that runners get some friendly encouragement along with their warm broth and coffee. The firm's five-year commitment supports the event and its athletes by helping improve future races. The labor-intensive effort benefits from volunteers who return to show new helpers how it's done. Bighorn organizers also survey volunteers to learn which supplies ran short, which items they could do without, and suggestions for making the run safer and more enjoyable for everyone.
Averett already has one idea: "I think we're going to try to get our Rapid City office involved next year."