SDSU Alumni Center and SDSU President's Home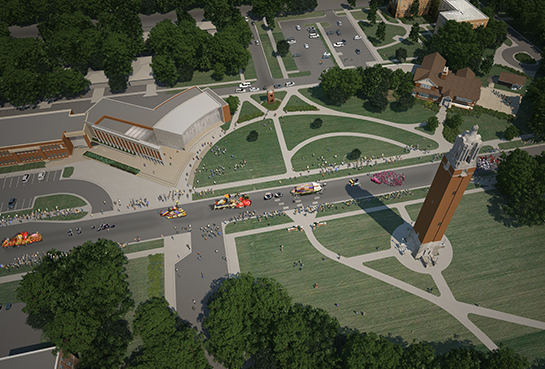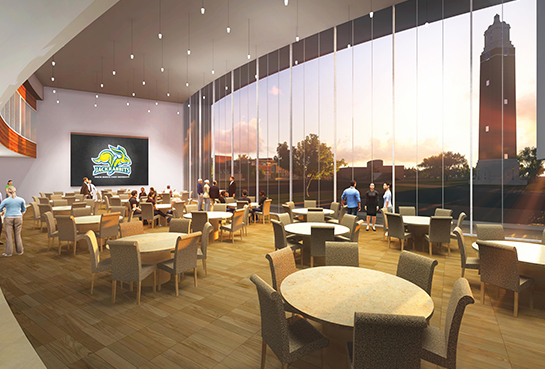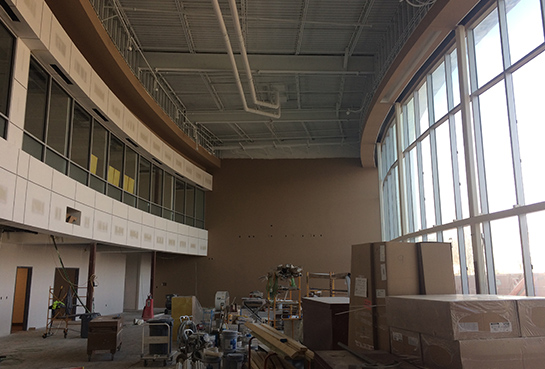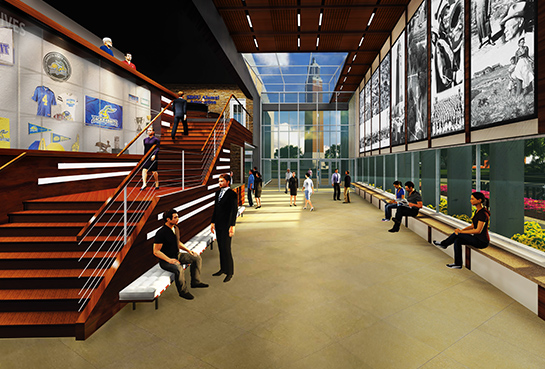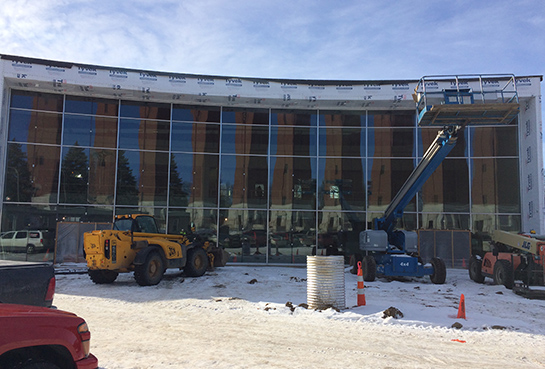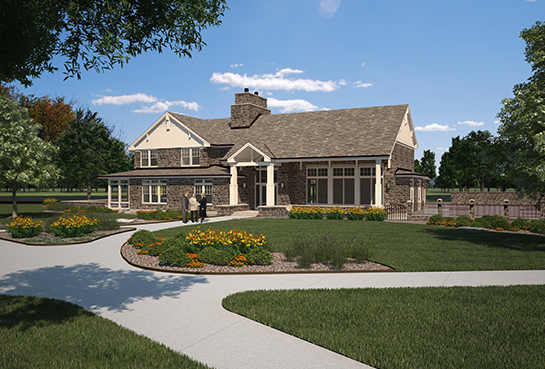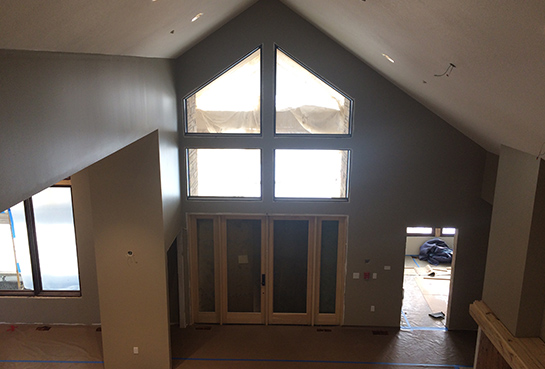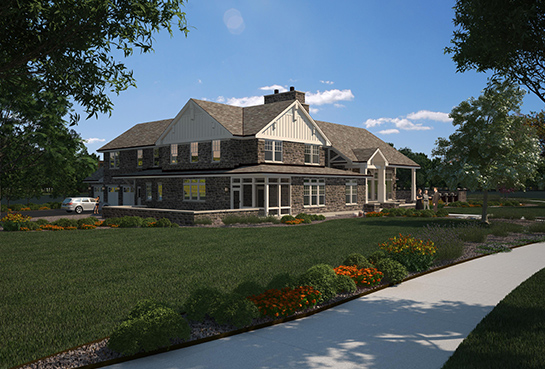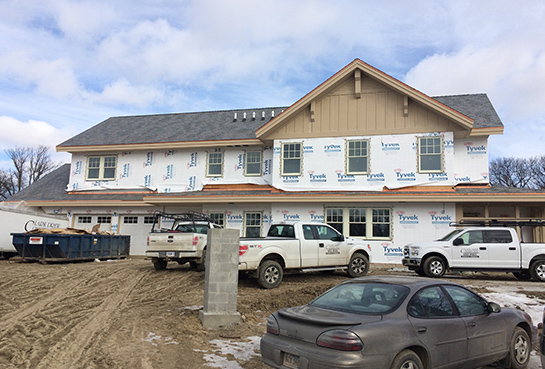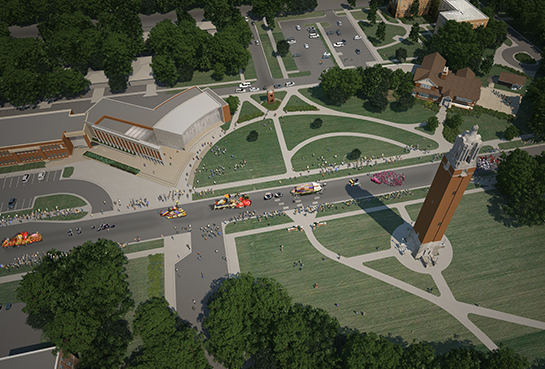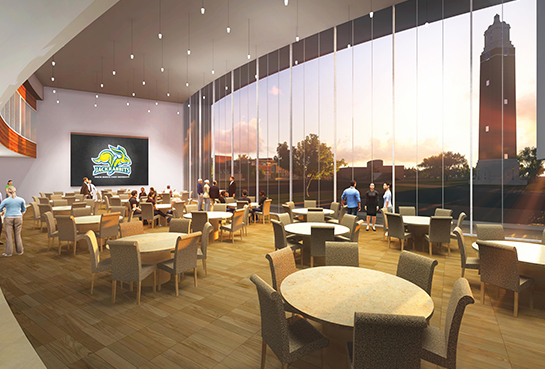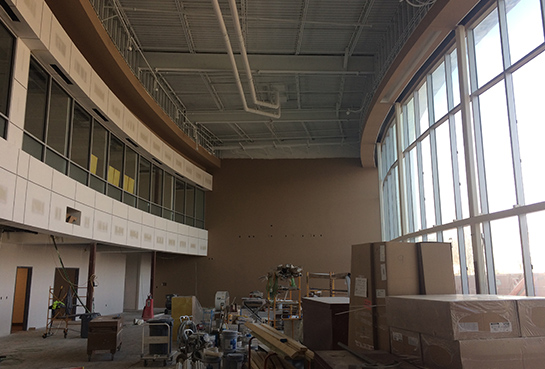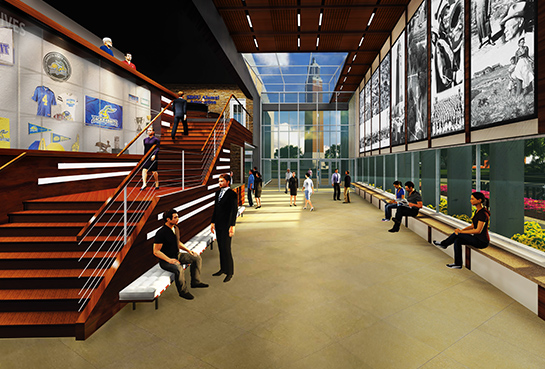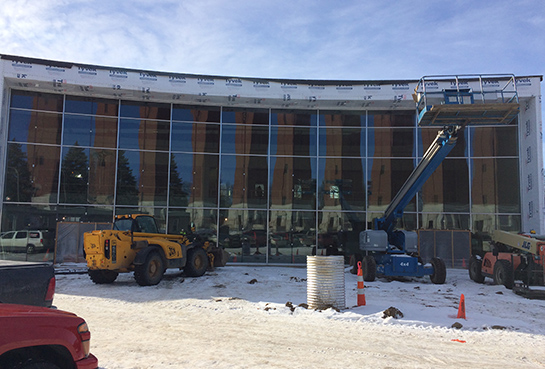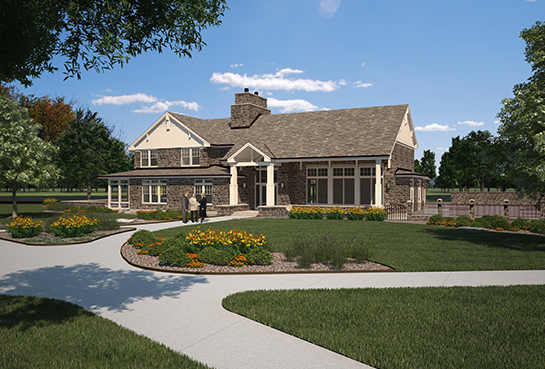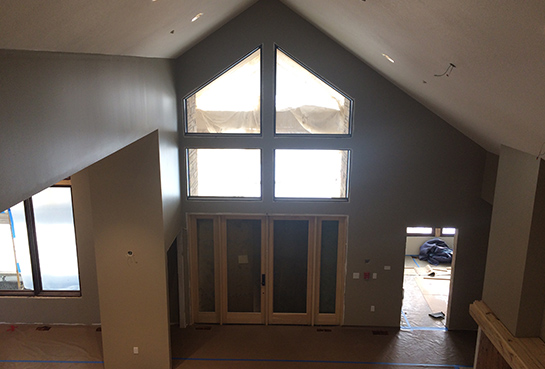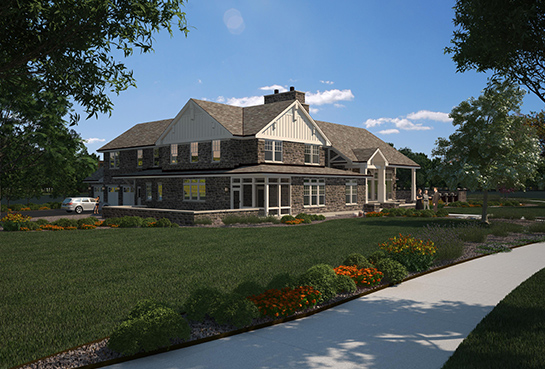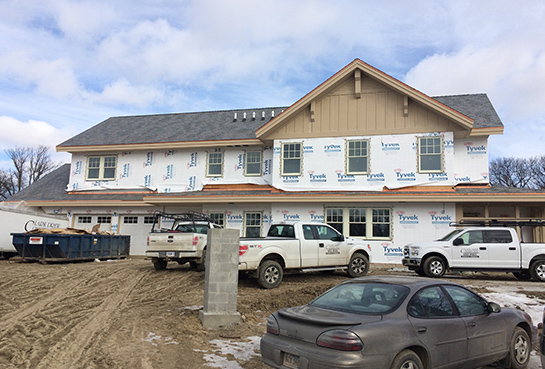 LOCATION:
Brookings, SD
DETAILS:

SERVICES:
Architecture
Electrical Engineering
Interior Design
Mechanical Engineering
Programming
Project Management
Structural Engineering

---
This joint project for the South Dakota State University Foundation and Alumni Association, known as Alumni Green, covers a two-block area along the main thoroughfare on South Dakota State University's campus. Coughlin Campanile, a well-known landmark in the central campus, and an ellipse shape served as an organizing principle for both buildings. Both projects were designed to frame views of the campanile and the campus' valuable green space. Together with landscaping, they help create a new gateway to SDSU.
The Alumni Center provides a sense of entry onto campus through its design. When completed this fall, the university's new Alumni Center will offer 17,800 sf of event space and offices. The flexible interior space is designed to promote learning and socializing, while the extensive outdoor spaces were created for even larger gatherings. An extensive curved glass wall will frame views of the Campanile and highlight activity taking place within. It also includes state-of-the-art, interactive videoconferencing. Conferencing areas will connect to both open and private offices, maximizing collaboration opportunities through shared space.
The new President's Home lies adjacent to the Alumni Center and just across the green space. It will serve as the president's residence and also as a hospitality venue. The formal dining room can seat 14; the living room hosts 30 to 35 people. The outdoor grounds were specifically designed for those outdoor seasonal events throughout the year. The grounds contain a large outdoor fireplace, restroom/storage facility, patio areas, and numerous landscape elements.
The Alumni Green truly will be a remarkable addition to the SDSU campus.
Project Accountability Team