Sturgis Brewing Company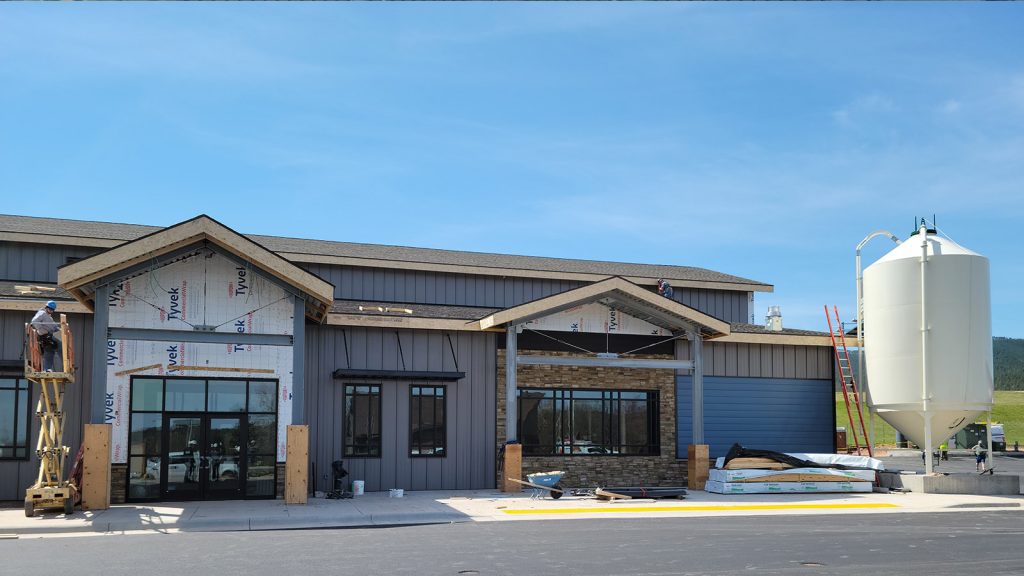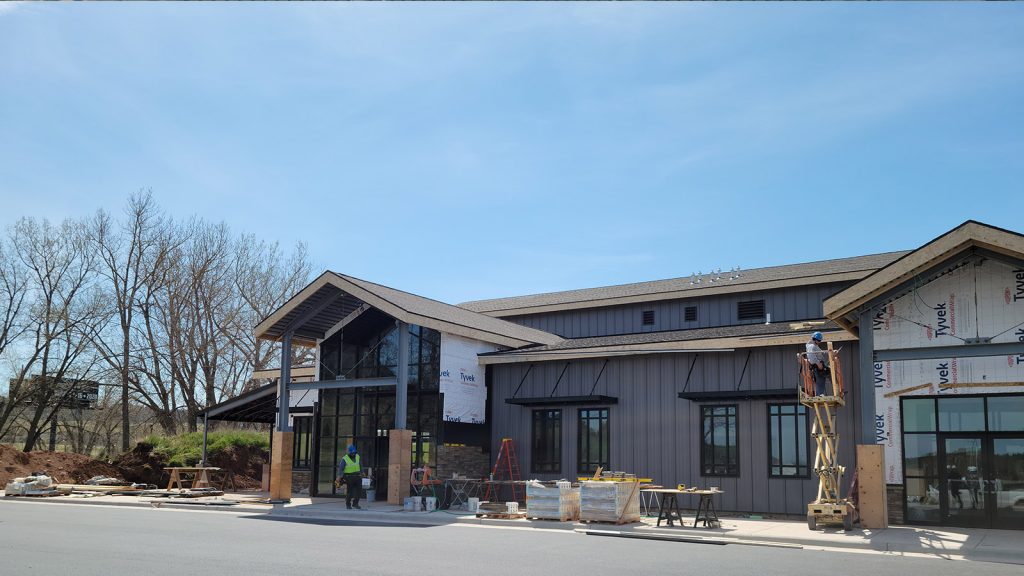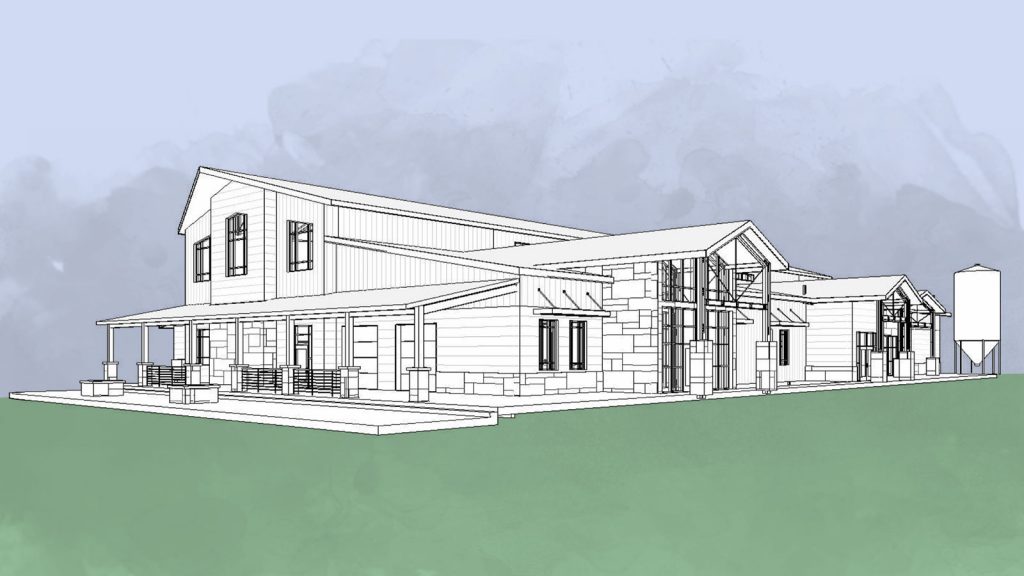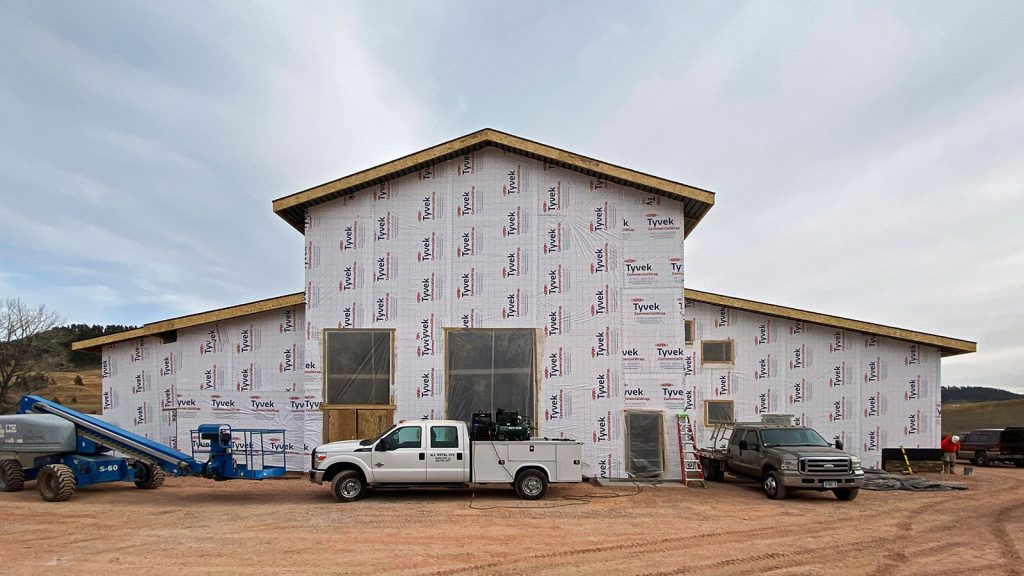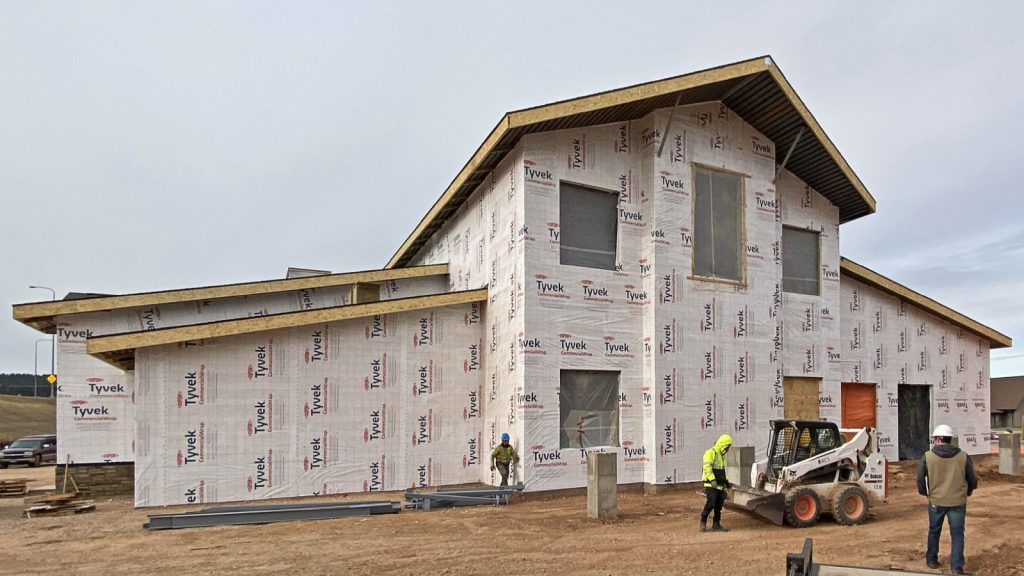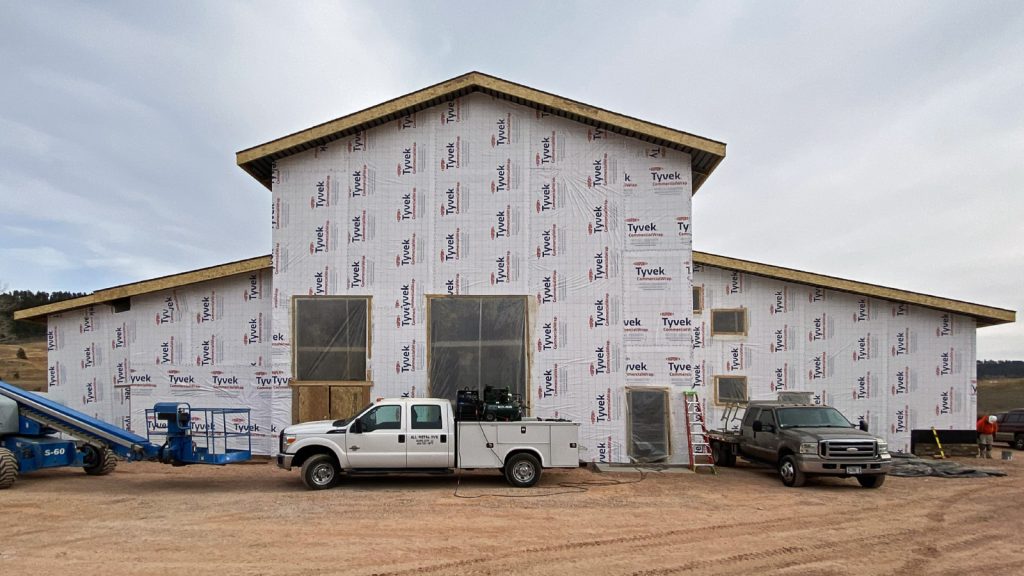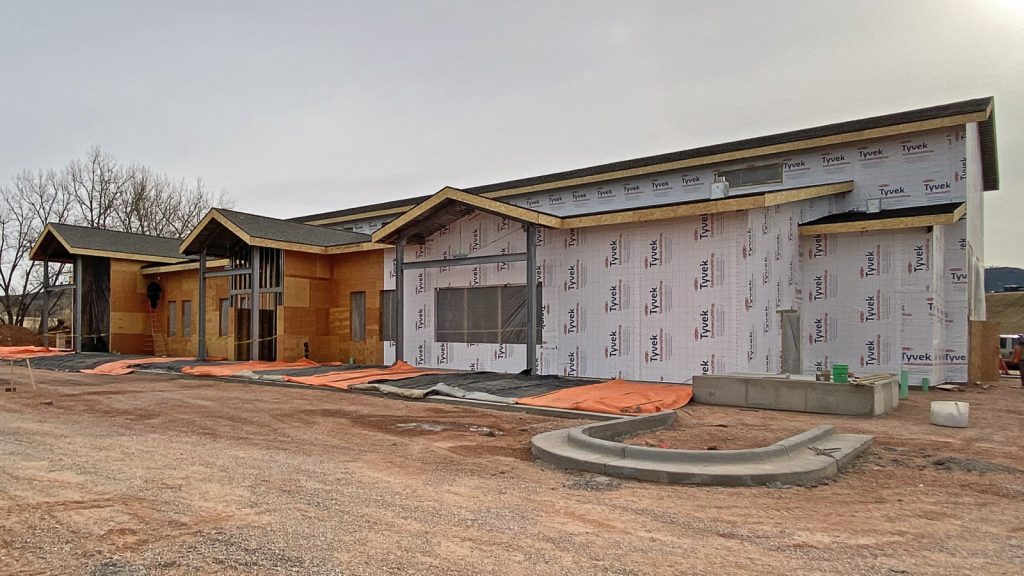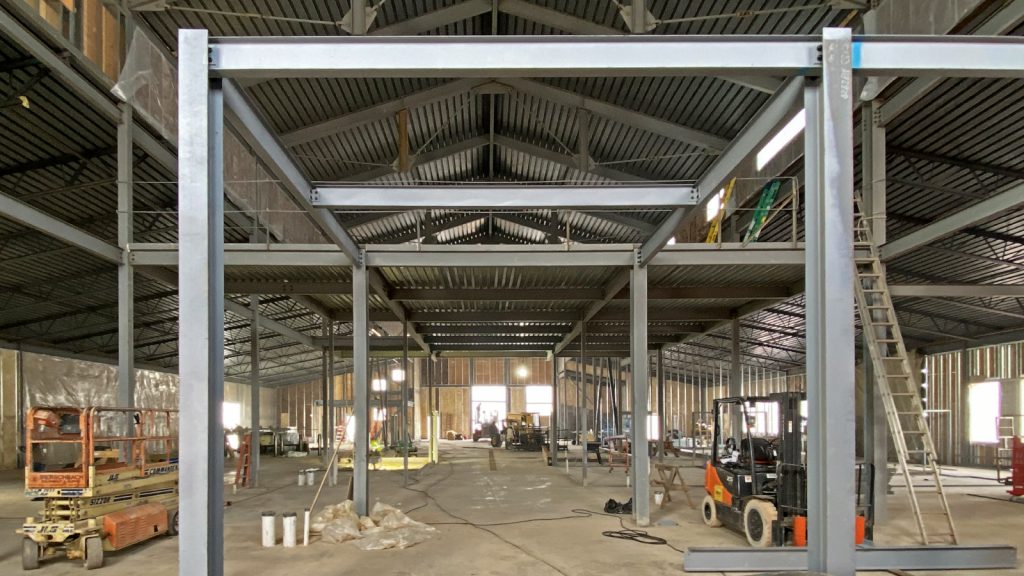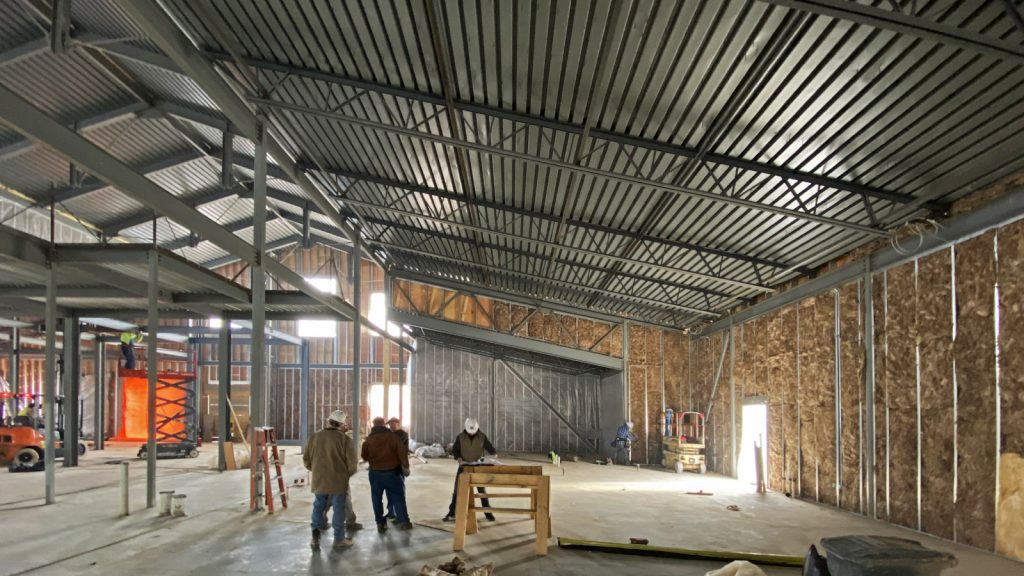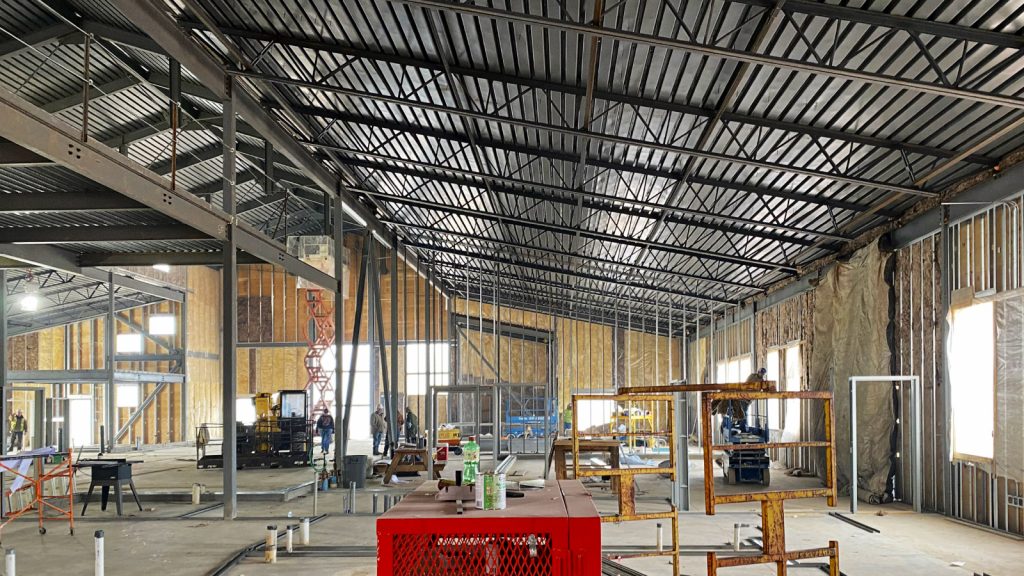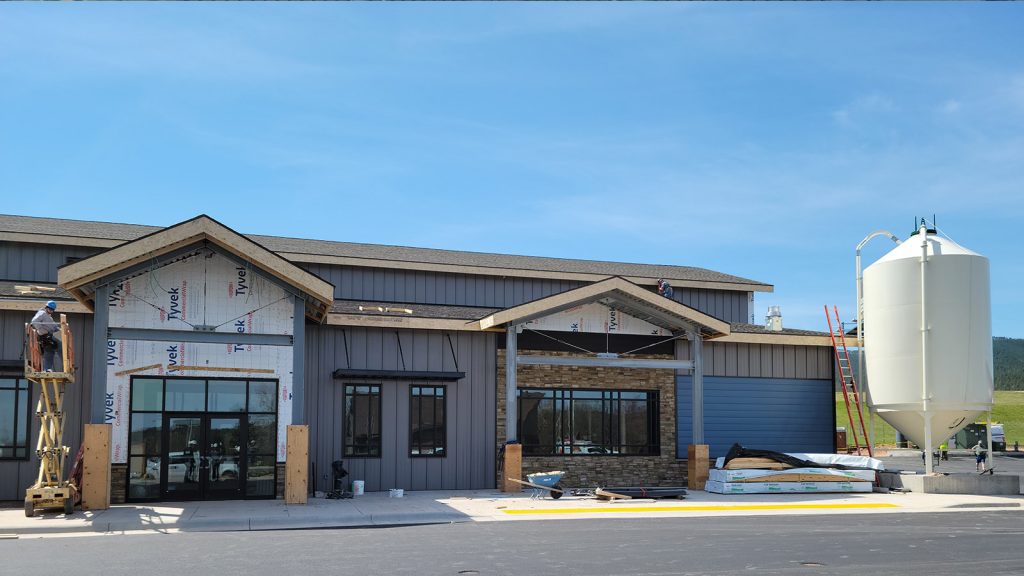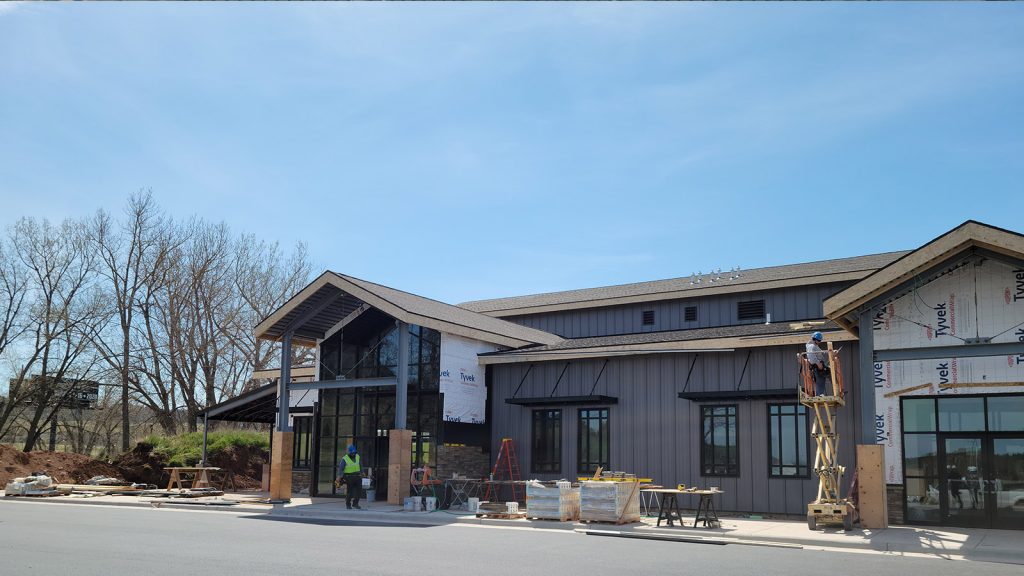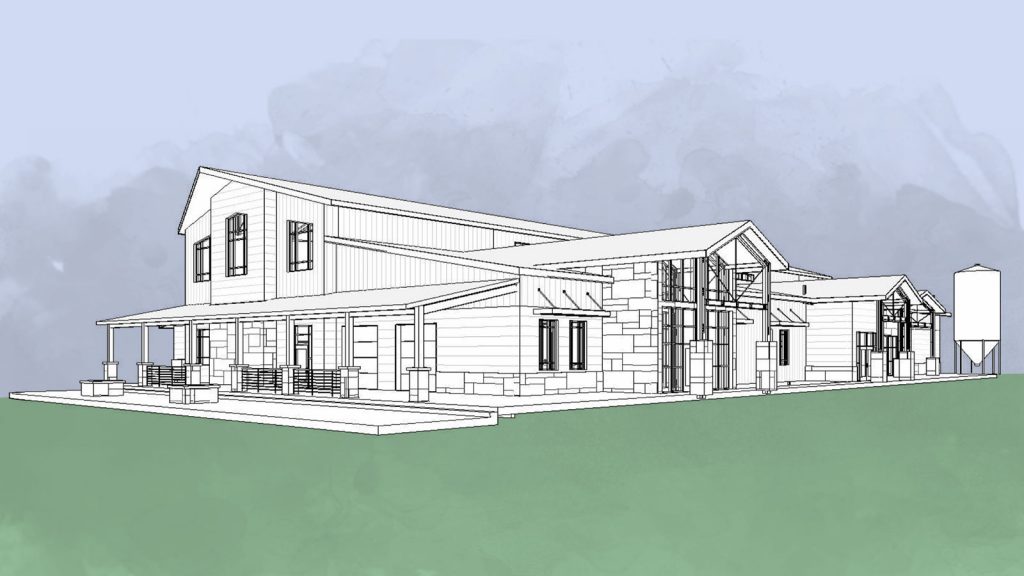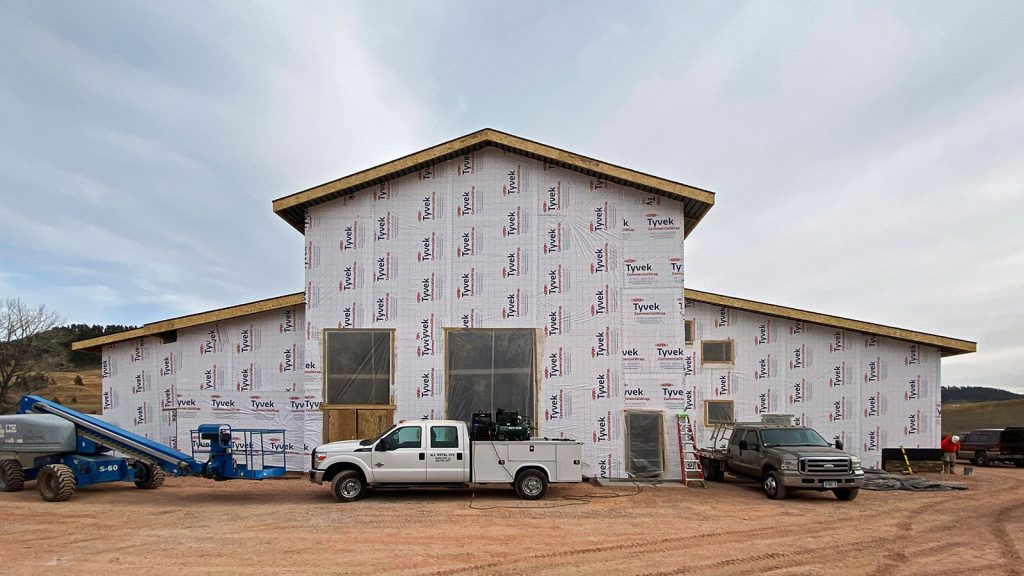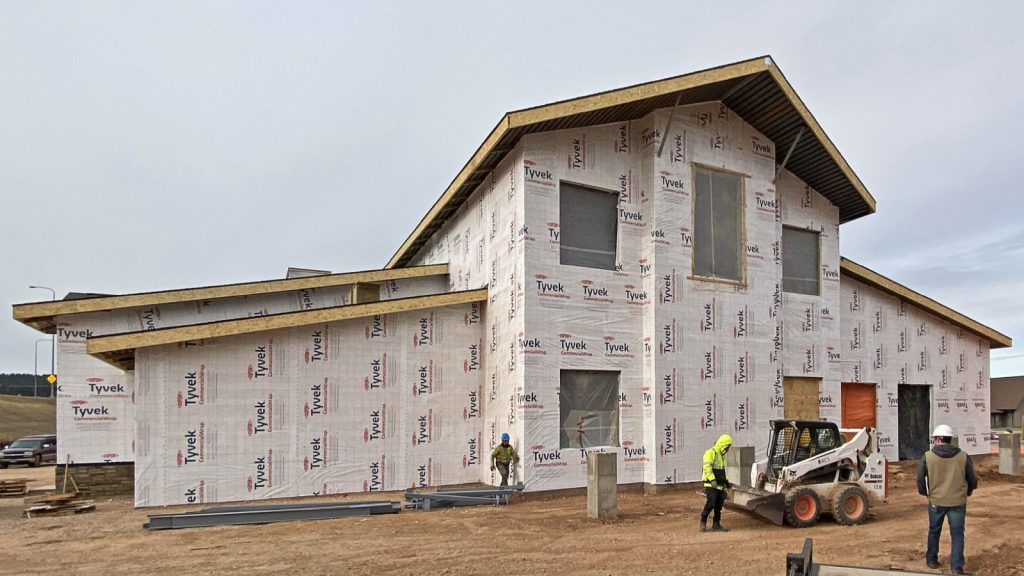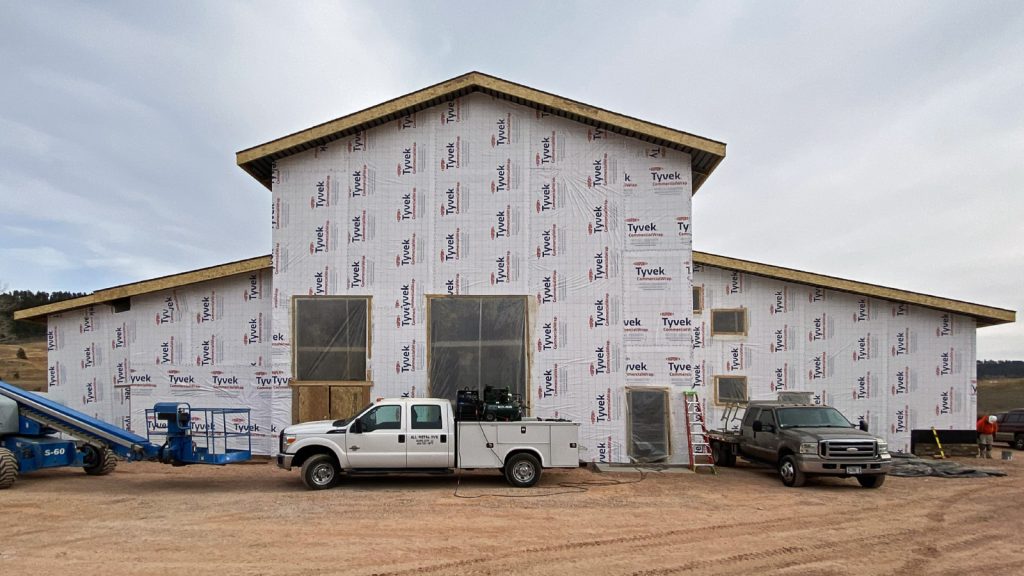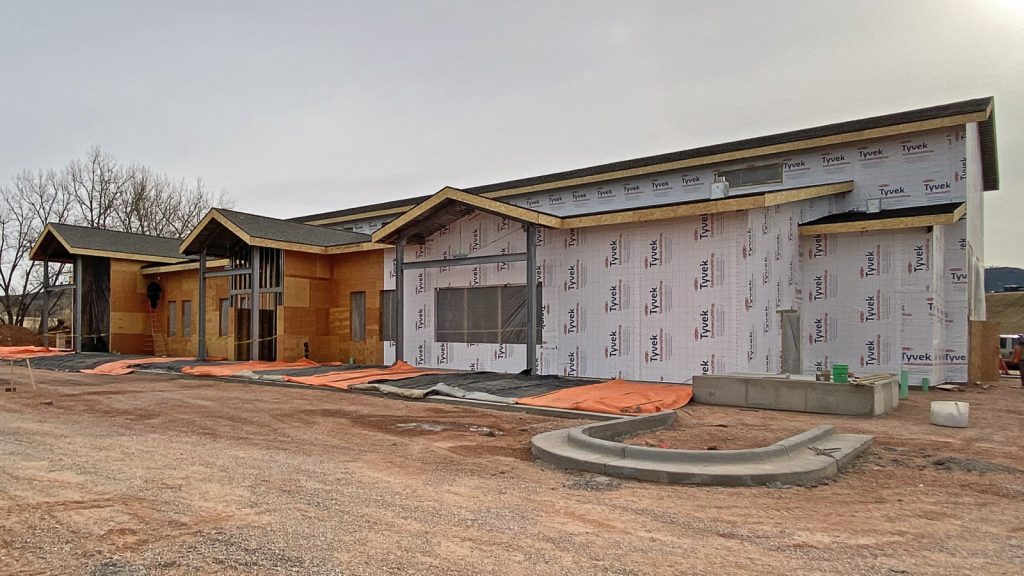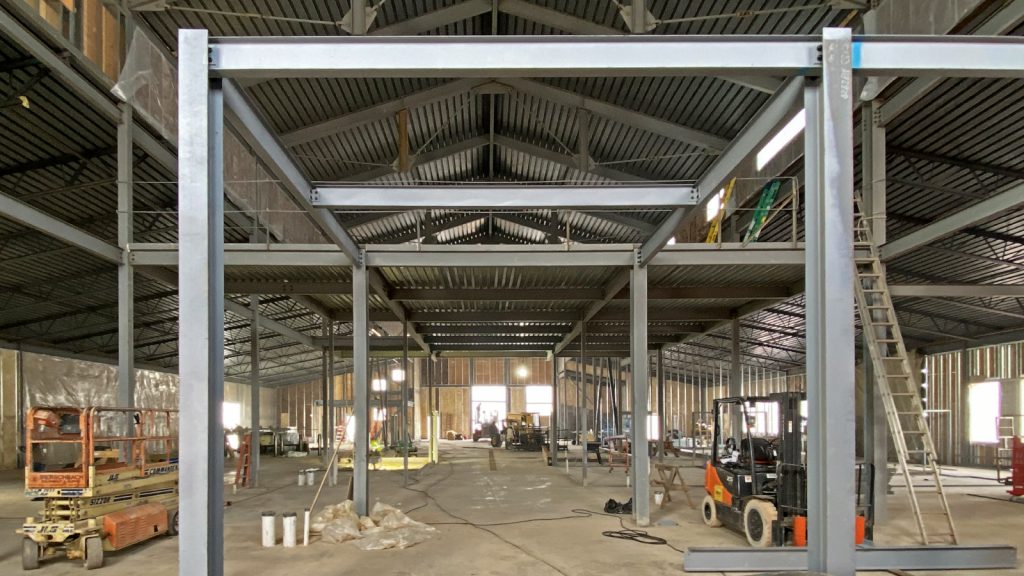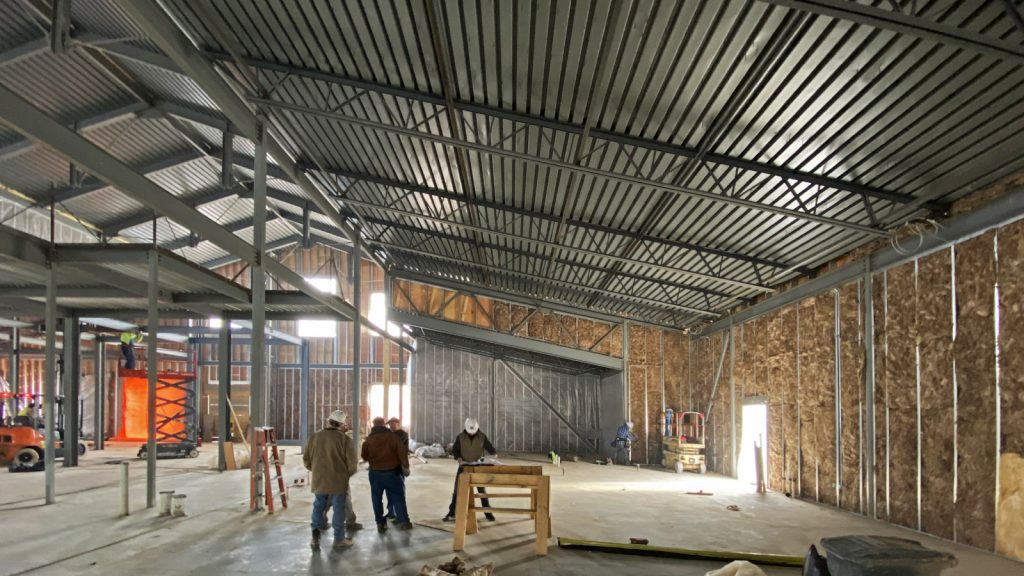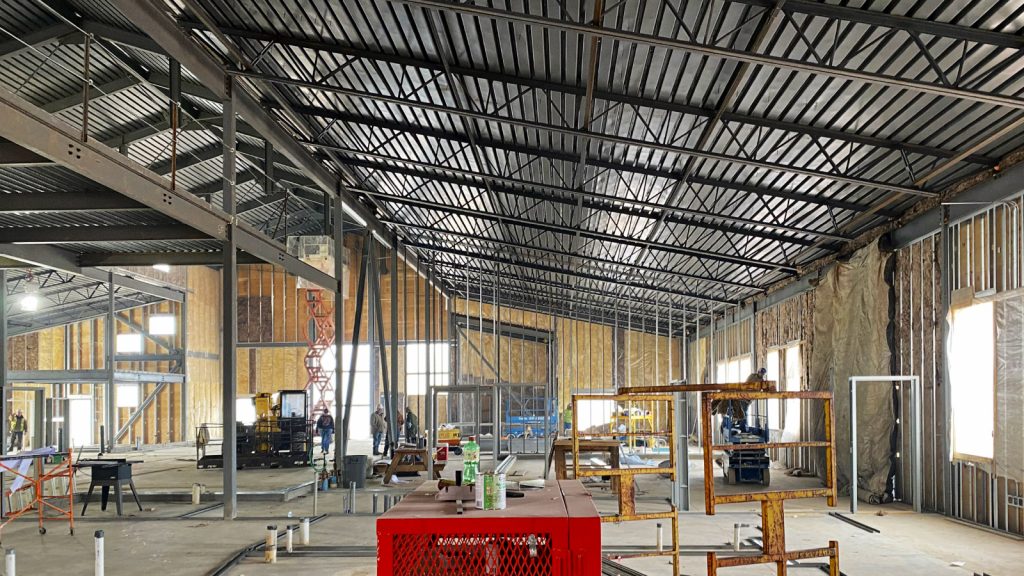 LOCATION:
Sturgis, SD
DETAILS:
This 17,500 sf building will be completed in 2021 and offer fans of the company's craft beer a dramatically new experiernce.
SERVICES:
Architecture
Construction Administration Services
Cost Estimating, Schematic
Electrical Engineering
Mechanical Engineering
Structural Engineering

Faced with an increasing demand for their craft beer, two businessmen turned to TSP when they decided to rebrand and expand their facility. The Sturgis Brewing Company's 71,000 sf property will include a 17,500 sf brewery, warehouse, tap room, restaurant, kitchen, and gift shop. The large central bar will feature a window where patrons can view the fermenting tanks.
Glass garage doors take advantage of the scenic Northern Black Hills, bringing in views of the nearby creek and woodland. An exterior fire pit and seating will draw diners outdoors, while the interior industrial-railroad design will make customers comfortable indoors. Corrugated and CorTen steel, clear varnished maple woods, and a poured concrete bar top will give the brewery a vintage feel. Adjacent to the restaurant and tap room is an 850 sf merchandise area for sale of Sturgis Brewing Company products and clothing. It will serve as an additional revenue source, especially during the annual motorcycle rally that takes place in Sturgis.
The vaulted, exposed decorative structure ceiling runs the building's length for two reasons. It creates the feeling of a train depot, a testament to early settlers, and allows for clearance on the 23-foot fermenting and brite tanks in the backhouse brewery space.
Nearly 5,000 sf of brewing space allows for a four-vessel steam and chilled water brewhouse, increasing production capacity to 200 times the current amount. Eight fermenters and four brite tanks will be installed as the brewery hits its production stride. An industrial-sized air compressor plant provides the compressed air required for the controls and user needs throughout the brewery. Shell and tube heat exchangers tie together the HVAC, domestic water heating, and brewery loads served by the large steam boiler and air-
cooled chiller. This lowers the overall operational and utility costs and minimizes service needs. A corner of the brewery was carved out for relocation of existing brewing equipment to create small-batch specialty beers. Floor-to-ceiling windows showcase the brewing equipment to the public.
A 1,700 sf distribution space and 1,400 sf walk-in cooler are adjacent to the brewery. Cooler supports were specifically engineered to eliminate columns taking up expensive real estate. Revenue-producing kegs now can occupy that space. The walk-in cooler is accessible from the rear to the kitchen cooler and freezer. That allows easy offloading from deliveries and permits using the brewing process' spent grains in the kitchen to make pretzels, a local favorite. The distribution area's layout allows for ample storage of the increased production along with an efficient flow of empty can/keg delivery on one side. Filled can/keg loading minimizes bottlenecks and forklift traffic on the other side.
HVAC equipment centrally located on the second-floor mezzanine allows full usage of all sides: dining and entertaining to the east, curb appeal to the north, grain deliveries and brewery production to the west, and product loading/unloading to the south.
Project Accountability Team