Dakota State University Beacom Institute of Technology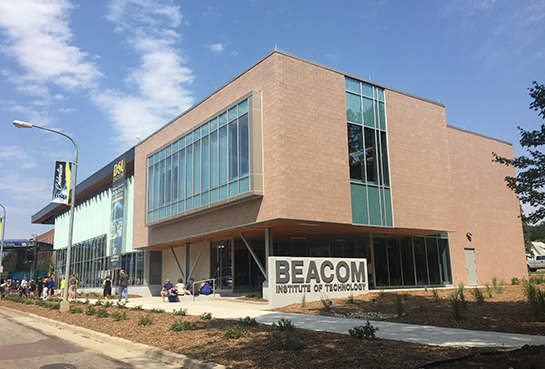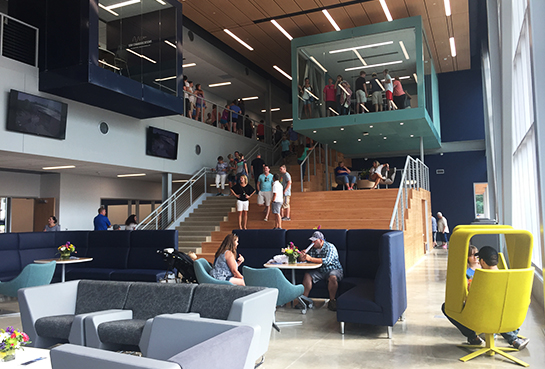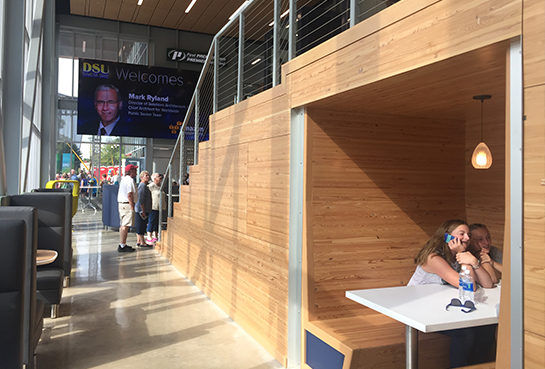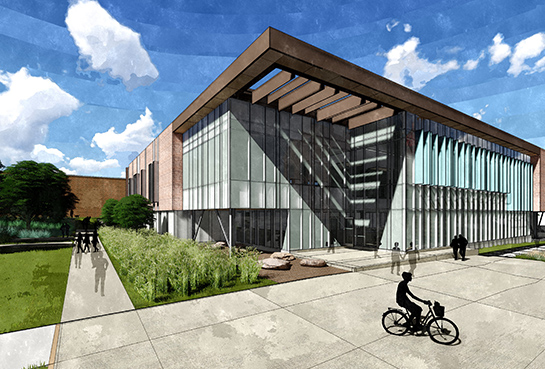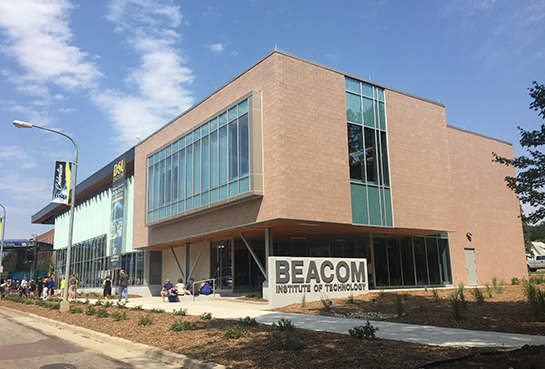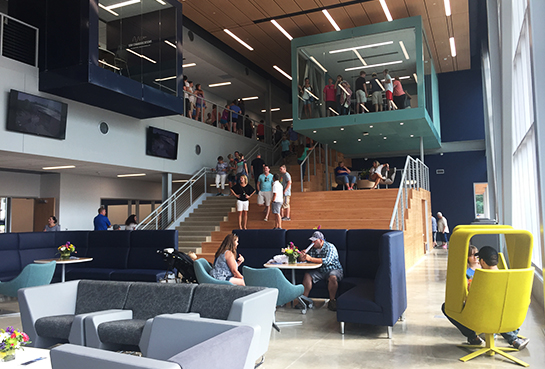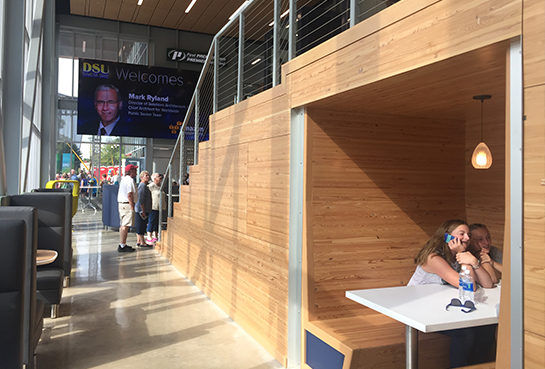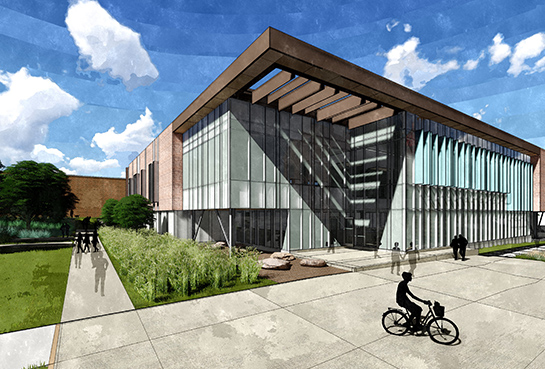 LOCATION:
Dakota State University, Madison, SD
DETAILS:

SERVICES:
Architecture
Civil Engineering
Electrical Engineering
Interior Design
Mechanical Engineering
Planning
Programming
Project Management
Structural Engineering

---
This $11.4 million facility will be a resource for everyone at Dakota State University, and it opened in August 2017 offering 30 different classes with more than 800 students enrolled. Every on-campus student will have opportunities to collaborate on projects, participate in classes and seminars, and attend special events. The two-story building contains just over 31,000 sf. The campus' signature academic building will house classrooms, collaboration space, a performance area, technology-focused labs, and offices. new Beacom Institute of Technology is a cutting-edge project not only because it will house technology-based academic programs but also for how it embeds sustainable design in virtually every site and building component. The BIT is the first project in South Dakota slated to achieve LEED v4 Silver Certification. LEED v4 is the newest version of the Leadership in Energy and Environmental Design initiative. It's a bolder, more specialized way to improve people's experiences within the spaces – while creating resource-efficient buildings that use less water, consume less energy, and reduce greenhouse gas emissions.
Some of the most innovative features within the Beacom Institute of Technology are hidden just beneath the surface. To give students experience with real-world working environments, the north end of the second level was designed with an 8-inch, low-rise flooring system. Removable panels allow access to a portion of the 25.23 miles of data and cabling lines (and 22.73 miles of power wiring) that run throughout the building. At this location, the cabling feeds two large classrooms on either side of a glass-walled central-server simulation lab. This flooring method more typically is used for electrical and HVAC components, but data centers and other highly wired buildings increasingly are adapting the model. DSU's students will graduate knowing how to install or service these systems in their new computer-hardware or -networking professions.
Project Accountability Team