With thoughts often focused on gratitude this time of year, several members of Team TSP are happy to describe projects and relationships for which they are thankful.
Below, Greg Schoer reminds us that design is much more than creating rooms, something made clear when he helped design a community center in southwestern South Dakota.
Read on as Chase Kramer mentions an opportunity to reconnect with an important place from his youth: Hamre Recital Hall at Augustana University.
Michelle Klobassa finds it memorable when projects expand her perspective and understanding when working with specialized end users, and Tim Jensen is thankful for amazing teammates and clients.
Building community in Kyle
The privilege of collaborating with stakeholders deeply dedicated to their community is a lesson in gratitude for architect Greg Schoer.
The Oyate Teca Project is a nonprofit organization in Kyle on the Pine Ridge Indian Reservation. It serves more than 700 Oglala Lakota youth through a variety of programs and activities.
TSP and consultant partners Banner, Designworks and HC Design designed the new Oyate Ta Kola Ku, or Friend of All Nations, Community Center in Kyle to nearly triple the project's program space.
The new youth center was developed with Running Strong for American Indian Youth, an organization co-founded by Olympic gold medalist Billy Mills – a member of the Oglala Sioux Tribe who grew up on the Pine Ridge Indian Reservation.
Schoer, who designed the youth center, credits much of the project's success to Oyate Teca Project executive director Rose Fraser, her entire team and Kenton Drury from Running Strong.
"Rose's passion to carry it forward inspired each and every individual to make this the best project for the community's youth," he said. "No matter if you were part of the TSP design team, the general contractor and subcontractors or part of the extended owner's team, we all felt Rose's gratitude and excitement."
That energy was affirmed at the grand opening for the youth center in October, when the community gathered in celebration. Events included a blessing of the building, a keynote address from Mills and a powwow.
"We are thankful to be members of Rose's team," Schoer said. "The gift of a star quilt that Rose presented to project team members became the climactic thank-you – or pilamayaye in the Lakota language – for everything we accomplished together. For that gesture, I am grateful."
The new Oyate Ta Kola Ku Center is home to administrative offices and athletic, academic and recreational programs for children between 10 and 18 years old.
The uniqueness of this project is the emphasis on culinary programs, Schoer said.
"We've designed other wellness centers, community centers and extensions of schools, but for this project, the focus is encouraging youth to come together through agriculture," he said. "So growing food, making food and enjoying the food together are important points of connection."
The culinary program is supported by a campus greenhouse and gardens, and more hoop barns will be added.
The facility has a commercial kitchen, a teaching kitchen and a large food service area for community programs.
"Now, they can run multiple programs at one time," Schoer said. "They also have a full-service restaurant for their community."
The center is equipped with a gymnasium, a classroom wing with a sewing room and a warehouse for donations and supplies.
"There is so much about this project that I am thankful for," Schoer said. "There are so many elements to this building that are the beginning of expanding the programs that have already been fruitful in the community."
The project is a reminder that design is much more than creating rooms for a program, he said.
"It's important to always keep the project's impact on the community foremost in mind," Schoer said. "My desire and goal as an architect is to design spaces that inspire individuals and communities to learn, grow and enjoy."
Other TSP perspectives on gratitude
As other TSP team members take time to reflect, Chase Kramer, director of design at TSP, explained that he is thankful for several project opportunities for various reasons.
"Hamre Recital Hall at Augustana University was especially meaningful to me as it is a space from my youth and even formative post-secondary education years," he said. "A chance to reimagine those types of spaces doesn't come to a lot of architects."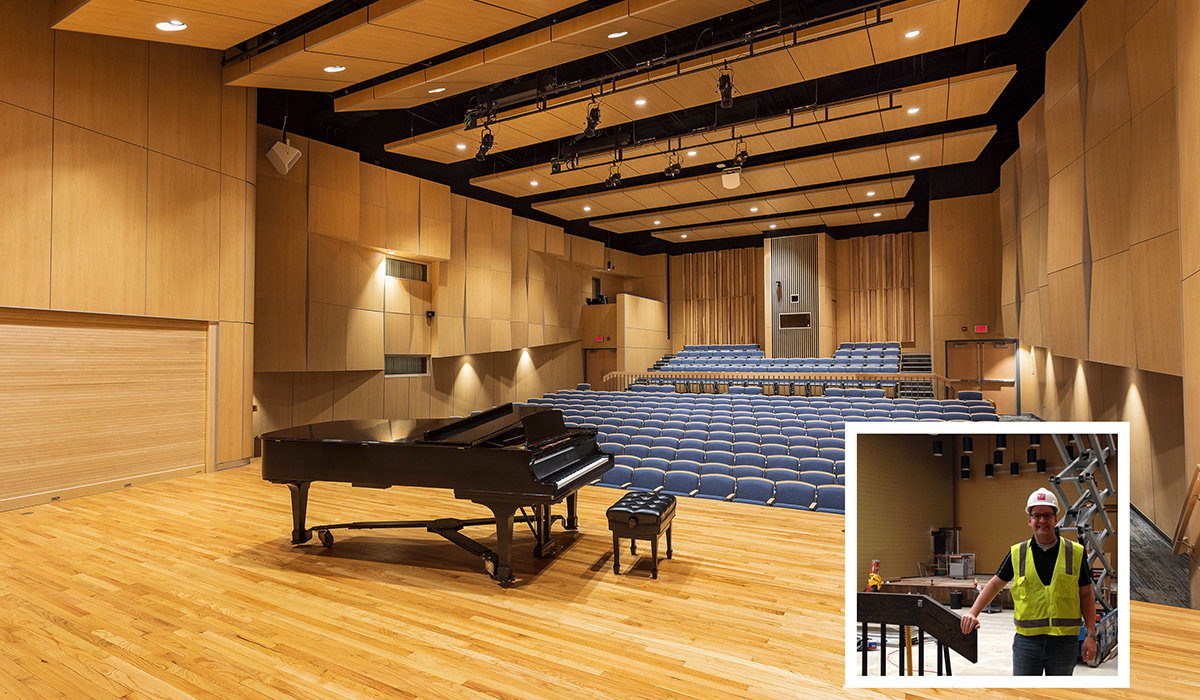 Even with a musical background, Kramer said the Hamre project and the overall renovation of the Humanities Center at Augustana offered him a valuable lesson in acoustics, something he sometimes took for granted.
"It has helped me to enter all projects with a better understanding of how different acoustics work and can be achieved as well as applied to various other project types," he said.
Kramer also appreciates working with various churches and specifically with the Catholic Diocese of Sioux Falls.
"Being able to have a clear, direct alignment in the goals of my faith with the projects I'm working on is not only an extreme blessing, but it is also endlessly edifying," he said. "I learn a lot each time I dive into one of these projects."
TSP principal and senior architect Michelle Klobassa values the opportunity to learn something new with every project and the clients and colleagues she has worked with throughout her career.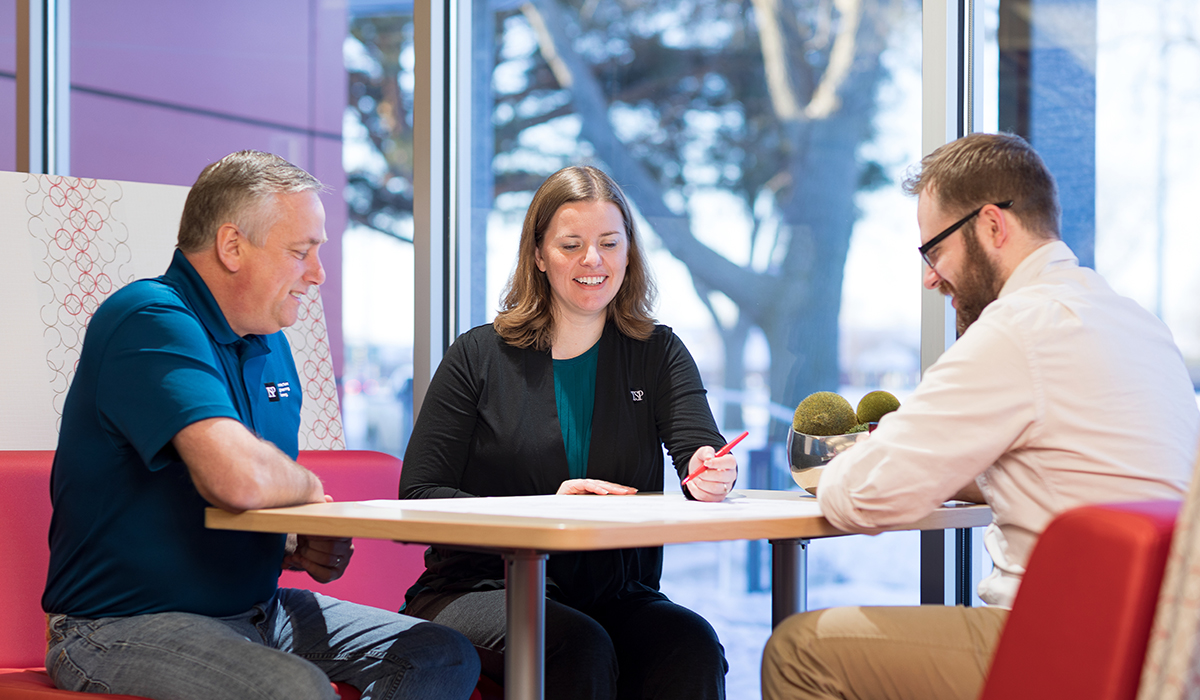 "Some memorable projects are the South Dakota School for the Blind and Visually Impaired because it expanded my perspective and understanding of designing for those with vision impairments and Dow Rummel Village because it was such a collaboration with the team to push the envelope for senior living design, especially for the memory care residents, and had so many fun details," she said. "Most recently, I'm thankful I was able to design a small remodel at my children's school, which was obviously very personally fulfilling."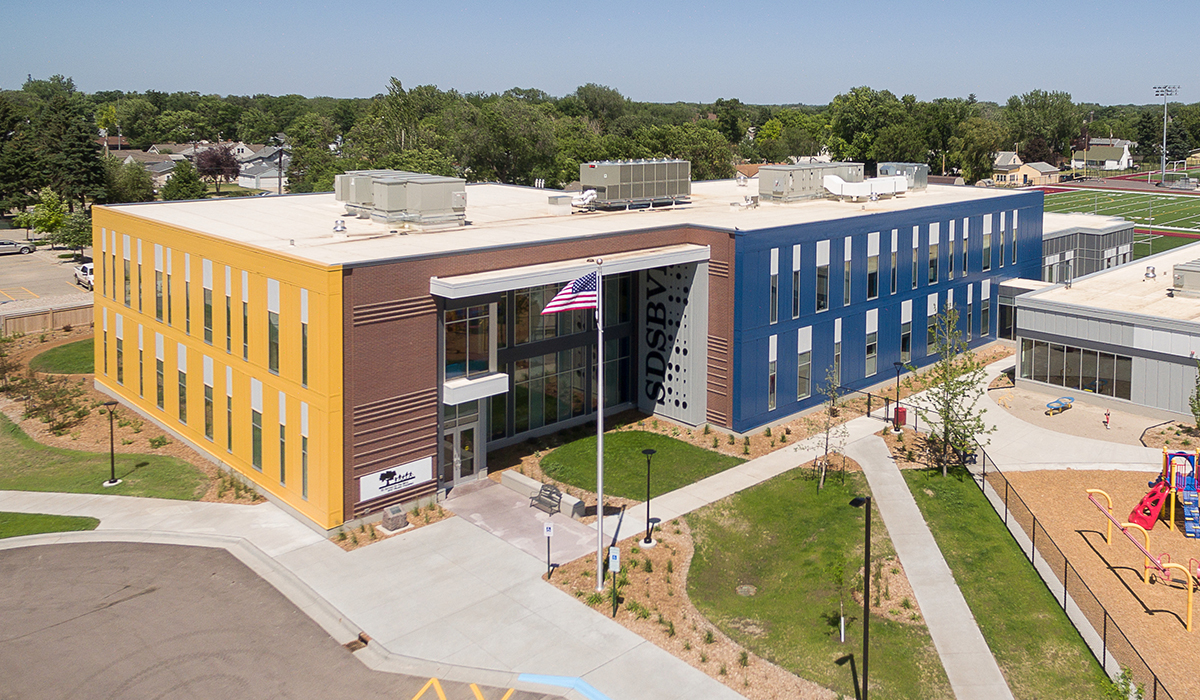 Tim Jensen, a principal and office leader, appreciates TSP team members who consistently meet project workloads and clients who continue to trust the firm as a design partner.
"I am grateful and thankful that I get to work with amazing teammates every day on exciting and fulfilling projects for our clients," he said. "Enjoying what you do and who you work with every day is a true blessing that I don't take for granted."