To celebrate employee ownership month in October, TSP team members are especially focused on the firm's ownership mindset and company culture.
TSP, the architecture, engineering, and planning firm founded in 1930, became a 100 percent employee-owned company last year.
The National Center for Employee Ownership defines employee ownership when a company's employees own shares or the right to the value of shares in their company.
The most common form of employee ownership in the United States is the employee stock ownership plan, or ESOP, a tax-advantaged plan in which employees own shares through a trust funded by the company.
TSP's attention to its employee mindset often involves drawing a distinction between that which is quantifiable and items that are more difficult to define.
From a bottom-line financial perspective, an ESOP is a retirement plan.
"But I really think at the heart of ESOP is something less quantifiable – other than it's personal," CEO Jared Nesje said.
"It's an ownership mindset. What we do each day has an impact. Positive or negative, it has an impact. You have a choice."
Nesje shared the example of a person who gets to work in the morning and is indifferent in a "just punching the clock" sort of way; that person is likely not a good fit at an ESOP – or at TSP.
"But if you're charged up and you're excited about making a difference and doing something with your day, come on in," he said.
TSP team members who have worked at least 1,000 hours have access to the ESOP, which provides a path to ownership without an upfront investment.
The firm's former ownership structure included a smaller group of leaders who were invited to buy shares.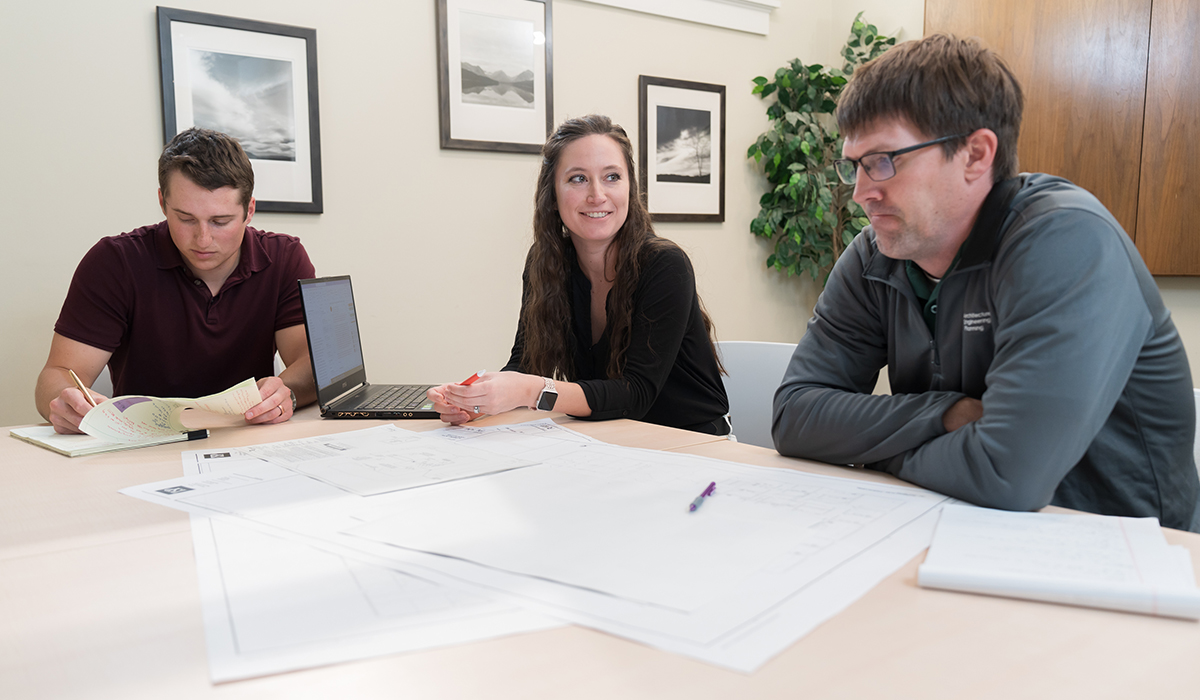 Transparency and communication are among major factors that contribute to the legacy firm's mindset.
"When our team is aware of TSP's strategies, financial health and performance metrics, we can make informed decisions and act in the best interest of our firm," controller Brenda Moore said.
Information about goals and performance is available to all team members at least 16 times a year.
"We do this by hosting quarterly all-team meetings and posting a monthly financial infographic, which illustrates our performance in relation to our goals," Moore said.
"We are still learning how best to communicate this information, but now that we are 100 percent ESOP, we want our team to understand that we all share in the success together; we are the owners."
Nesje believes future education and communication will promote the actions of TSP team members and how employee ownership aligns with the firm's core values.
"We are learning as a community," he said.
"But I am very happy with the ESOP's benefits to our culture and our company, its benefits for our clients and our projects, and really the benefits to our people."
Mechanical engineer Chris Maks, who has worked at TSP since 2015, calls employee ownership a game-changer that motivates him to be his best.
"When you are meeting with clients or contractors, now you are representing yourself and not just your company," Maks said.
"There is a sense of pride, where you can say 'my work directly corresponds to the success of the company, which in turn adds to my own success and reward.'"
As Maks puts it: "You no longer work for the company, you are the company. And when every person in the company feels that way, it can be a powerful thing."
TSP's ownership mindset extends beyond the boundaries of the workplace, encouraging team members to invest in their personal growth and development, and viewing their skills as valuable assets.
"This mindset instills continuous improvement, motivating employees to seek learning opportunities, both within and outside their roles, further benefiting the firm," human resources manager Kari Kiesow said.
This is a catalyst for organizational growth, innovation and success.
"Fostering this mindset empowers individuals to embrace a sense of ownership, propelling the organization forward while staying focused on our culture," Kiesow said.
Earlier this month, TSP held a midyear meeting in Sioux Falls where all team members came together to discuss specific disciplines to promote continuous improvement.
"We heard several times during our midyear meeting that we owe it to our newer staff to bring them along through different mentoring activities," Kiesow said. "As a service organization, our team is our product."
The meeting also emphasized the importance of collective trust among TSP team members to build long-term partnerships.
A firm long known for promoting a fun culture that dates to company founder Harold Spitznagel, a Family Feud-style game kicked off the midyear meeting agenda.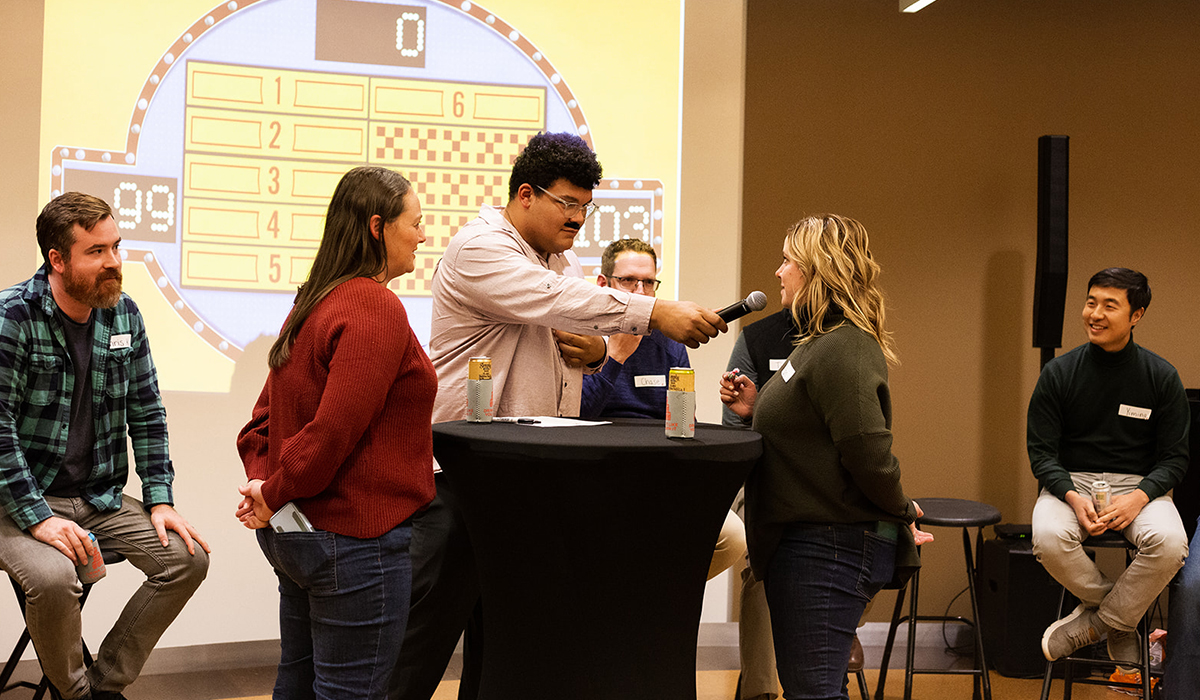 Employee ownership is just one piece of TSP's employment package, Kiesow said.
"We really stress our culture and empower our team to be innovative, and that is what sets us apart."