Andes Central School District Addition/Renovation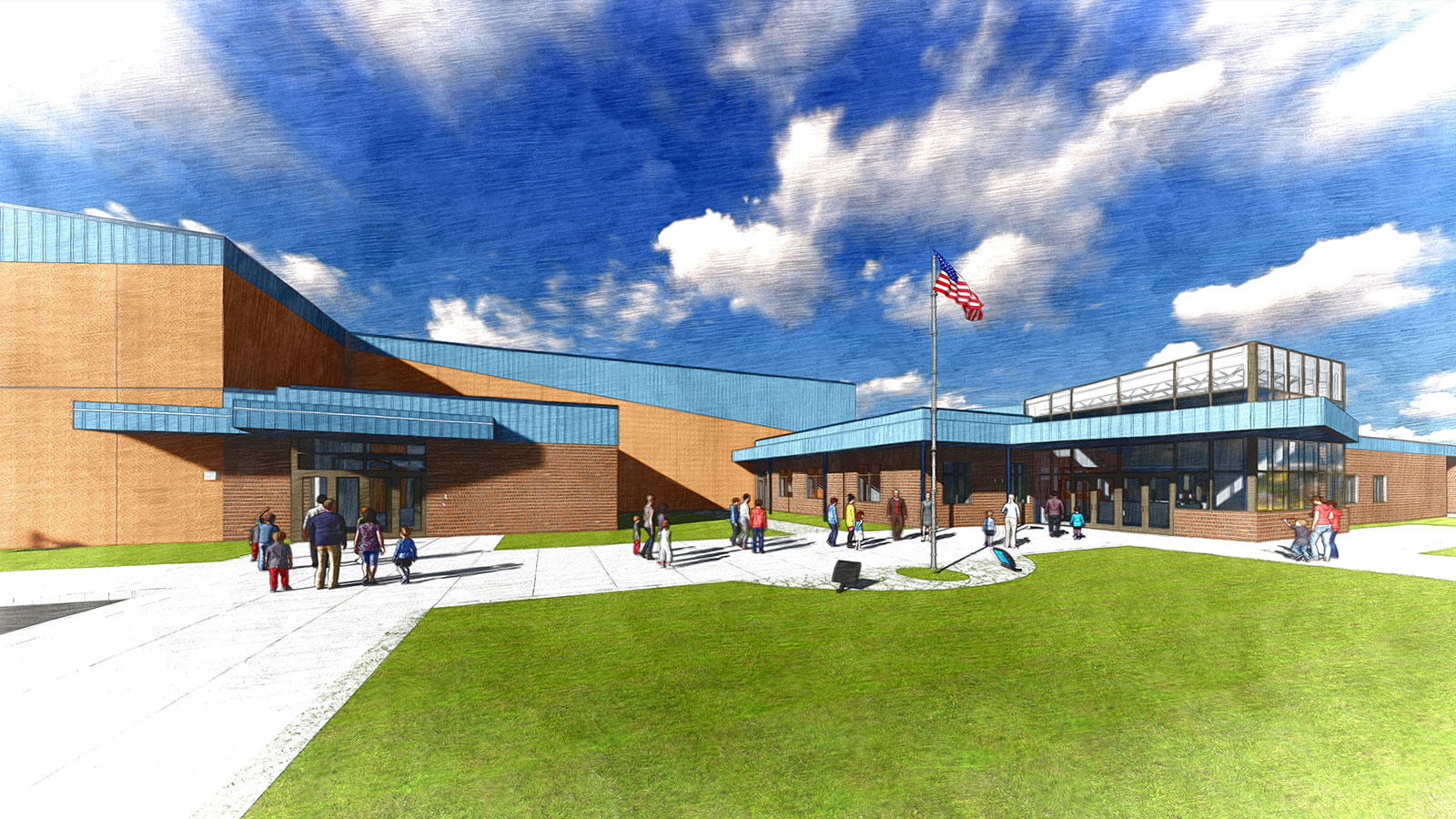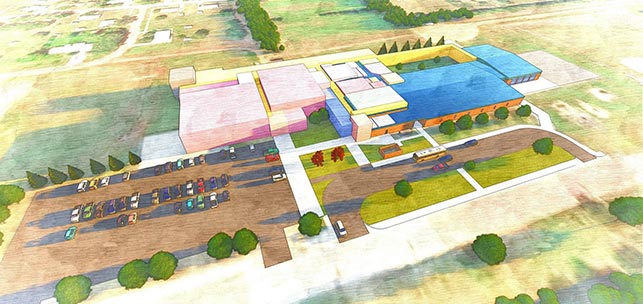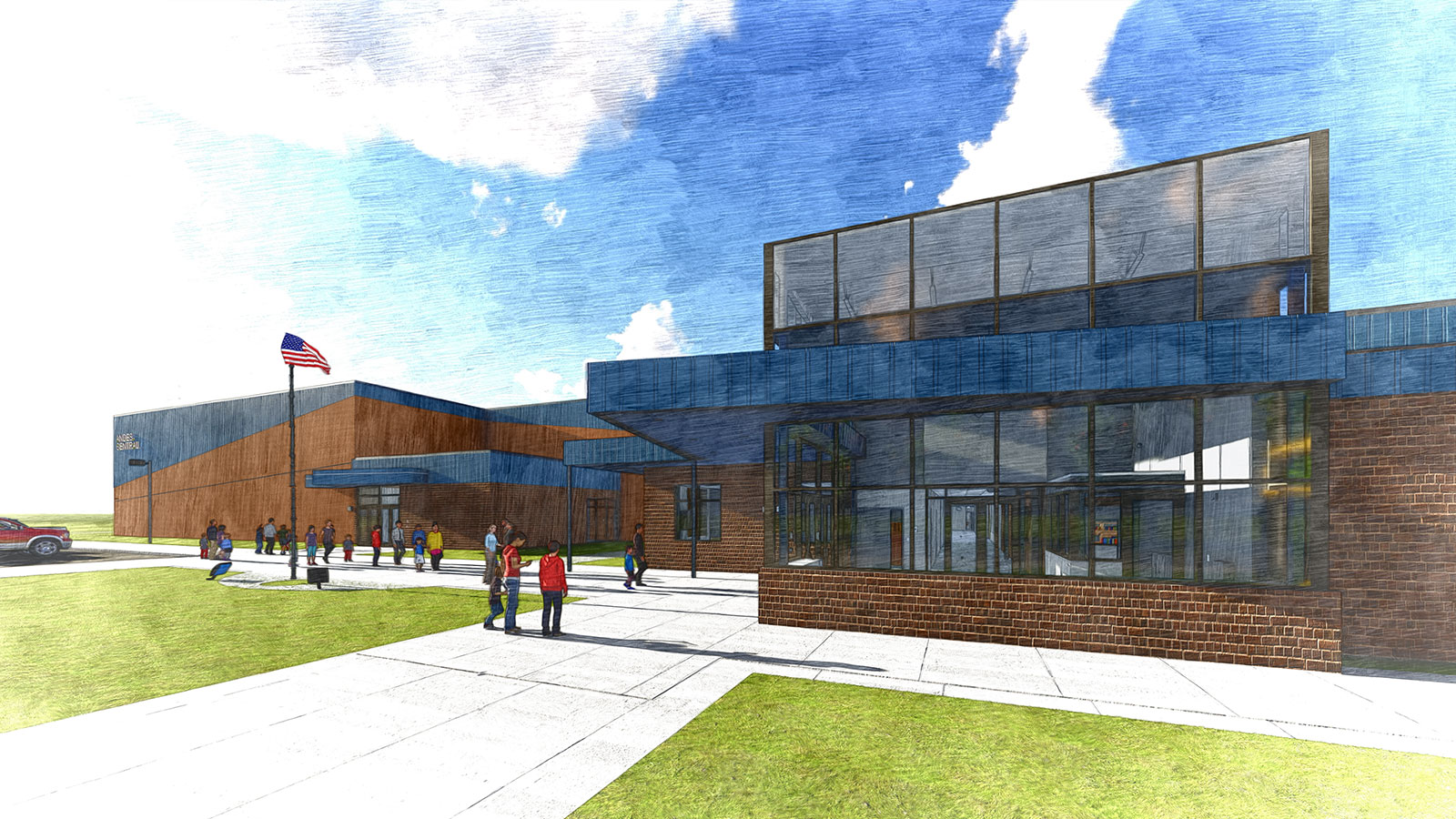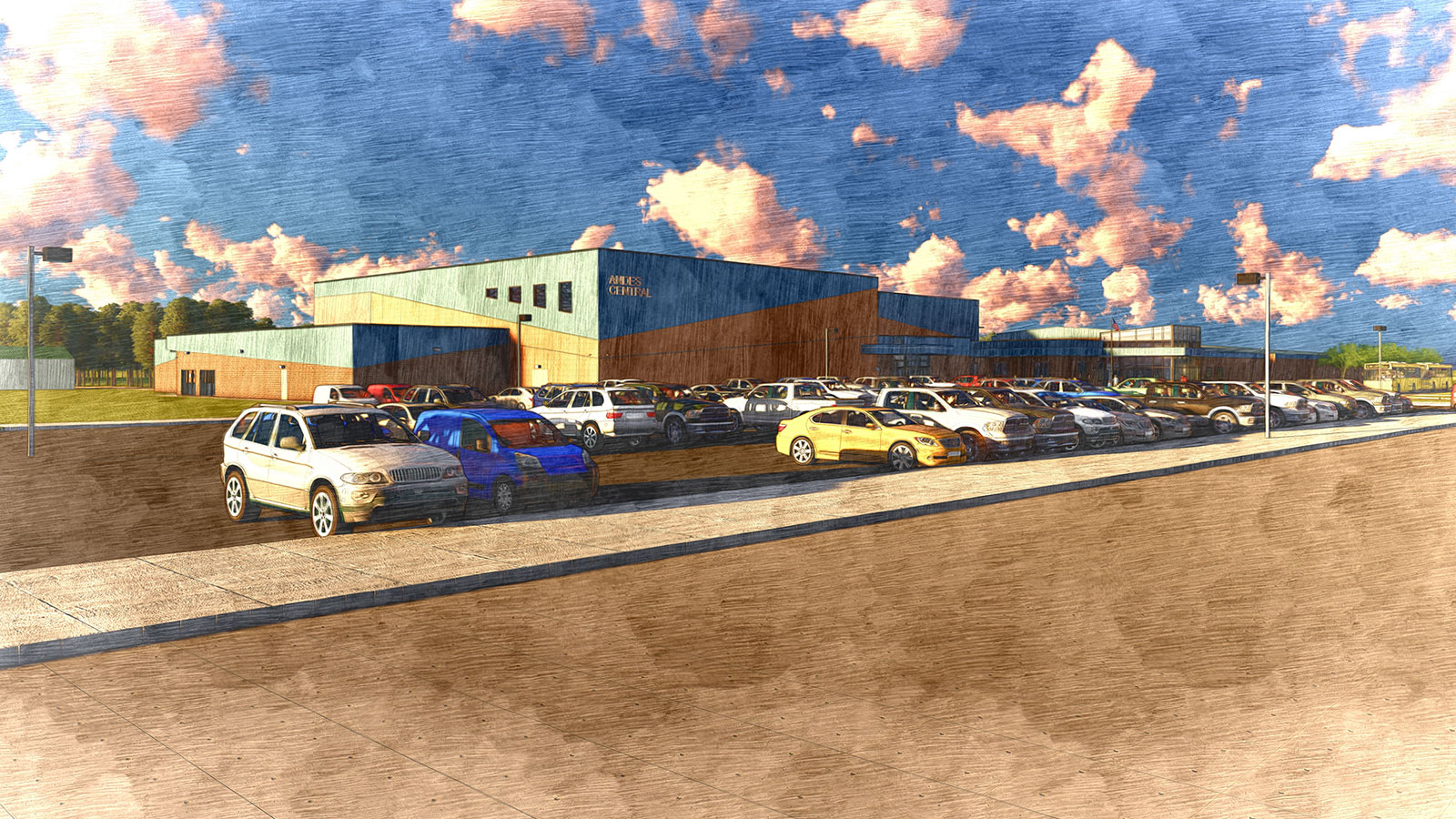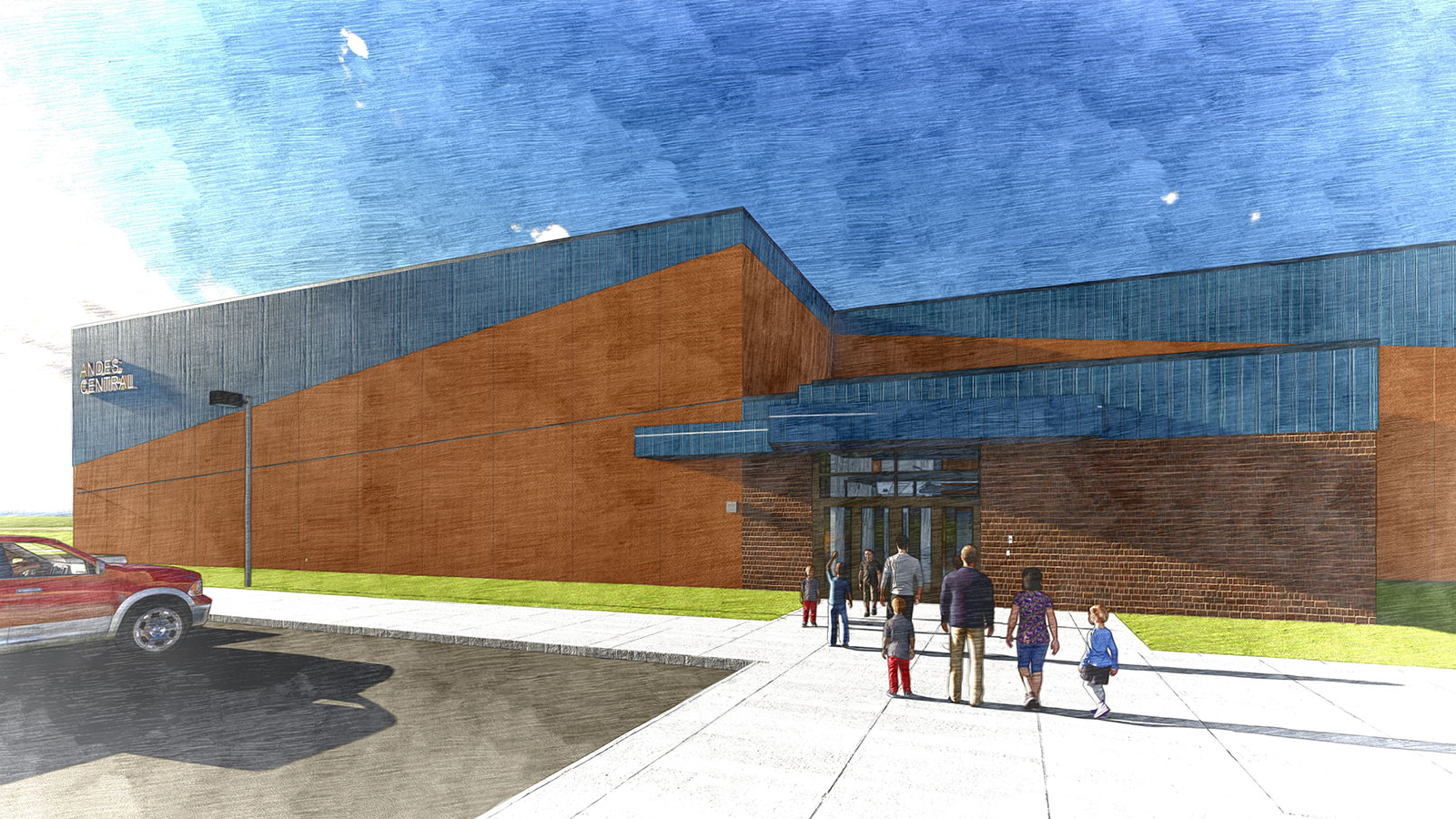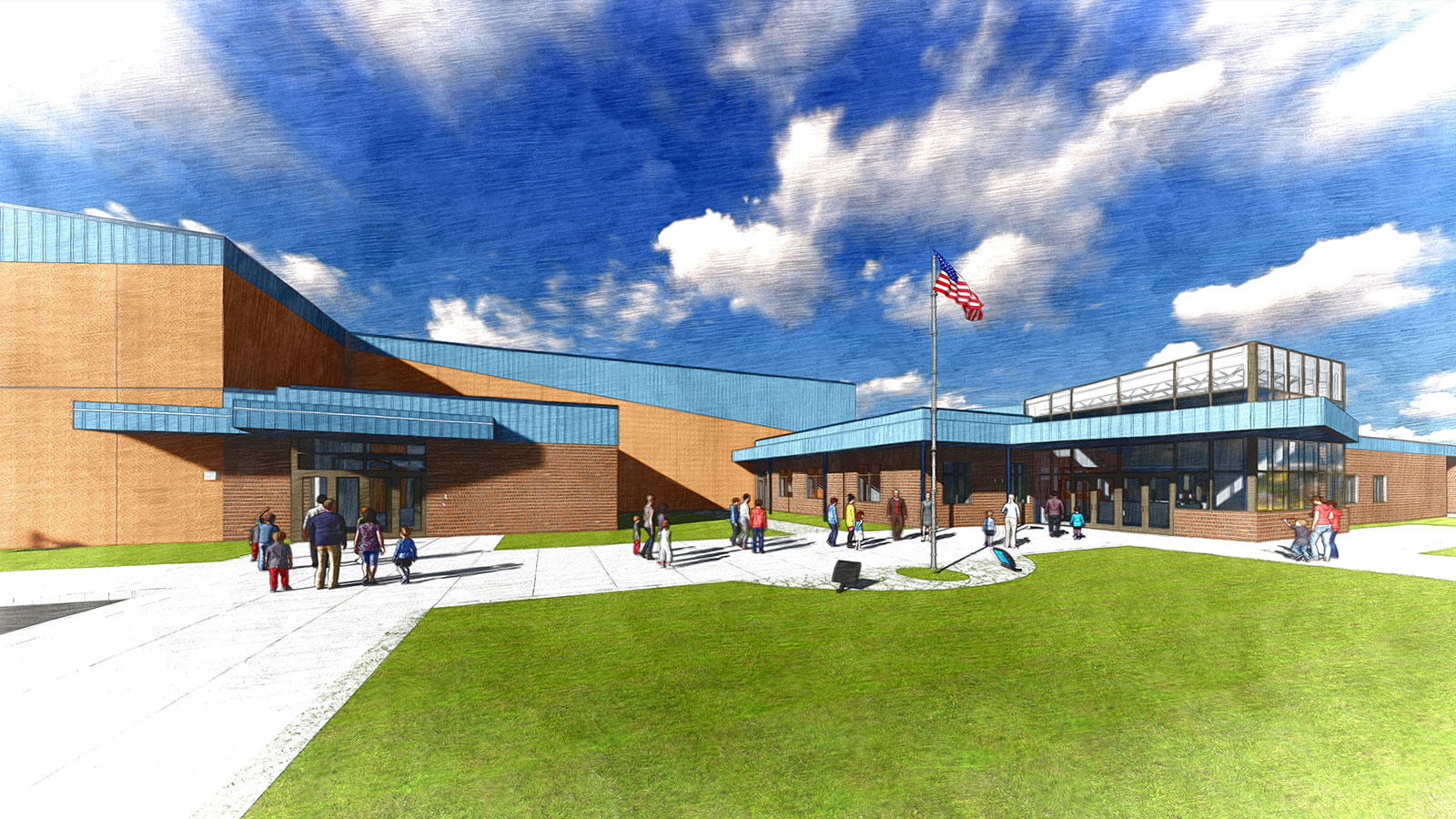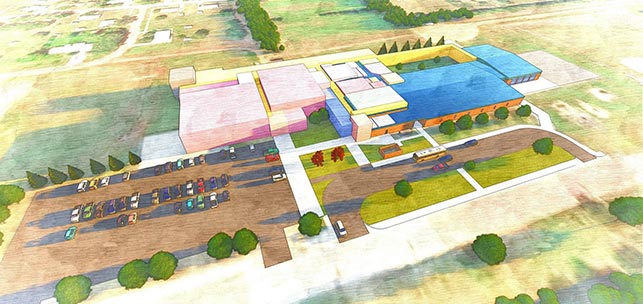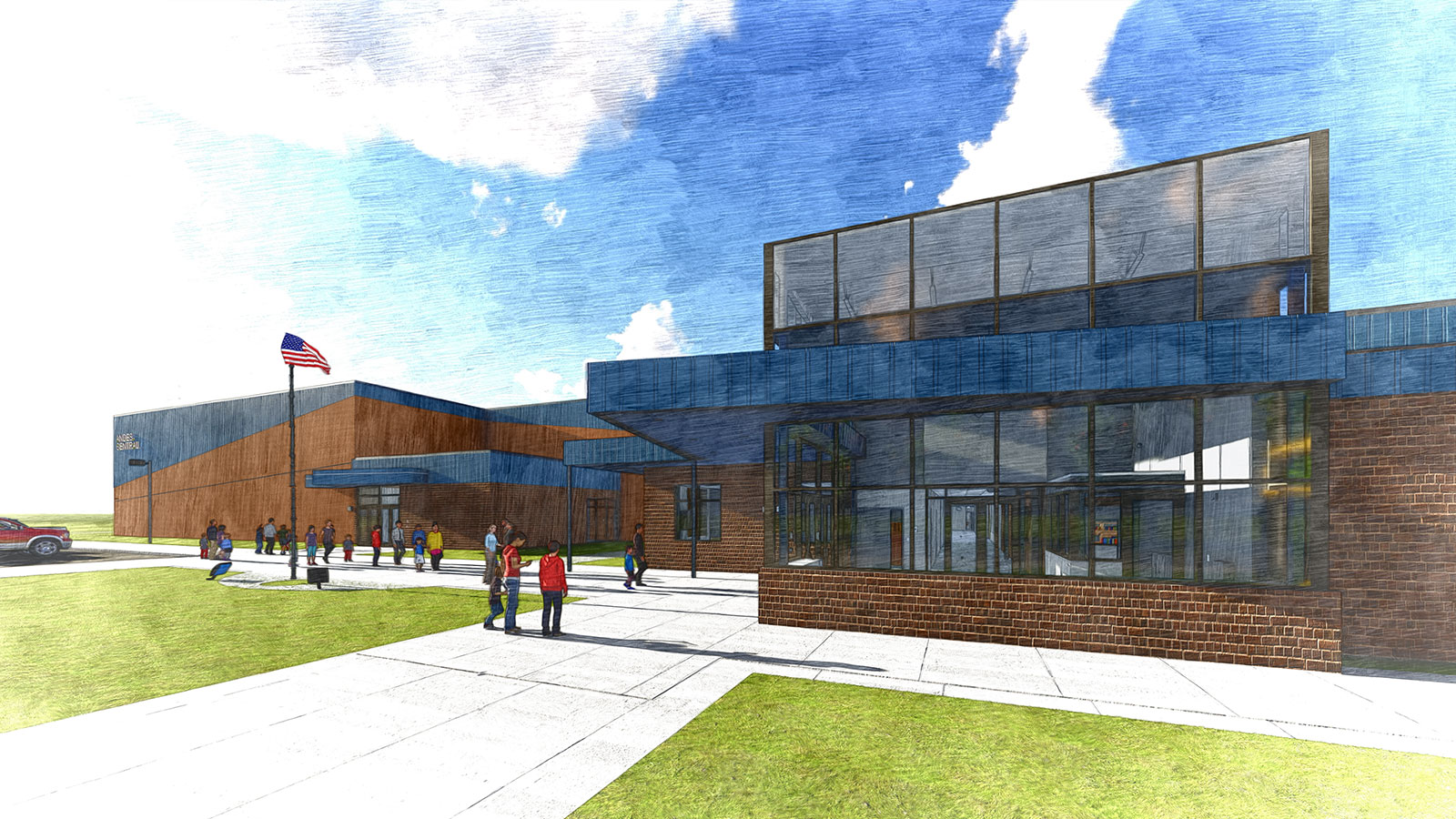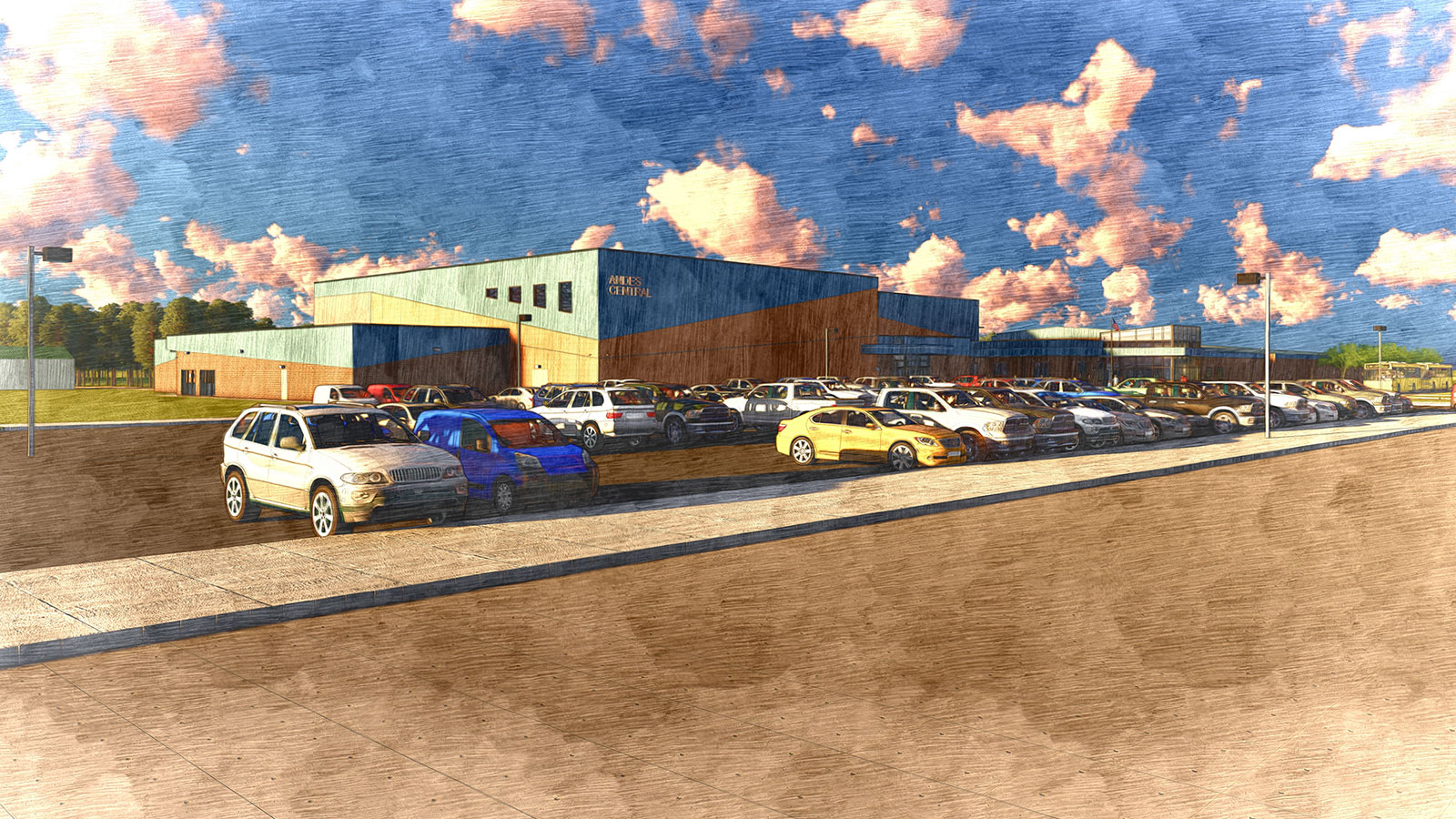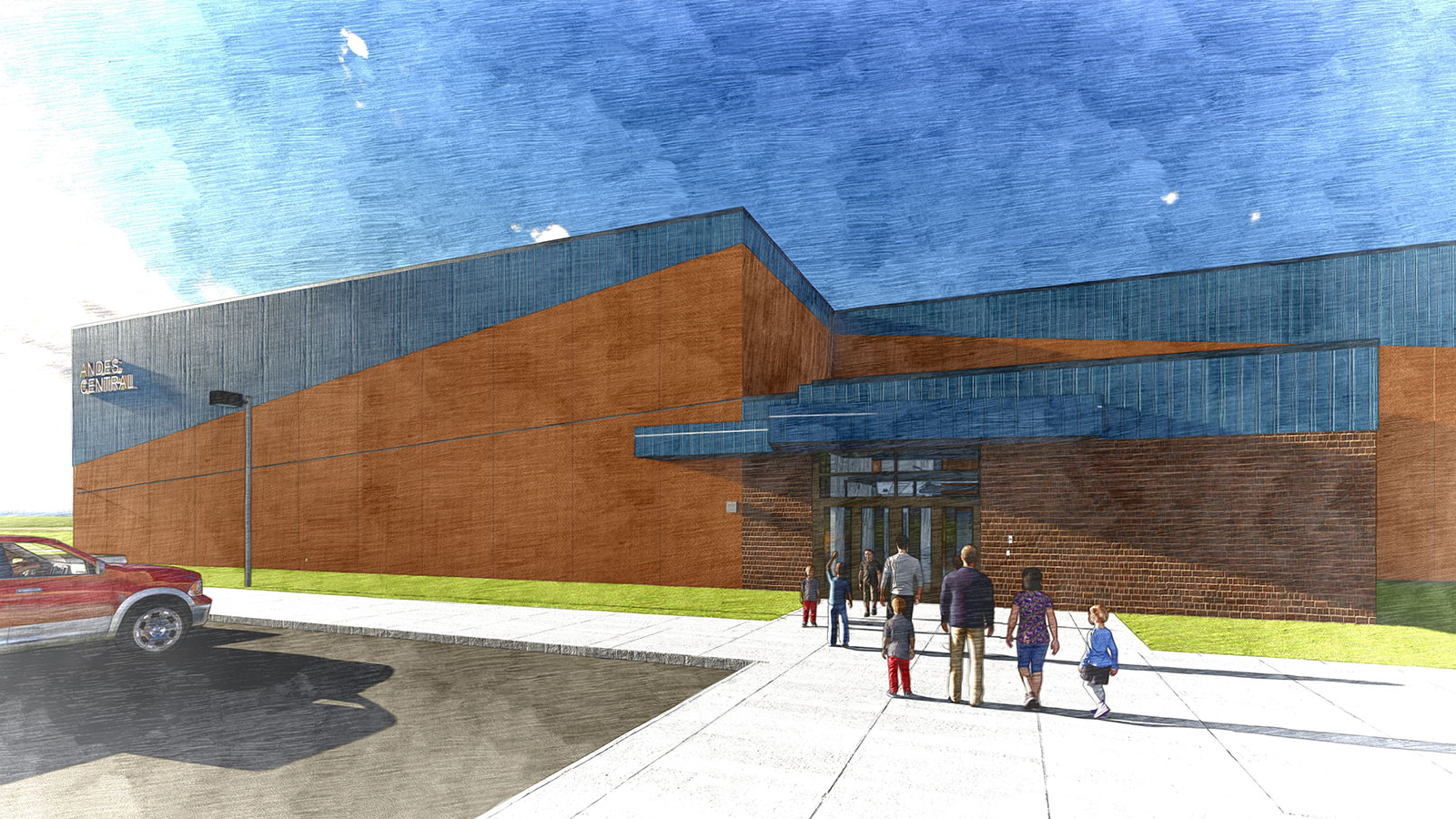 LOCATION:
Lake Andes, SD
DETAILS:
A 55,000 sf addition for upper grades will create a K-12 campus contained within a single, connected building.
SERVICES:
Architecture
Cost Estimating, Schematic
Electrical Engineering
Interior Design
Mechanical Engineering
Planning
Structural Engineering

---
Residents of Andes Central School District have wanted to expand and modernize their high school for more than 10 years.  TSP engaged consultants from Great Horse to advise on cultural-design aspects for the school, where a majority of the student body identifies as Native American.
Because the existing high school was landlocked, leaders decided to build an addition at another site, where the elementary and middle school share a campus. This puts all three grade divisions—pre-kindergarten through fifth grade, grades six through eight, and grades nine through 12—in a single, connected building. A link between the elementary and high schools will serve as a courtyard space.
Team members met with tribal members during the conceptual process to identify imagery significant to the community. Early sketches with more literal sculptural elements gave way to geometric shapes that suggest patterns found in traditional tribal work.
TSP's architects and engineers embedded sustainable-design features throughout the complex to give the District a high-efficiency facility without the added time and expense for full LEED certification. The 55,000 sf addition creates a new high school with two gymnasiums. Locker rooms will be situated to serve both gyms as well as a nearby fitness space that adjoins the wrestling room. Each gym will have its own entrance from an interior athletic commons that contains the concession stand and ticketing areas. The main gym will offer bleachers on both sides, while the auxiliary gym will have a single set of telescoping bleachers moved from the old, off-site high school. This secondary gym will house physical-education activities and also can be used for performances.
A total of 12 flexible classrooms will be added to serve middle and high school students. These include science "classatories" with movable casework and other furniture to easily transform from classrooms to laboratories and back again. There will be spaces for career and technical education as well as areas for family and consumer science. Four general classrooms feature breakout spaces for small-group study, with each breakout connecting a pair of classrooms.
Key features are centrally located to serve the entire school. A repurposed former gym will become a larger library with new clerestory windows to provide natural light. A large, flat ceiling area and a cabinet for a specialty projector will allow display of star charts and other imagery. Rooms for K-12 music and art also will be at the center of the new complex.
The remodel portion was completed for the 2018-2019 school year, and work continues on the high school addition.
Project Accountability Team