Augustana University – South Residence Hall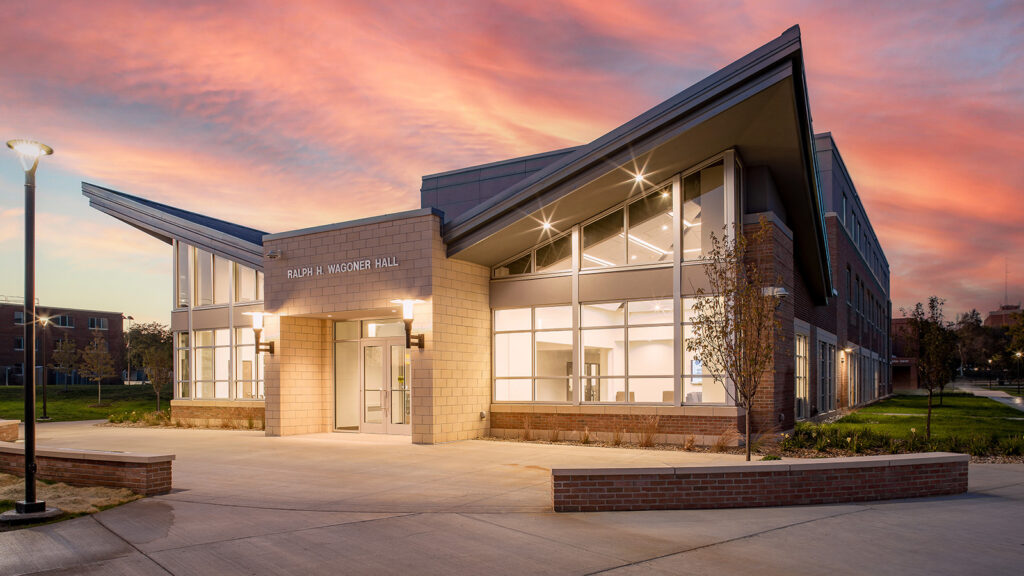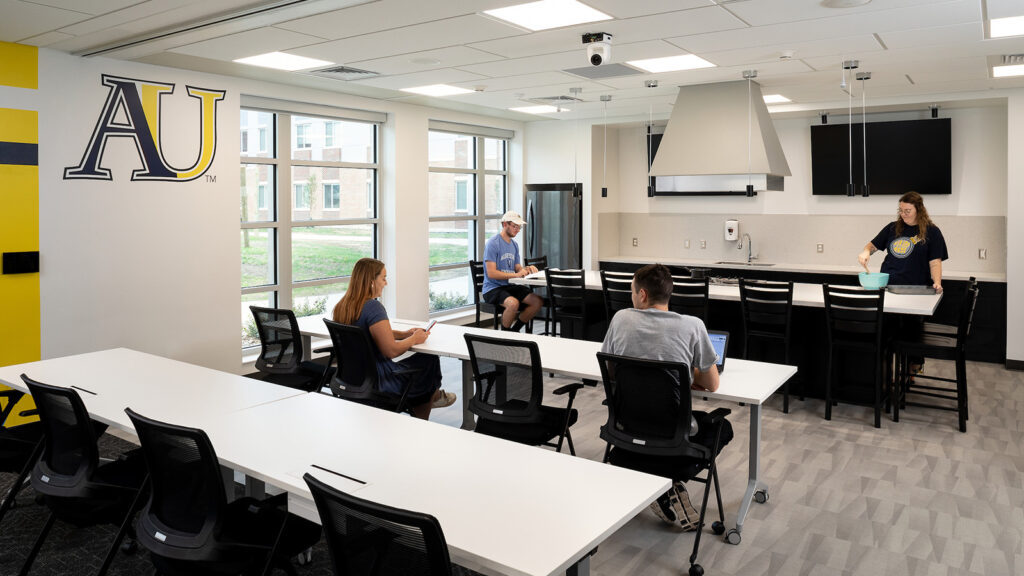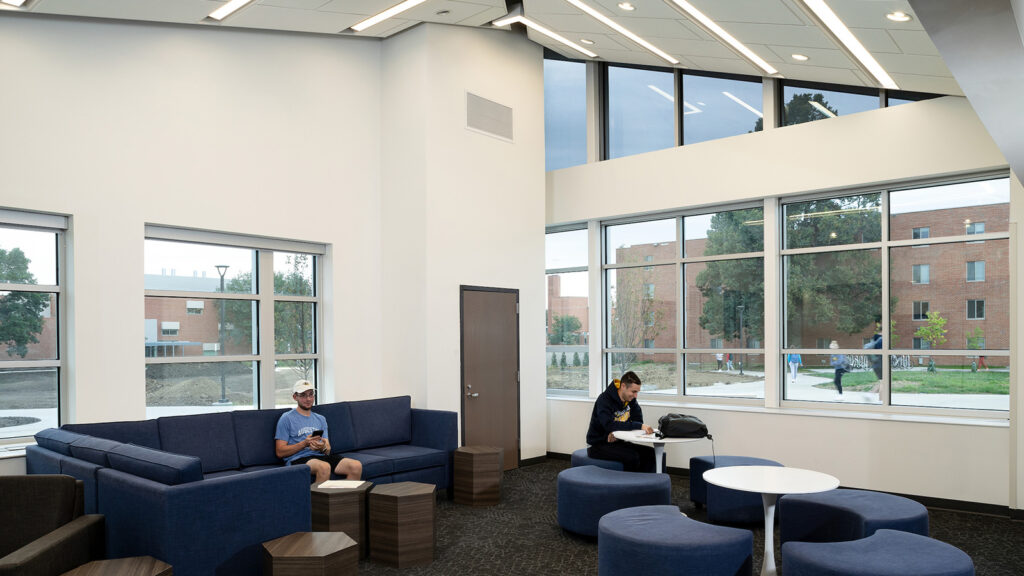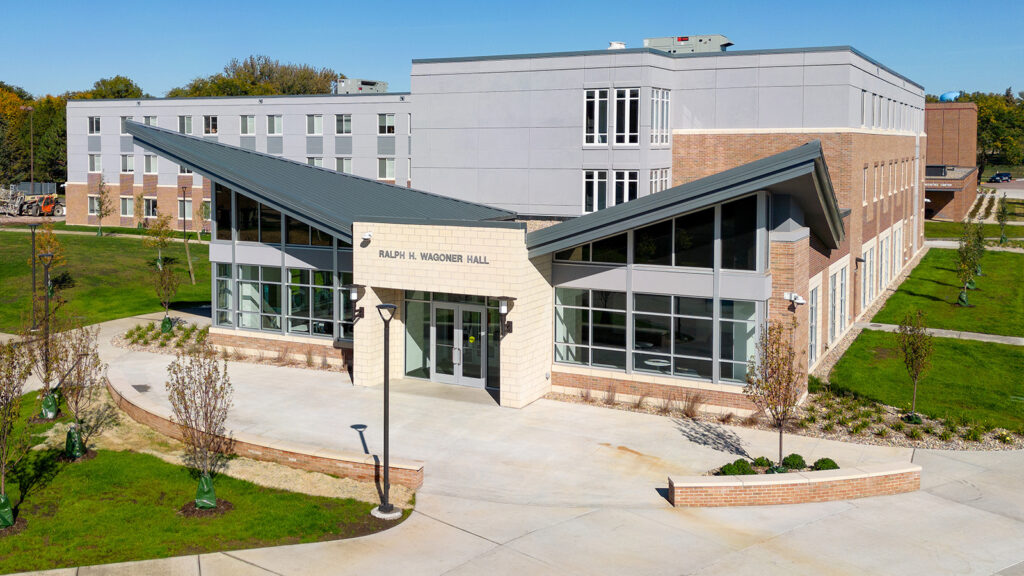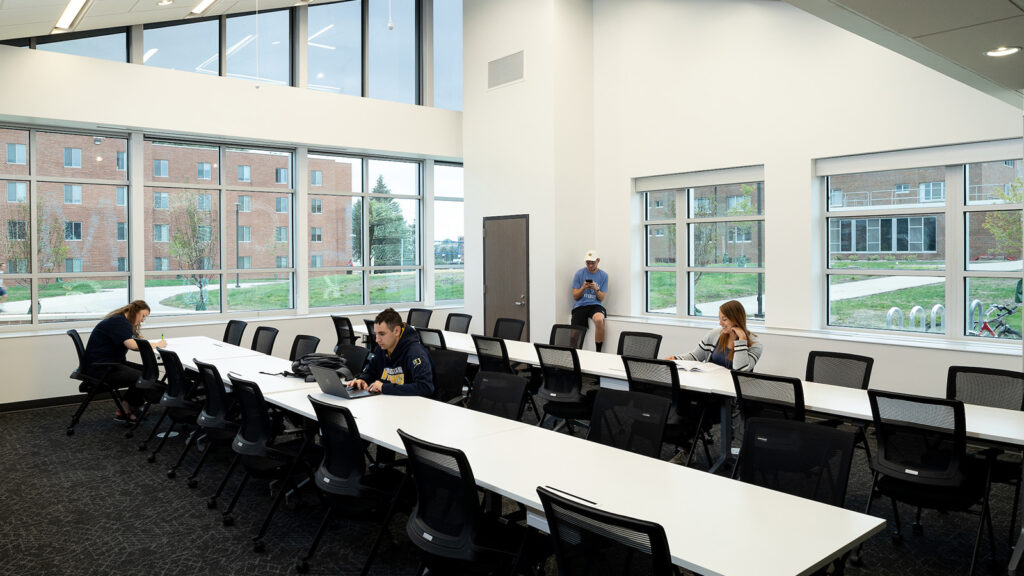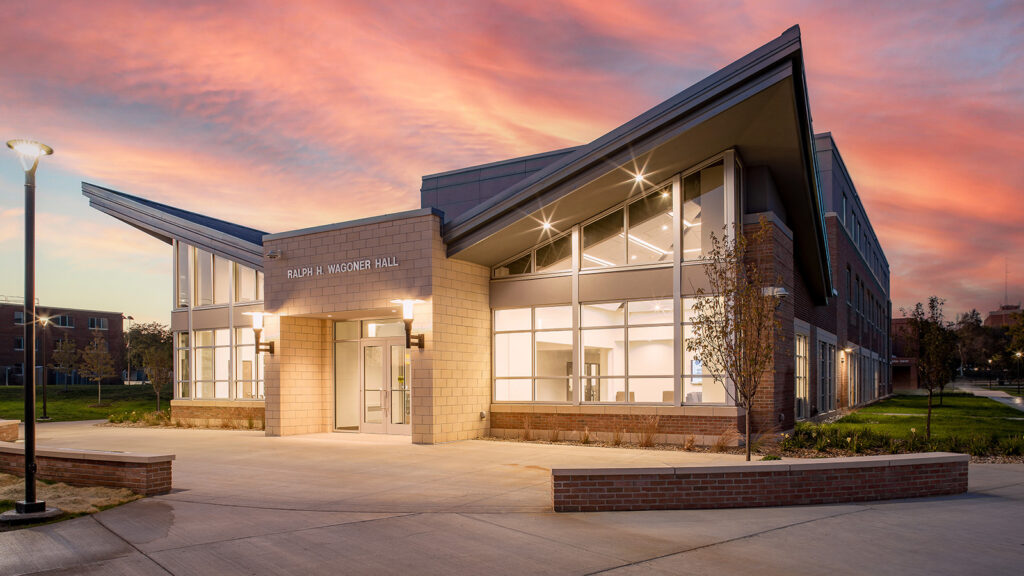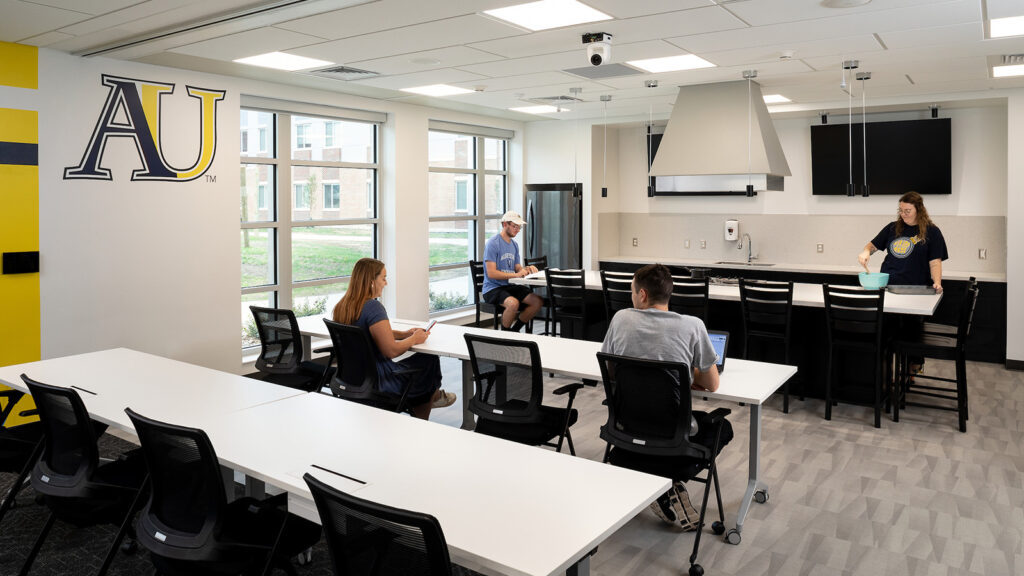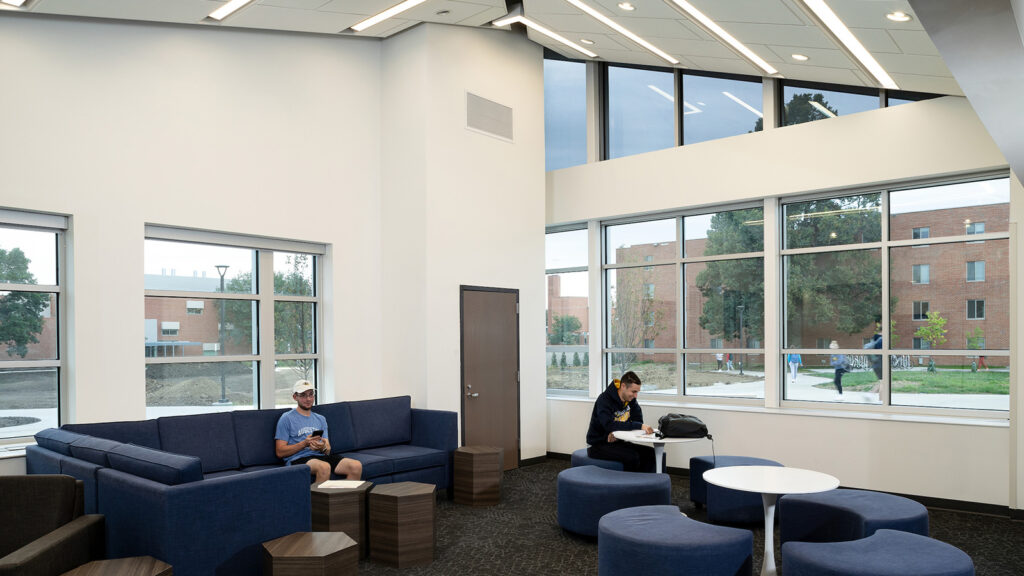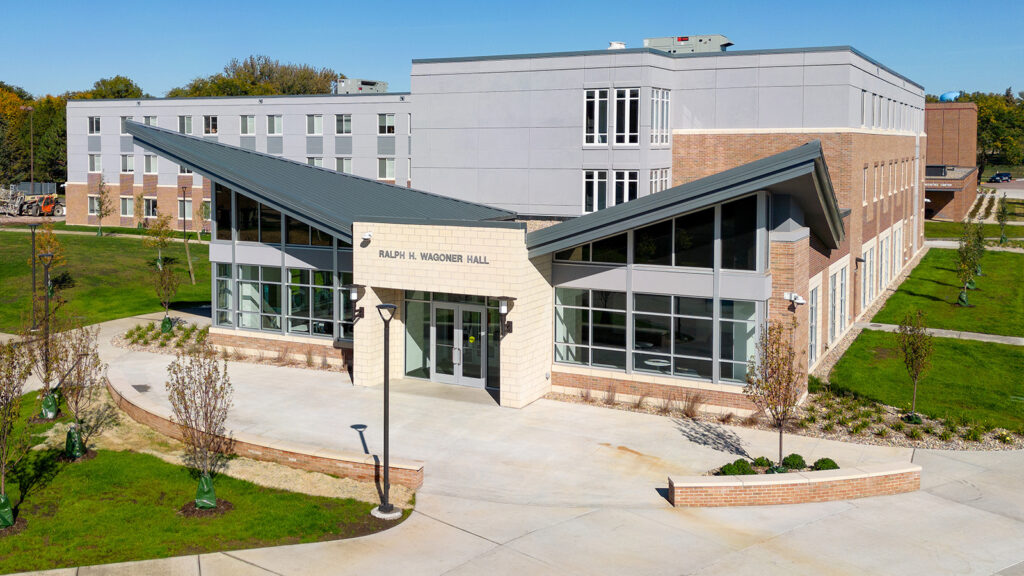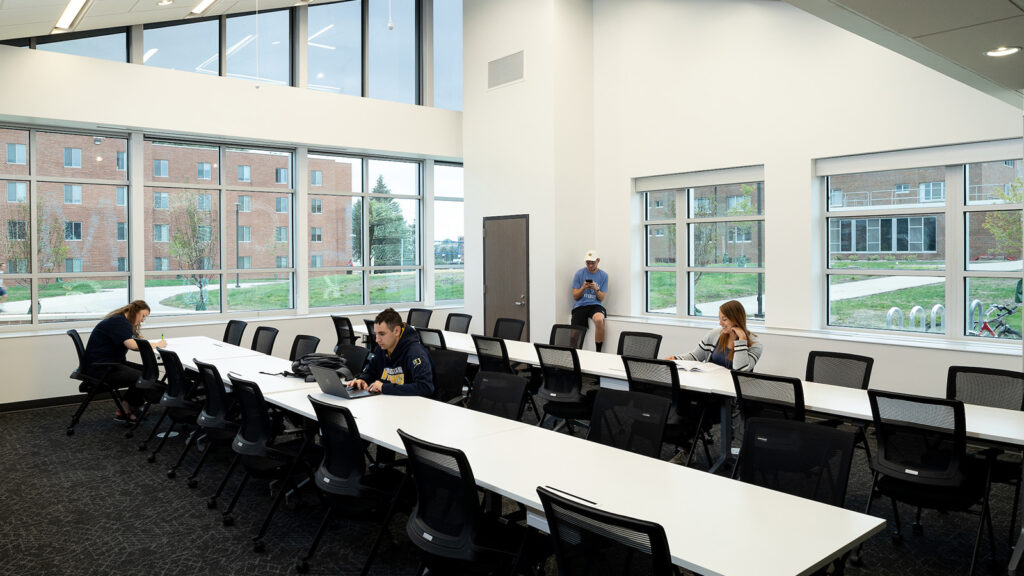 LOCATION:
Sioux Falls, SD
DETAILS:
A new 54,000 square foot L-shaped, three-story hall houses up to 208 students in semi-suites with four beds and a bathroom in each unit.
SERVICES:
Architecture
Construction Administration Services
Electrical Engineering
Mechanical Engineering
Project Management
Structural Engineering

The new south residence hall at Augustana University is named in honor of Dr. Ralph Wagoner, Augustana's 21st president. Wagoner Hall is part of the strategic plan, Viking Bold: The Journey to 2030, which includes transforming the campus with new and enhanced facilities to serve the educational, spiritual, and holistic needs of students, faculty, and staff.
TSP collaborated with KWK Architects and Mortenson on the design and construction of Wagoner Hall, the new L-shaped, three-story hall houses up to 208 students. Most of the living units feature a semi-suite design with four beds and a shared restroom, a move away from more traditional campus housing options.
With ample access to natural light, the front area of Wagoner Hall includes a lounge and a multi-purpose space with integrated technology for meetings, classes, and other gatherings. The building also includes additional community and learning spaces.
Wagoner Hall is part of the campus master plan that TSP helped Augustana University develop to meet its 2030 goals, an example of the connection between both organizations. Over the decades, we have collaborated with Augustana on more than 150 projects both large and small. A special kind of trust has developed over the years, one that grows among people and entities that rely on each other.
Project Accountability Team