Black Hills State University Donald E. Young Center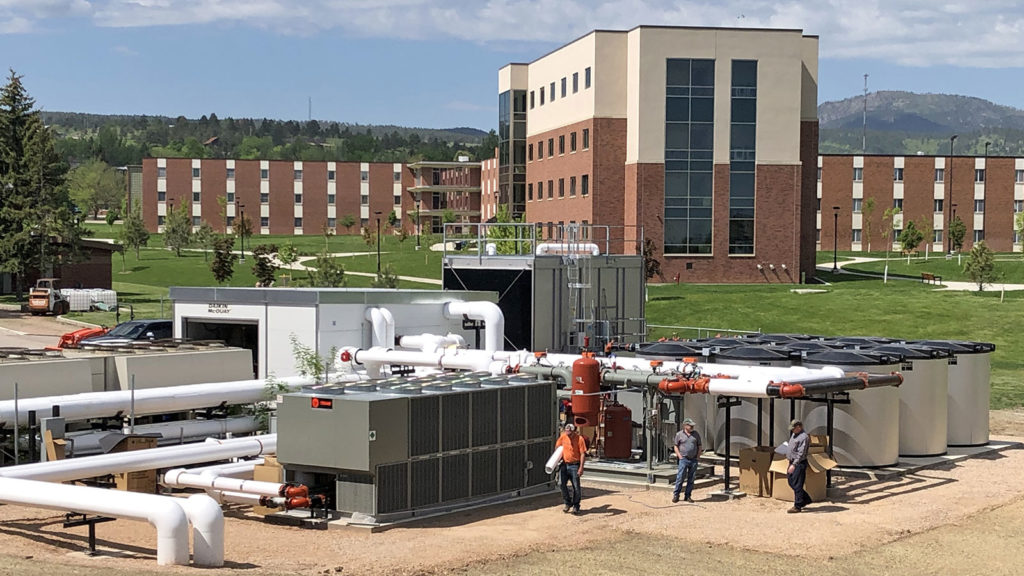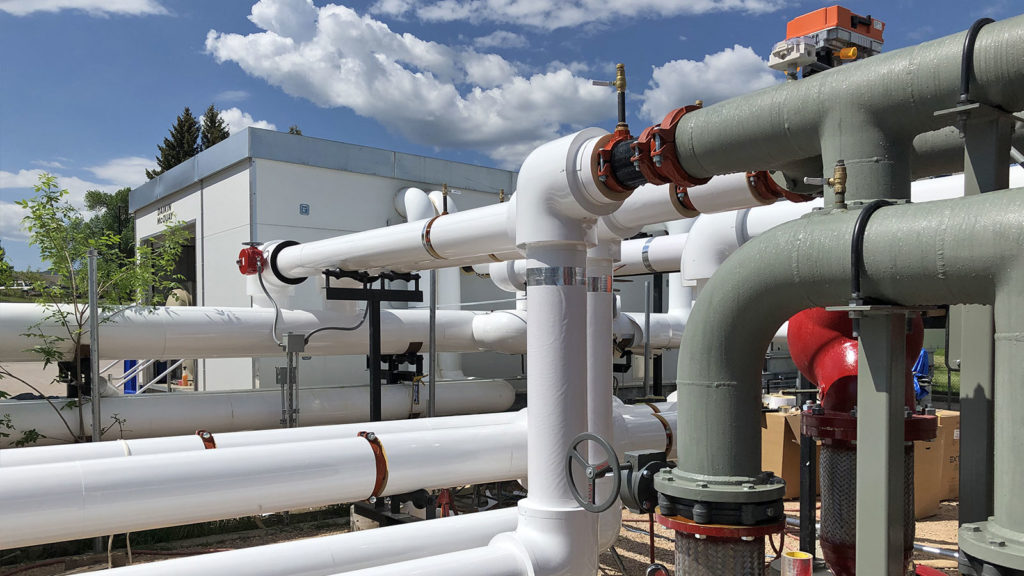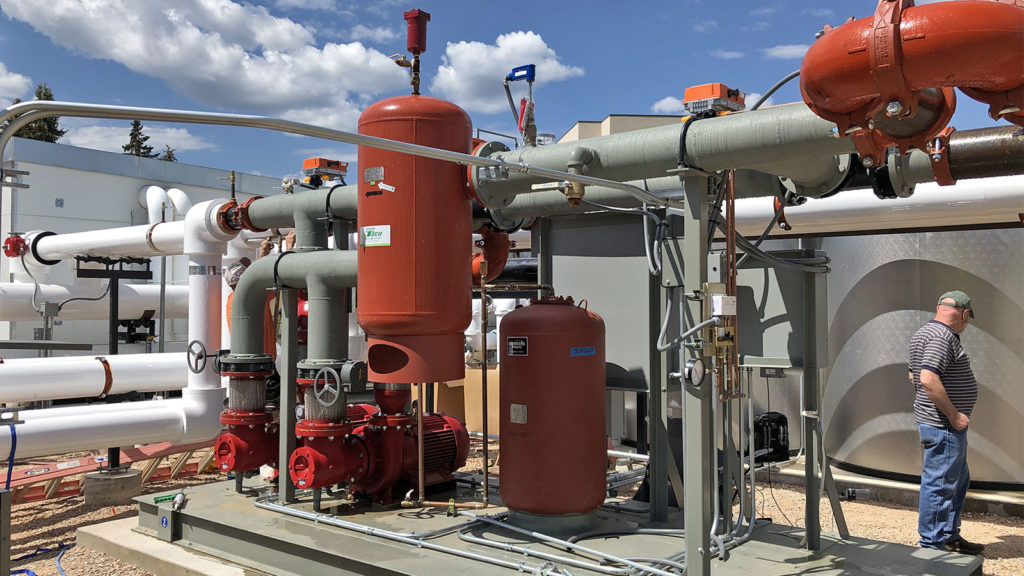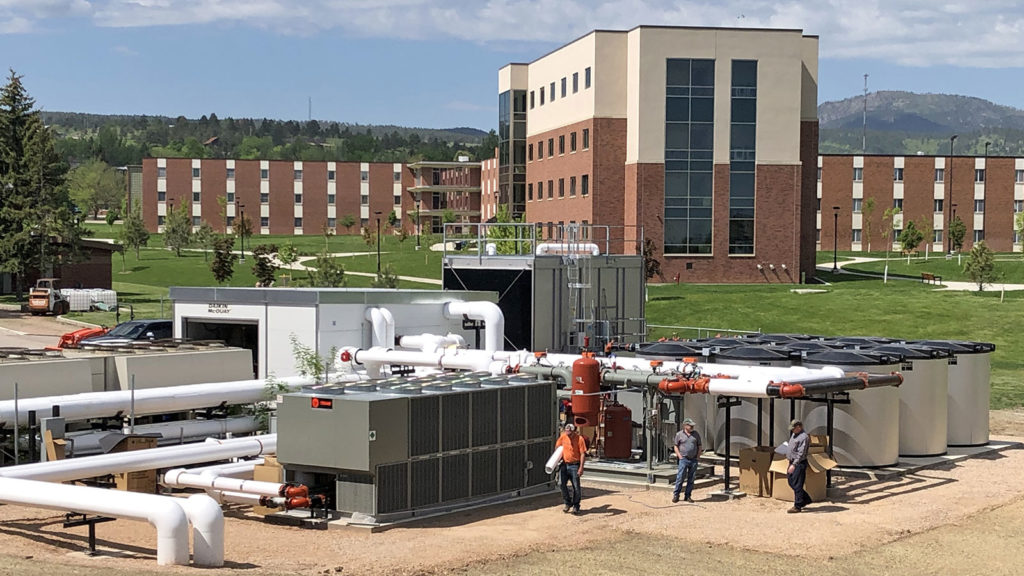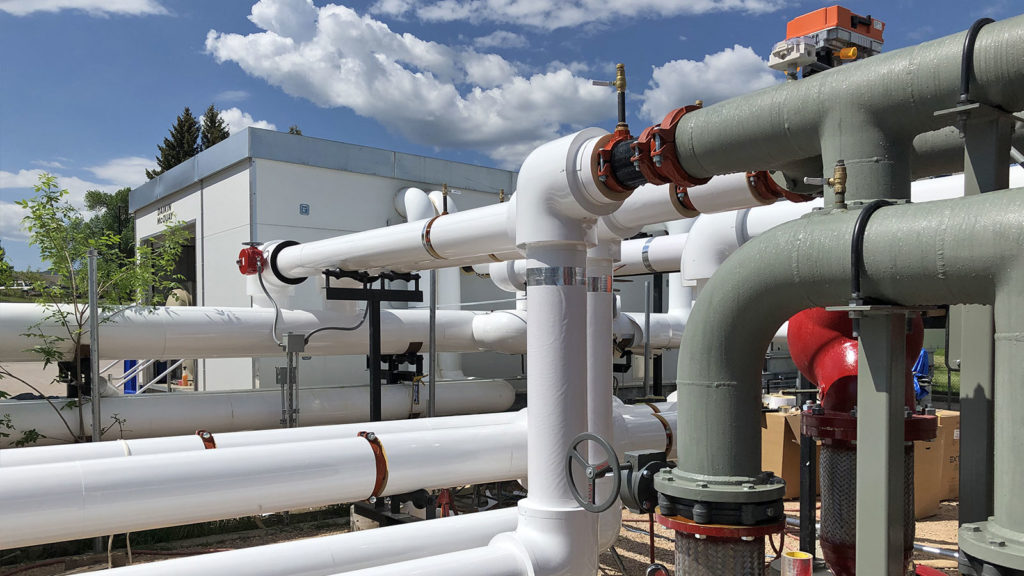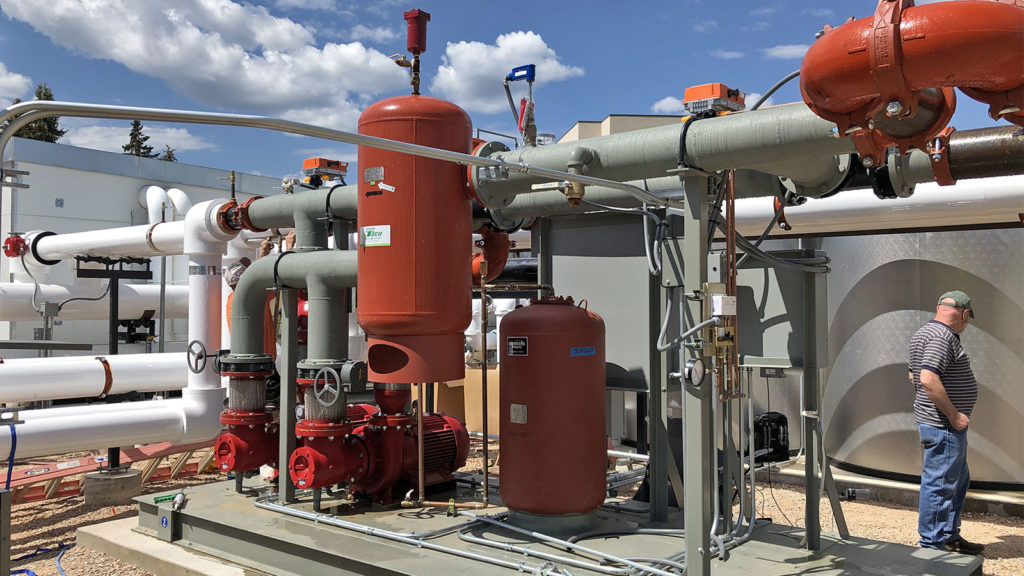 LOCATION:
Spearfish, SD
DETAILS:
This $2.2 million project gave TSP the opportunity to use a unique ice-storage system to cool the building.
SERVICES:
Electrical Engineering
Engineering
Mechanical Engineering
Project Management

TSP had been involved in preliminary studies, investigations, and cost estimating for Black Hills State University for several years before 2019, the year when a project that made one of the campus' signature buildings a much bigger draw in the summer took place.
The preliminary study for an air-conditioning system at BHSU's Donald E. Young Center identified four options. The selection of an energy-saving ice-storage system given the green light after TSP determined it would be the best option. The new system complements BHSU's push toward a sustainable and energy-efficient campus.
The Young Center was built to house the basketball arena and indoor fieldhouse for track. It also serves as the site for graduation ceremonies and is used often during the summer for sports campus with many coaches and athletic trainers spending hours within its walls. But when it was constructed, it had no air conditioning in the common areas and gym, and in the summer, indoor temperatures often soared into the upper 80s.
Using an accelerated design schedule, TSP's engineers created an­­ ice-storage system at BHSU's central facilities building where the air-conditioning equipment for the rest of the campus is located. It includes a new air-cooled chiller and nine ice-storage tanks. Chilled-water pipe are routed underground to the Young Center, while tie-in piping gives BHSU the flexibility to make the ice at night during off-peak energy consumption periods.
BHSU now can cool the Young Center in an energy-efficient manner while reducing electrical usage and its energy bills. BHSU is not required to meet LEED standards on a mechanical-engineering-only project, but it takes pride in using energy-savings measures. The ice-storage system, the first of its kind designed by TSP, meets the school's personal goals.
Project Accountability Team