City of Dundas New City Hall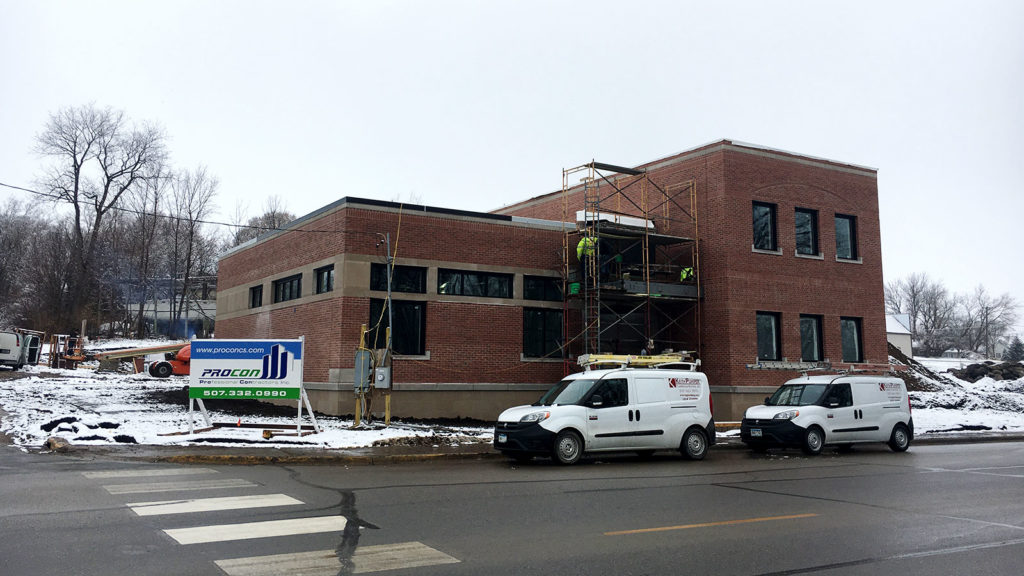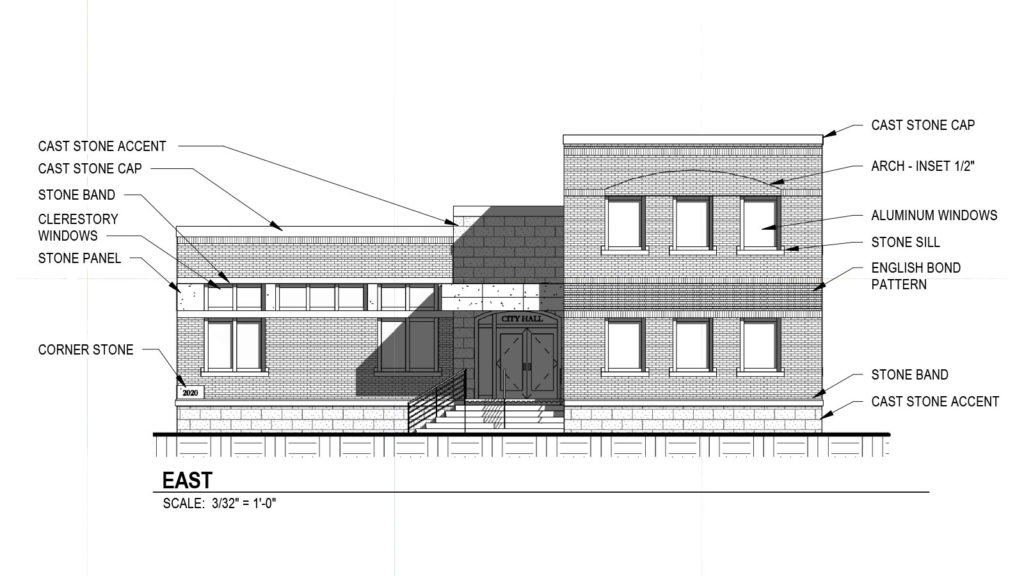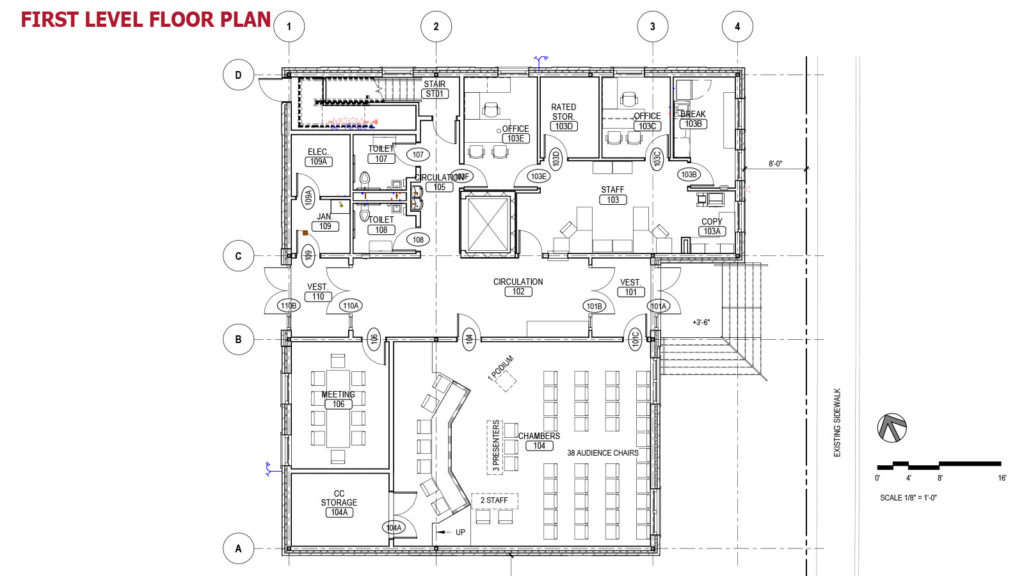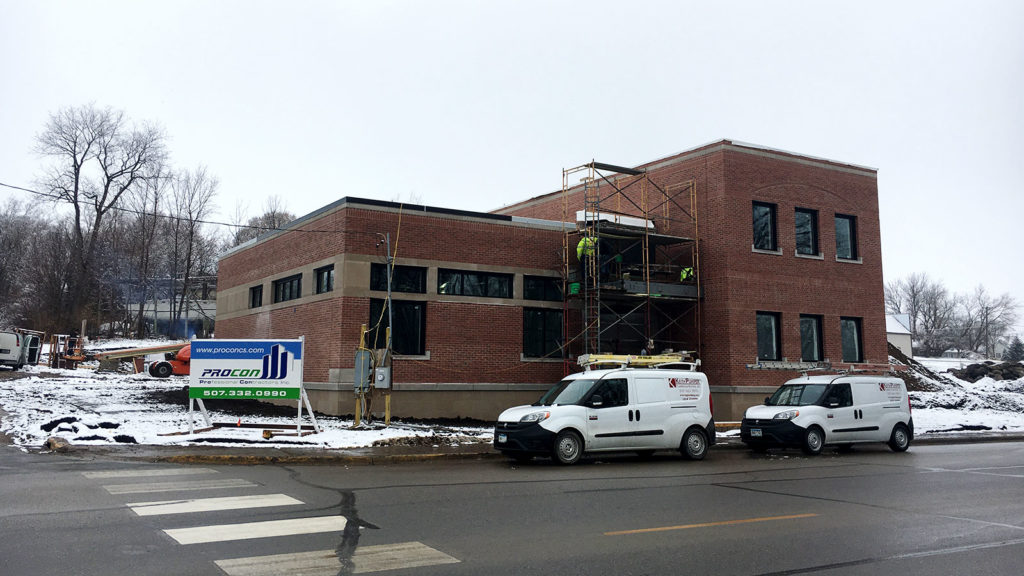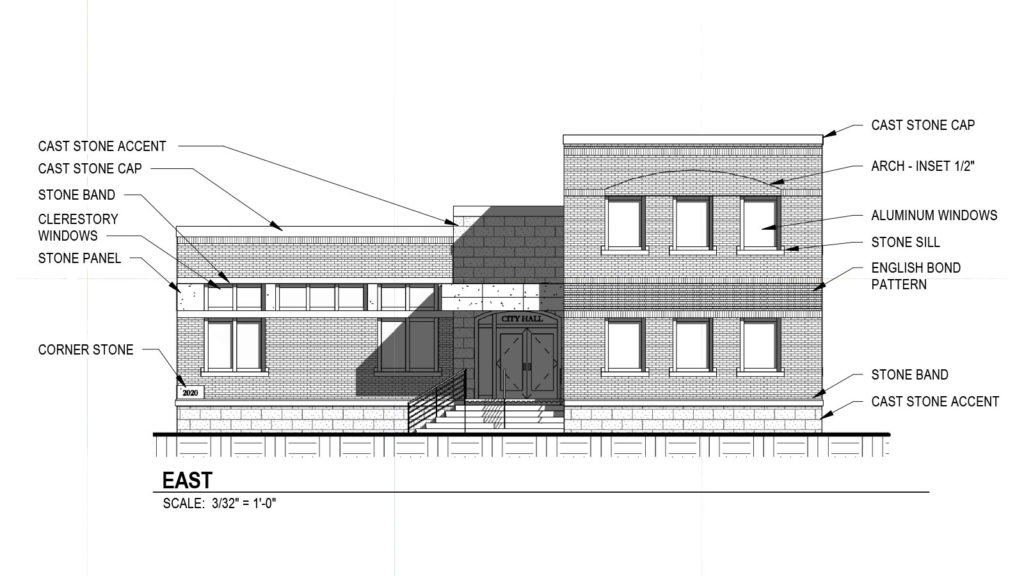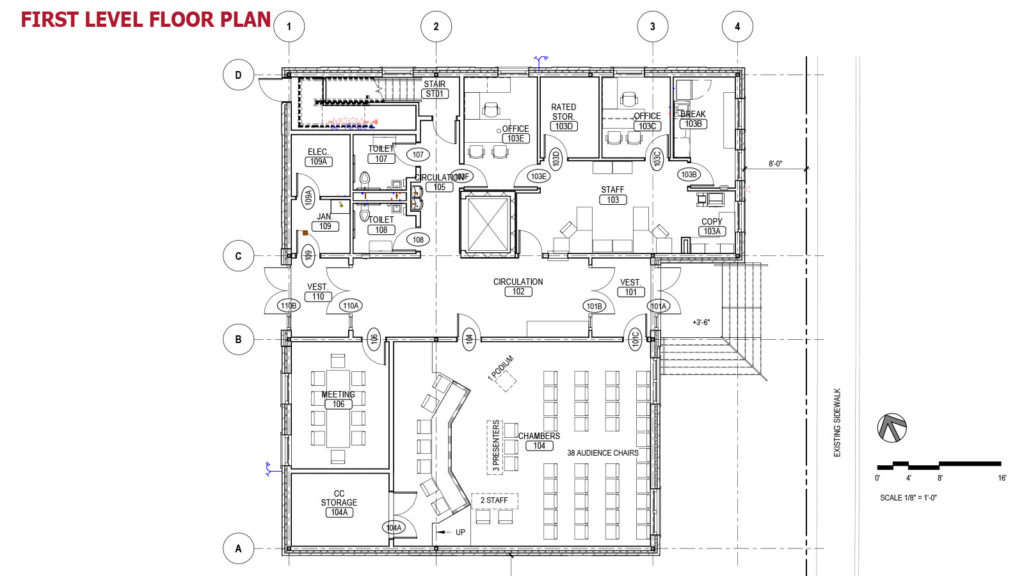 LOCATION:
Dundas, MN
DETAILS:
4,902 sf new construction on two levels
SERVICES:
Architecture
Construction Administration Services
Cost Estimating, Schematic
Electrical Engineering
Interior Design
Mechanical Engineering
Programming
Project Management
Structural Engineering

The City of Dundas' municipal hall was undersized and out-of-date. Leaders needed a solution that was not only efficient for today's operations but flexible and expandable in the future. Unfortunately, existing structures to the north and south prevented City Hall from growing in place without sacrificing most of its sole parking lot, to the west.
Local officials opted for a new facility on a different City-owned site―designed with an aesthetic that fit within the context of historic downtown. The stretch of Railway Street is filled with two- and three-story brick and clapboard-clad buildings. Just down the street, the limestone ruins of the old flour mill stand as a reminder of classic, early 20th century industrialism. TSP developed a layout that provided modern functions and reflected Dundas' legacy as a mill city. Just as important, the TSP team remained mindful of the budget, which took a prudent approach to giving the community a serviceable and attractive City Hall.
The 3,382 sf first level includes City Council chamber and public meeting rooms separated from quasi-private staff areas by a central circulation area and toilet rooms. Security vestibules help control foot traffic at both entrances. From the street front, the exterior mimics the scale of the nearby existing buildings with a two-story north portion and oversized one-story south portion. The 1,520 sf upper floor is accessed by a stairway, and a now-empty elevator core is ready to be outfitted with a cab when the future phases commence. The second level contains the mechanical room and a storage area, with shell space for additional offices in the future.
TSP was contracted to begin work in March 2019, with construction set to start in early fall. Even with that tight design schedule, our team found ways to inject a sense of craftsmanship. Clay brick in different bonding and relief patterns lend a handbuilt look. Accents in limestone and cast stone provide contrasting colors and textures, creating a durable and beautiful exterior palette. The interior's paint scheme draws from hues found in the mill ruin's original limestone, augmented by shades in a collection of historic colors authentic for that period.
Visit Mayor Glenn Switzer's YouTube channel for ongoing construction-progress videos.
Project Accountability Team