Evergreen Plaza Assisted Living Facility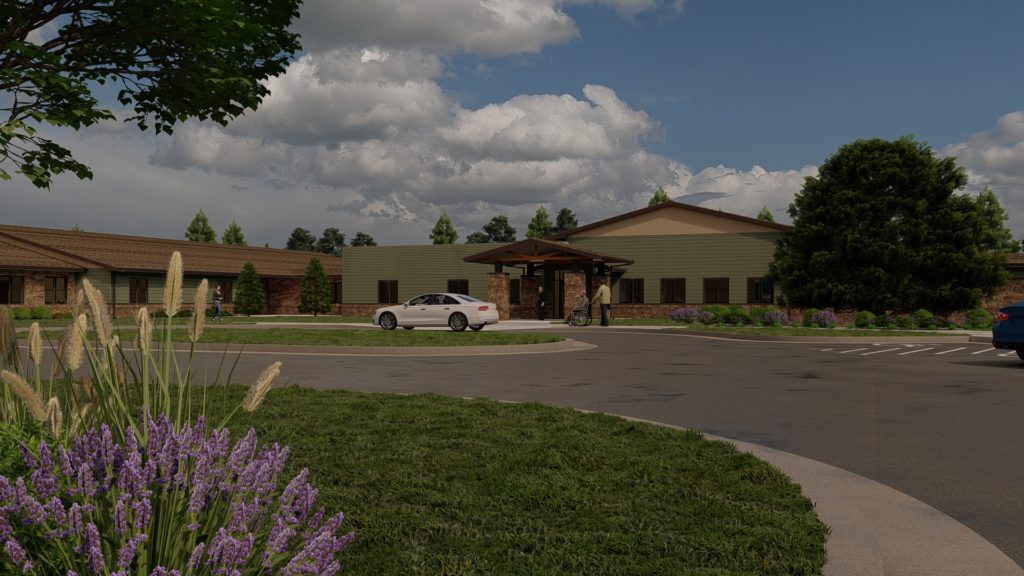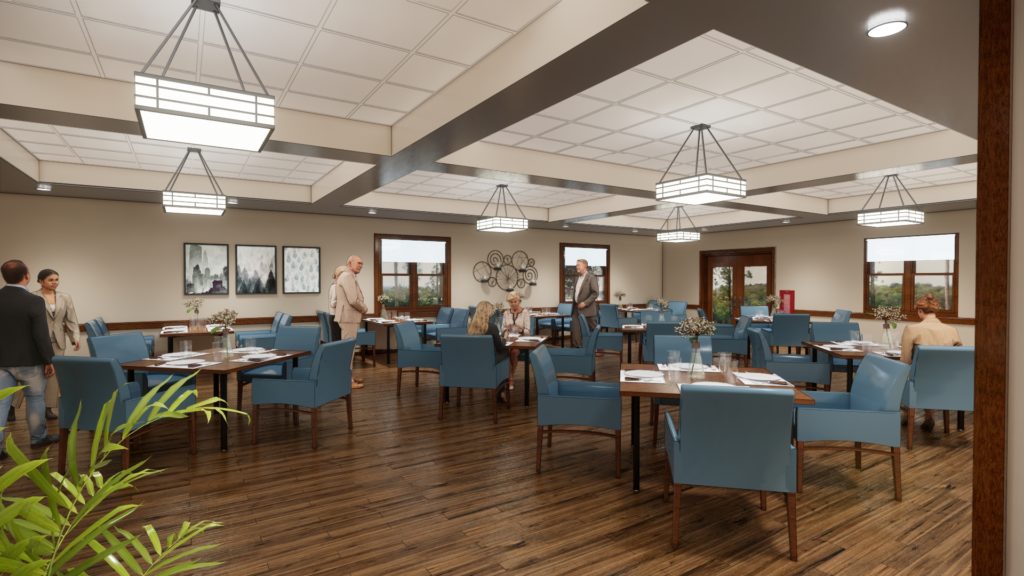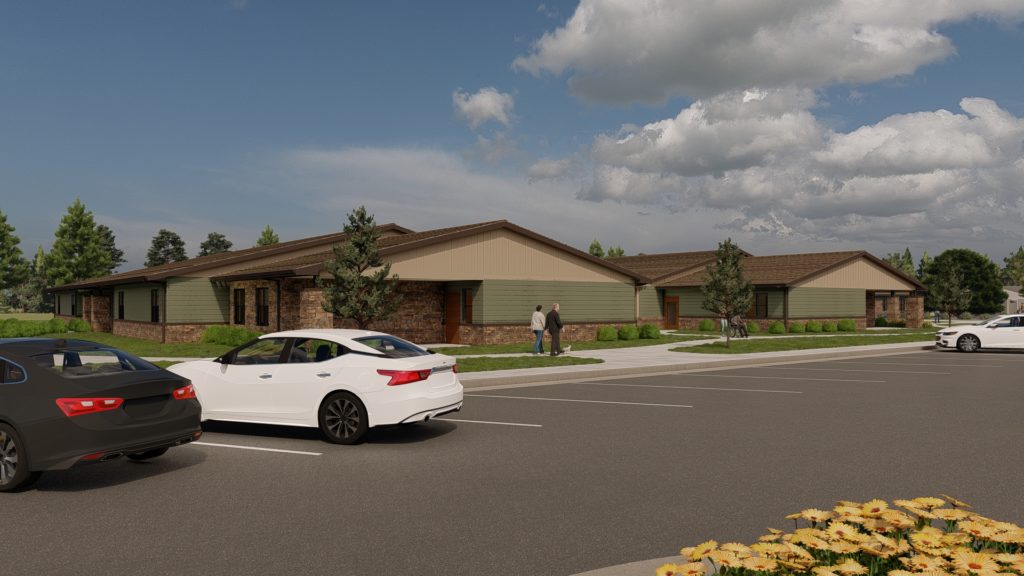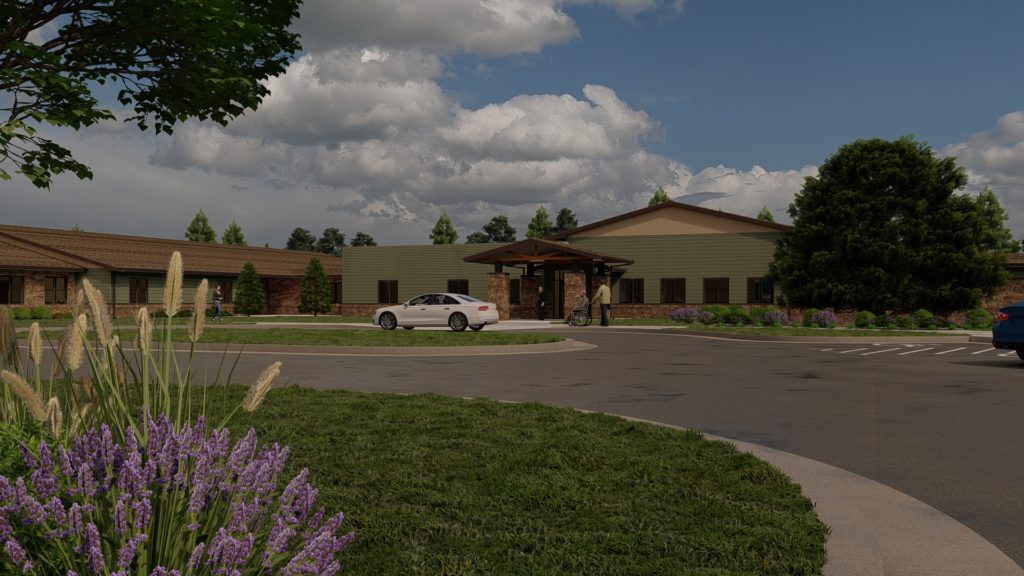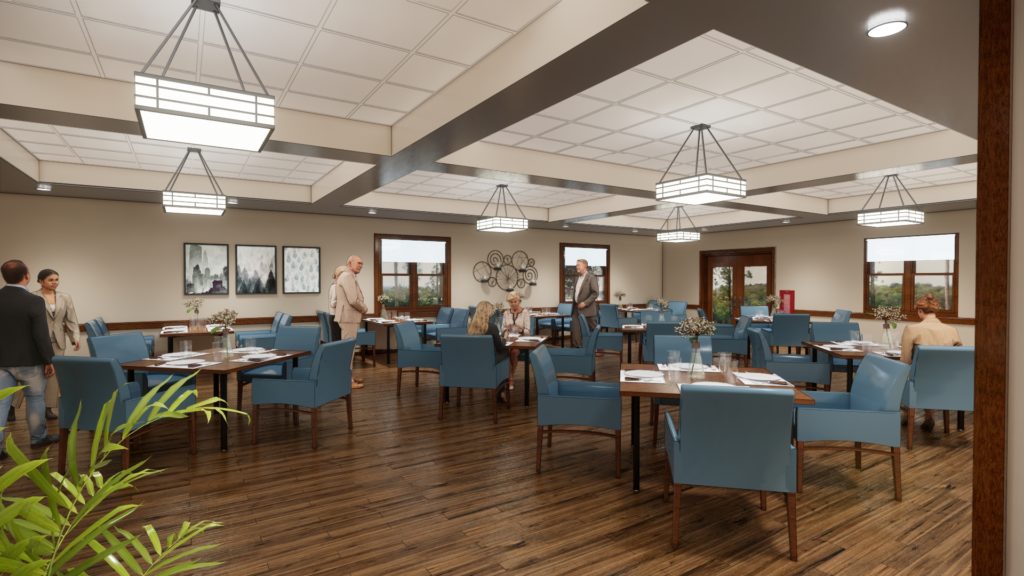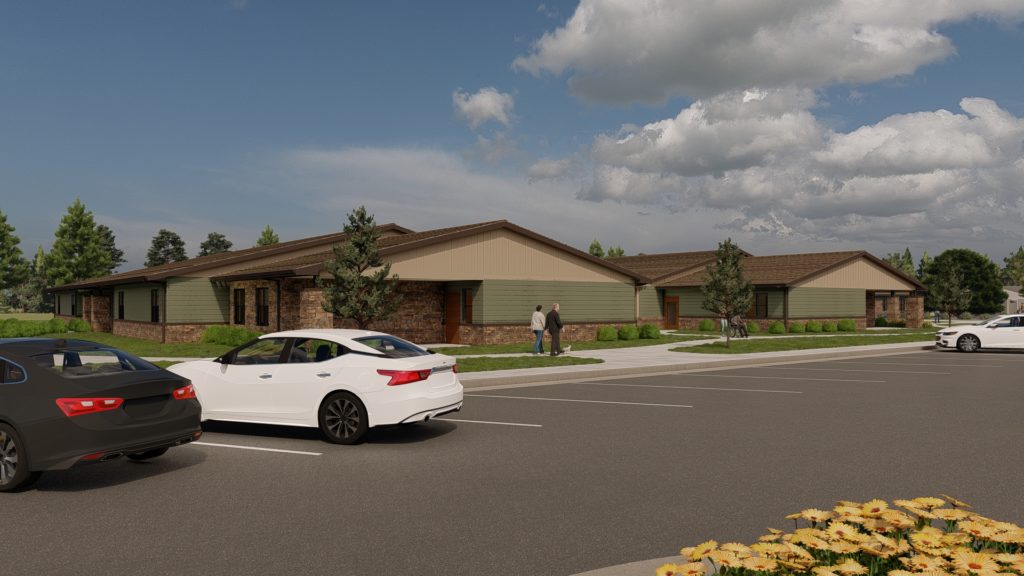 LOCATION:
Torrington, WY
DETAILS:
A 24,000 sf assisted-living facility projected to open in summer 2021 will allow Torrington, WY, area residents to remain in the region. An independent-living facility will be renovated.

SERVICES:
Architecture
Construction Administration Services
Cost Estimating, Schematic
Electrical Engineering
FF & E
Interior Design
Mechanical Engineering

An assisted-living facility in Torrington, WY, allows area residents to remain in the region, close to family and friends.
The 30-apartment Evergreen Plaza is adjacent to Evergreen Court, an independent-living facility. Evergreen Court was also renovated during this time.
Evergreen Plaza operates under the aegis of the Goshen Care Center Joint Powers Board and fills a gap in the local senior-care system. Three different levels of rooms are offered to single and married residents, ranging from studio apartments to rooms with more space and amenities such as an outdoor porch. The rooms are arranged in three pods with a connecting link joining them.
Evergreen Plaza offers residential living and a dining room. A movie theater doubles as a chapel with a Great Room for smaller gatherings. It includes a fireplace with a game table. Each pod also has a gathering area for residents who want to watch television or play cards. A walking track circles the building with raised-garden beds.
The kitchen that served Evergreen Court is used as a warming facility and for snacks. Meals for both facilities are produced in the Evergreen Plaza building. Laundry services moved to the new building. Amenities such as a salon and bathing spa were constructed in the renovated Evergreen Court.
Welcoming "homey" colors were chosen for the facility with a dark walnut stain for the vinyl and laminate coverings. Wood-wrapped accents were selected for key areas of the new spaces. The walls are painted a cozy cream with accents of dark teal, evergreen, ochre, and a warmer neutral to help with wayfinding. The fireplace has a stone surround while the carpet offers a brown and tan background and organic pattern.
Evergreen Court received its name from a large pine tree located on its campus. Care was taken to make sure the tree remained in place as Evergreen Plaza was constructed.
Project Accountability Team