Lead Fire Station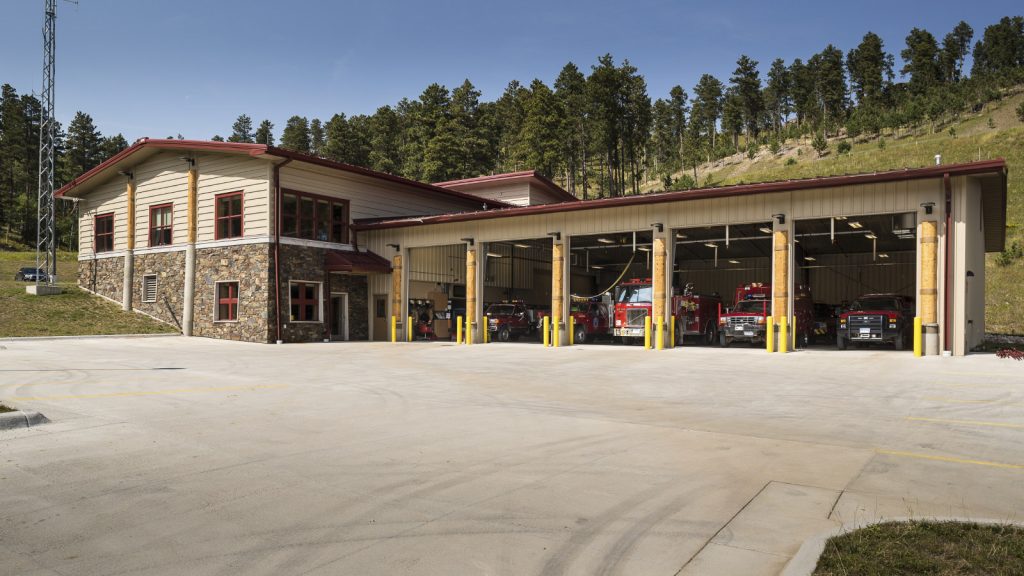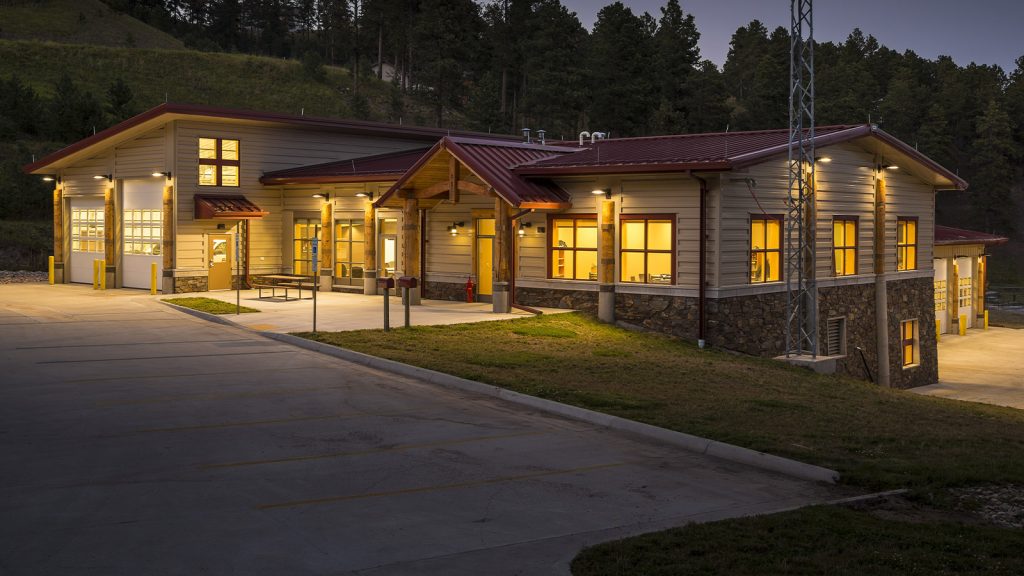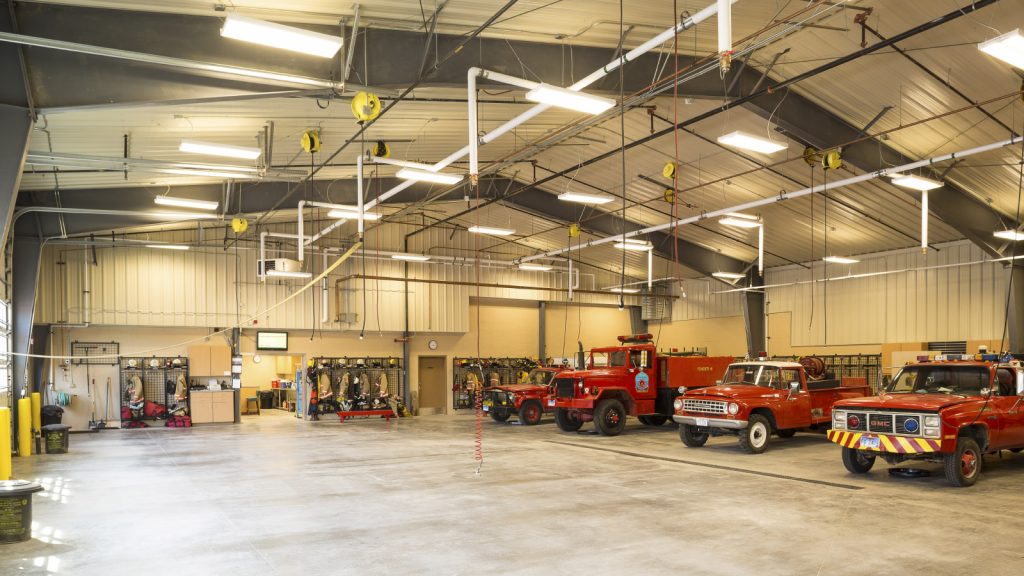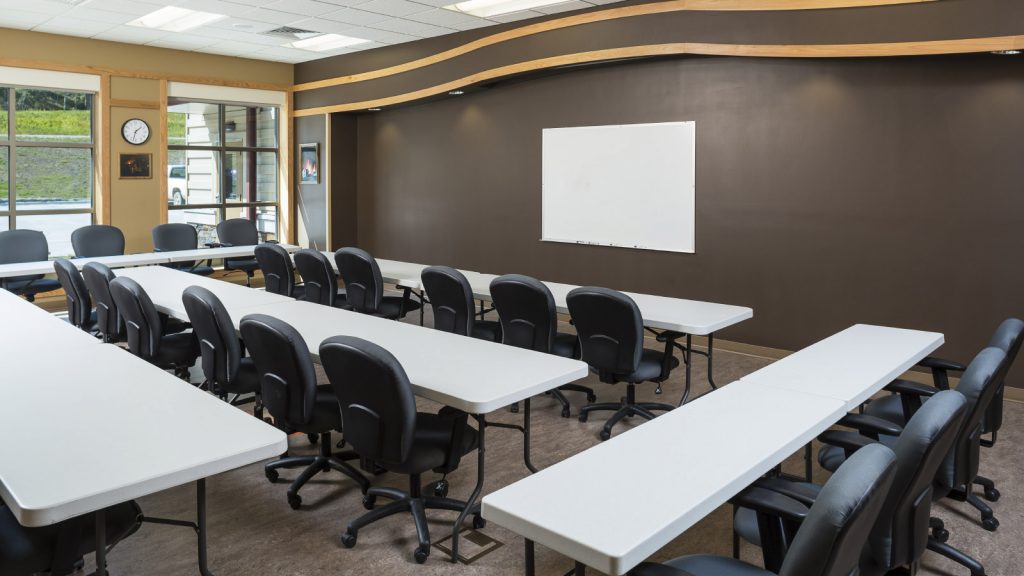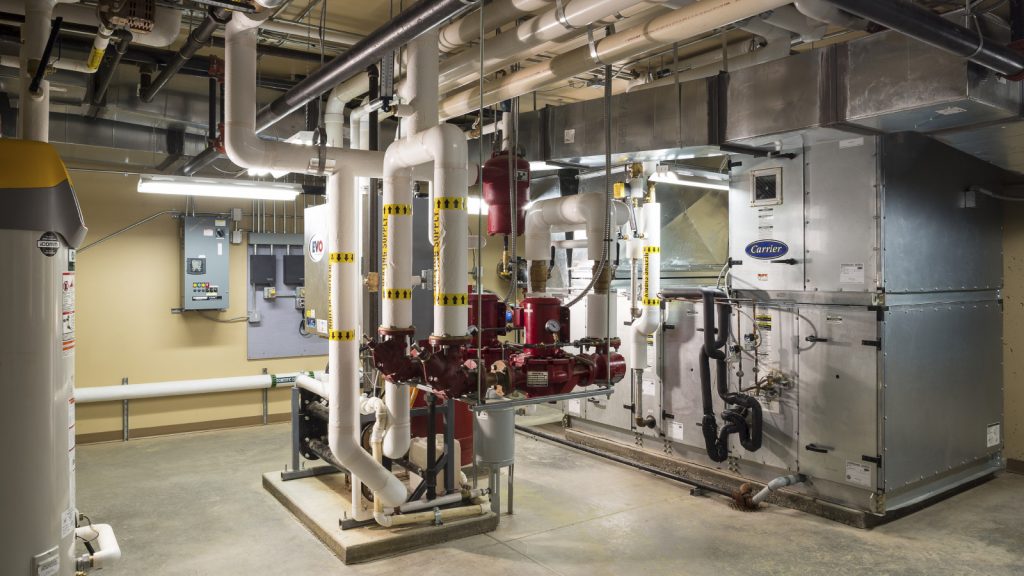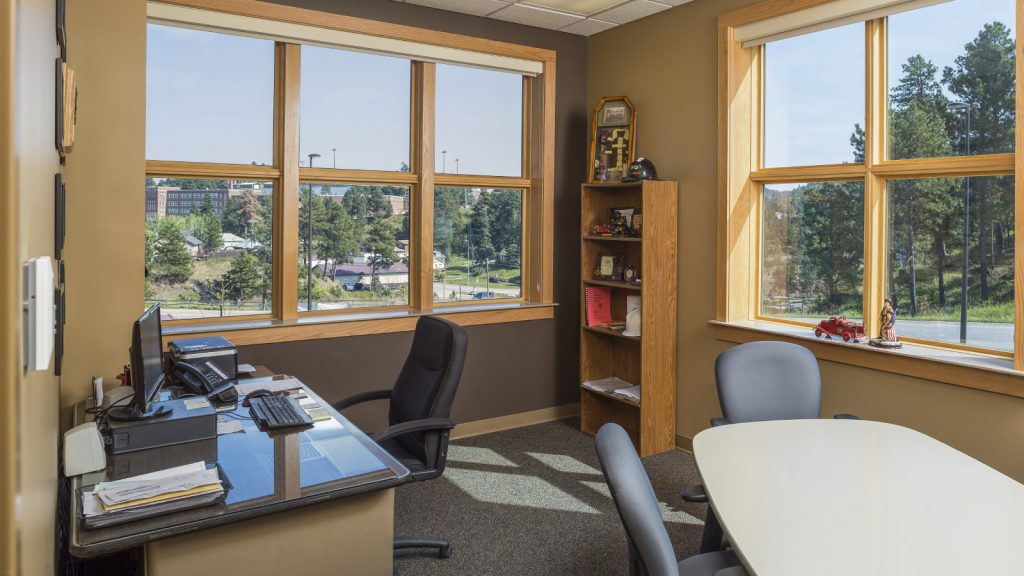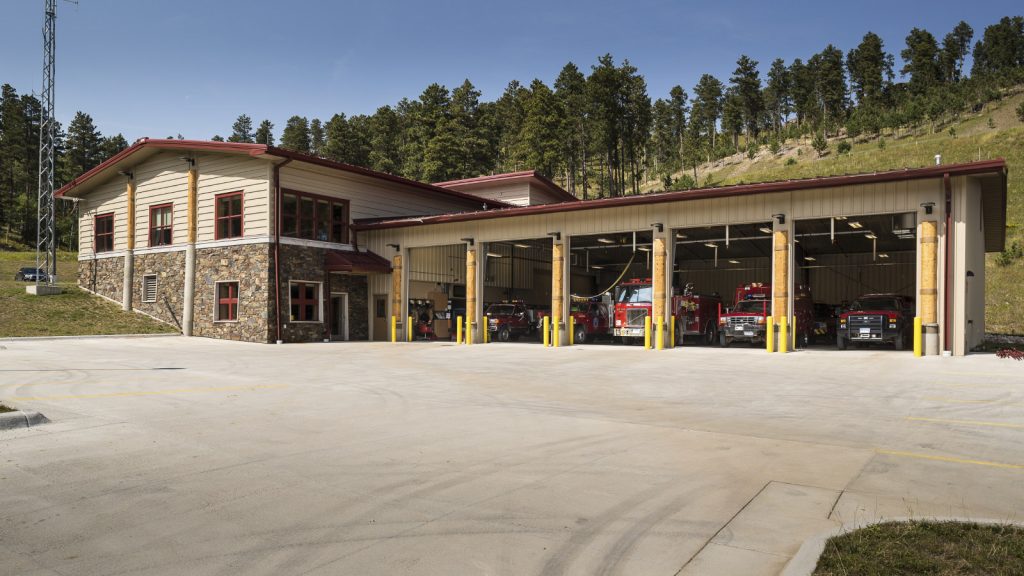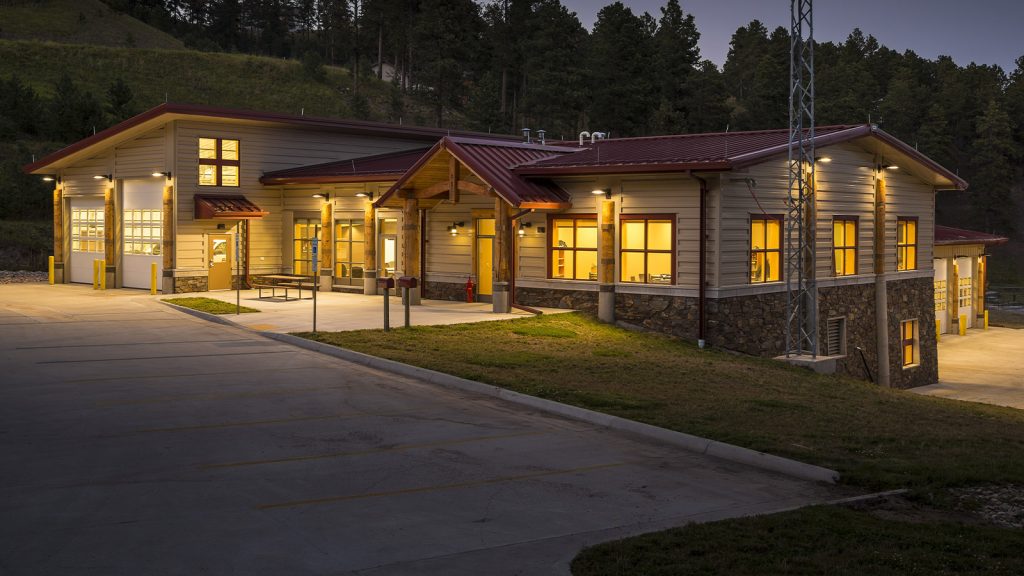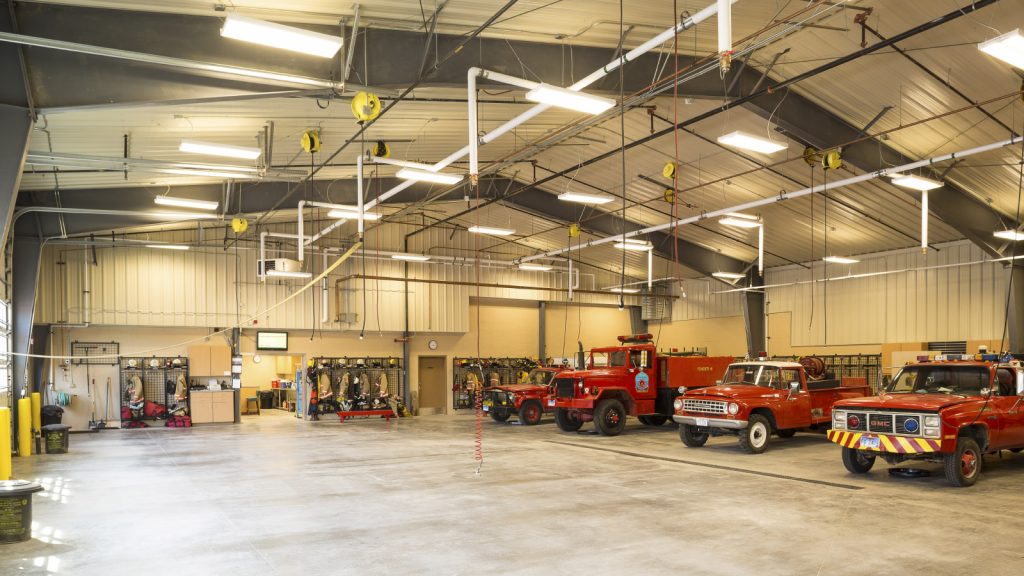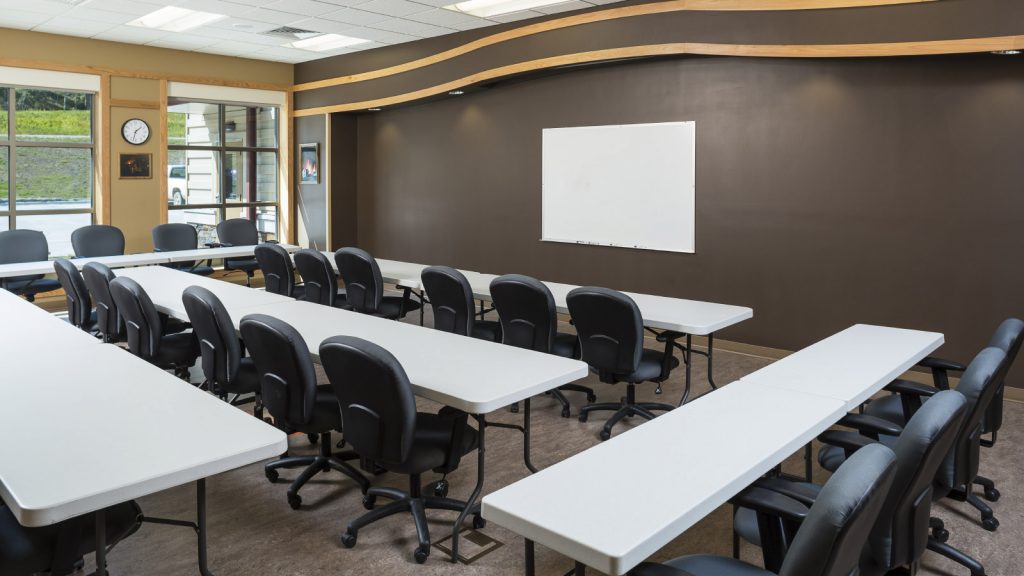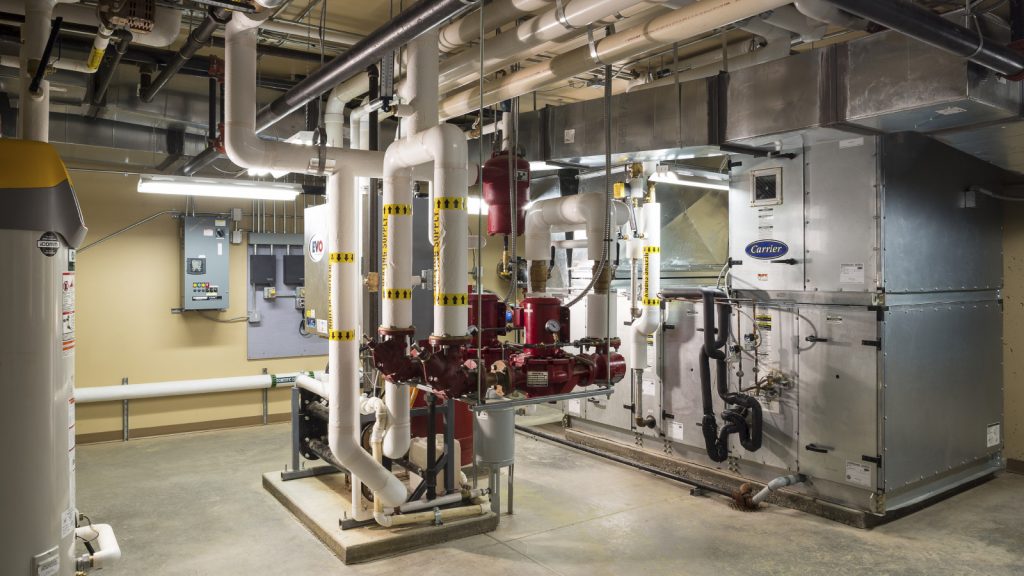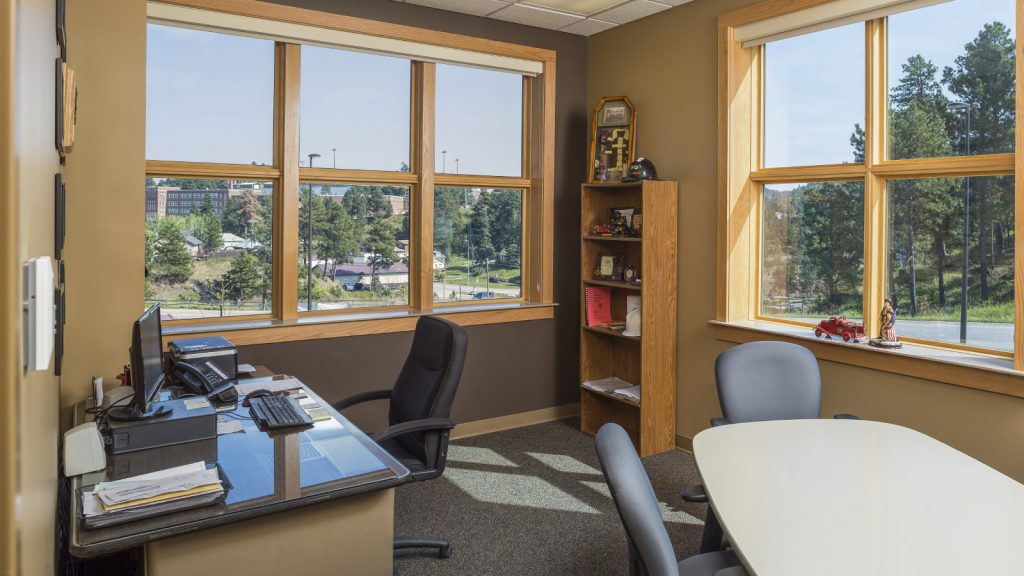 LOCATION:
Lead, SD
DETAILS:
The 13,814 sf structure was completed in October 2021. Construction cost was $2.68 million. It is owned by the Lead Fire Protection Tax District.
SERVICES:
Architecture
Civil Engineering
Cost Estimating, Schematic
Electrical Engineering
Mechanical Engineering
Structural Engineering

The new Lead Fire Station is home to two fire services: wildfire-fighting units for the State of South Dakota and volunteer fire fighting units for the City of Lead. The station provides badly needed updates and expanded capability for the City of Lead Fire Service, while also allowing the State to consolidate wildfire units from several locations to a single facility.
Located on a sloped, rocky mountain site, a multi-level solution provides separation for each service's vehicles on different levels. The lower level includes a larger and expandable truck bay for the City of Lead equipment while the upper level provides a smaller bay for the state vehicles. A shared two-story administrative/support facility connects the vehicle bays, with room for equipment, exercise and training rooms, storage rooms, a kitchen, offices, and miscellaneous support areas.
Designed to integrate into the residential character of the area, stone and wood accents on the metal roofing and siding give the facility a rustic feel and complement the aesthetic of this historic mining community. TSP provided architectural, civil, mechanical, electrical, and cost estimating services.
The project was completed in conjunction with the Office of USDA/Rural Development.
Project Accountability Team