Monument Health 36-Unit Dialysis Center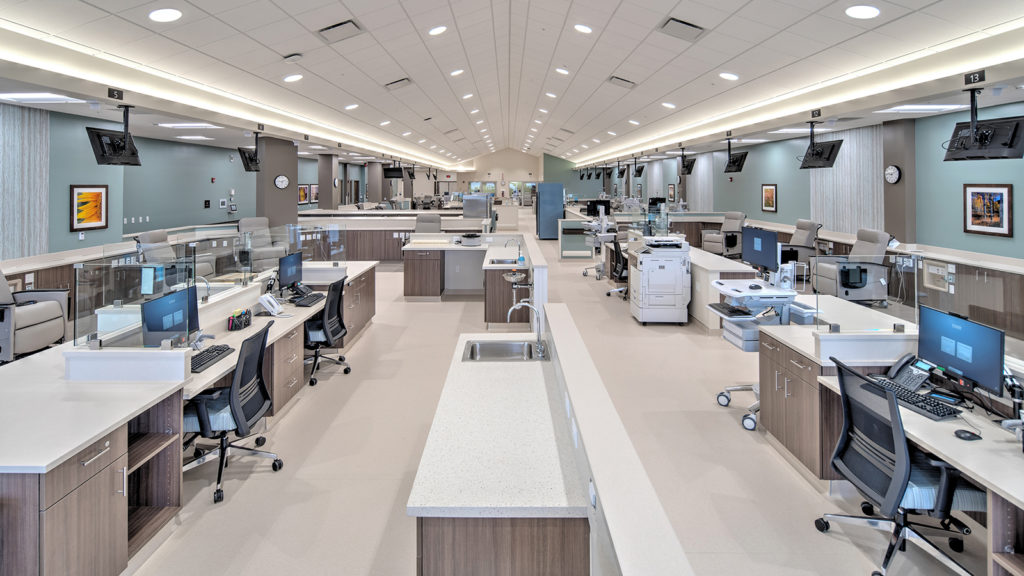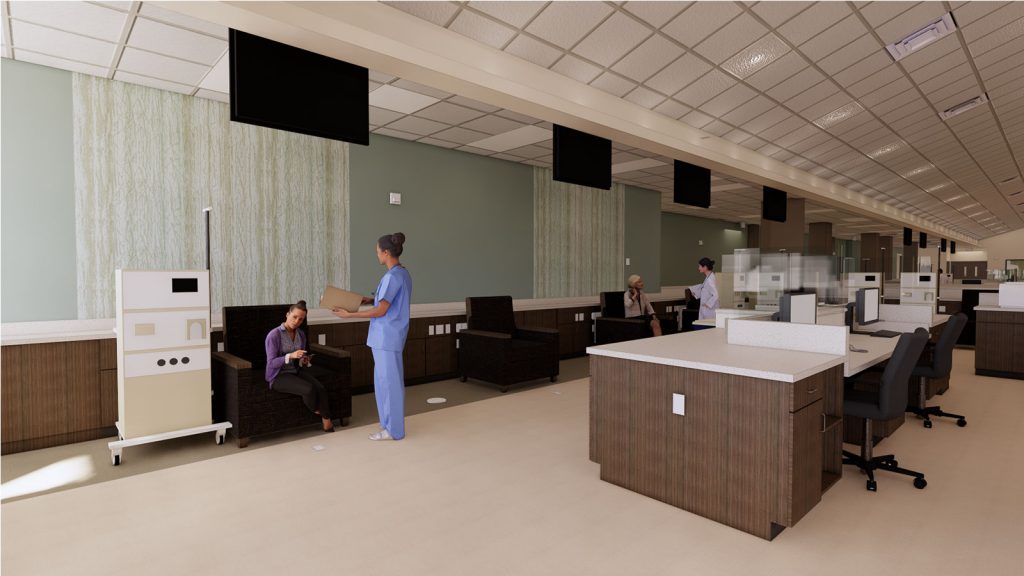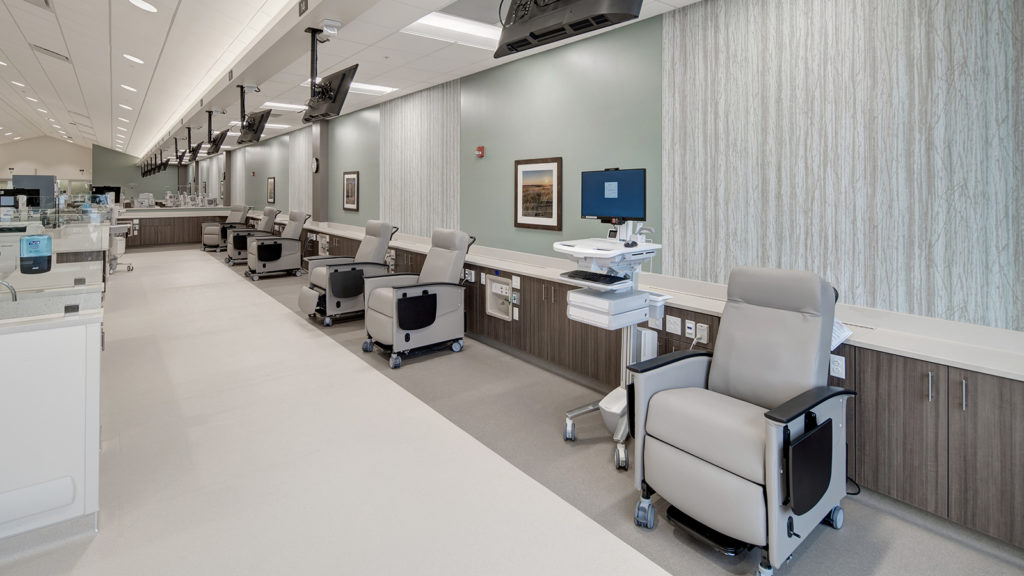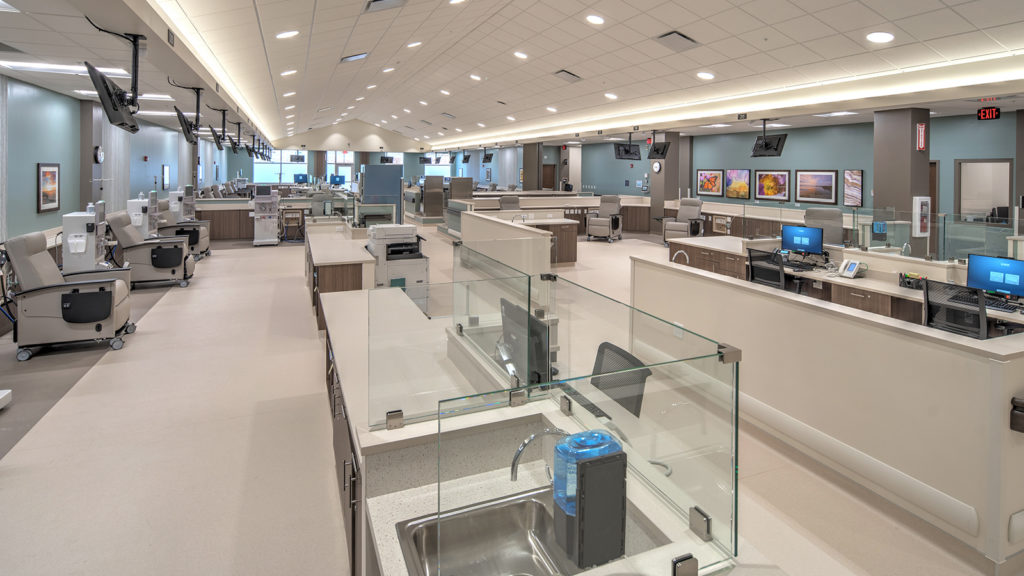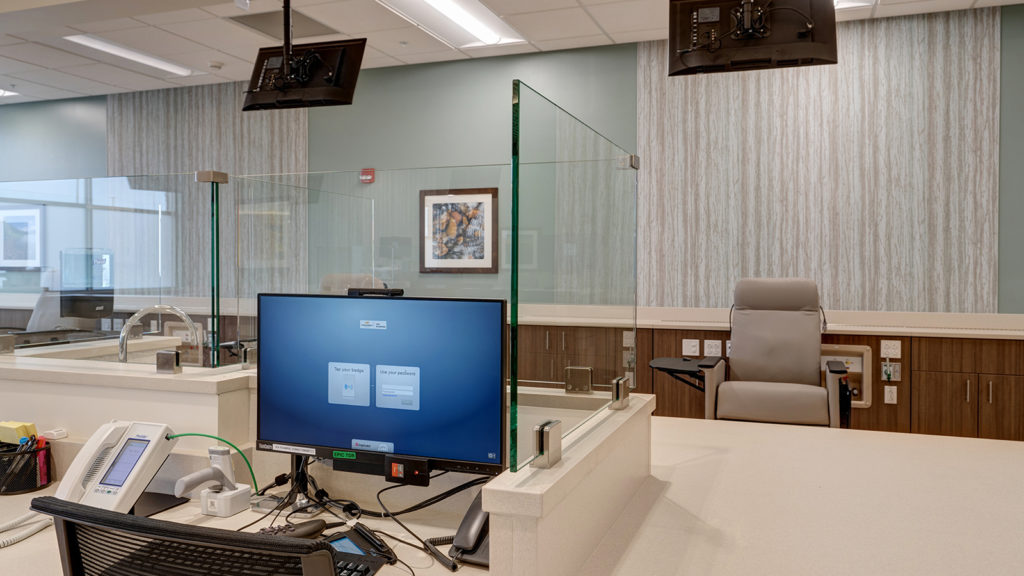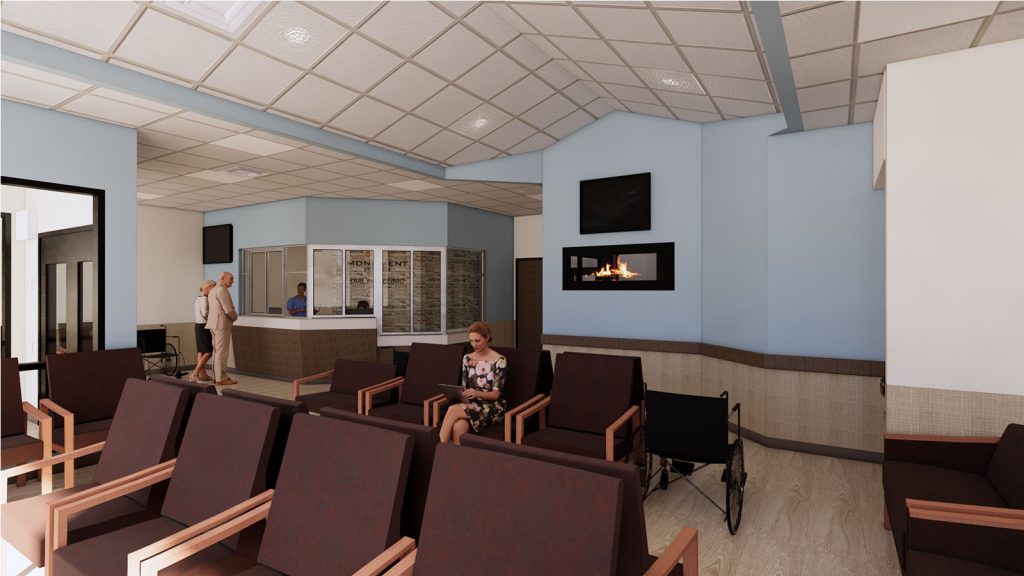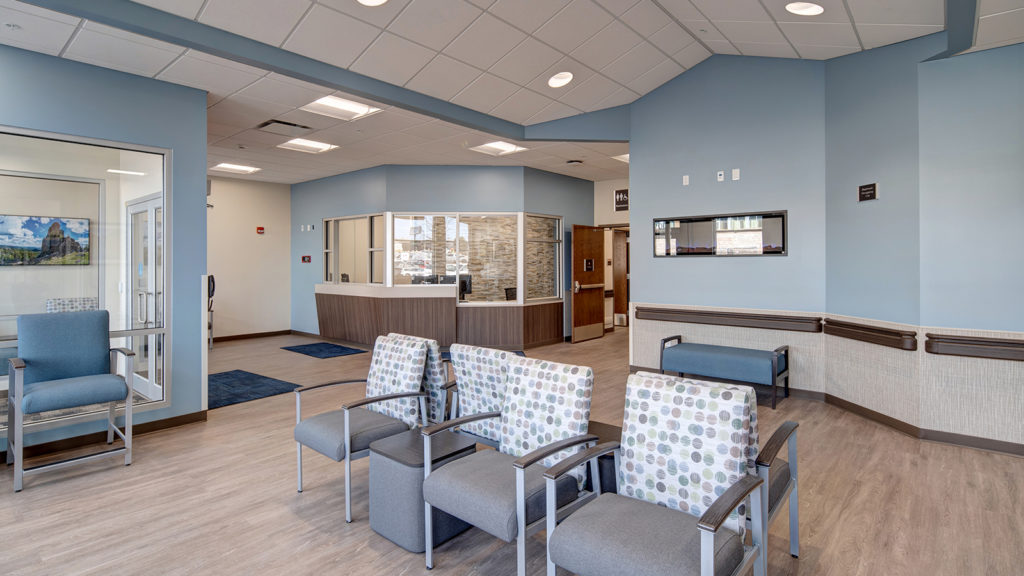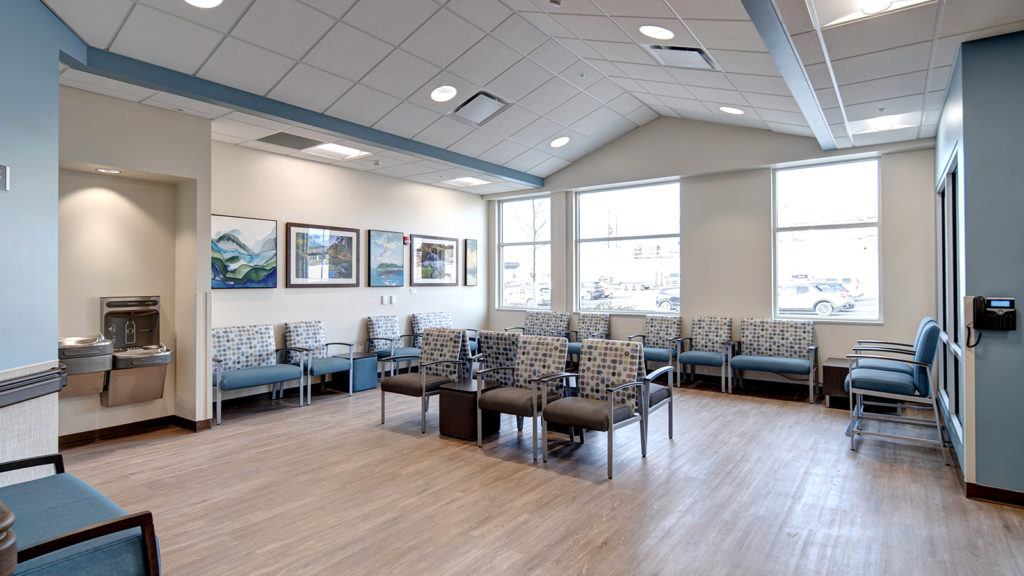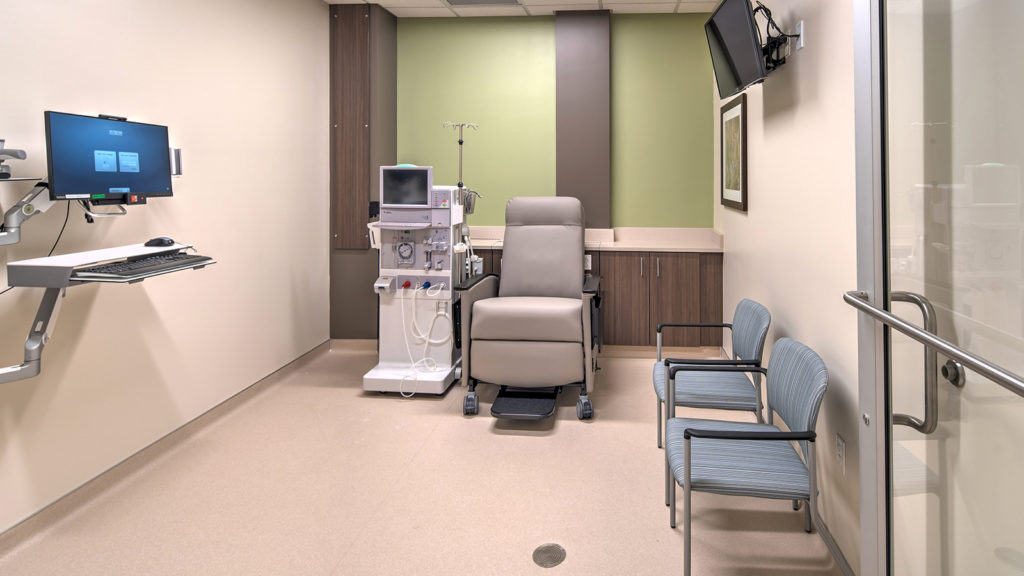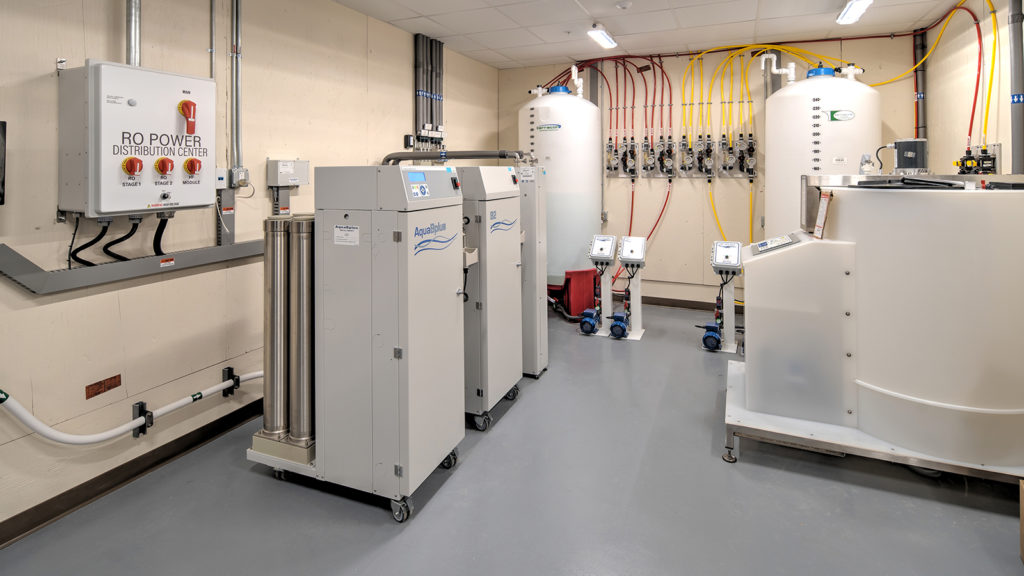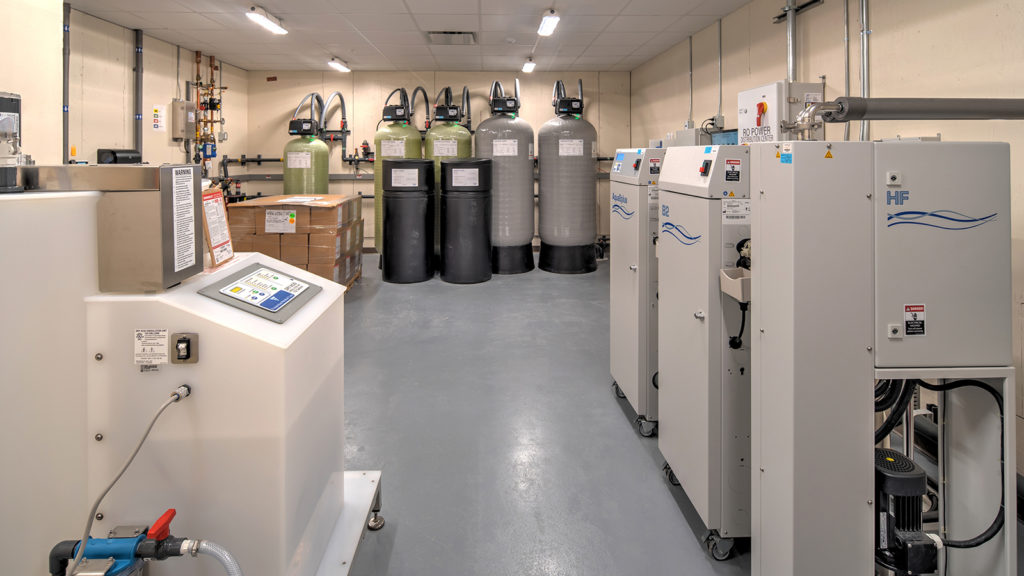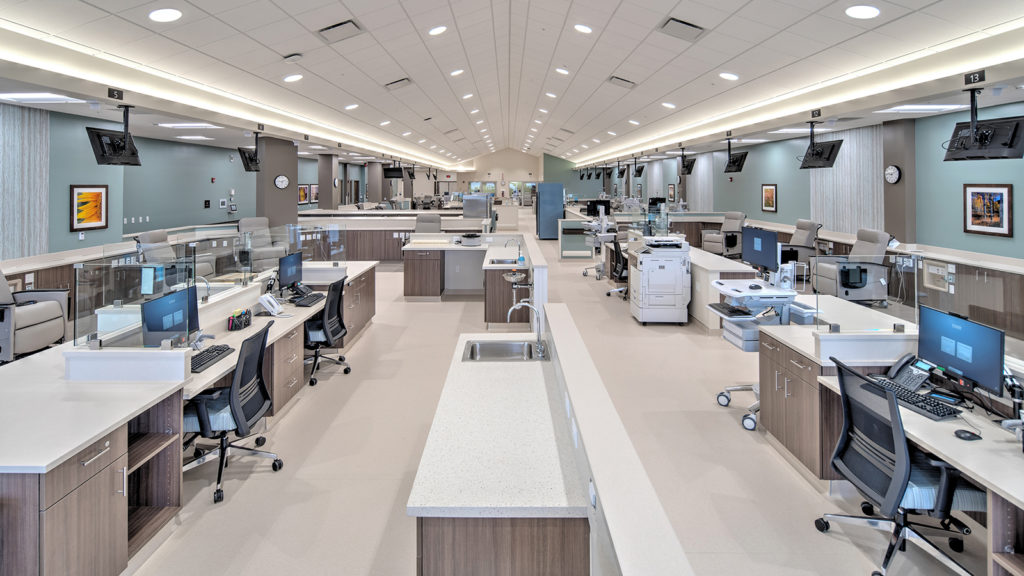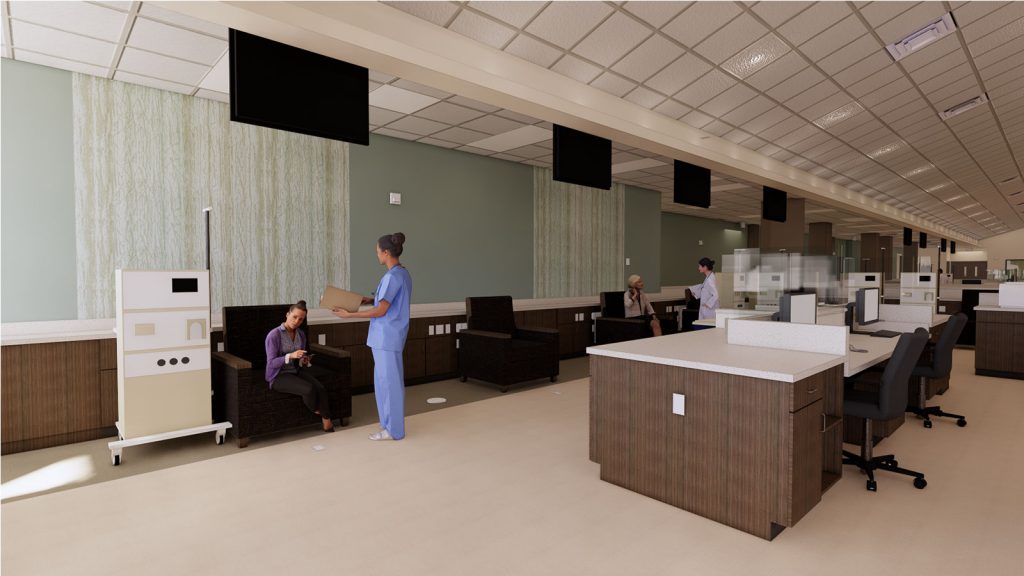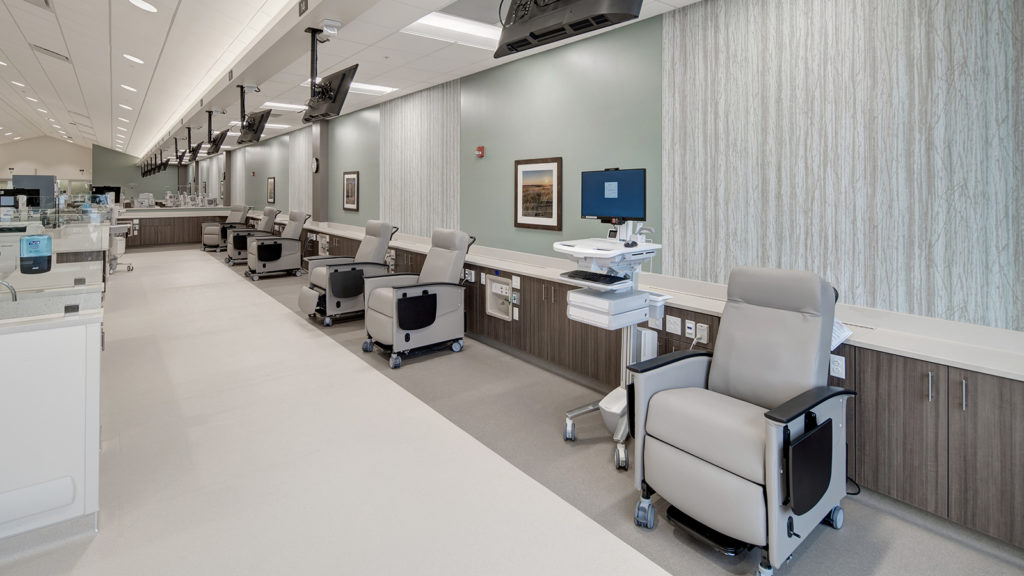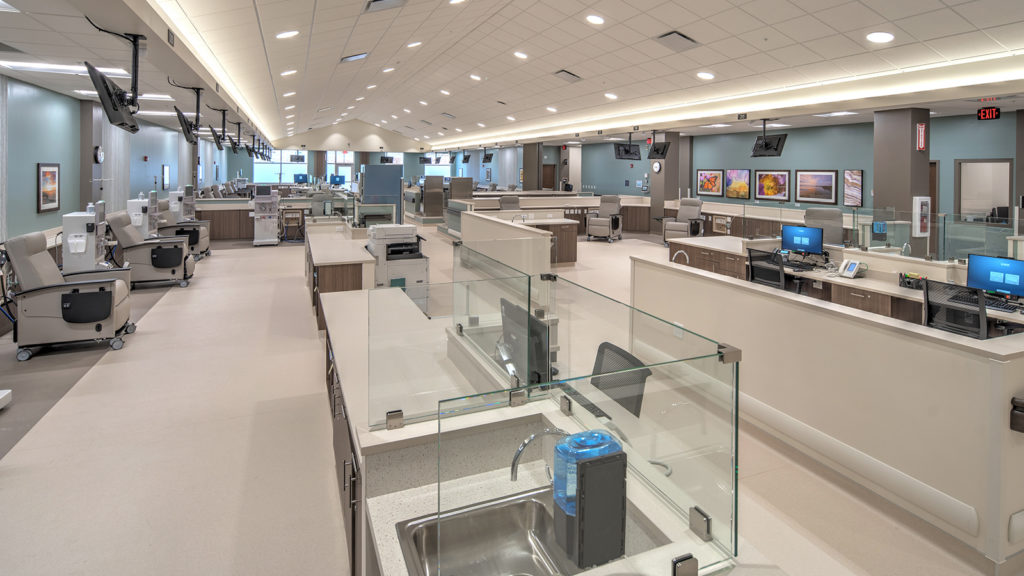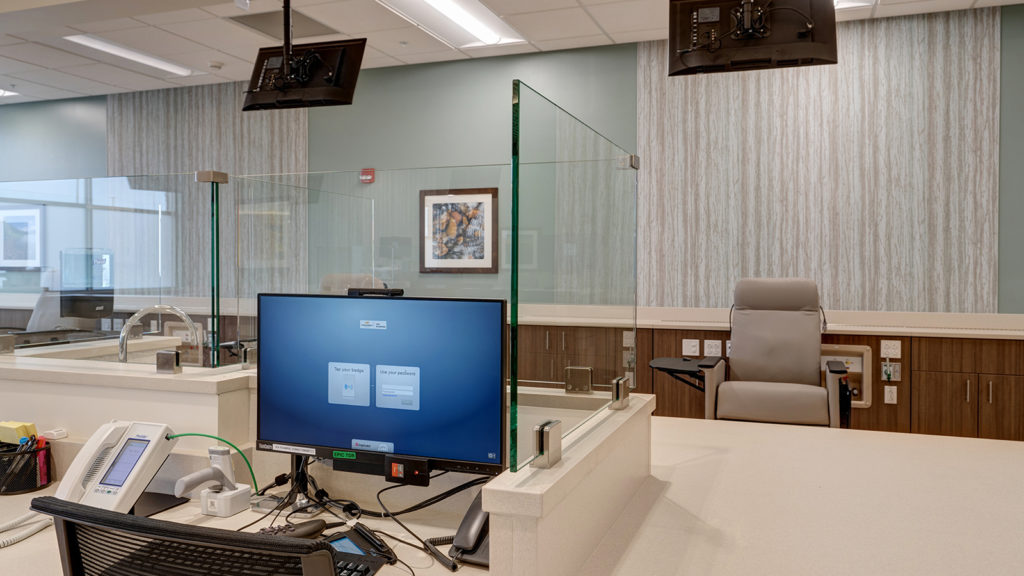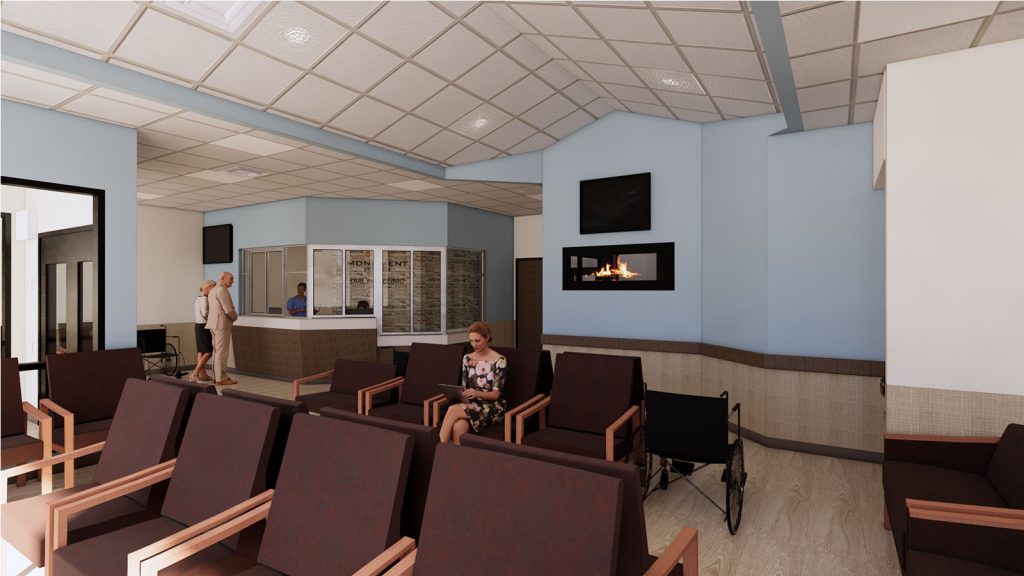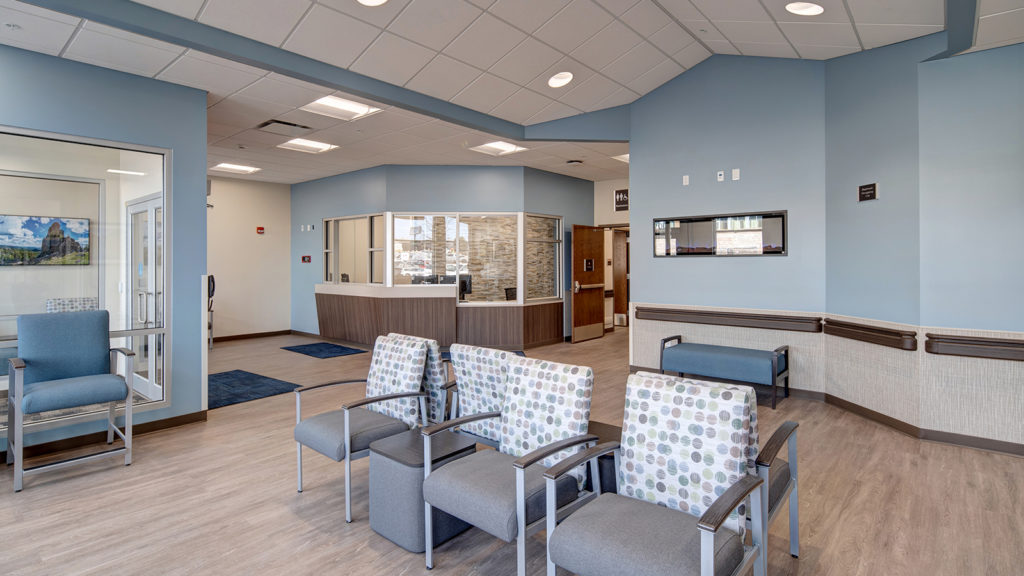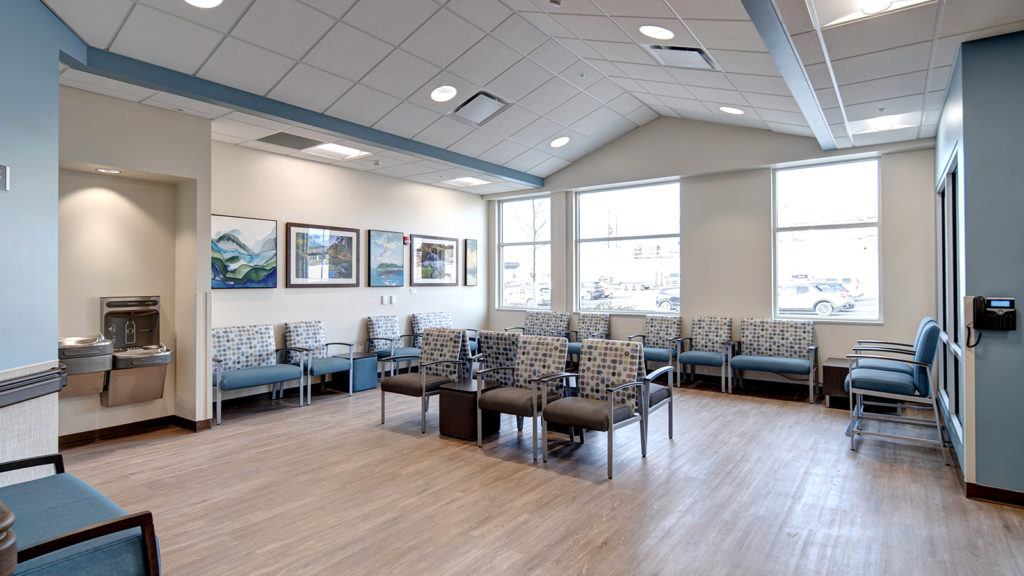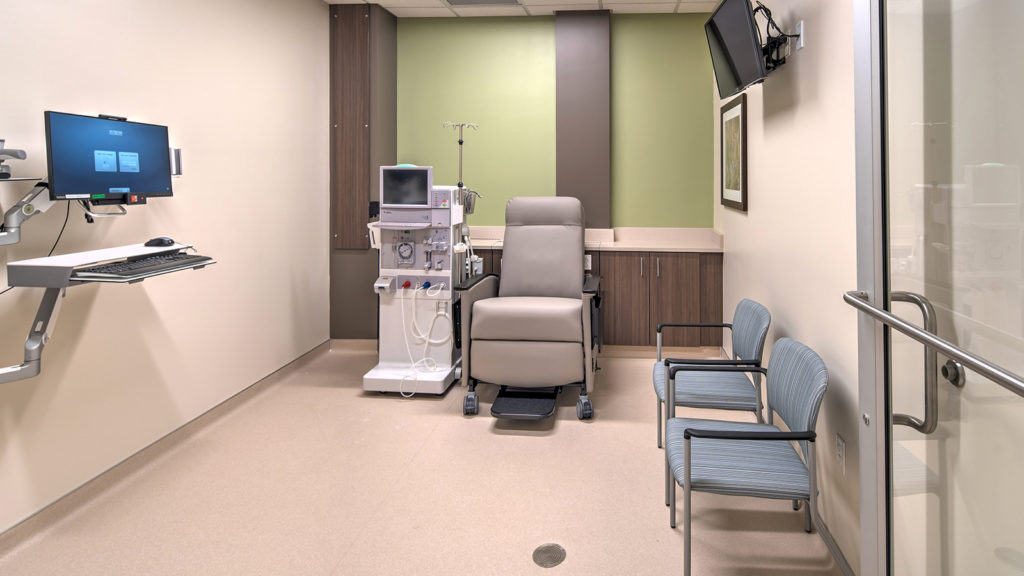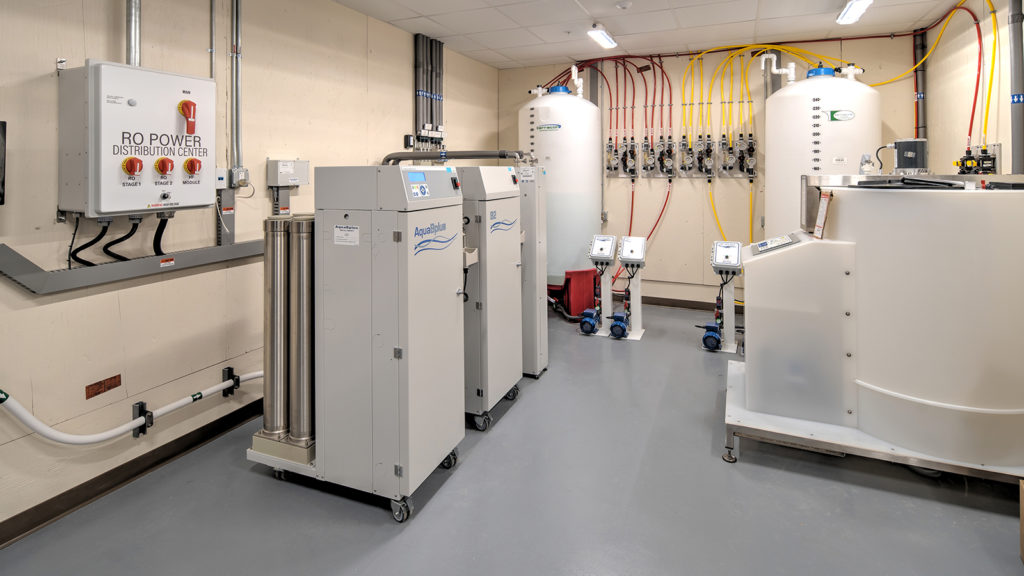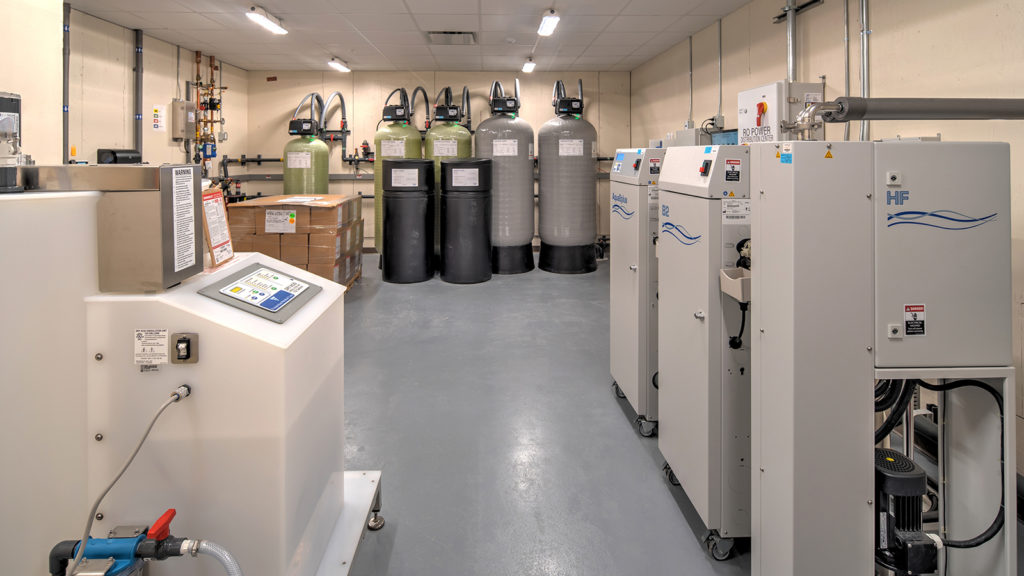 LOCATION:
Rapid City, SD
DETAILS:
This 16,041 sf facility transformed a former retail store into a 36 chair dialysis clinic. It offers innovative health care while giving dialysis patients a healing atmosphere.
SERVICES:
Architecture
Cost Estimating, Schematic
Electrical Engineering
Interior Design
Mechanical Engineering
Structural Engineering

An abandoned big-box retail store was transformed through the help of a local developer into a dialysis clinic that offers innovative health care while giving dialysis patients a healing atmosphere as they undergo crucial treatment.
The clinic is located in a former Kmart building. The facility includes a spacious waiting room, five exam rooms, and 36 chairs in the dialysis clinic. Four of those chairs are placed in private treatment rooms. The clinic also offers back-of-house support for numerous offices including a dietitian, social workers, a nephrologist, and a break room for staff with conference room facilities. TSP's design of the main clinic decentralizes the typical nursing station to ensure closer support for patients undergoing dialysis.
A color palette of natural materials was chosen for the interior. Wood tones and natural elements are brought inside with vinyl wall covering and imagery. Natural light was incorporated into the waiting room and the clinic's north dialysis stations, offering a bright, healing space. Vaulted ceilings give the interior an open, airy appearance.
Special attention was paid to the clinic's acoustics, so high audible ambient noise has been reduced along with the transference of sound. TSP designed the clinic while resolving an aggressive schedule and budget and working with a separate building owner.
Monument Health's new 36-unit dialysis clinic takes the uncommon step of providing a medical gas system for patients who need supplemental oxygen.
Project Accountability Team