Monument Health ICU Renovation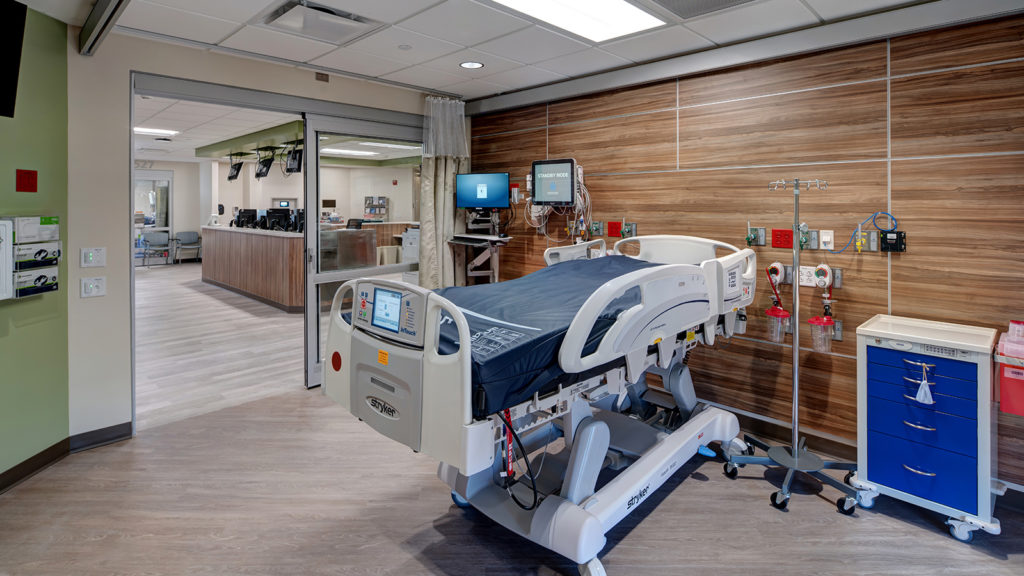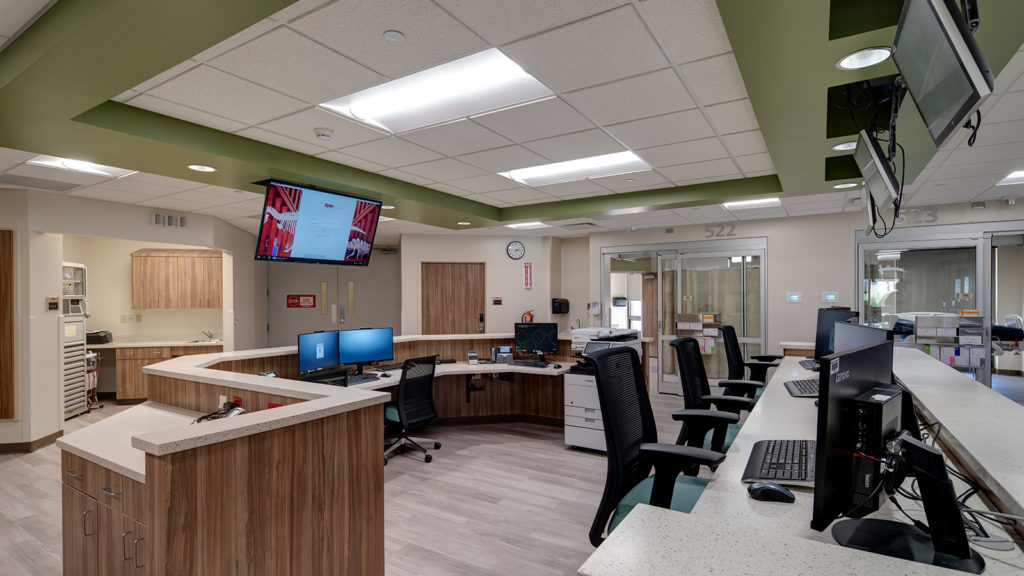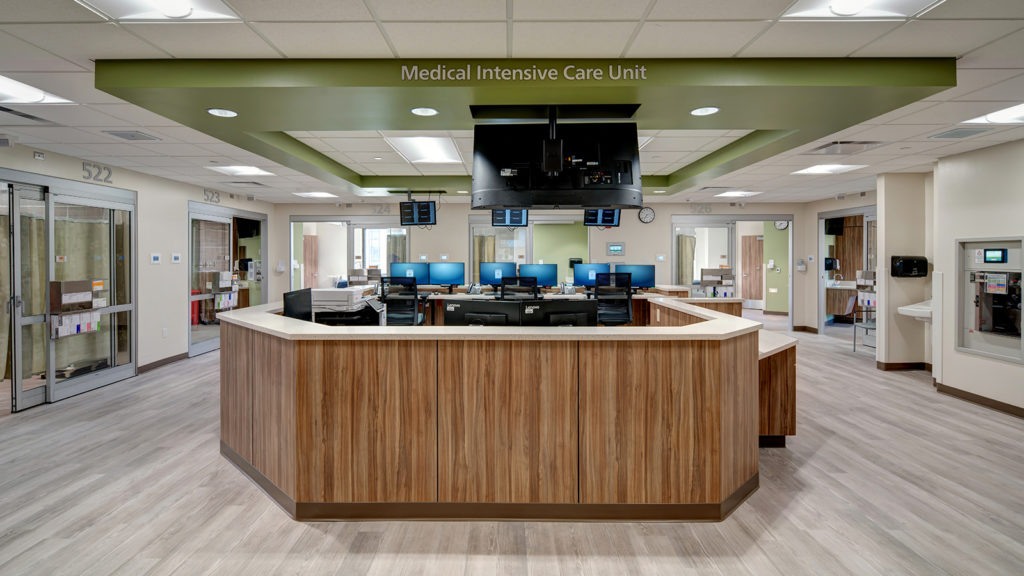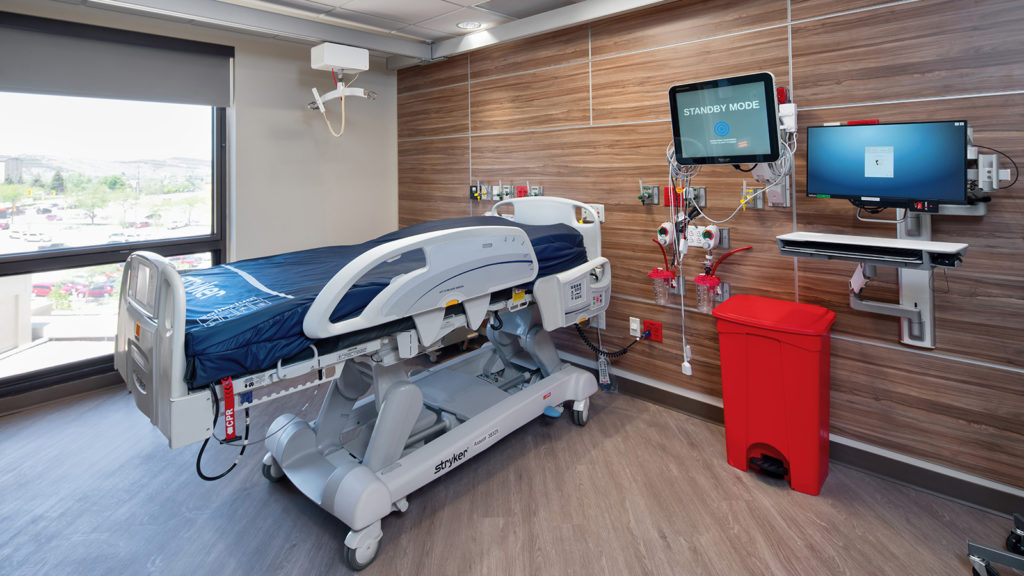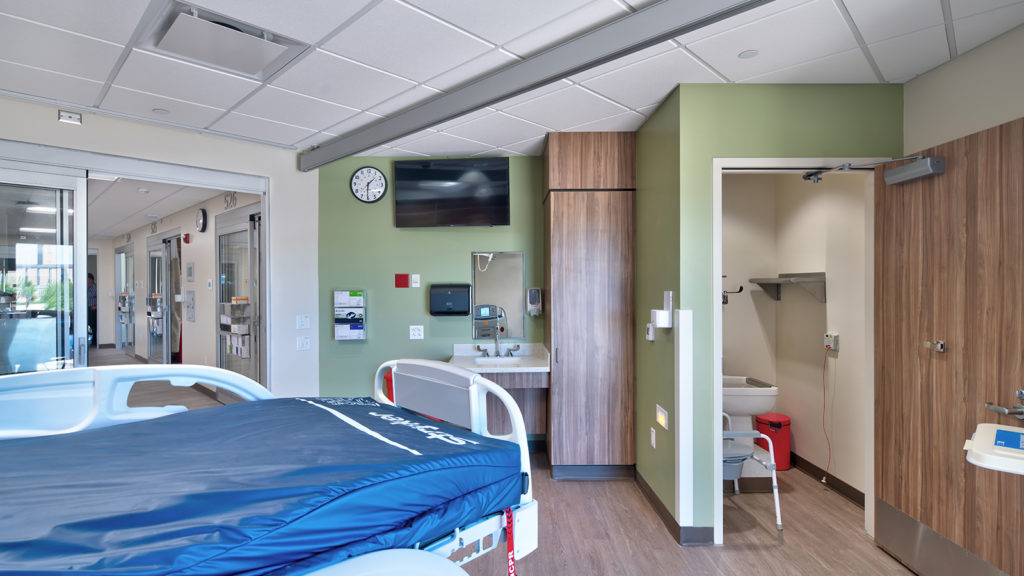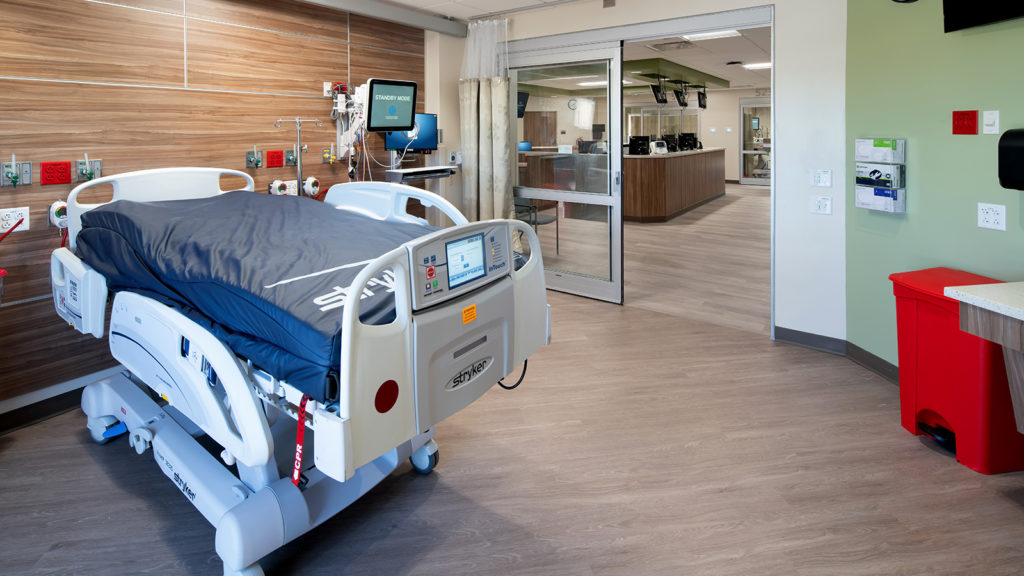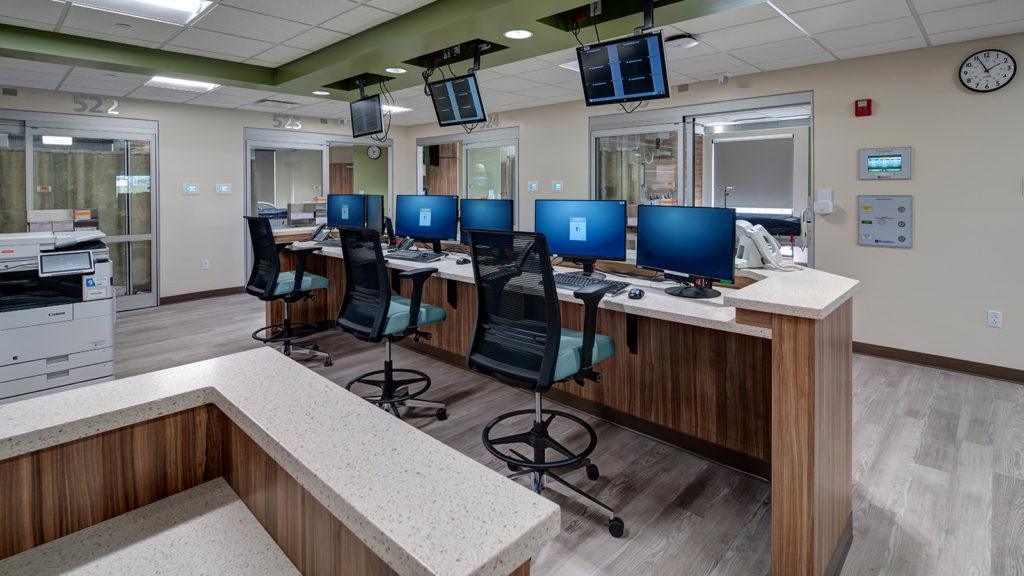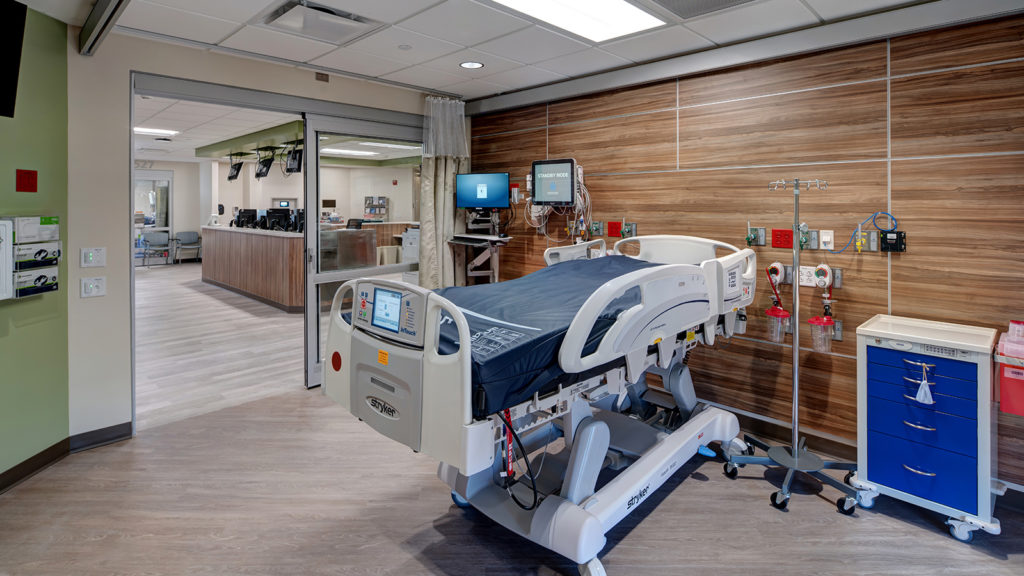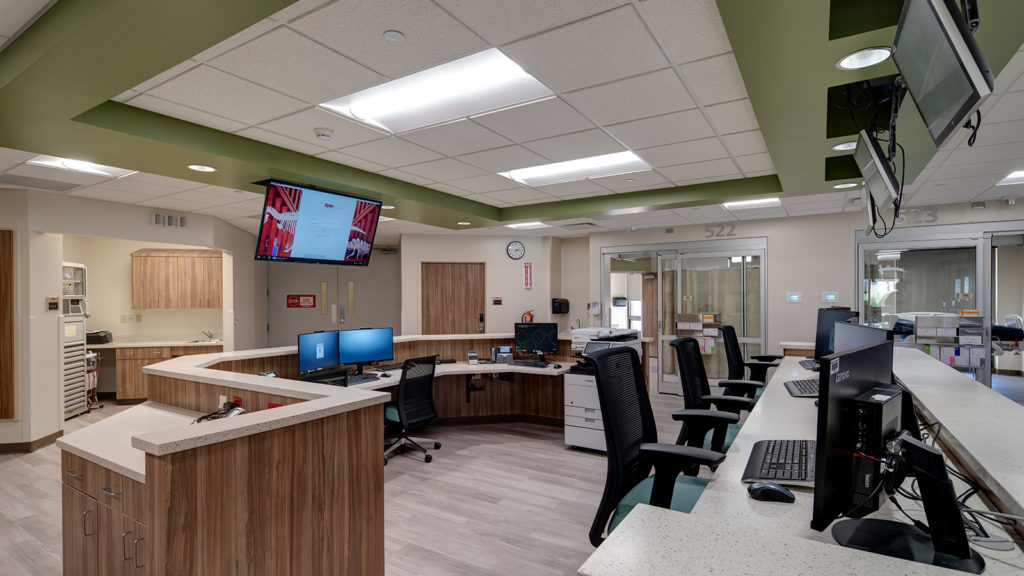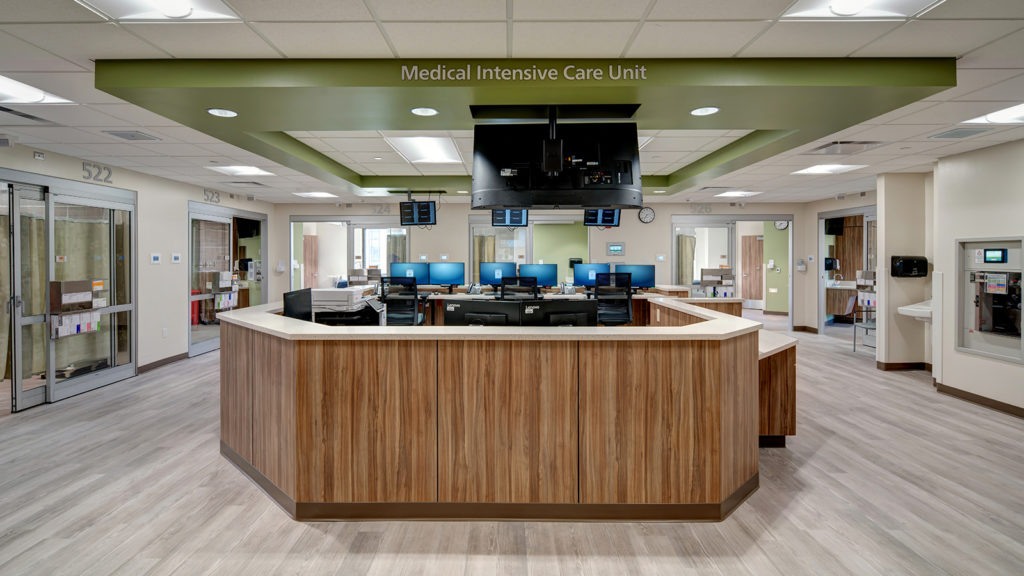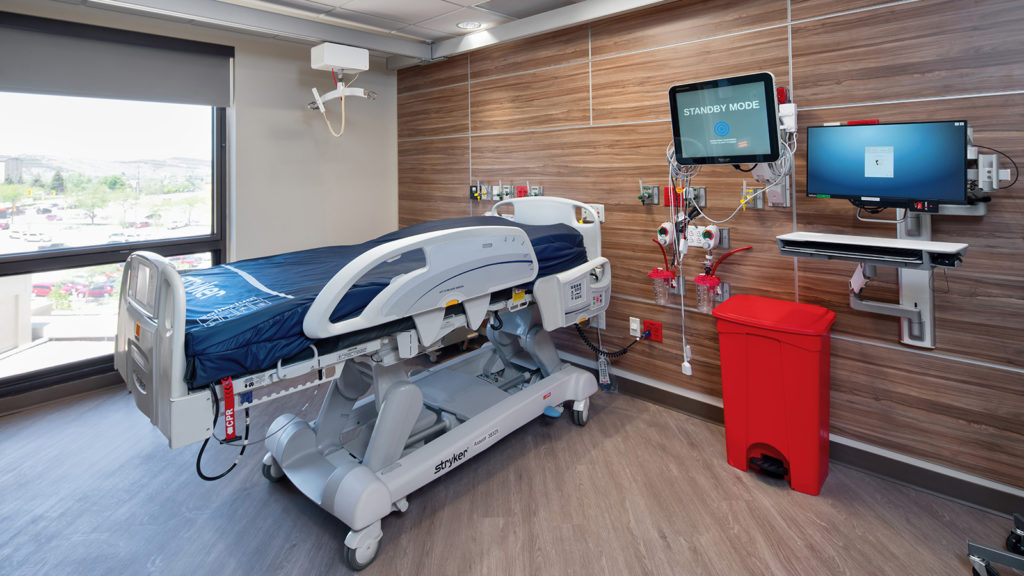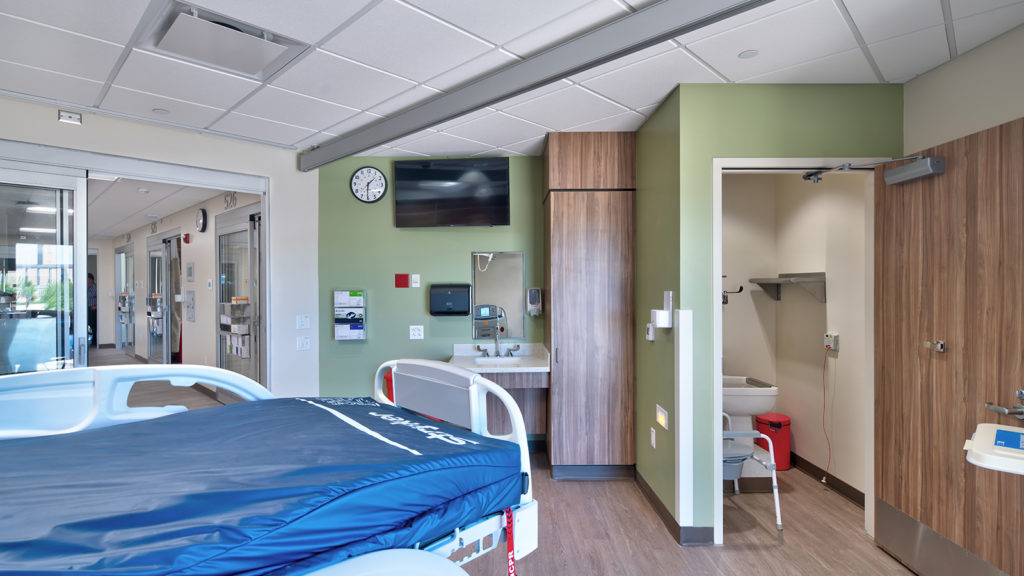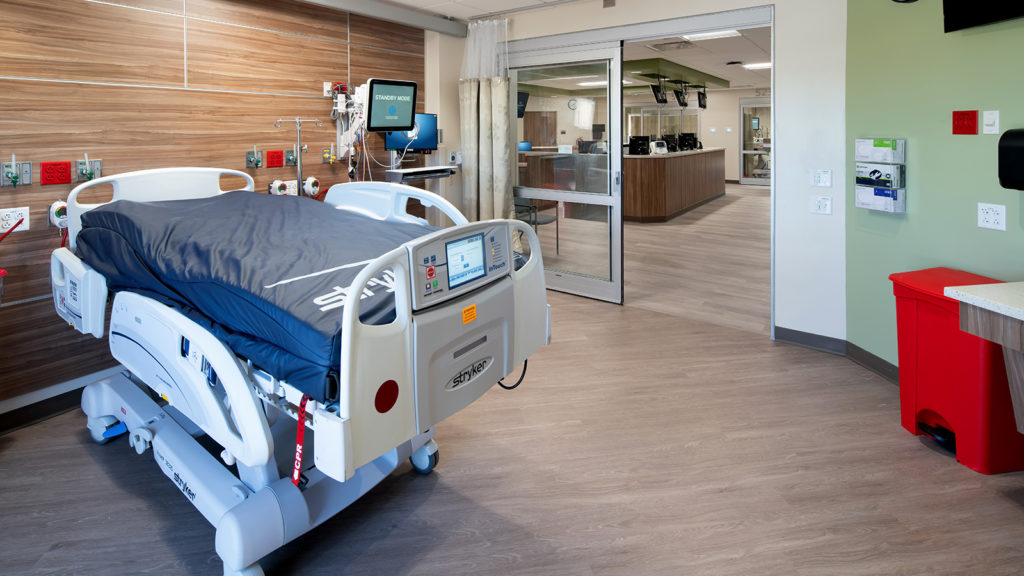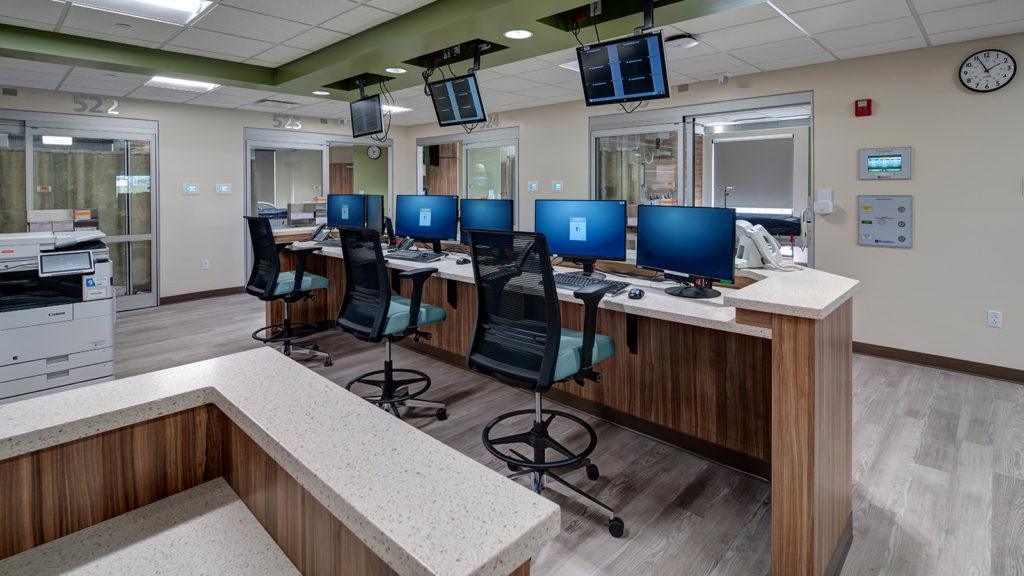 LOCATION:
Rapid City, SD
DETAILS:
A 3,3300 sf renovation of several ICU rooms and support space.
SERVICES:
Architecture
Electrical Engineering
Interior Design
Mechanical Engineering
Structural Engineering

The unit located in Monument's fifth-floor southwest tower pod had been used for general patient care. The renovation turned the standard med-surgical patient rooms into acuity-adaptable ICU spaces. This allows flexibility to use these rooms for a wide range of patient needs and statuses. The space offers six rooms that are larger than the similar ICUs on the hospital campus. A large nursing station was designed and centrally located to provide proximity to each patient. Large storage spaces allow multiple pieces of equipment to be kept on site. A dedicated clean-supply room exceeds the square footage of other ICU equipment rooms.
The existing patient rooms had HVAC airflow capacities consistent with standard med-surgical patients and medical equipment needs. While the existing airflows still would meet existing code-required minimum air-change regulations, ICU spaces present possible large amounts of additional medical equipment needed. That equipment transfers large heat loads to the space.
Taking this into account the existing HVAC capacities were undersized to meet the new space loads. Coupled with the fact that the fifth floor is in the tower, the prospect of routing new dedicated mechanical services to the renovation area was not ideal. Space for new mechanical equipment also was limited, and existing mechanical rooms have been filled up over the years. A thorough investigation of existing above-ceiling conditions produced a possible route from the current elevator lobby where a new supply duct could be enlarged to bring more air to the renovation space.
In early design meetings, MHRCH staff expressed the desire to incorporate COVID-19 mitigation measures into the project. TSP's stance during the pandemic has been to provide negative-air-pressure spaces that control the flow of pathogens and keep virus particles contained in a patient room. This and the exhaust remove air from the room and discharge it outdoors. Special exhaust valves allow Monument staff to automatically change the room from negative pressurization to neutral pressure when a non-COVID patient occupies the room, saving energy.
TSP worked with facilities staff to carve out a small mechanical room on the fifth floor for new equipment to achieve this negative pressurization system. Locating the equipment on that floor means limiting equipment shutdowns and invasive construction elsewhere in the hospital. The new exhaust fan discharges through an existing window opening. TSP architectural staff designed a false panel that infilled the old window while matching existing hospital aesthetics.
Each room has its own dedicated patient lift, which is proven to increase staff safety and prevent injuries as patients are moved in and out of bed.
Bidding of this project took place in two stages so demolition of the existing interior could begin without delay.
Project Accountability Team