Monument Health Sturgis Hospital Emergency Department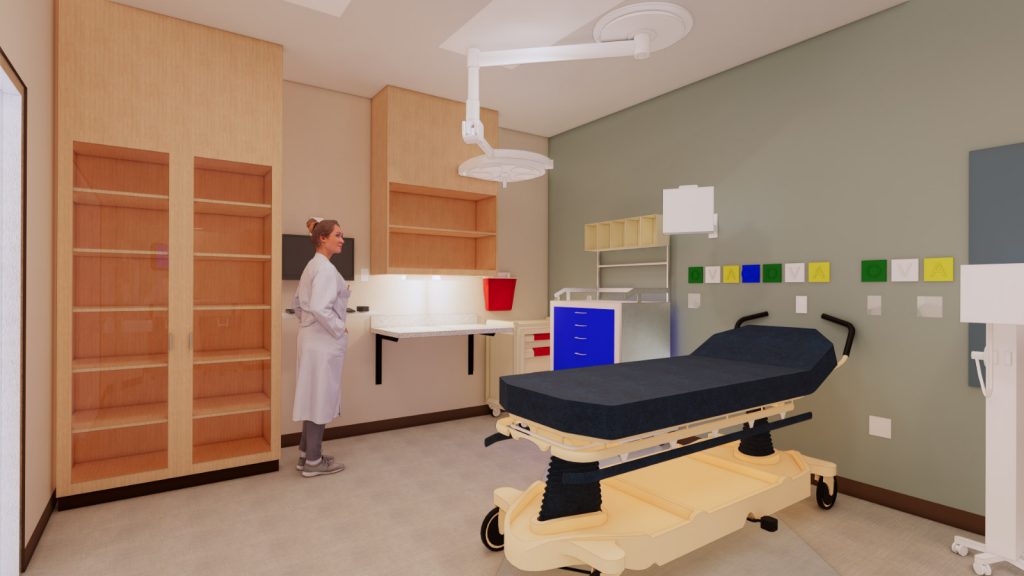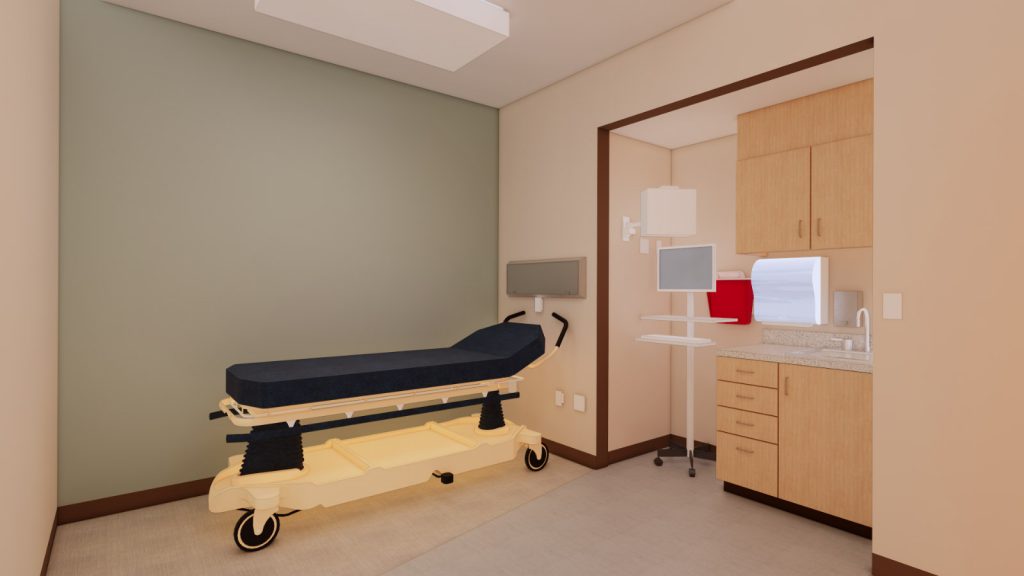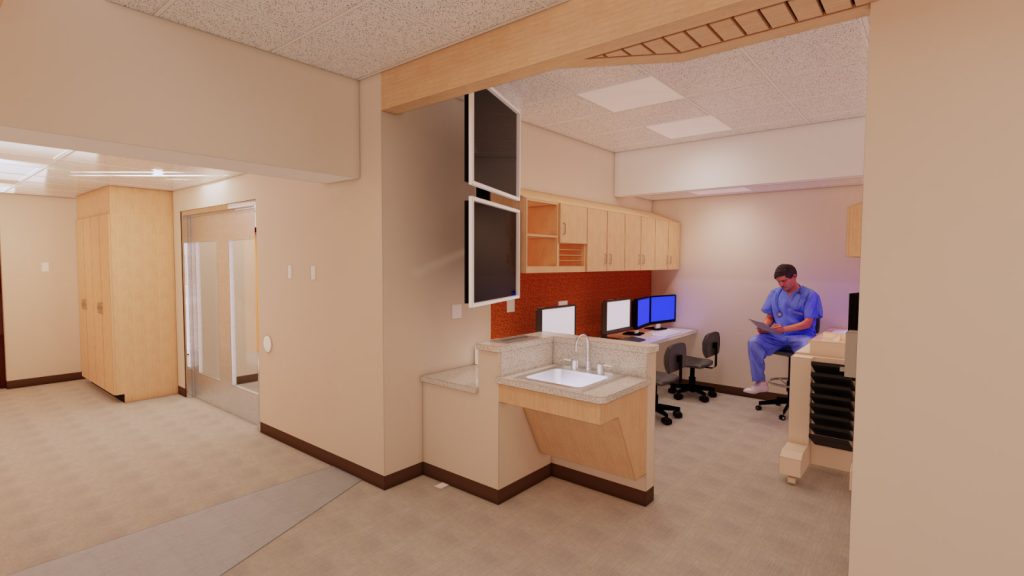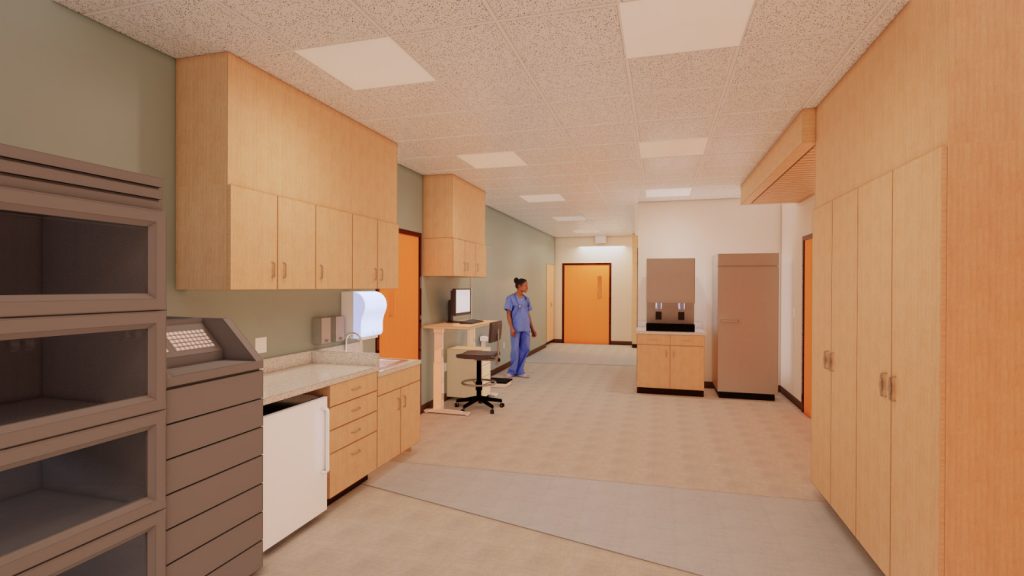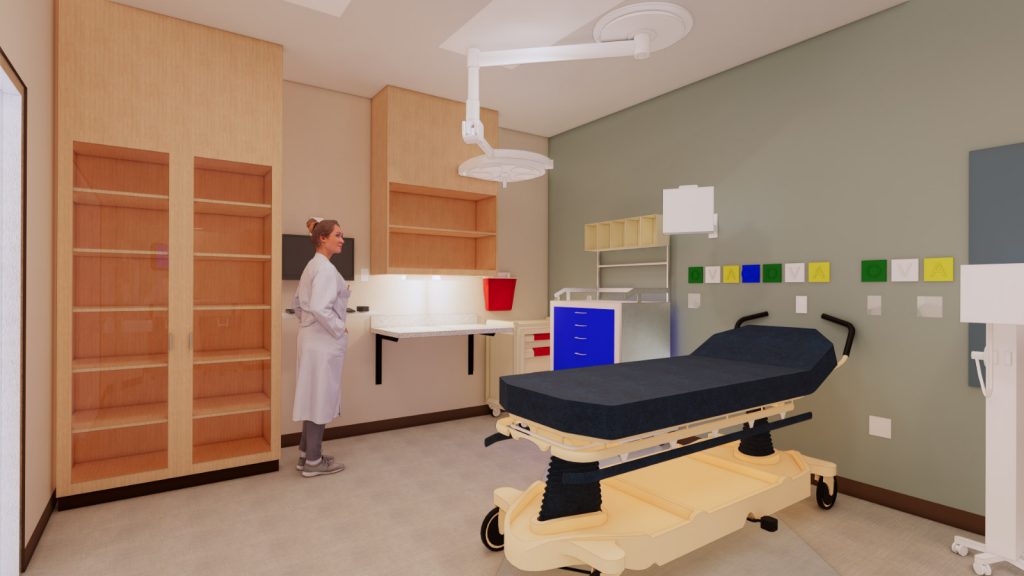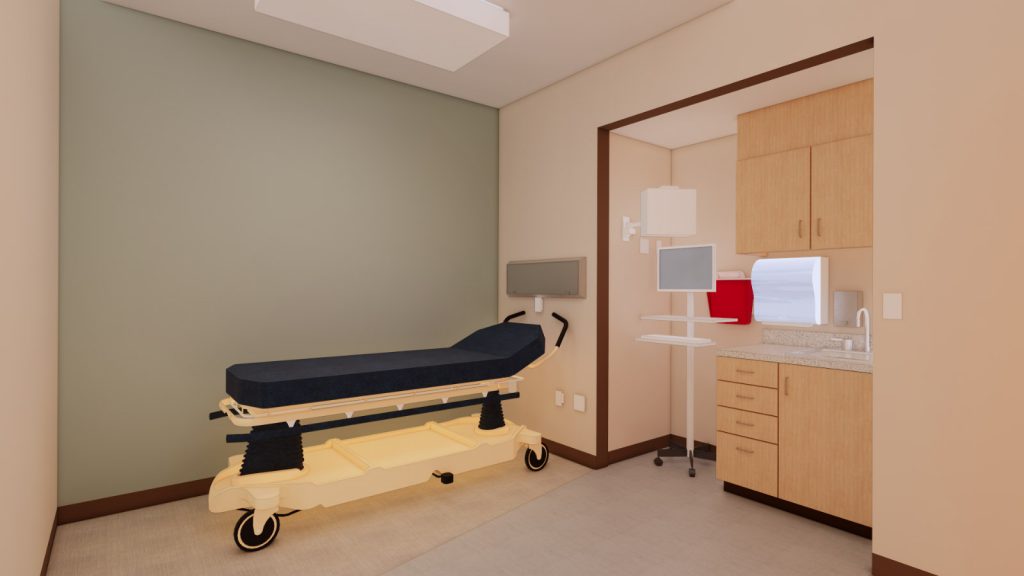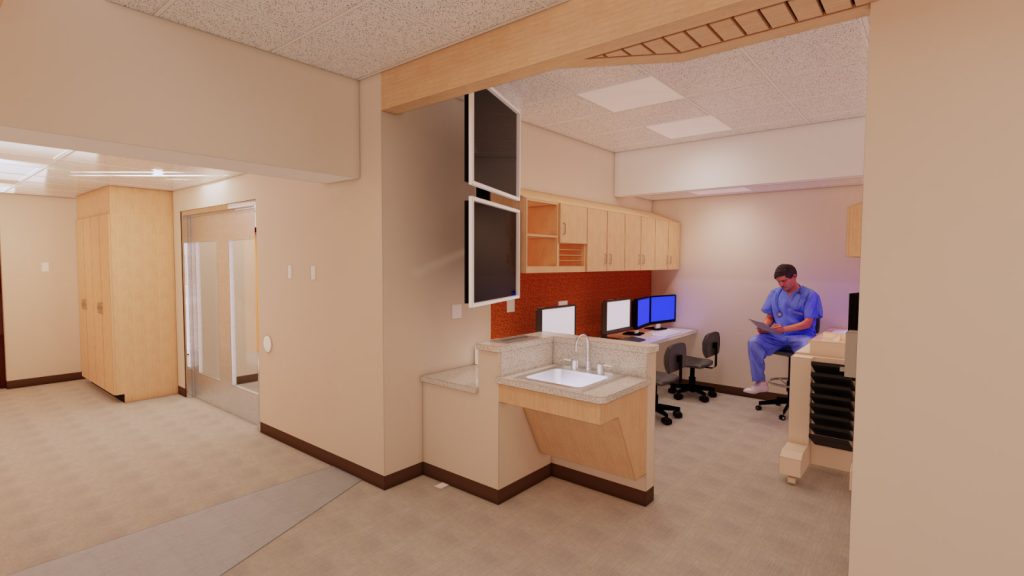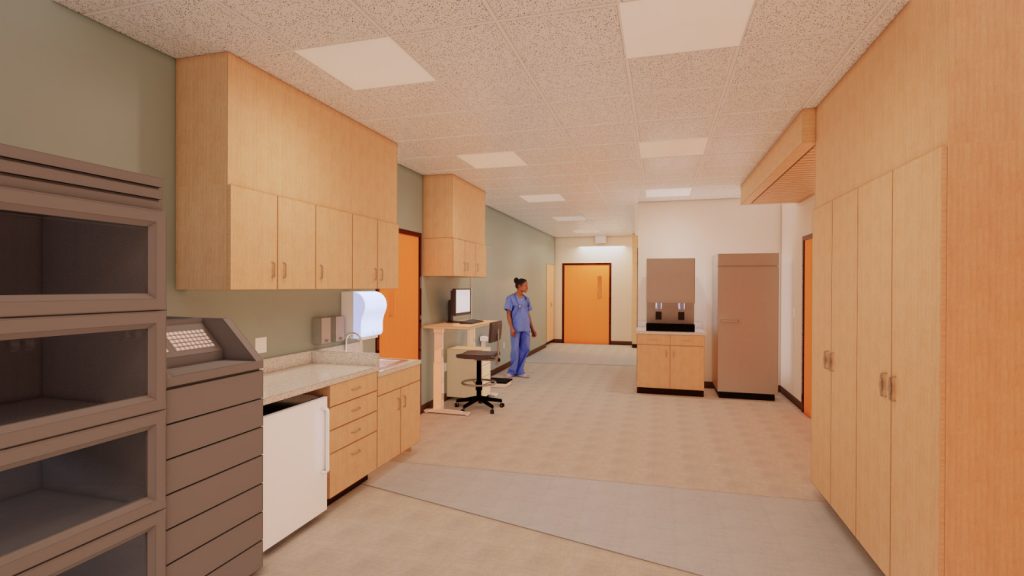 LOCATION:
Sturgis, SD
DETAILS:
Patient care will remain a priority as construction work takes place in the Monument Health Sturgis Hospital Emergency Department. This is a 2,247 sf three-phase renovation.
SERVICES:
Architecture
Construction Administration Services
Cost Estimating, Schematic
Electrical Engineering
Interior Design
Mechanical Engineering

Later this year, the Monument Health Sturgis Hospital Emergency Department will offer more privacy for patients and a more efficient workspace for physicians and other caregivers. And while the work goes on, careful phasing by designer TSP will ensure there is no lapse in care or offerings.
The current Emergency Department's privacy is limited since curtains separate some of the patient-treatment areas. At the project's conclusion, walls will separate each of those spaces. Not only does that enhance privacy but also contributes to greater infection control. The 2,247 sf three-phase renovation will expand from two exam rooms and two open-bay rooms to four exam rooms. The trauma room will offer more storage in glass-doored cabinets for materials and supplies.  The February 2018 opening of the adjoining Sturgis Medical Clinic has already eased some of the crowding in the Emergency Department. A Secure Treatment Room will be used for crisis intervention and other behavioral-health treatment needs. A more centralized nurse station near the unit's entrance will provide additional security and observation.
A wider work core will permit easier movement of patients, staff, and materials throughout the suite.
The busy Emergency Department now sees about 4,000 patient visits annually. The construction has been divided into four phases that will permit all services to be continued.
Work is expected to conclude in late spring or early summer.
Project Accountability Team