Rapid City City Hall Interior Renovation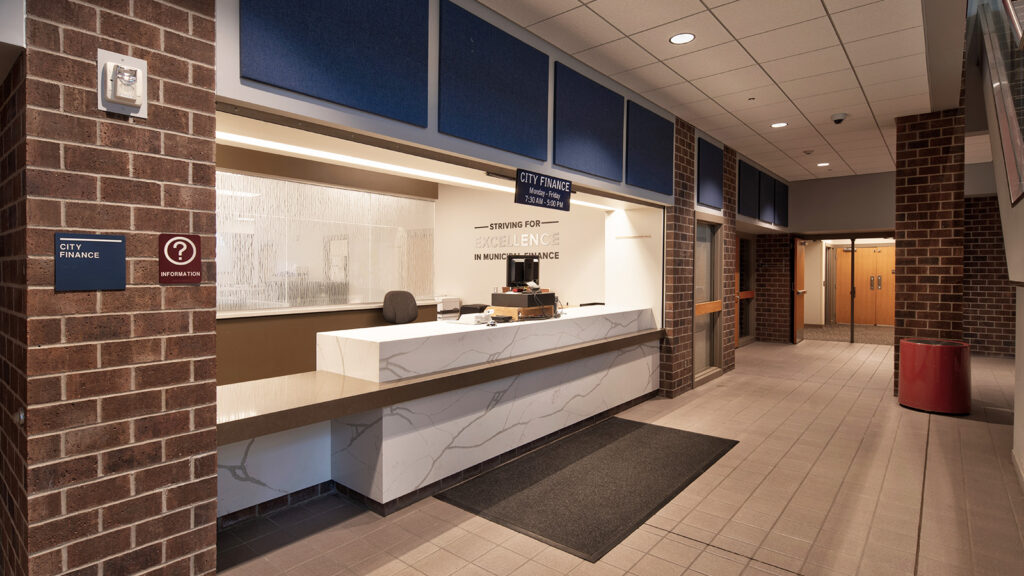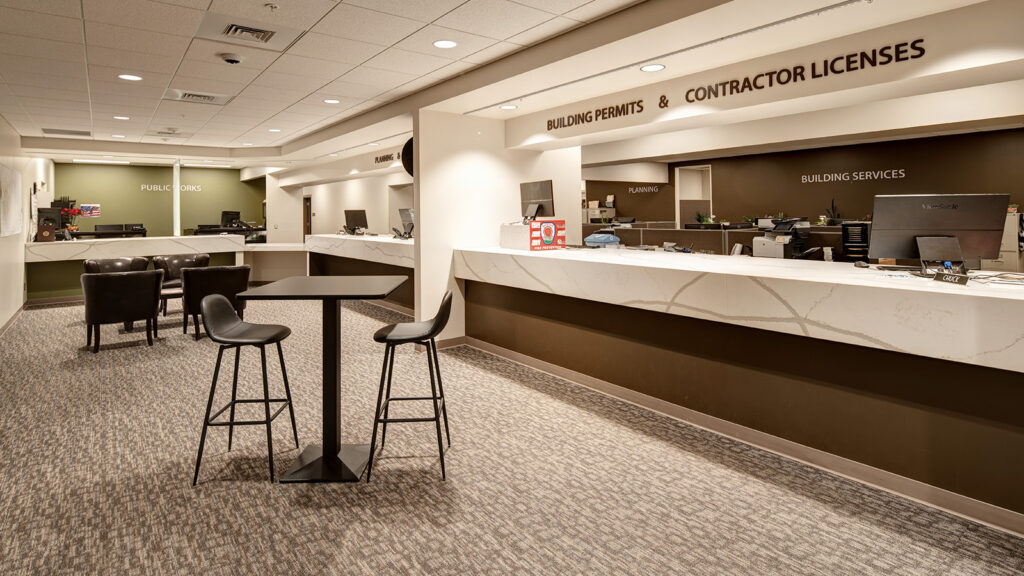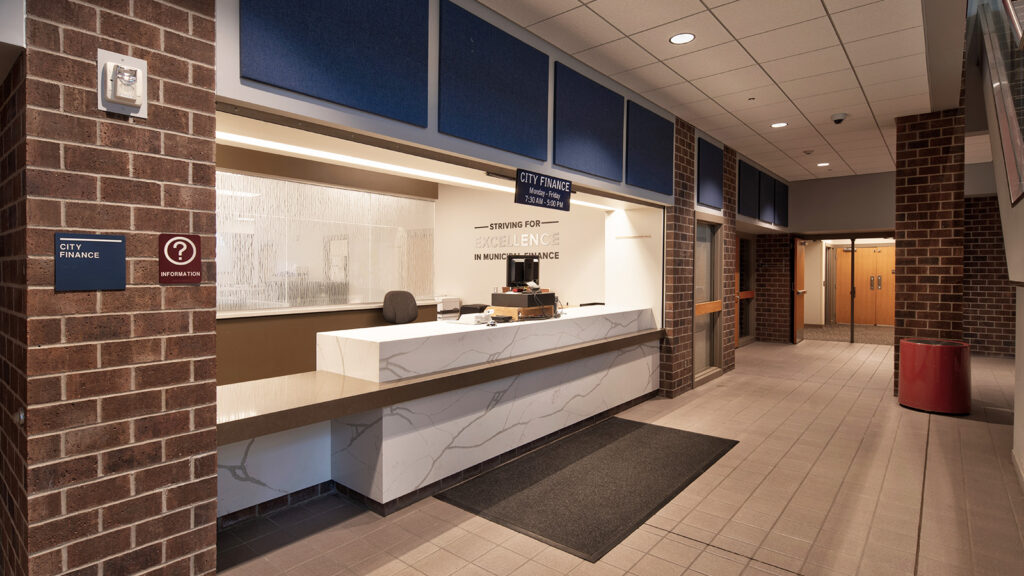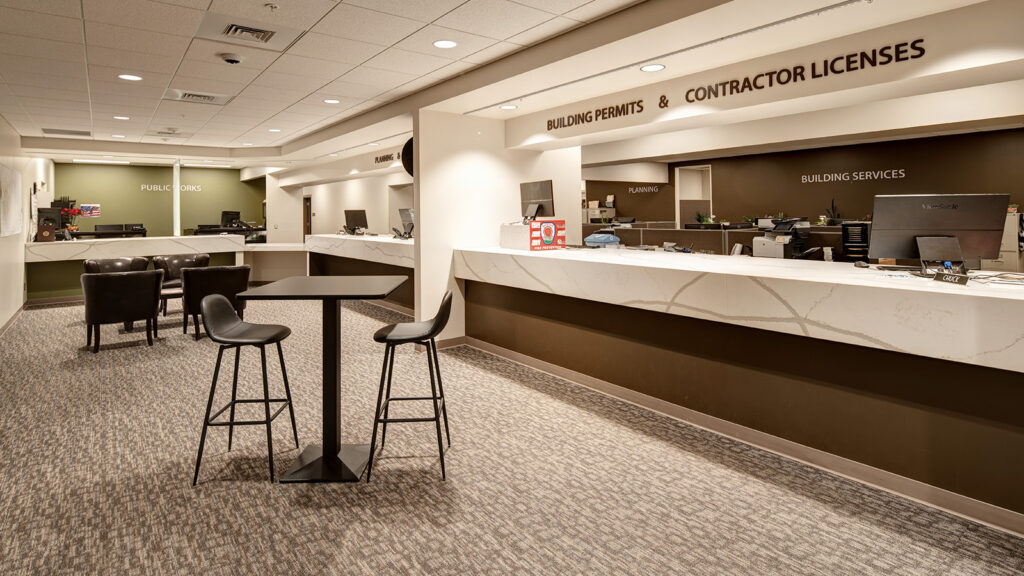 LOCATION:
Rapid City, SD
DETAILS:
Substantial interior renovation of a building TSP originally designed in the late 1980s
SERVICES:
Architecture
Construction Administration Services
Electrical Engineering
FF & E
Interior Design
Mechanical Engineering
Planning
Programming
Sustainable Design

The second phase of a remodeling project for the Rapid City City Hall will include new lobby finishes that when completed will memorialize those who died in the 1972 flooding in that city and honor their surviving families. TSP plans to depict the importance of remembering the tragedy using flooring, lighting, and art.
The lobby's tile floor needs replacement since several tiles have been broken and damaged due to settling issues. A mud jack will be used to level the lobby, and some of the windows will be replaced.
Phase 2 also includes the removal of a large curtain in the City Council's meeting room. A new backdrop will be created to better display televised meetings.
This is the latest step in TSP's long history with t his building. TSP designed the existing 1980s building that housed administrative offices for both the City of Rapid City and Rapid City Area Schools. In 2015, we began a space-programming study to reimagine how the entire structure could best be used to serve as City Hall. Adjacencies and the customer-service experience emerged as key priorities. The multiphase project kept most operations in their familiar locations but improved flow throughout the building with thoughtful touches. The work touched nearly every room, with changes ranging from finish and furniture updates to removing or adding interior walls. The third floor underwent a major transformation. Previously occupied by the school district, it now brings together the mayor's office, city attorneys, and human resources―all of which had been located on separate levels of the building.
Our team enhanced wayfinding with a unified color scheme and finish selections that help group like spaces together. The existing public/private staging throughout the building was unclear. Visitors often walked right past service counters and into nearby departmental work areas, creating logistical and security concerns. The second-floor waiting area now is framed by casework, with semi-private staff workstations out of sight as residents walk the corridor to access a reception/transaction counter. New, more comfortable seating, lighter paint colors, and brighter lighting greet citizens in the enlarged waiting room.
Our engineers made targeted, budget-conscious updates to the HVAC system, cleaning up ductwork pathways and relocating thermostats to improve comfort and adjust for turned-down minimum occupancy. As City staff grows more fully into the building, future replacements can build on these changes for a more long-range solution. Similarly, we helped minimize the budget by reusing all of the existing electrical distribution, changing only circuiting where needed. We replaced all light fixtures with LED versions and added occupancy-sensing controls. The Council Chambers' lighting system got a complete overhaul, with user-friendly controls for quick changes during presentations and public meetings.
Our phased plan included a temporary customer-service desk to ensure uninterrupted access to Public Works and Community Development departments while the build continued during Summer 2020. Because many City employees were able to work from home during the COVID-19 pandemic, construction timing was not delayed. Our architects and engineers coordinated closely with the construction partner to move in-office groups in a strategic way that kept functional teams together across the series of intervals. Phase 1 has been completed.
Project Accountability Team