Raven Industries Engineered Films Addition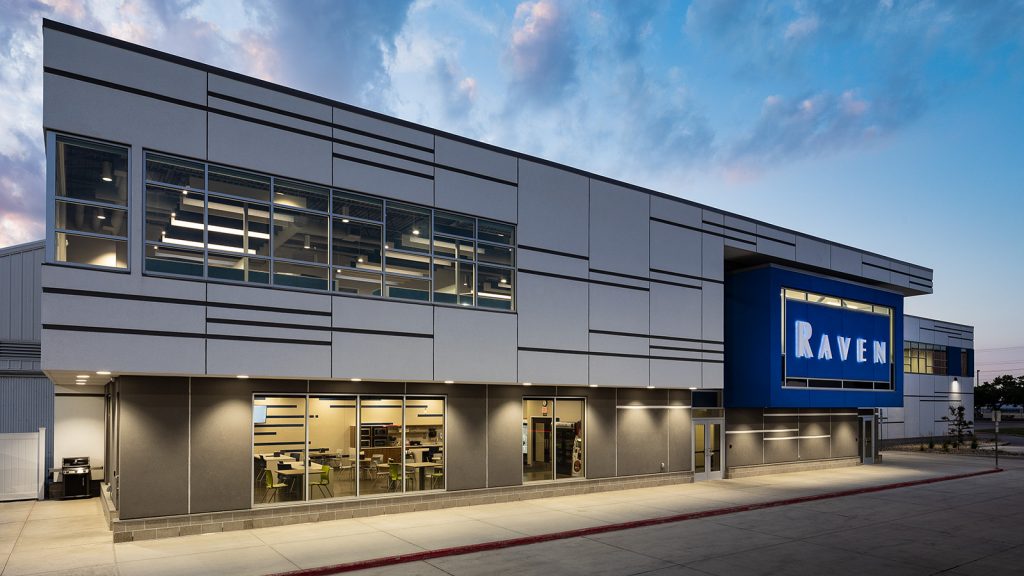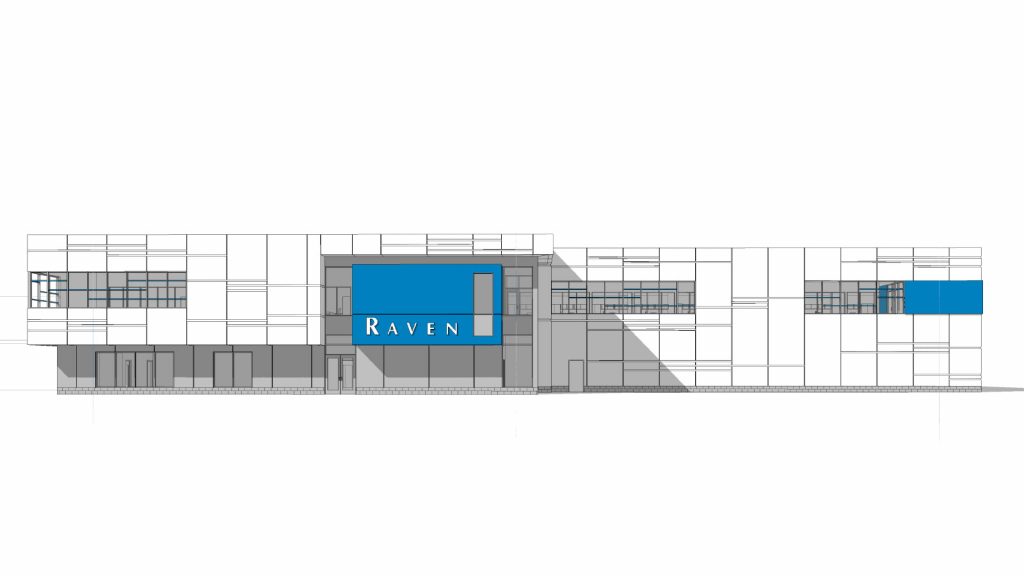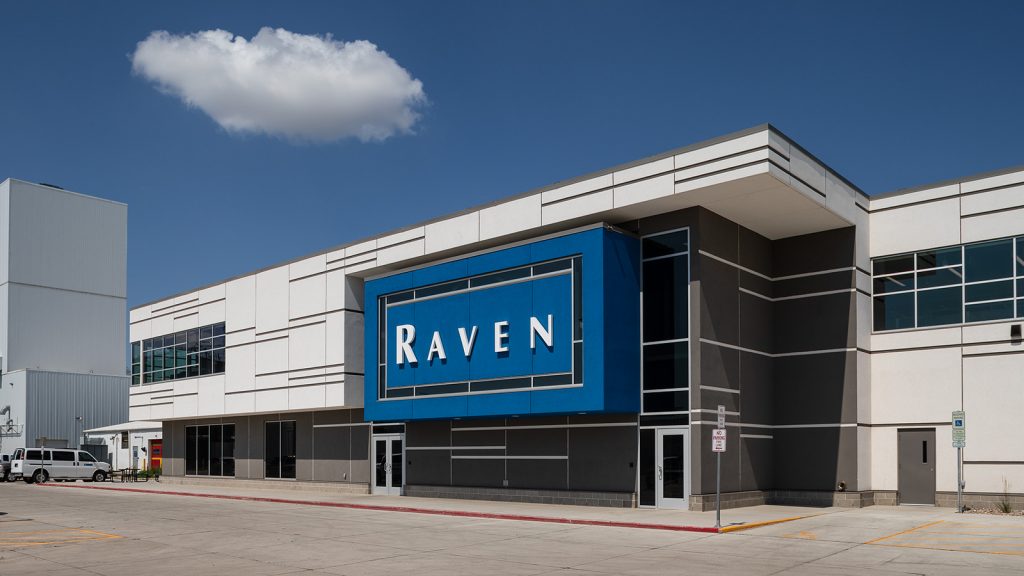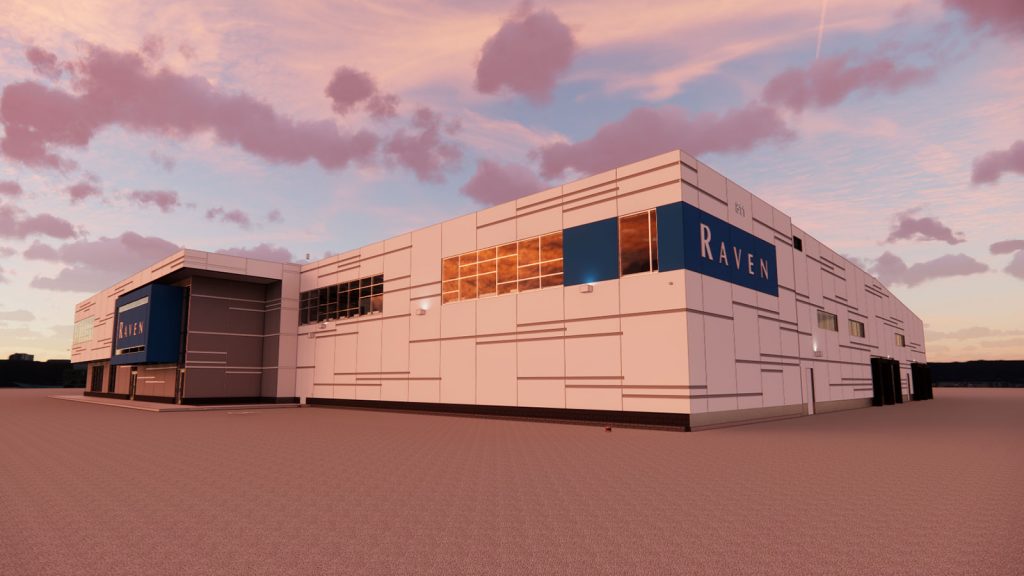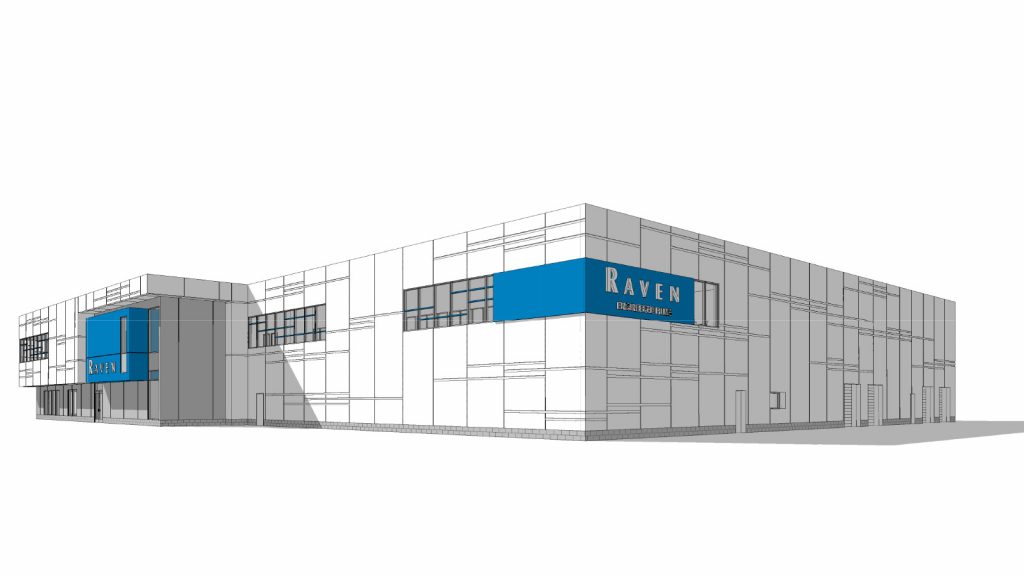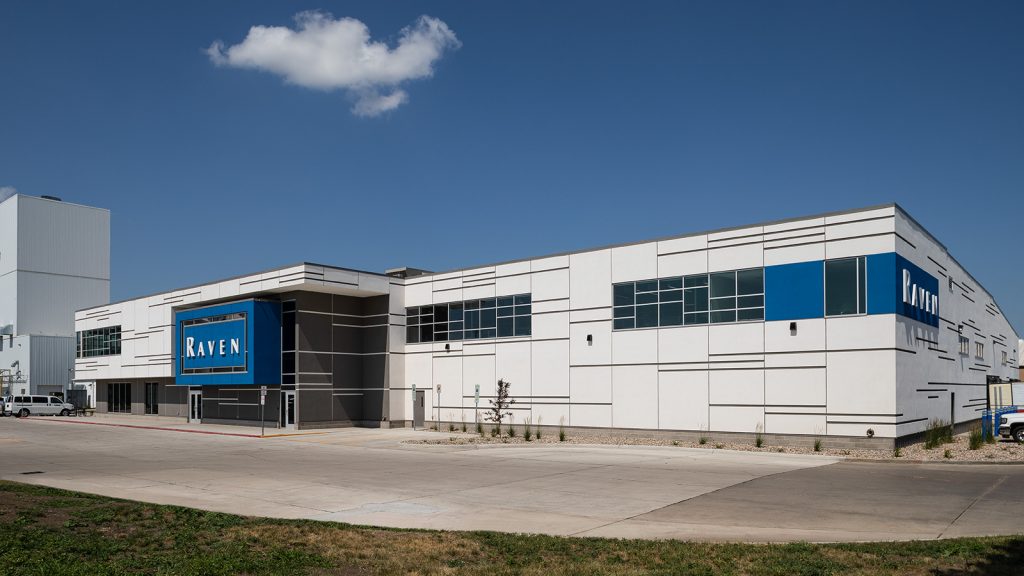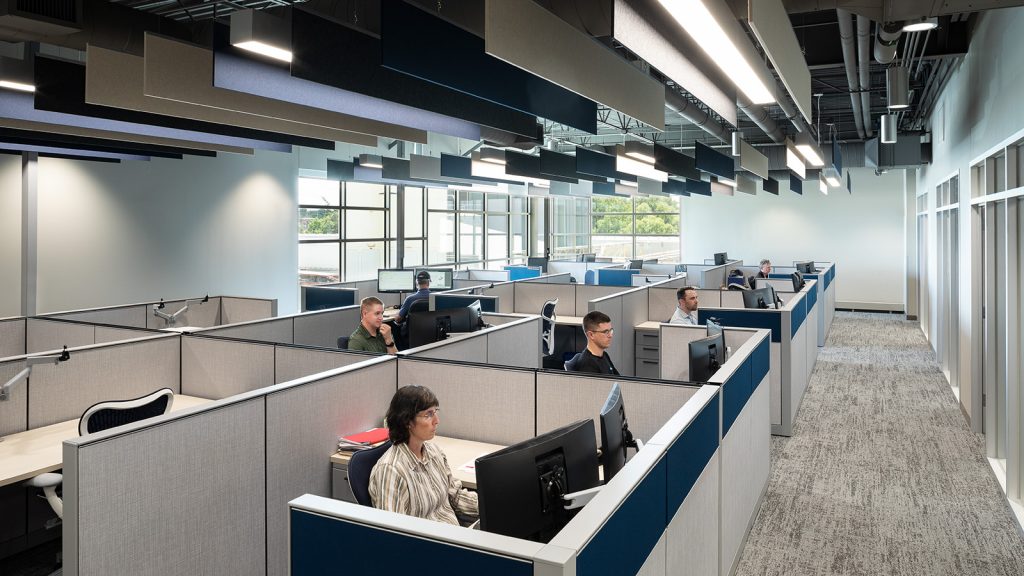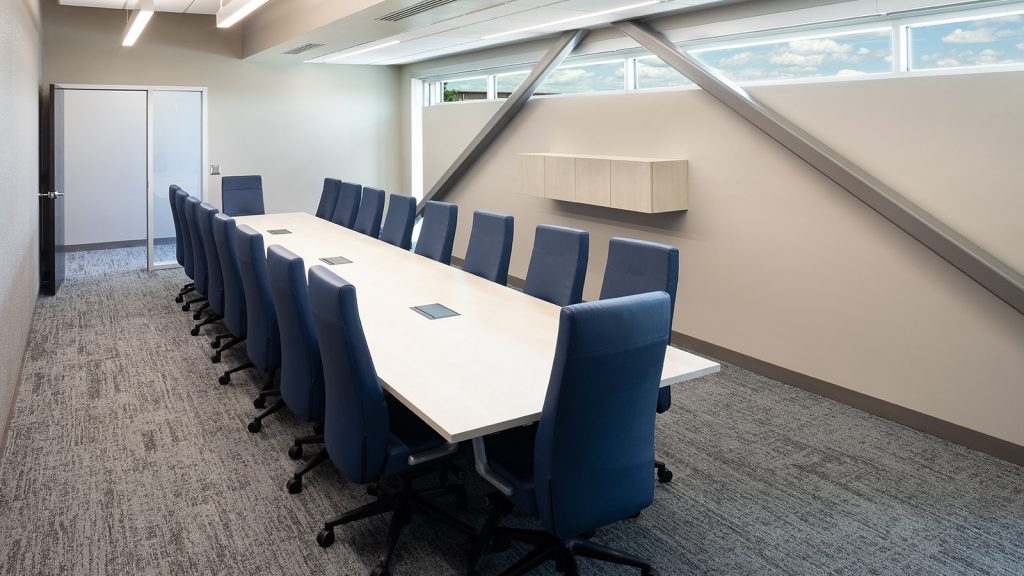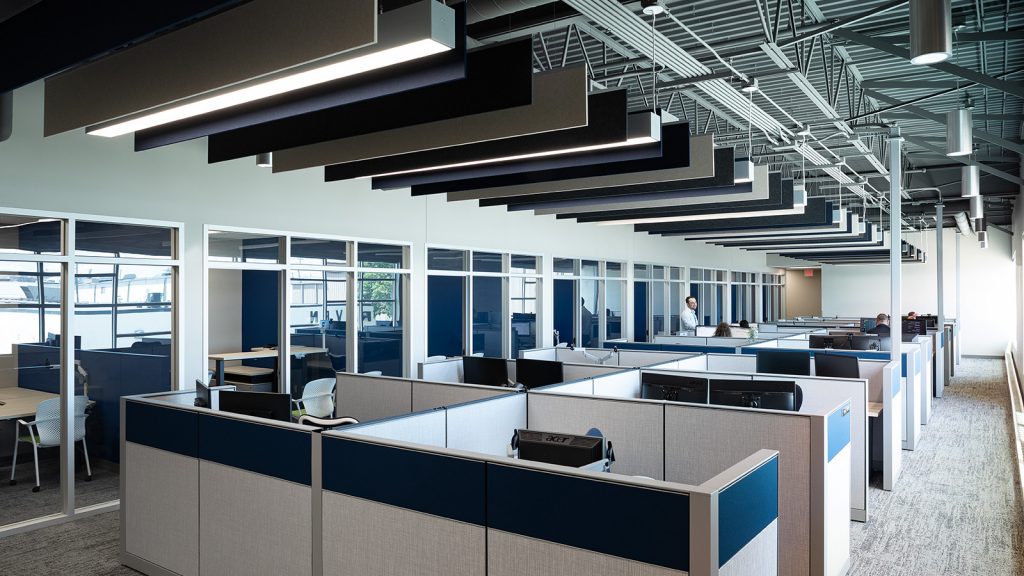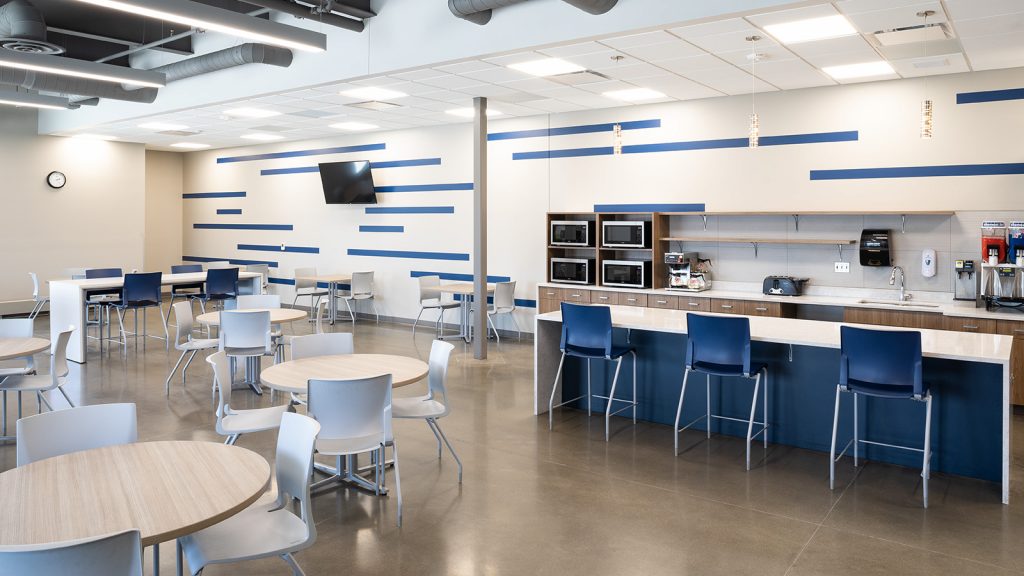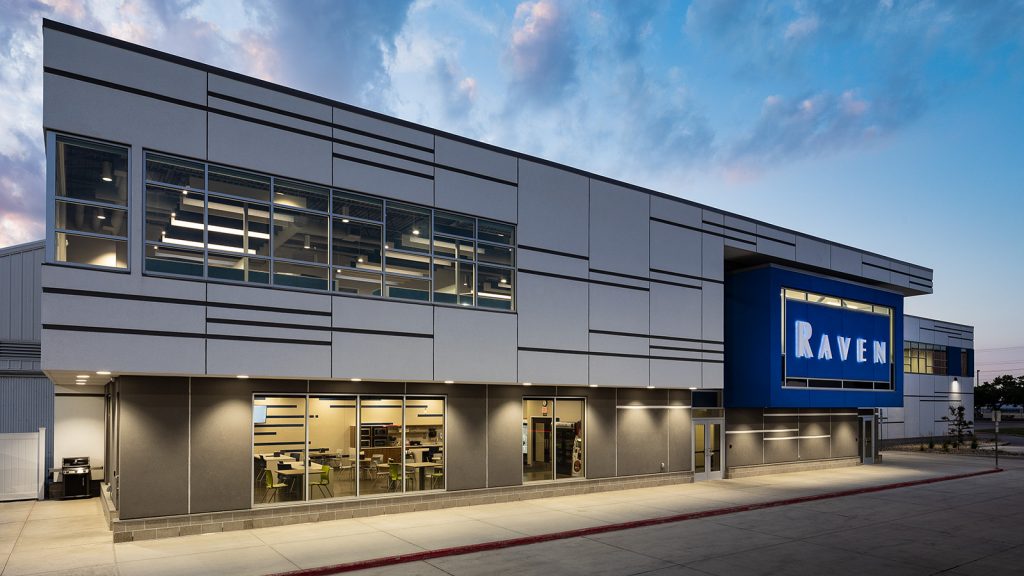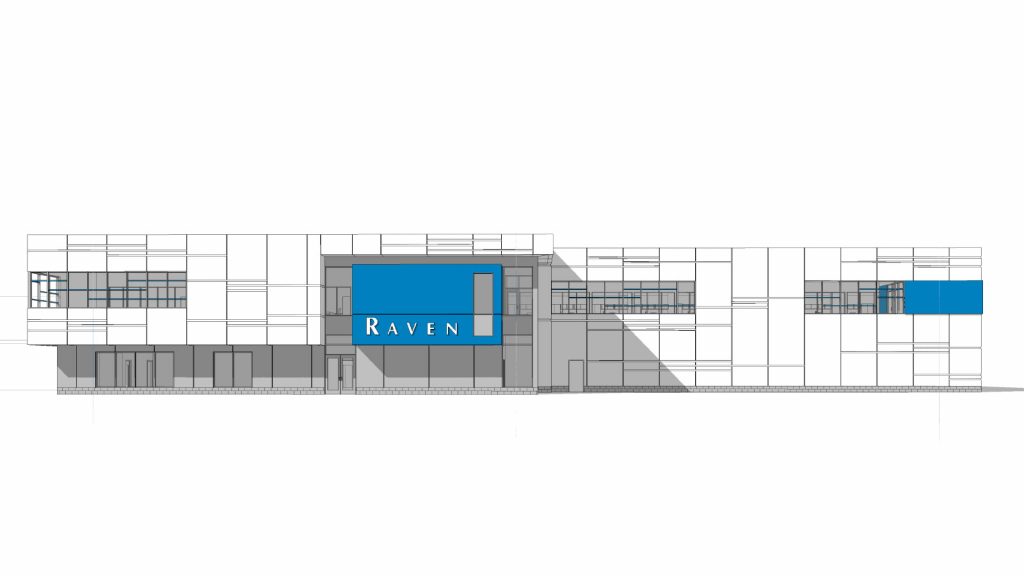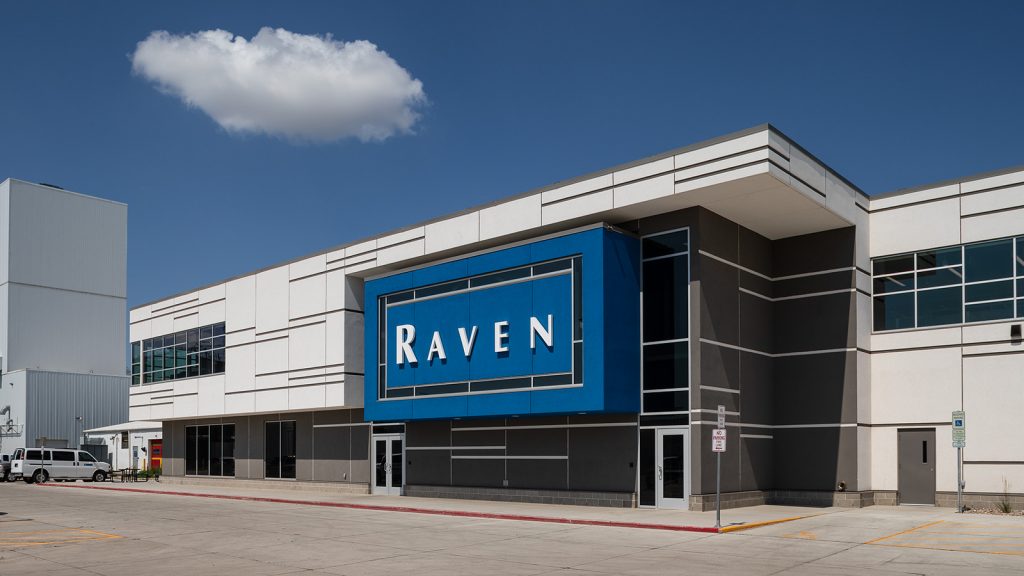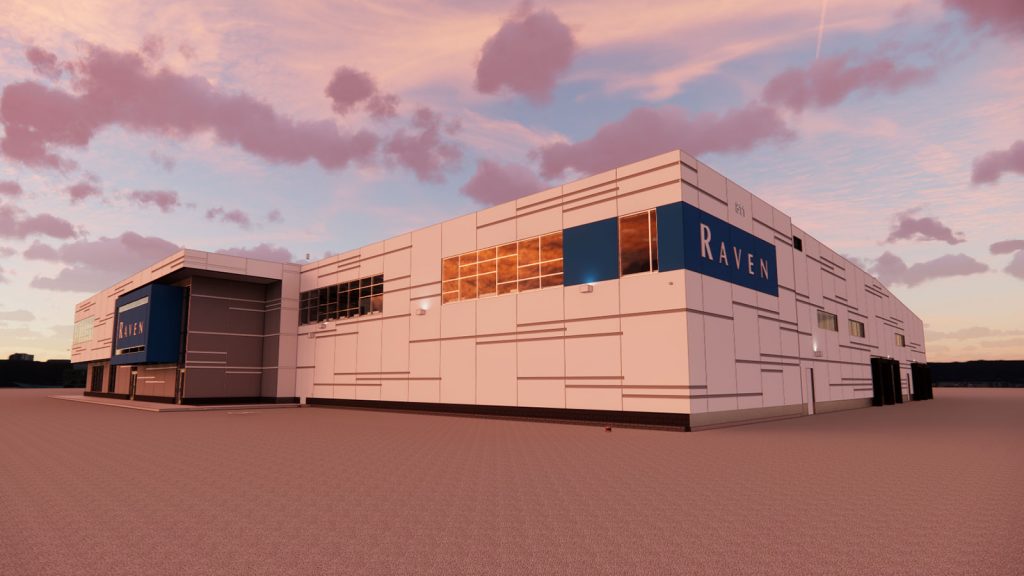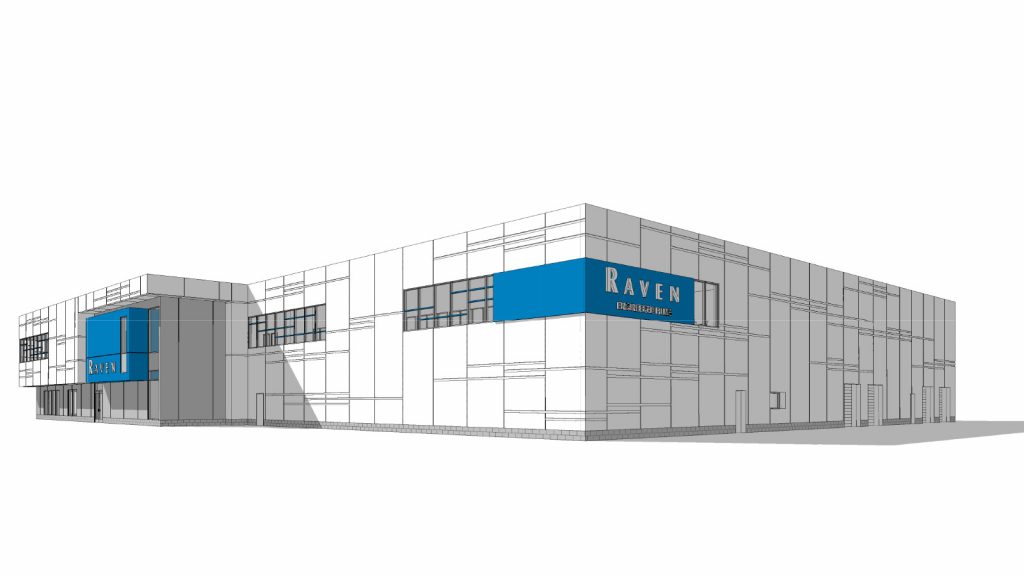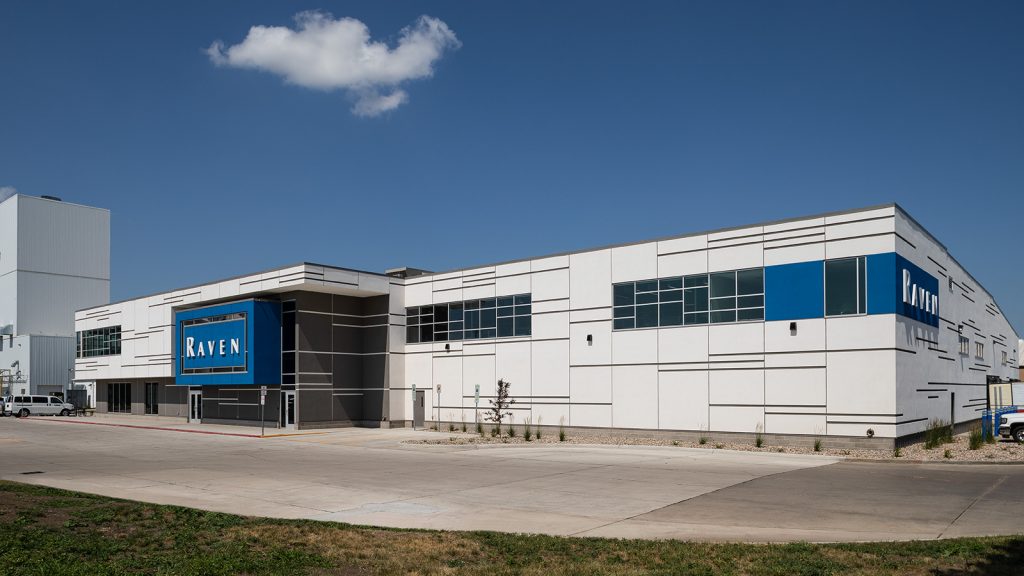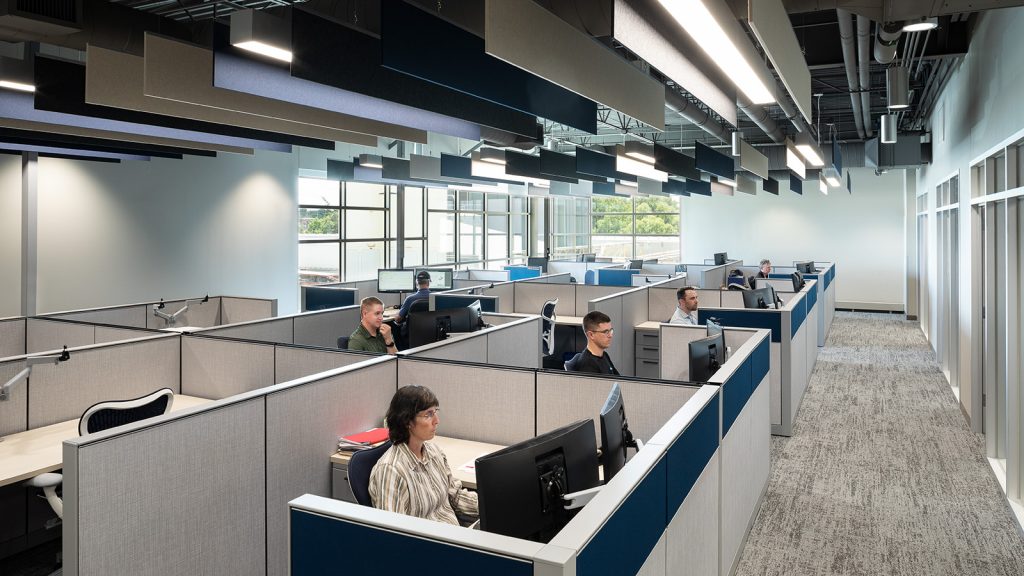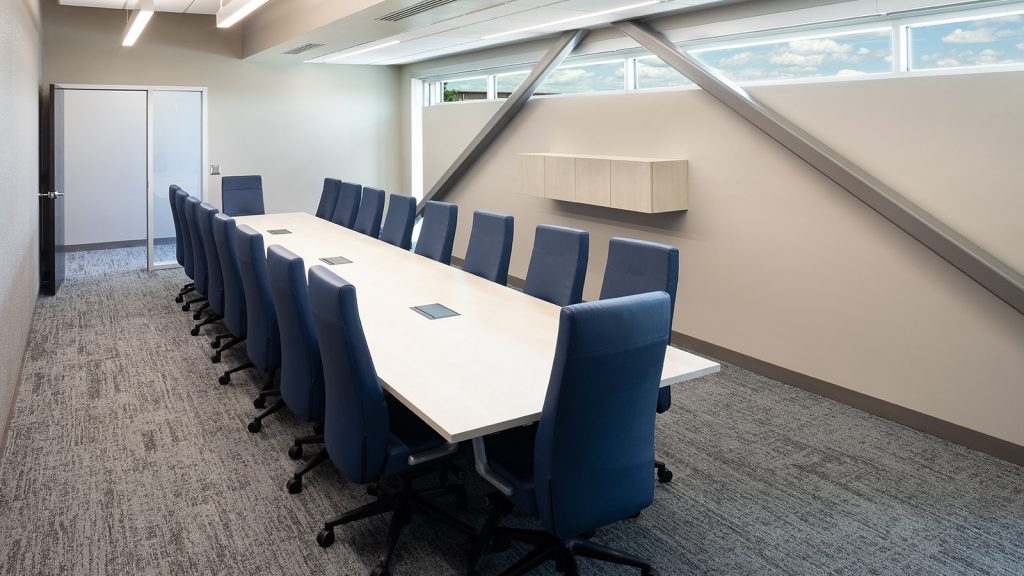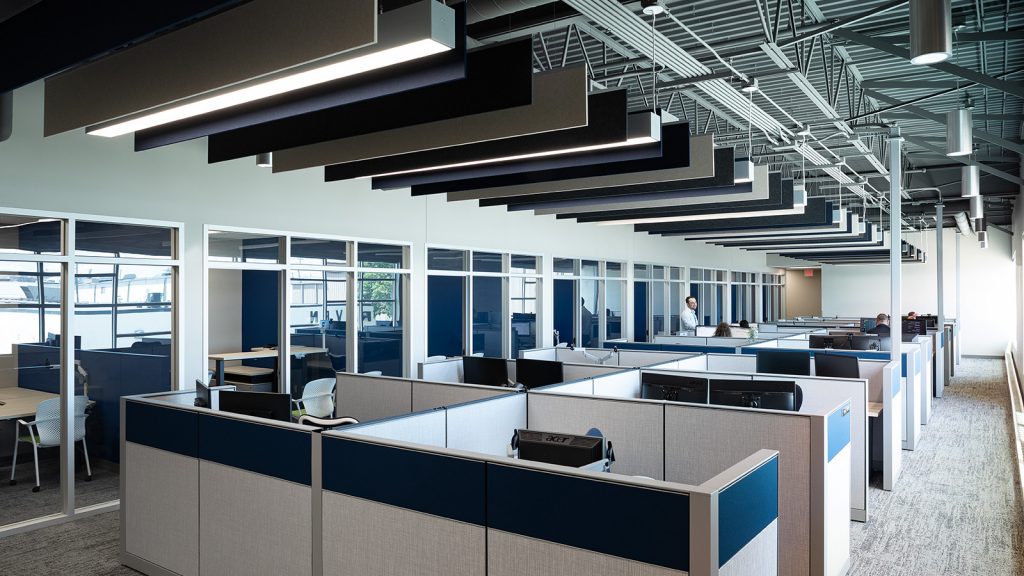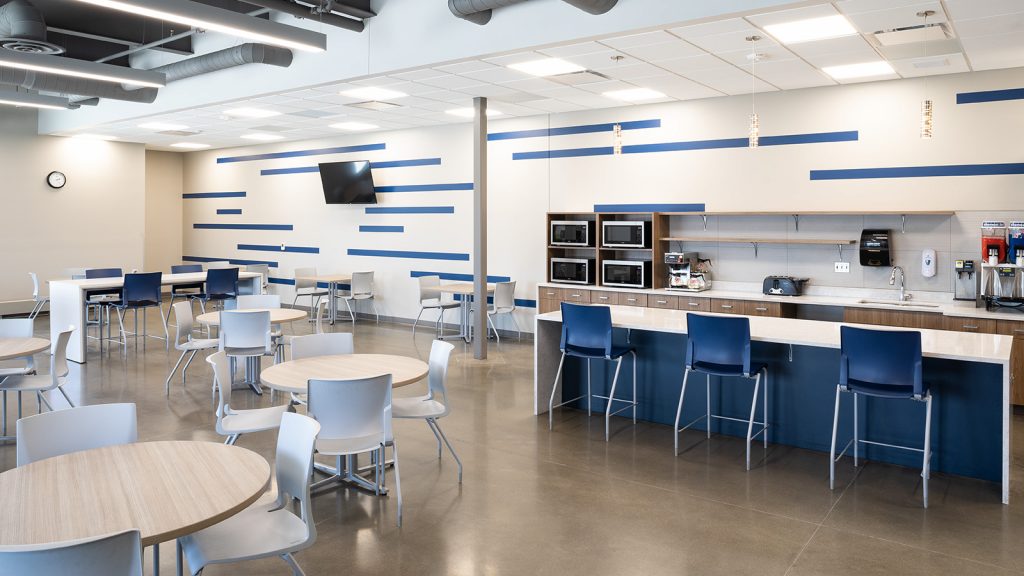 LOCATION:
Sioux Falls, SD
DETAILS:
Two-story, 16,000 sf administrative/office addition for a nationwide leader in industrial manufacturing
SERVICES:
Architecture
Construction Administration Services
Cost Estimating, Schematic
Electrical Engineering
Interior Design
Mechanical Engineering
Programming
Structural Engineering

Raven leaders initially planned a small break room addition to the 1950s metal building that houses the Engineered Films division in Sioux Falls. It's one of Raven's largest divisions—developing and manufacturing multi-ply materials for use as custom packaging, barrier film and sheeting, high-strength construction films, and puncture-resistant geomembrane liners. During the coronavirus pandemic, the production line shifted gears to design and create custom medical gowns as PPE for local hospital workers.
Over the years, Raven had increased the building's footprint with several other expansions. This time, employee input made it clear that a broader range of spaces was needed in the addition, whose 16,000 sf is split evenly across two levels.
The first floor includes extra warehouse space along with an array of employee-centered functions: a large break room, restrooms and lockers for workers, a clinic, and personal-health rooms. On the second floor, team members will gain a mix of private and open offices plus conference rooms for collaborative projects.
To reflect the new scope and highlight Engineered Films' importance to the company, executives wanted a "wow" first impression and true visitor entry from Algonquin Street. Our team prepared concept designs to transform a nondescript, metal manufacturing building into something extraordinary. The client also wanted to bring as much daylight as possible through interior spaces so employees in the nearly windowless manufacturing space would have a welcoming place to enjoy their breaks.
Current facility constraints and site limitations drove the need for a two-level solution: The warehouse, on first level, requires plenty of headroom, and land use must align with street access as well as gas service coming into the building. It simply made sense to stack offices and gathering spaces on a second level. The two-story addition will be taller than the existing roofline, providing a focal point against the "blank canvas" of the long, rectangular structure.
We incorporated the company's color and logo to emphasize the entrance. Then, we took inspiration from some of Raven's own products. Within the building, as many as nine layers of film are compressed to manufacture the tensile sheets. Linear exterior patterns will represent these striations as they meld into a single, strong film. The design also will cover part of the existing façade, using new materials to blend the addition and the original structure.
TSP's in-house cost estimator put an early budget to the Owner's concept sketches, giving Raven's decision-makers a realistic picture of the resources needed. Our team made sure to balance the size and number of windows with the budget to achieve an attractive façade while still being energy- and cost-conscious.
Project Accountability Team