South Dakota State University Foundation Alumni Center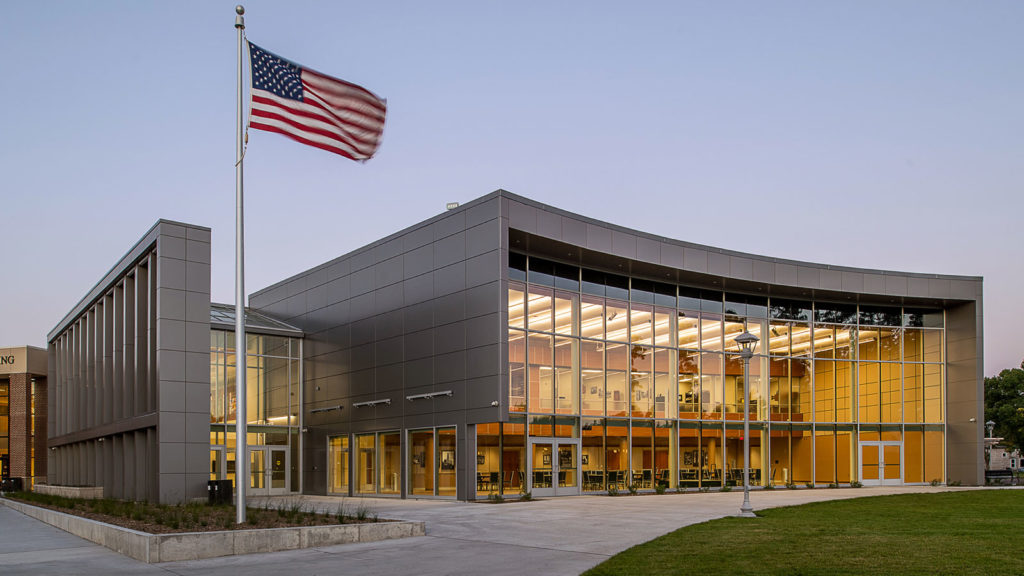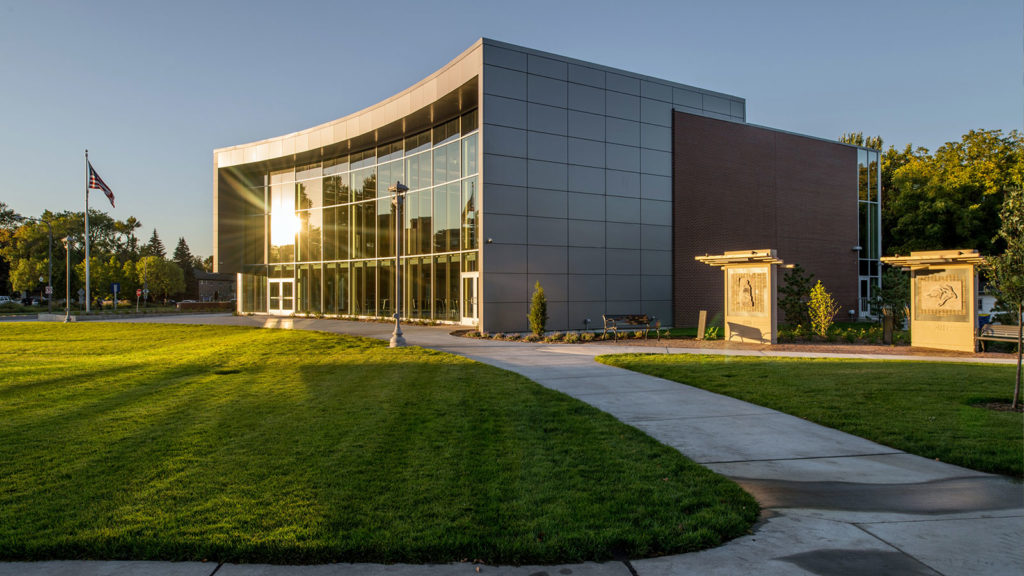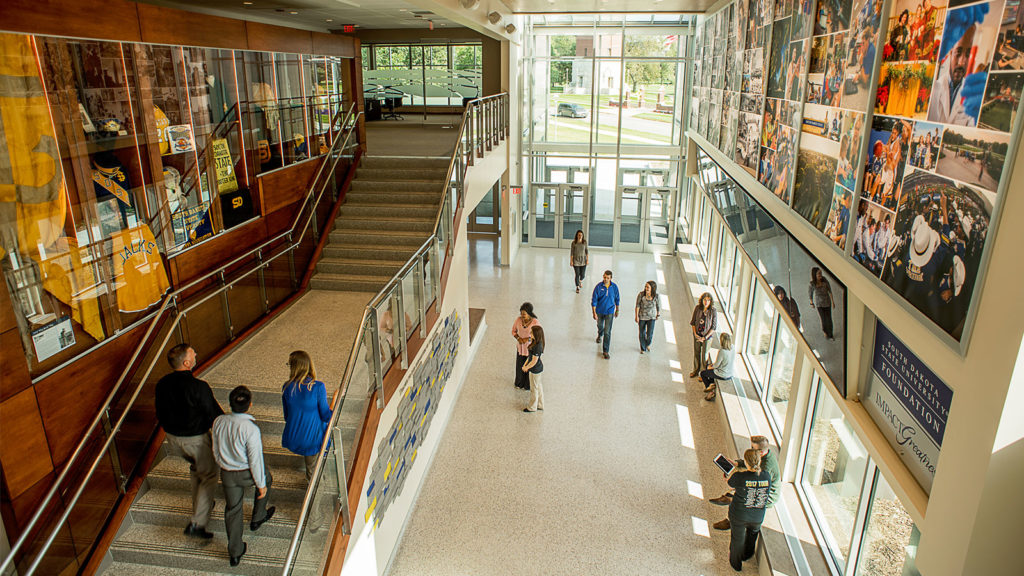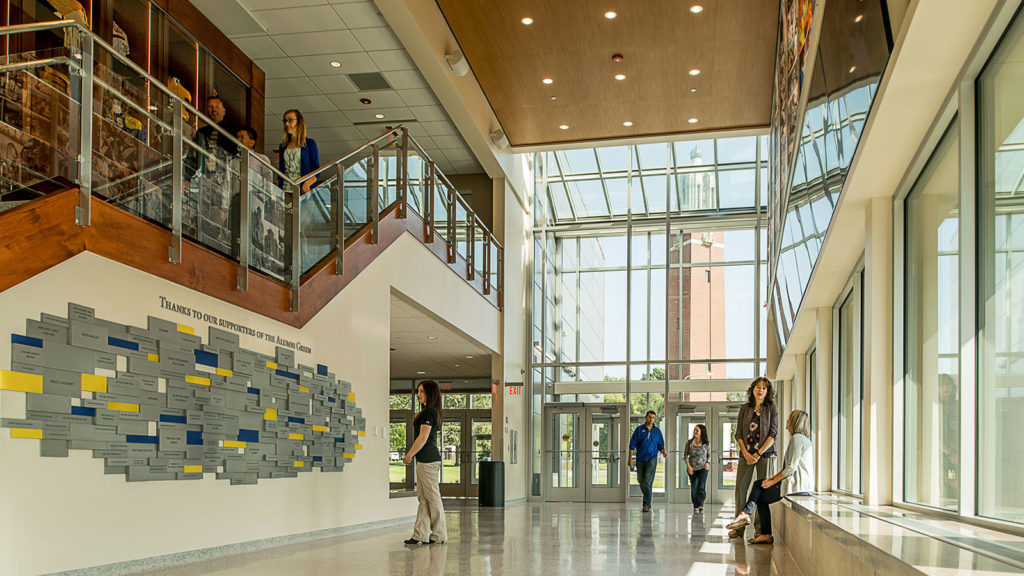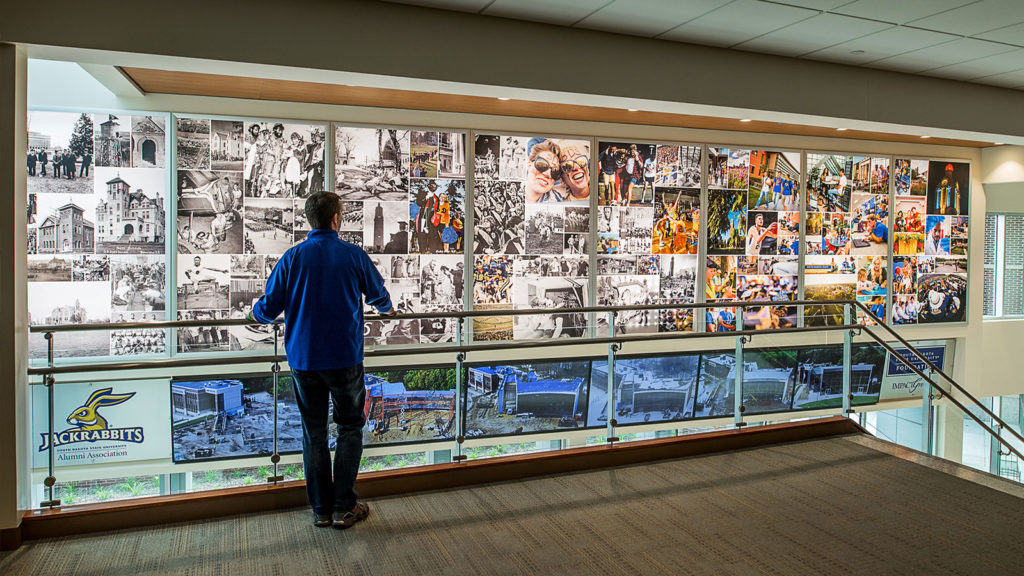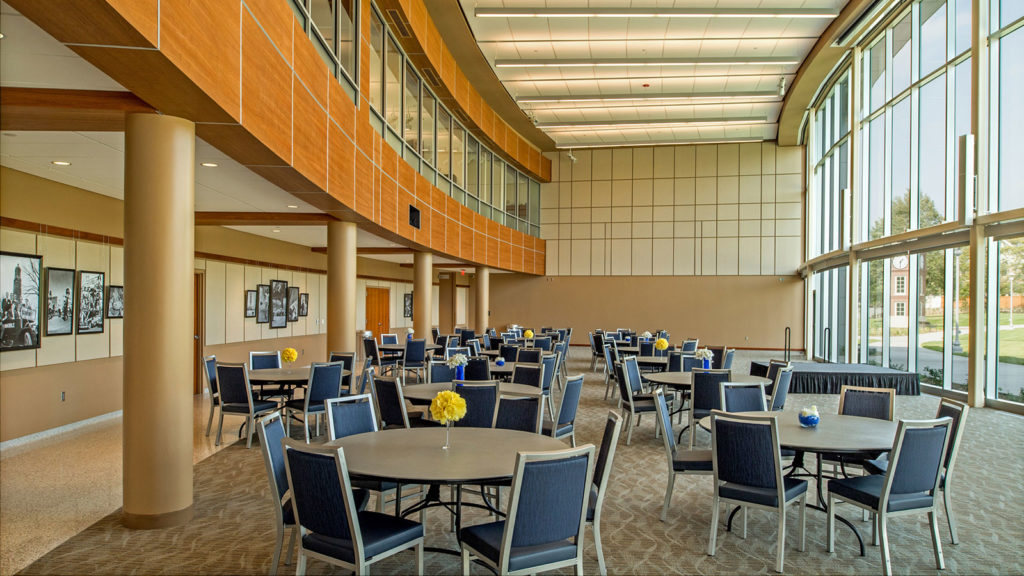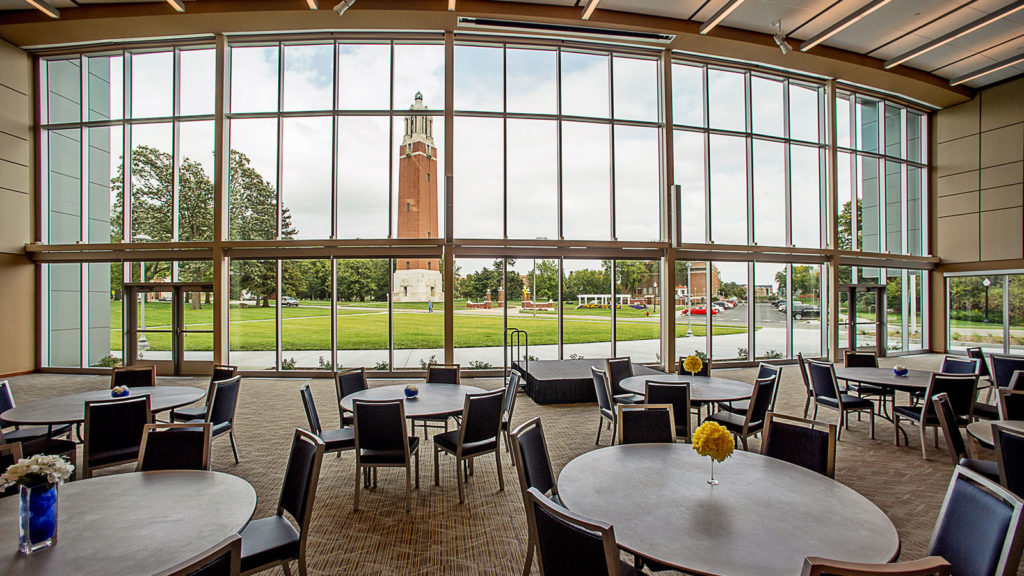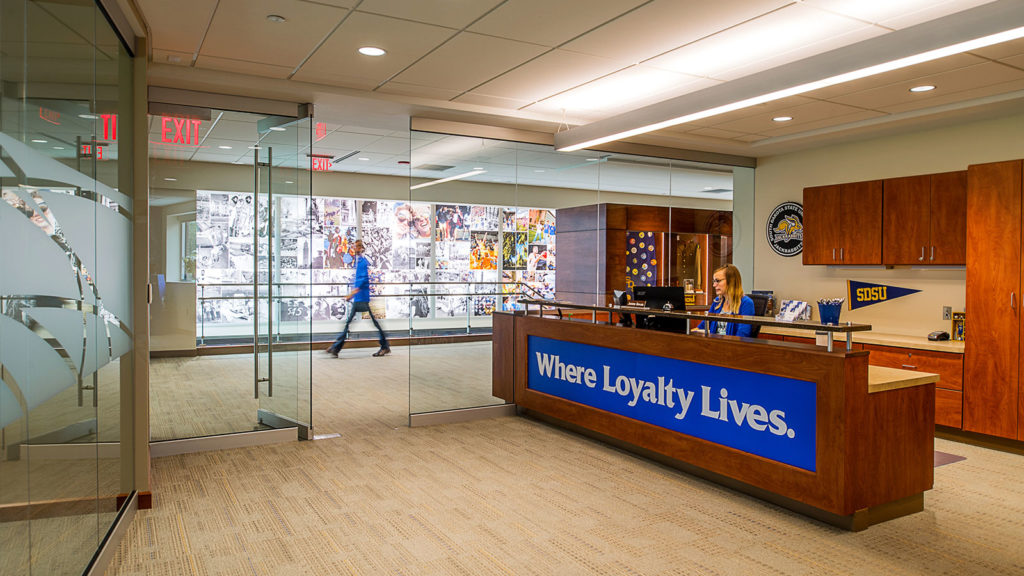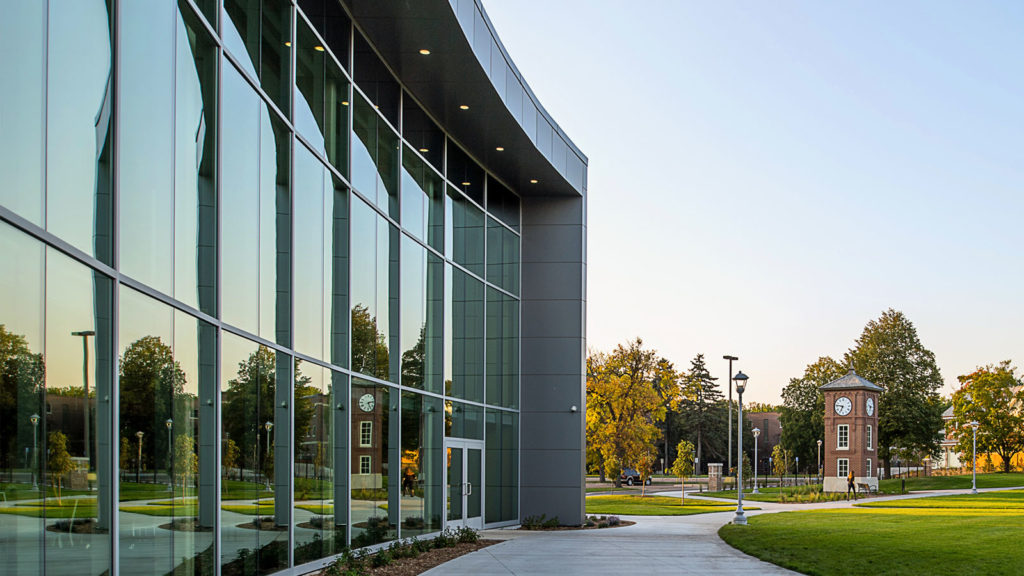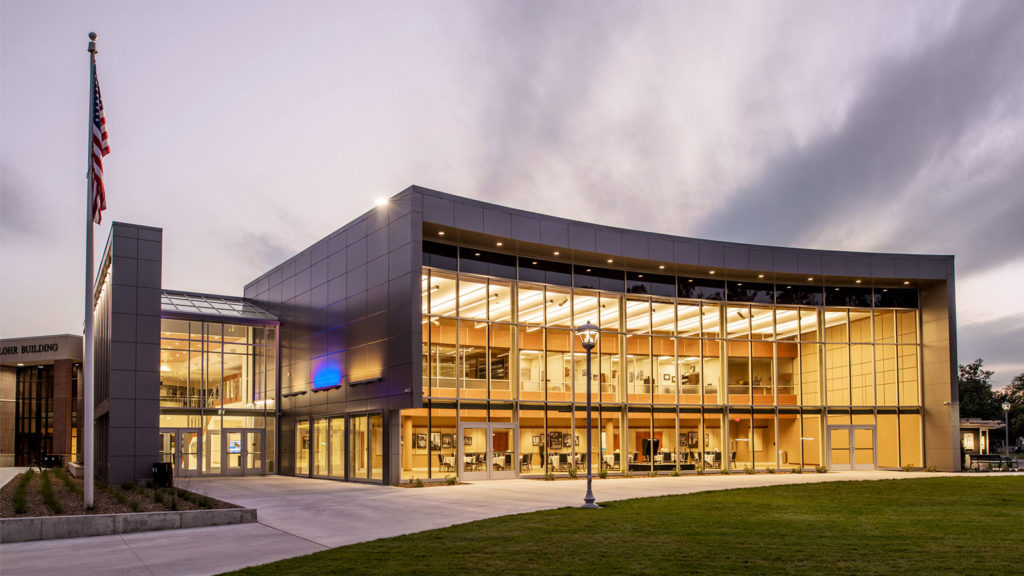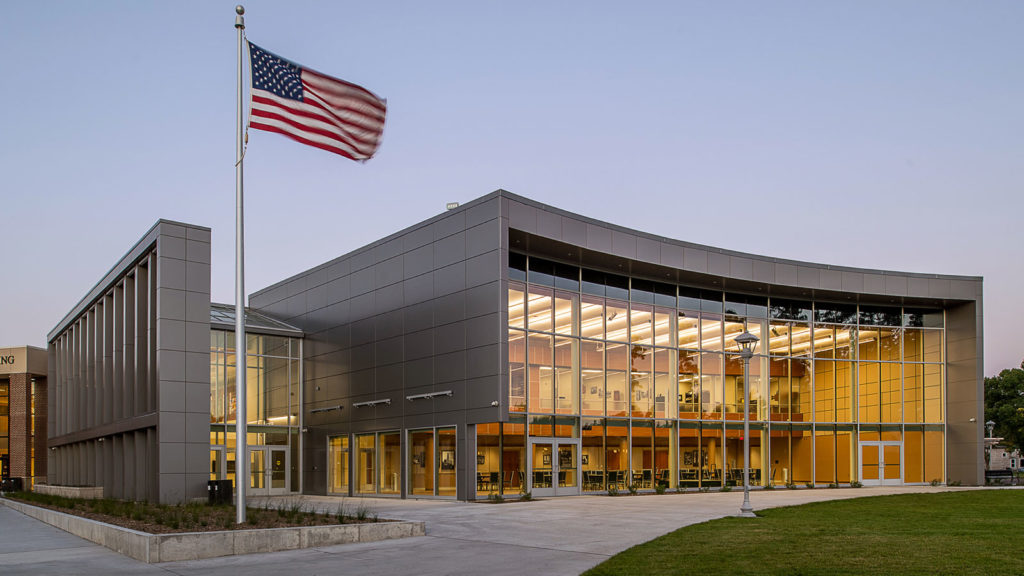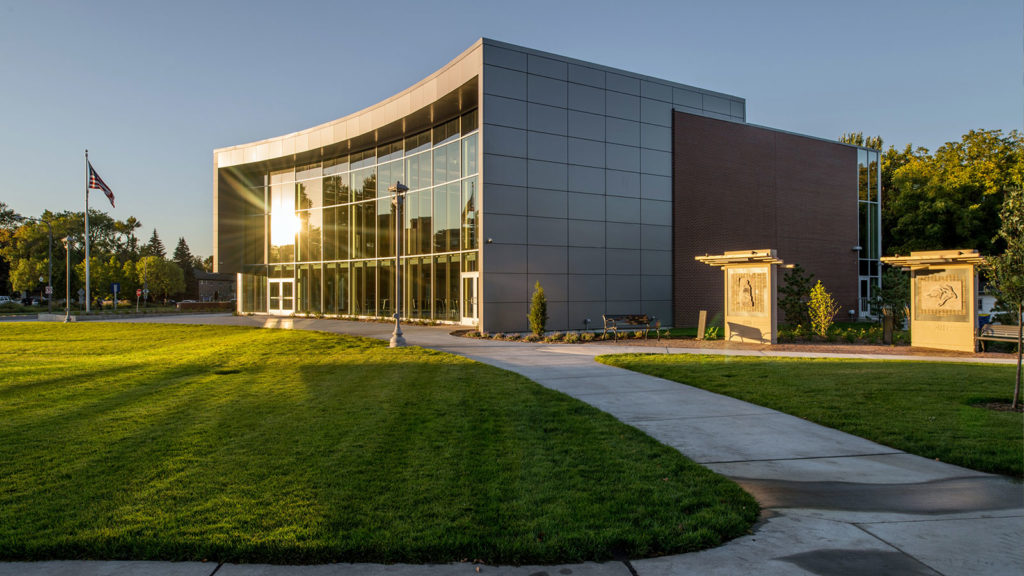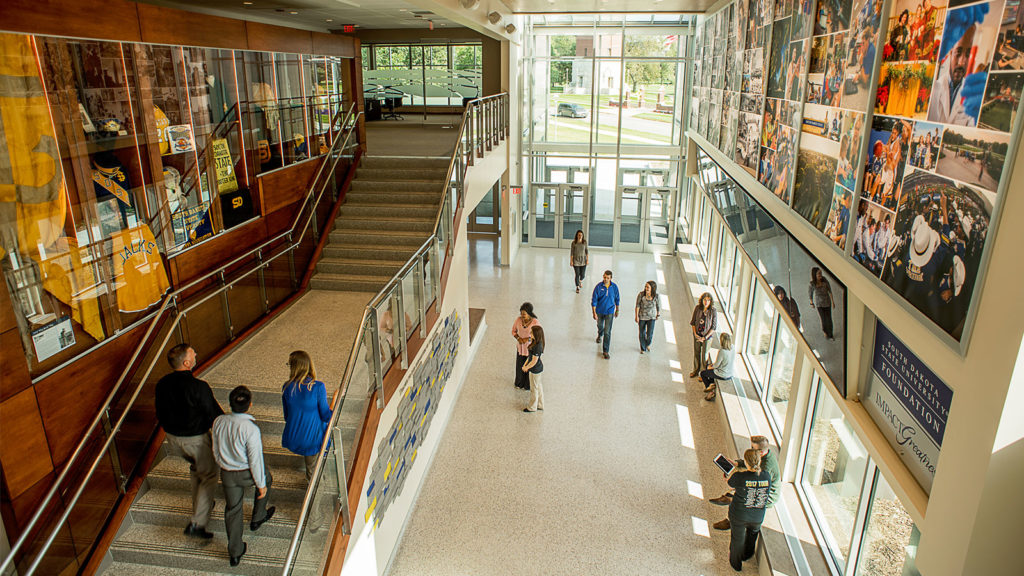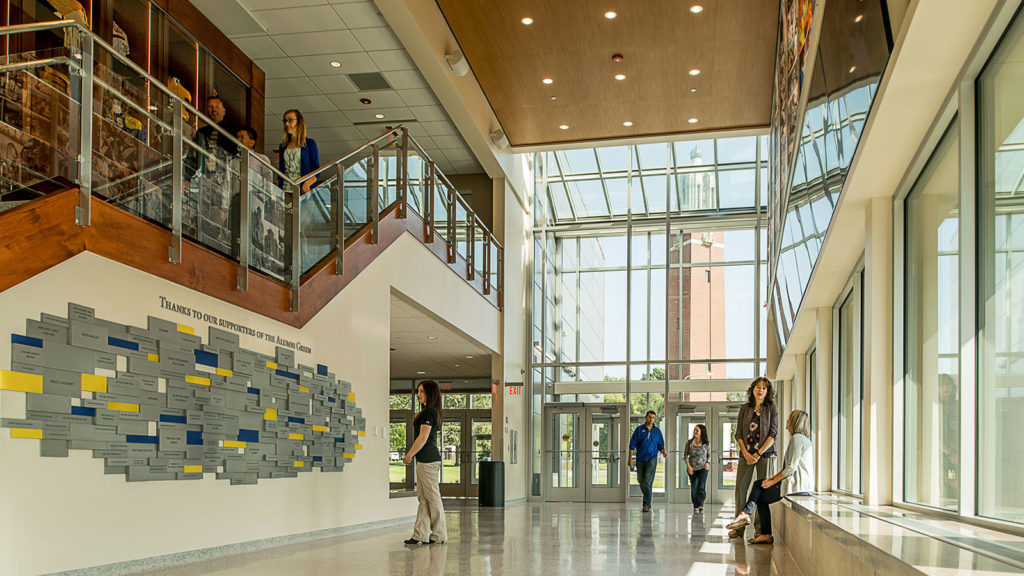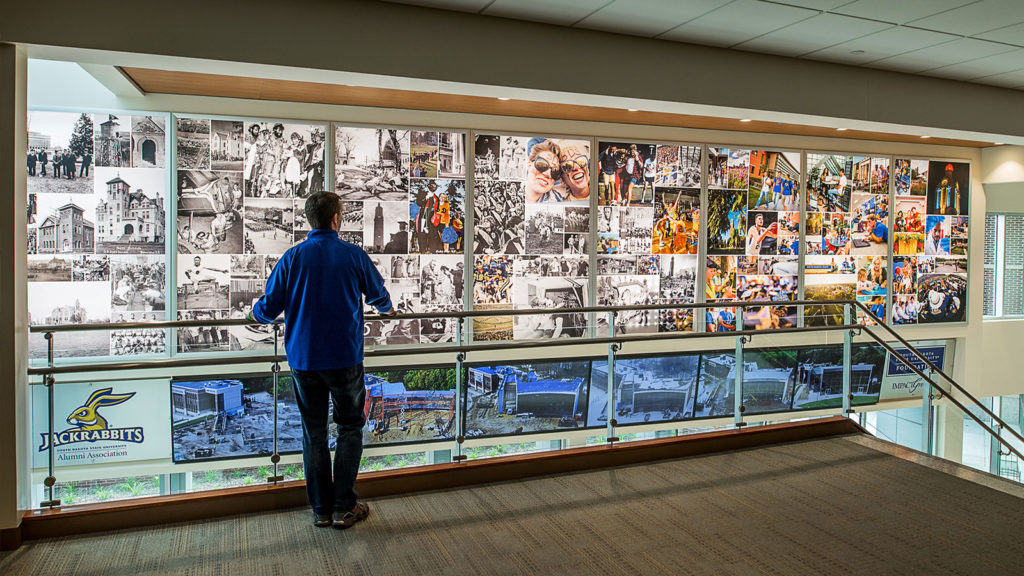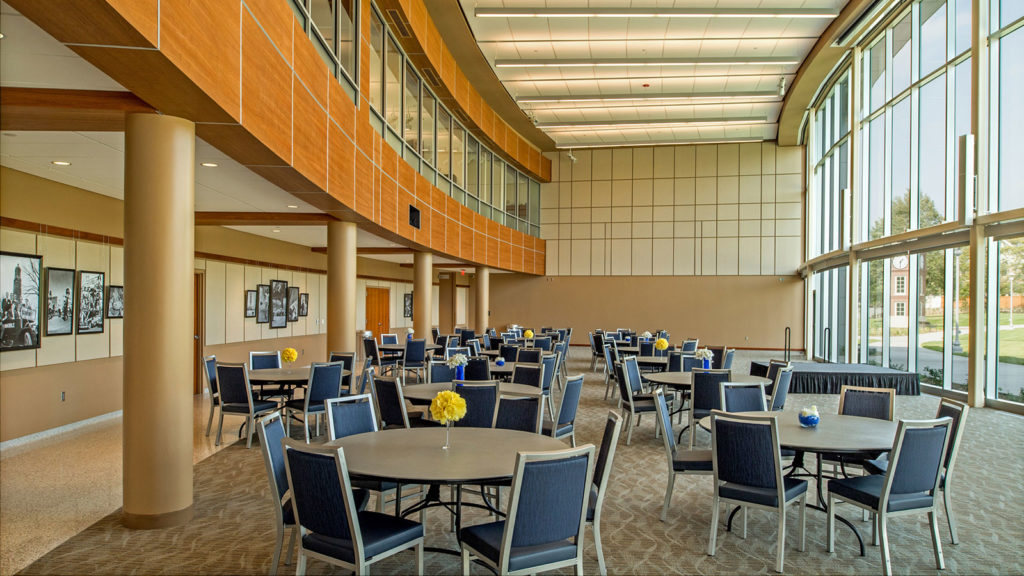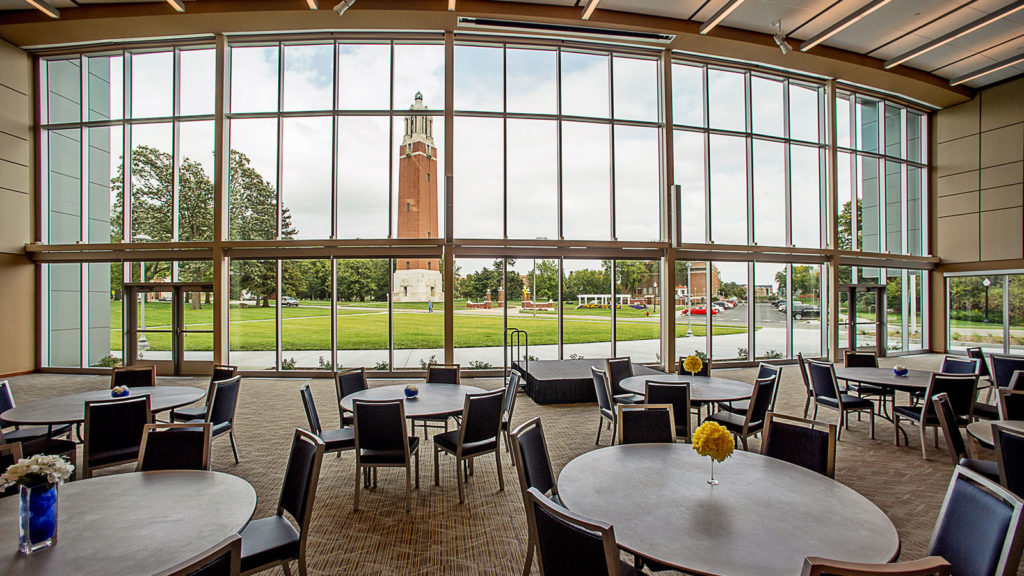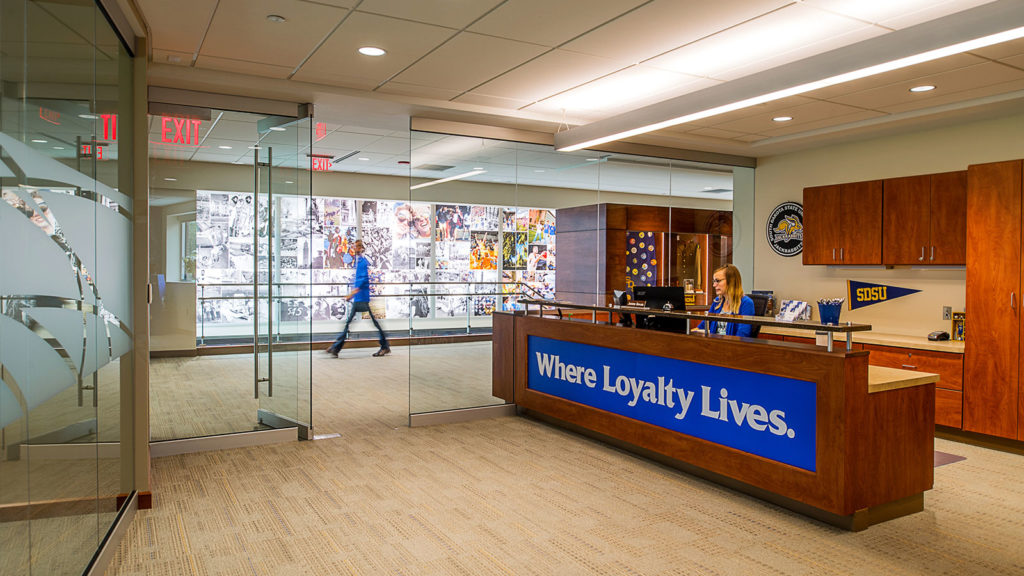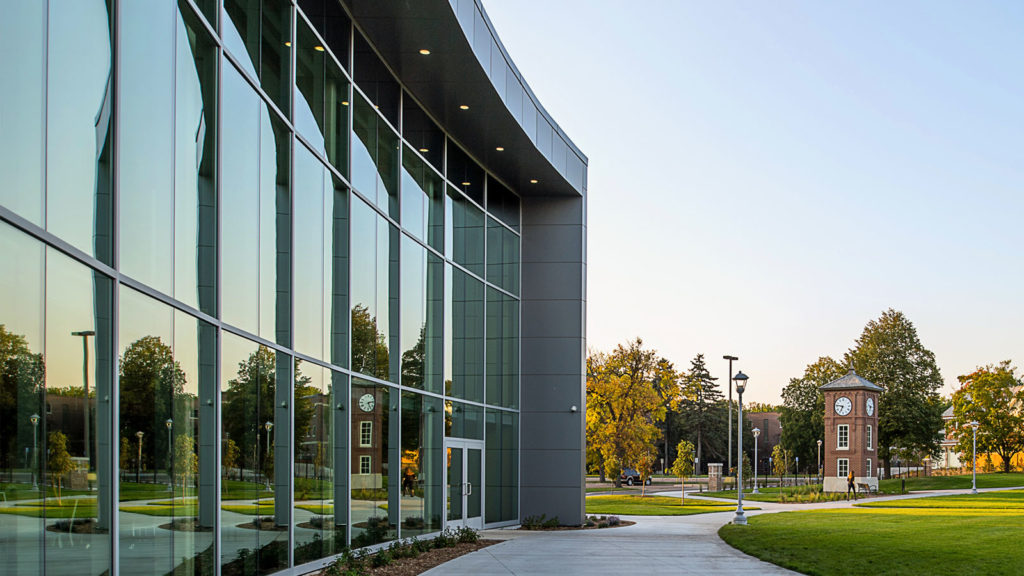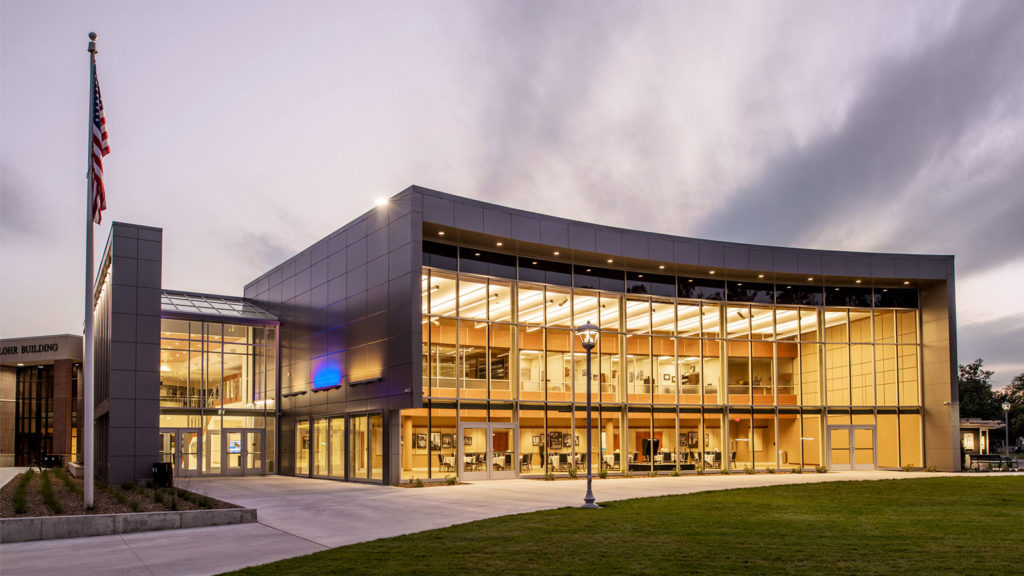 LOCATION:
Brookings, SD
DETAILS:
16,300 sf addition to existing building with 6,000 sf of windows
SERVICES:
Architecture
Construction Administration Services
Electrical Engineering
FF & E
Interior Design
Mechanical Engineering
Programming
Project Management
Structural Engineering
Sustainable Design

A redevelopment project in the shadow of South Dakota State University's Coughlin Campanile has created a main entry that gives all visitors—especially prospective students—a true sense of arrival. The high-visibility Alumni Center offers alumni, students, faculty, and friends a distinct space with a true "wow" factor. It's a statement facility that provides flexible interior space for promoting the campus, learning, and socializing. Outdoor spaces afford ample room for gatherings and further connect the facility to the campus landscape.
A glass wall frames views of the legendary Campanile and provides transparency to highlight the interior activity for those who pass by. Each office was designed to capture views of the towering landmark. The Alumni Center includes state-of-the-art, interactive videoconferencing. Barriers between public and private areas disappear as alumni administrators, educators, and business executives gather and support each other in "layered space."
The lobby space was designed to connect the SDSU Foundation with the Alumni Association, both functionally and visually. The grand staircase is one of the feature design elements, but the main feature is a large display case with historic items. Backlit graphic panels display historically significant events that can be changed out when desired.
Meanwhile, conferencing areas connect to both open and private offices, maximizing collaboration opportunities through shared space. The main conference room also was designed to be a library. It features a signature SDSU fireplace where people can look at yearbooks or other memorabilia. Outside, a 75-foot-long bench functions as a resting spot for students, staff, and alumni to meet and socialize.
Project Accountability Team