Sioux Falls Regional Airport Baggage-Claim Expansion & Redevelopment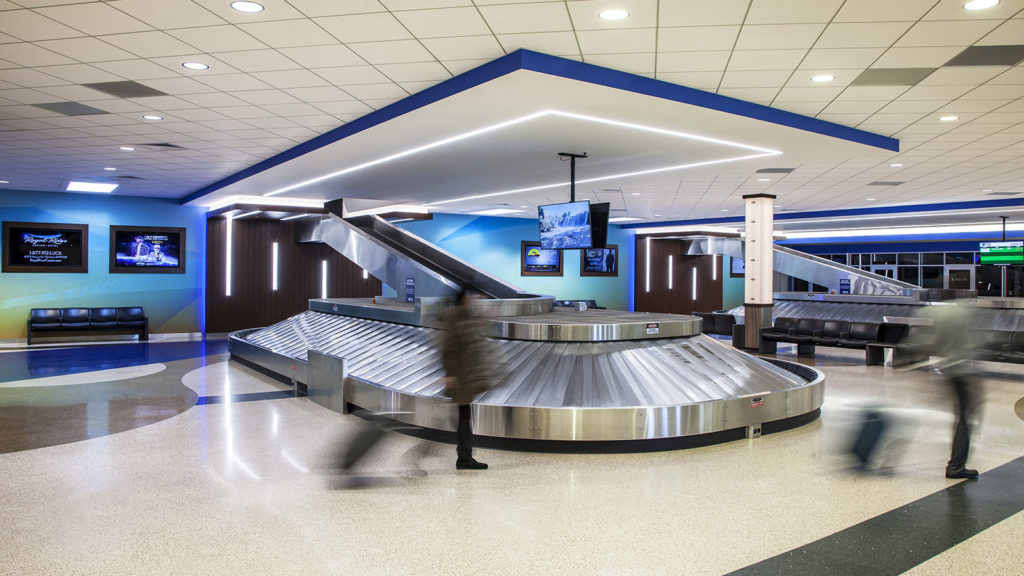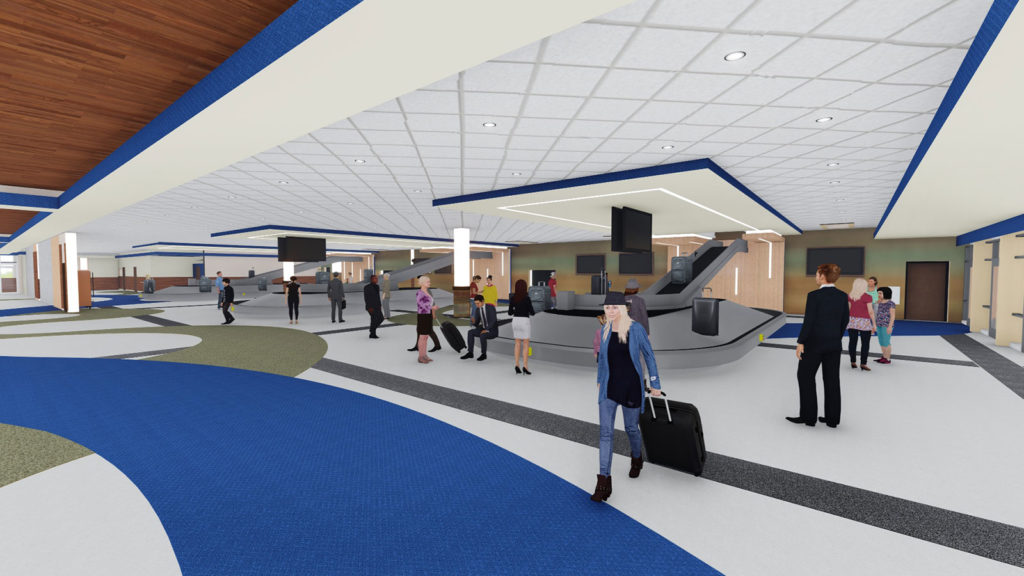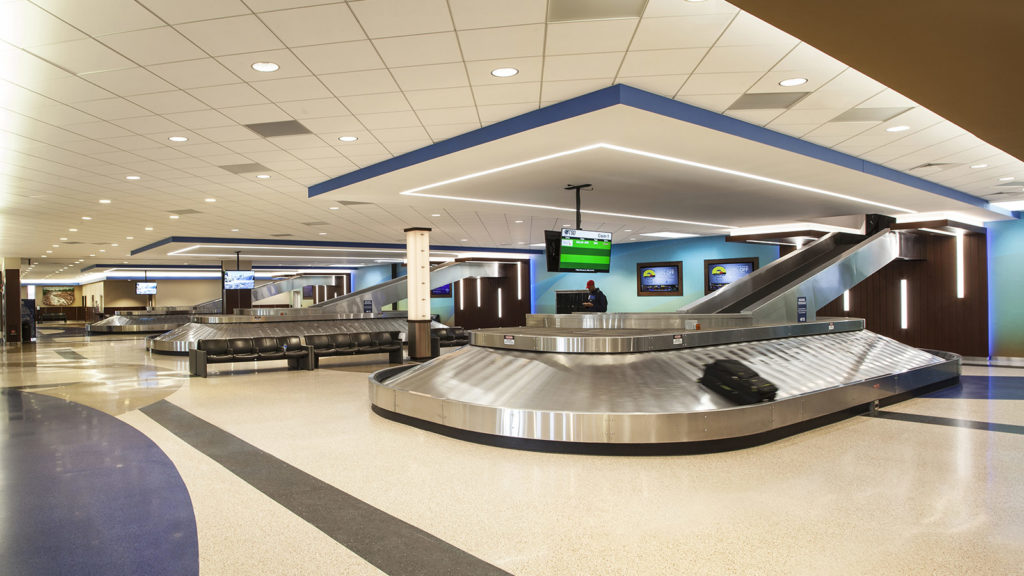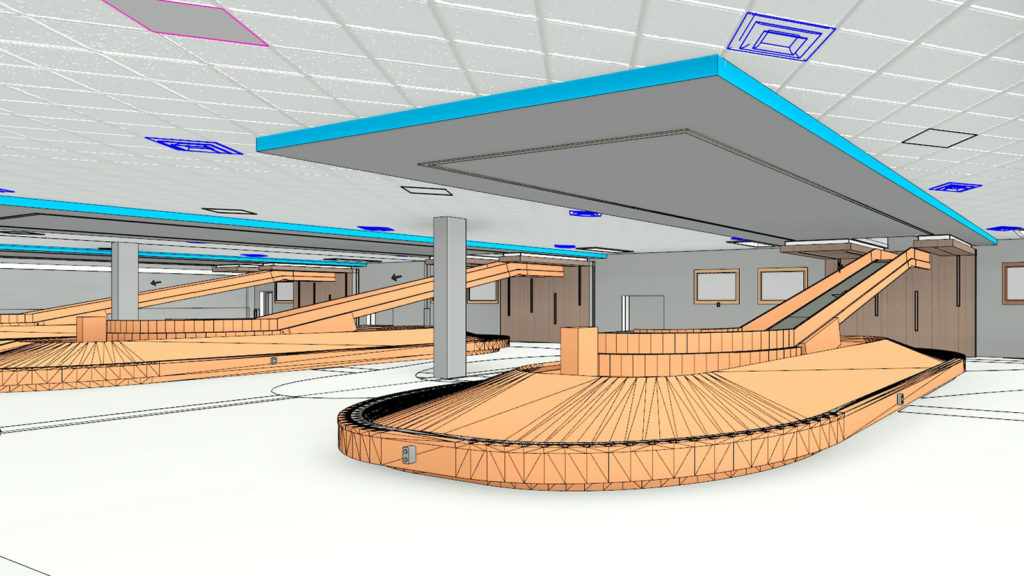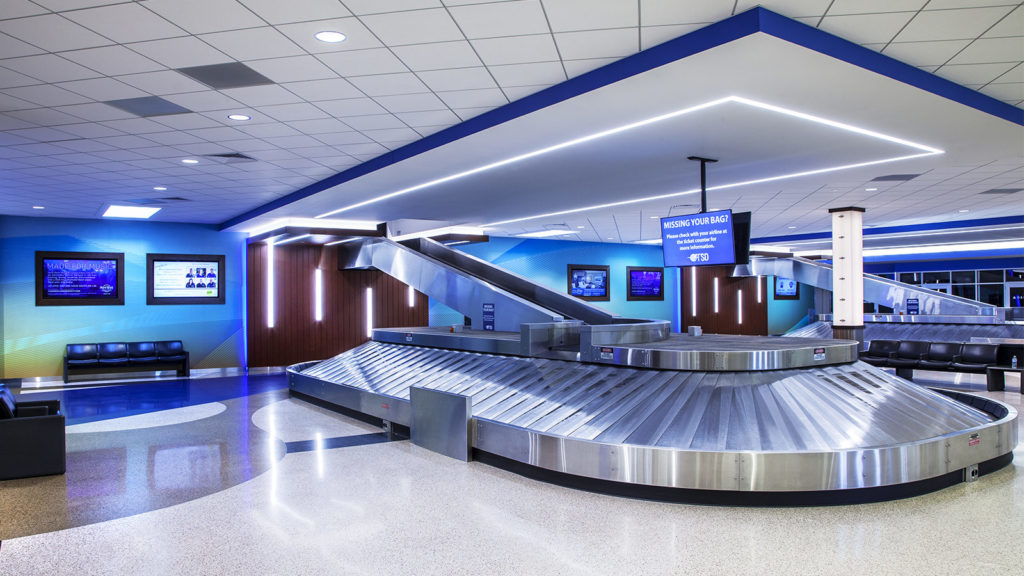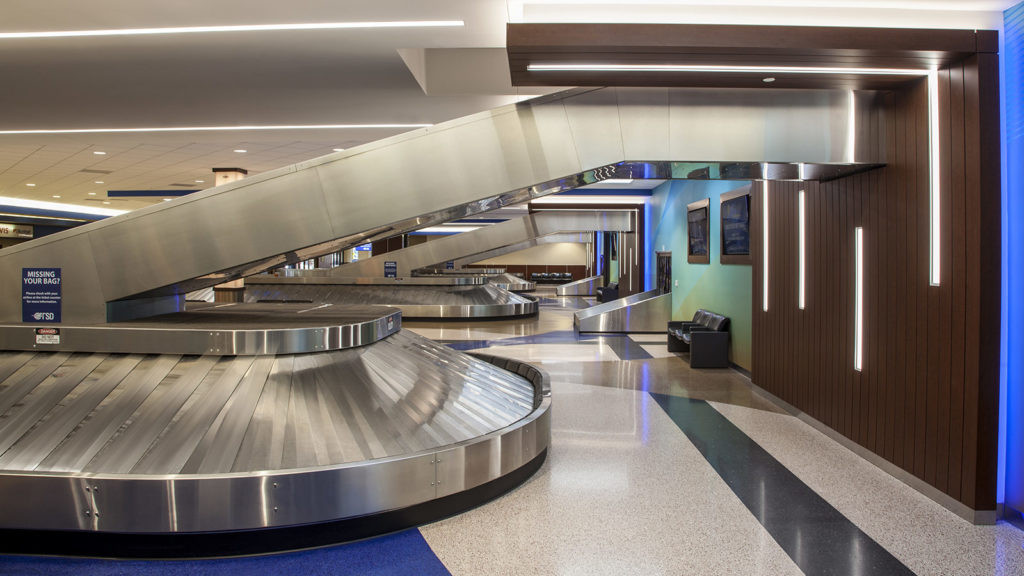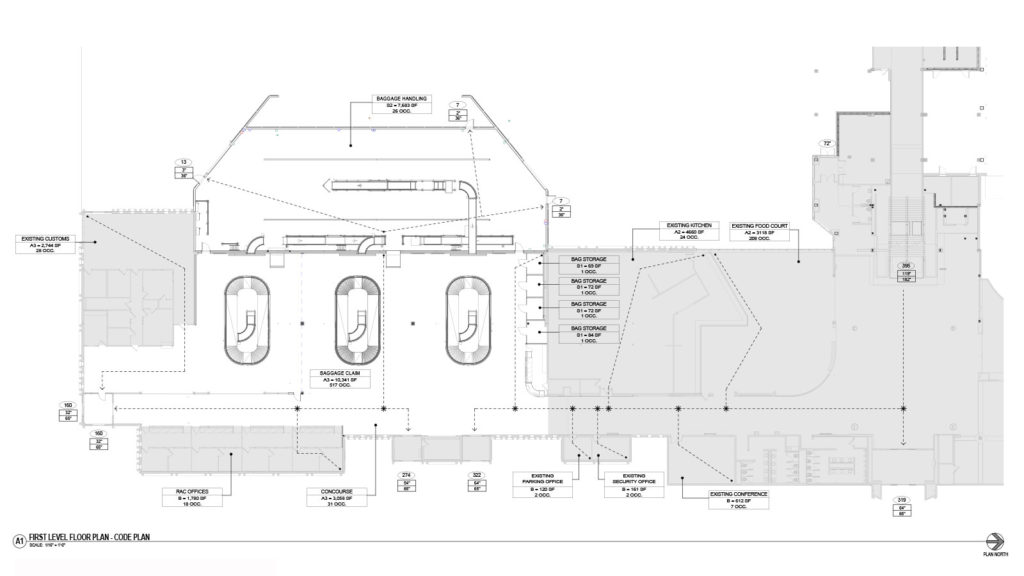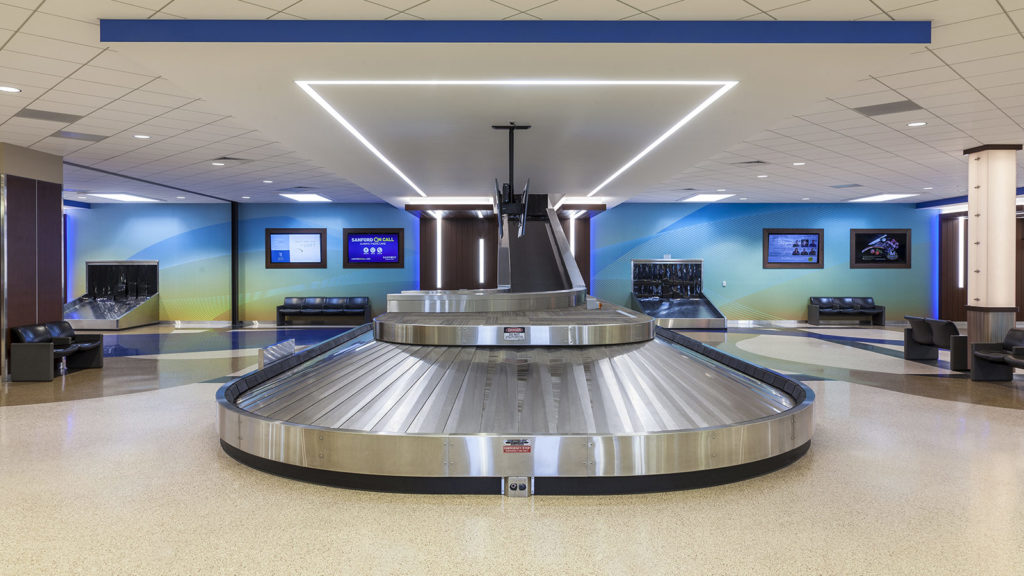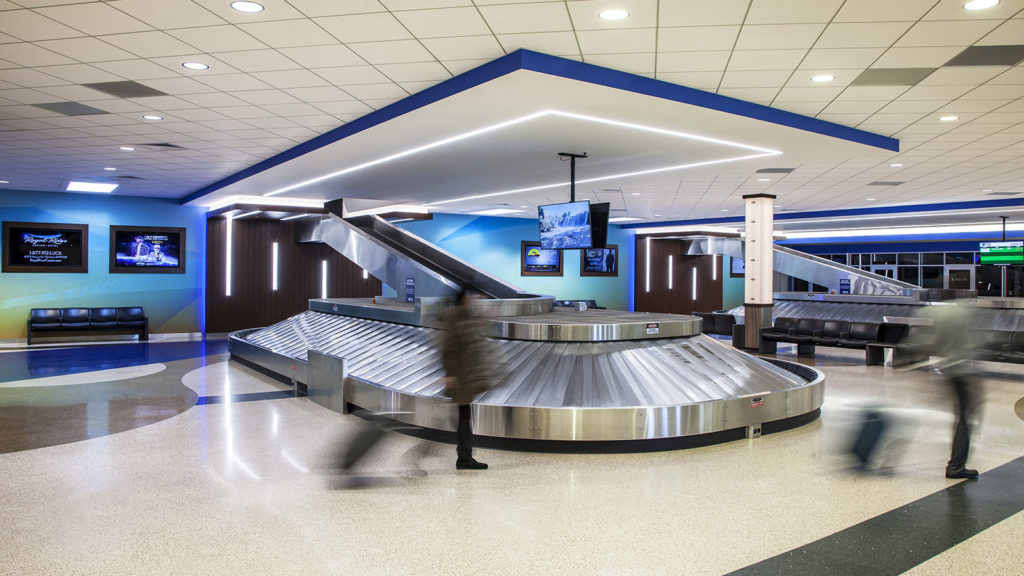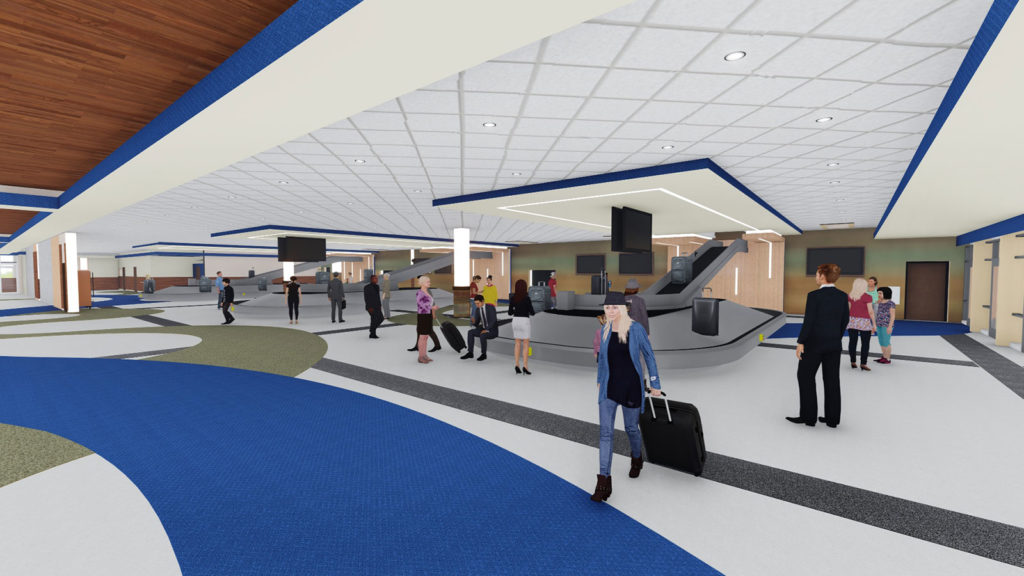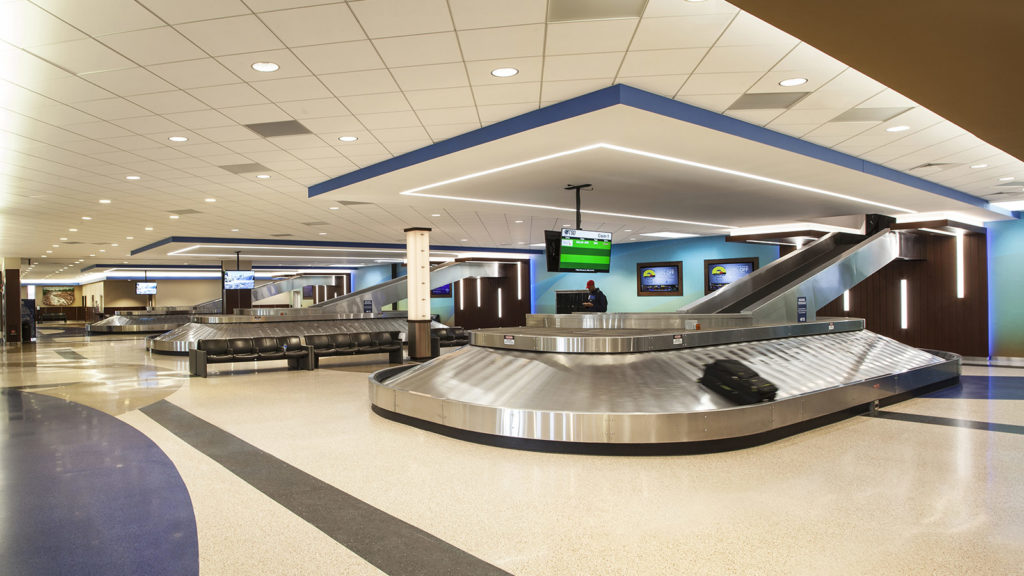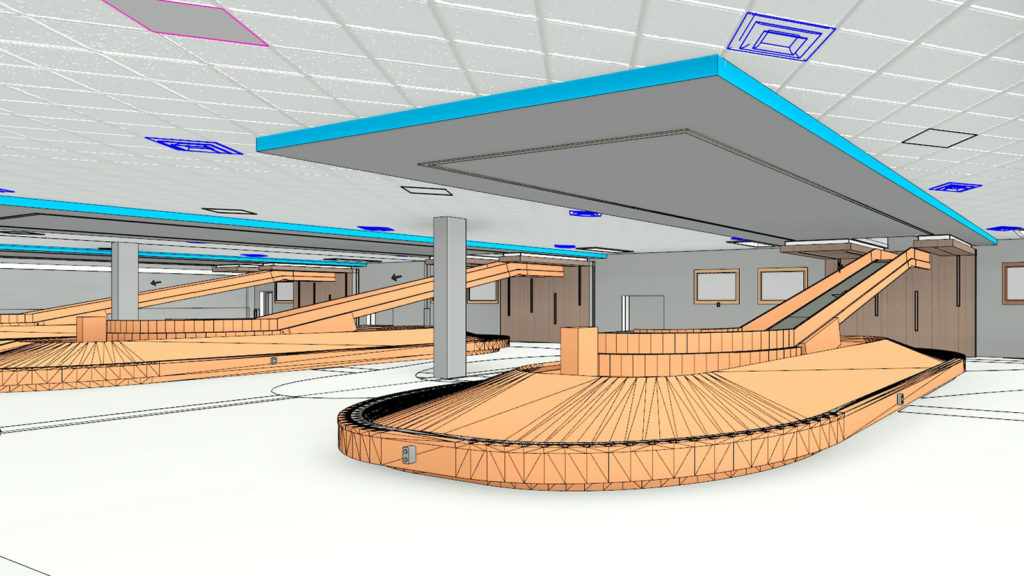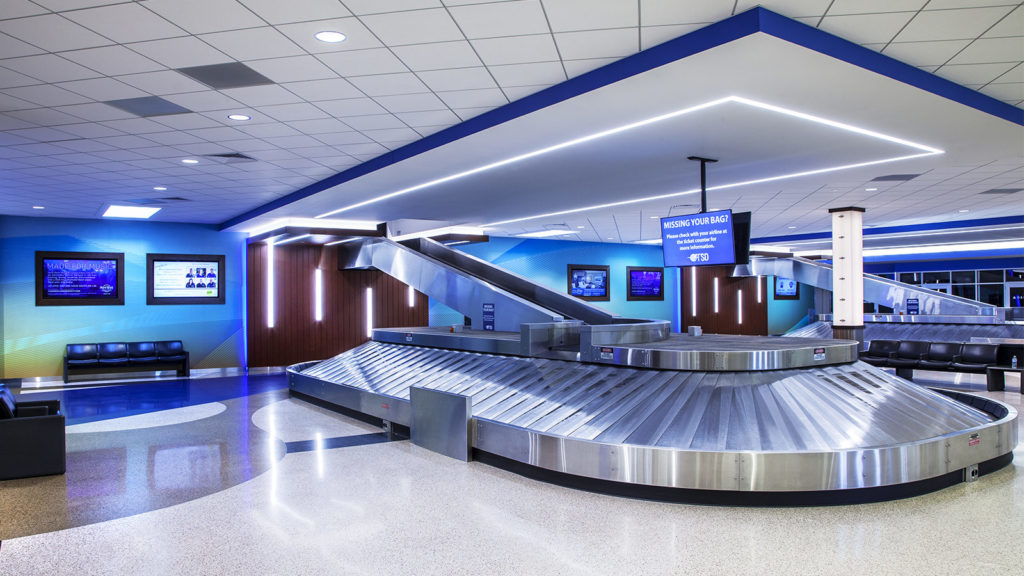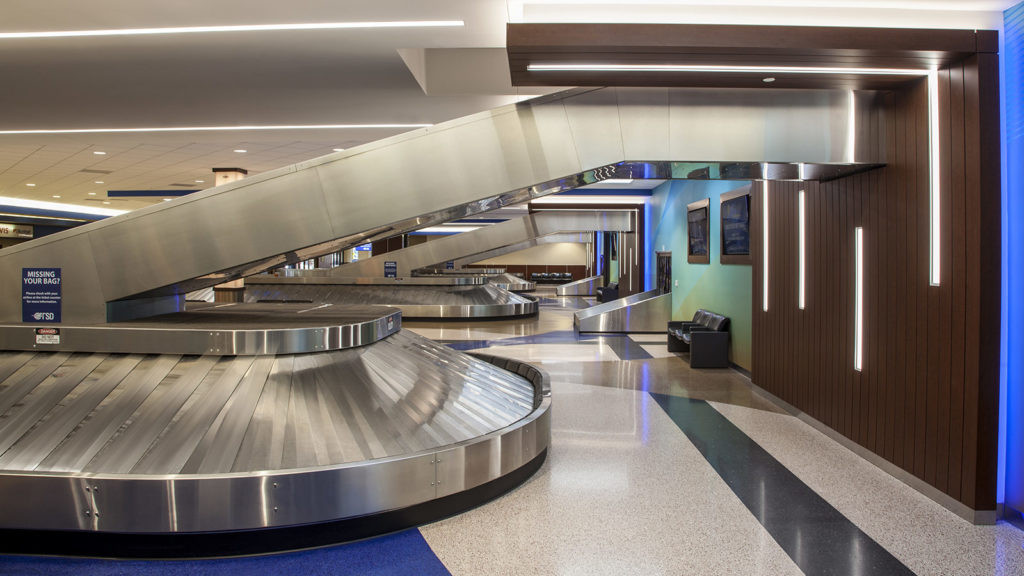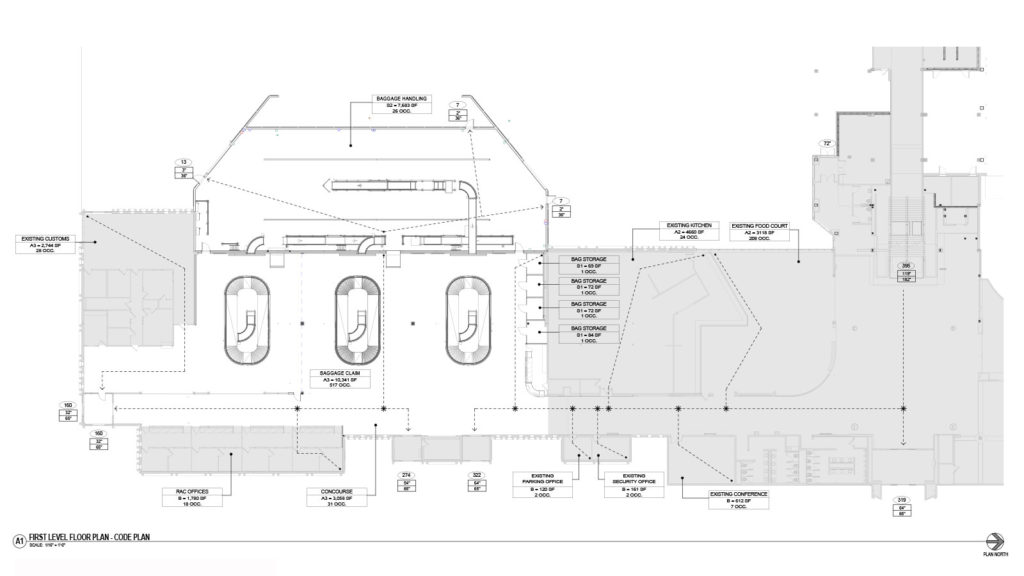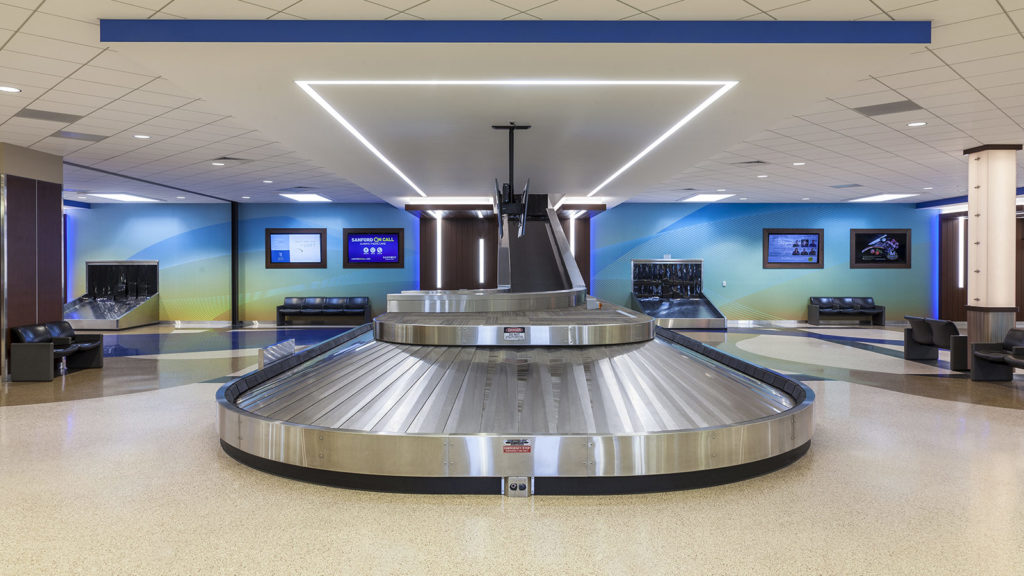 LOCATION:
Sioux Falls, SD
DETAILS:
7,500 sf of new space and 14,200 sf of renovated areas to improve traveler experience and staff efficiency
SERVICES:
Architecture
Construction Administration Services
Cost Estimating, Schematic
Electrical Engineering
Interior Design
Master Planning
Mechanical Engineering
Planning
Programming
Structural Engineering

In 2016, Sioux Falls Regional Airport (SFRA) celebrated its first year with 1 million passengers in a single calendar cycle. Behind that number were a lot of suitcases, bags, and oversized luggage―including kennels to bring hunting dogs to the state for pheasant season. TSP has worked extensively within SFRA's terminal on projects that range from facility-condition assessments to the substantial addition/renovation that transformed the lobby and expanded the security checkpoint. We became partners again to improve function and visitor experience at the regional hub.
The Baggage-Claim Expansion & Redevelopment added space to public and staff-only areas of the terminal. It built on a "refresh" of the baggage-claim space completed in summer 2015. In truth, TSP began preparing for the project in late 2011. Our work to completely remodel and rebrand the restaurant as Wildcat Corner also included a planning study with preliminary concepts for a larger, more efficient baggage-handling system adjacent to the restaurant area. The baggage-claim project is adjacent to the U.S. Customs & Border Patrol area, which TSP recently remodeled to align with newer federal standards.
For the baggage-claim expansion, TSP again teamed with airport-design specialists from Miller Dunwiddie Architecture, and we brought in BNP Associates to focus on the complexities of baggage-handling system functions.  The project nearly doubled the current size of the baggage-claim area, allowing more space for passengers and those waiting. The design incorporates skylights for natural daylighting and terrazzo flooring to match the design in the lobby.
The work also replaced the baggage-handling system that conveys checked luggage from cargo holds to the behind-the-scenes baggage-handling room and finally, to waiting passengers. The new baggage-handling system includes three carousels with overhead conveyors that deposit luggage onto sloped, interlocking plates. The system has a larger capacity for bags than its predecessor, and monitors clearly identify which carousels serve which flights.
Travelers and staff alike now benefit from an important safety feature. Previously, luggage on three carousels made a continuous loop, cycling repeatedly from the secure area to the baggage claim. The new system doesn't return luggage to the back of house once it's sent out to the carousel. The public-facing carousels opened in three phases during Summer and Fall 2019.
As TSP did for security checkpoint project completed in Fall 2016, we collaborated closely with airport and airline personnel to sequence complex phasing that assured uninterrupted, 24/7 operations.
Project Accountability Team