Sioux Falls Regional Airport Security Checkpoint Expansion/Renovation & Terminal 'Refresh'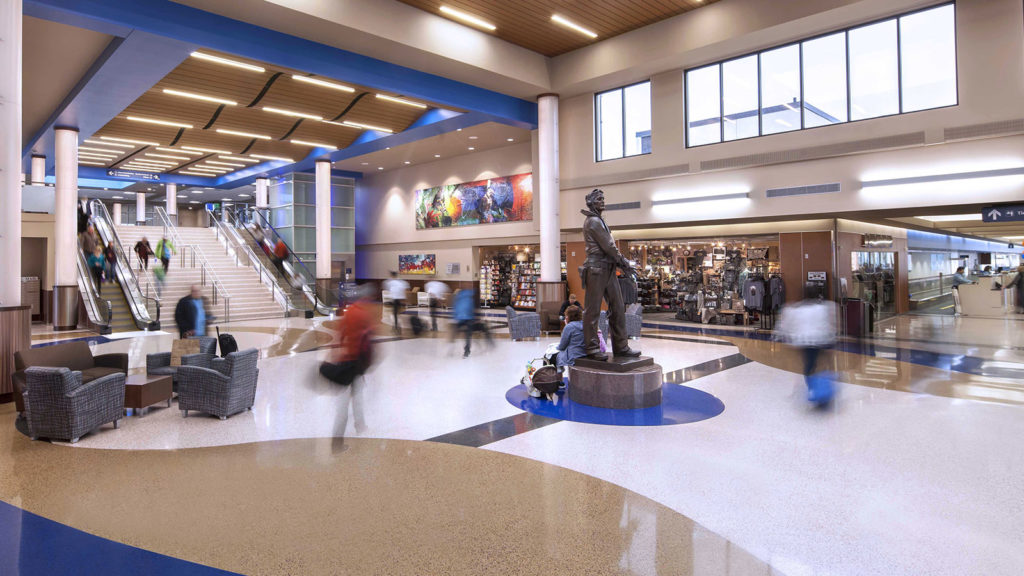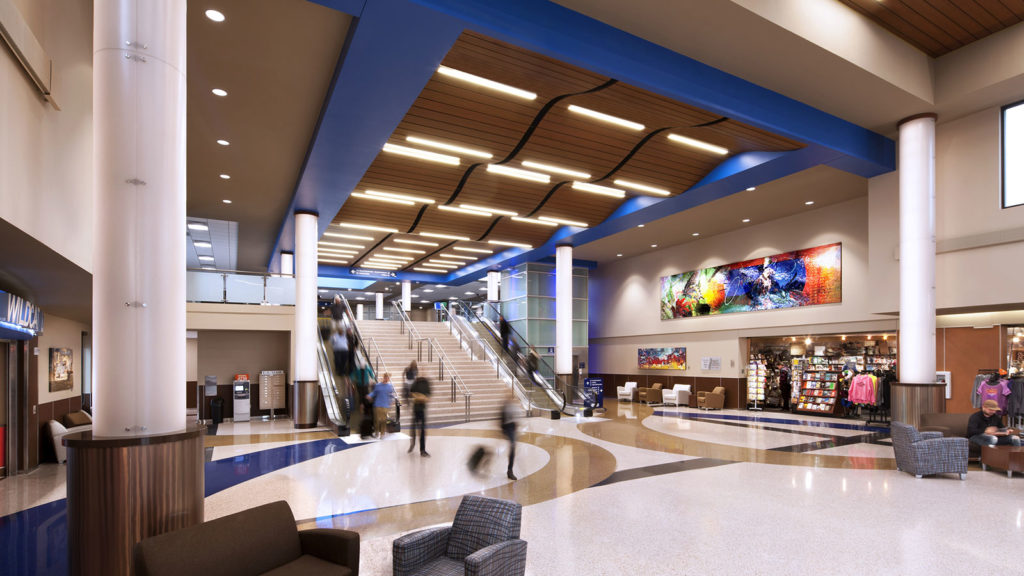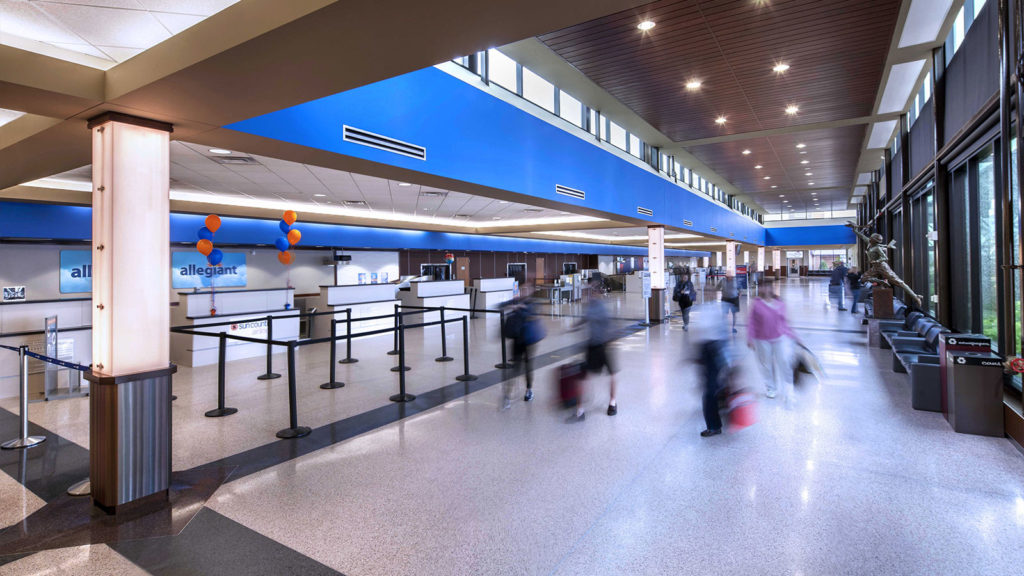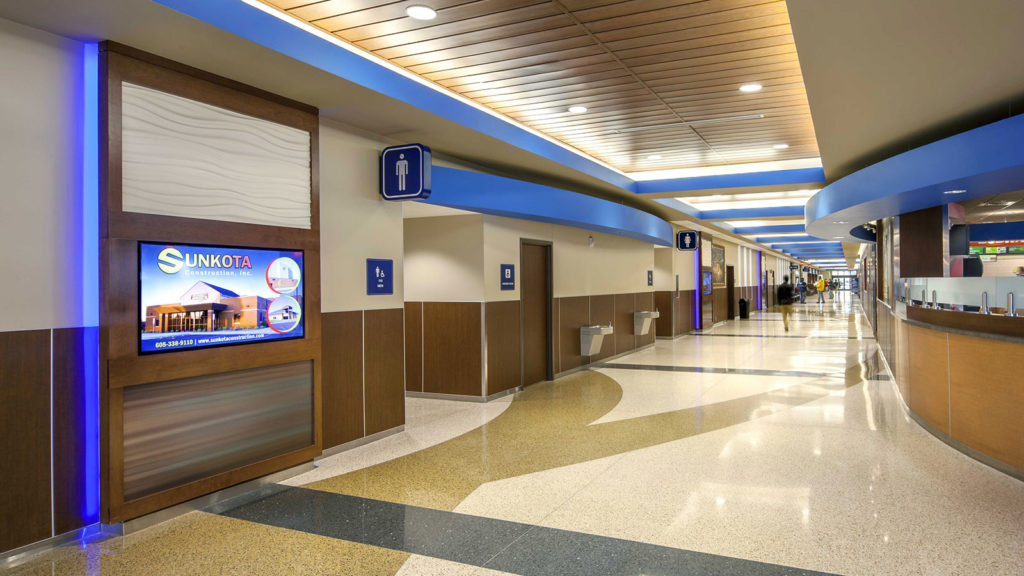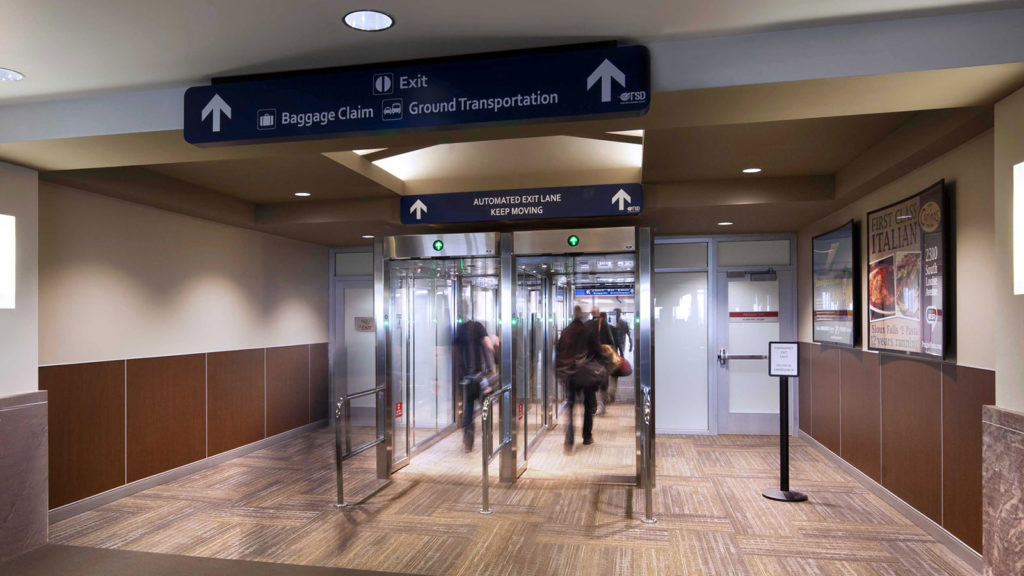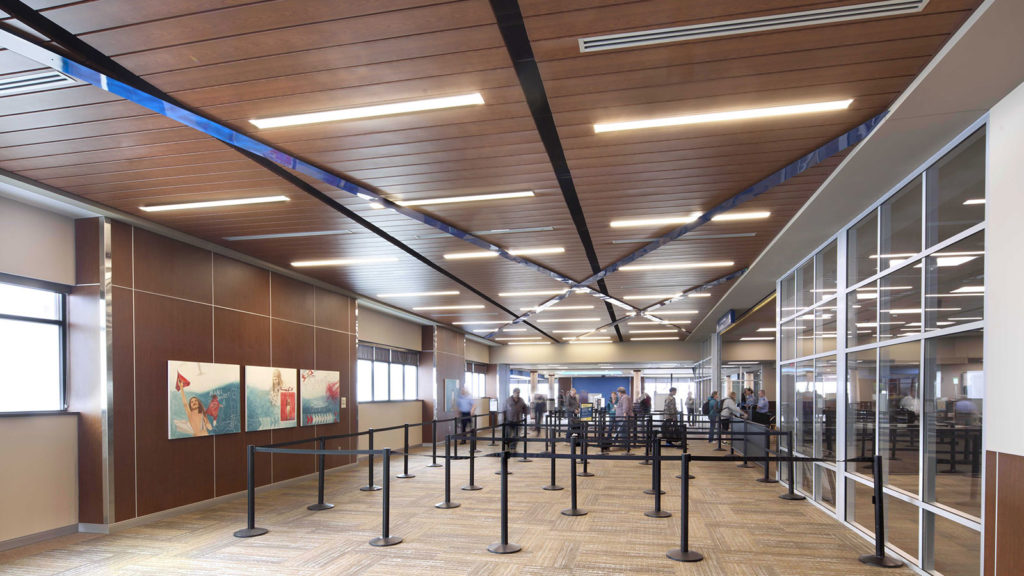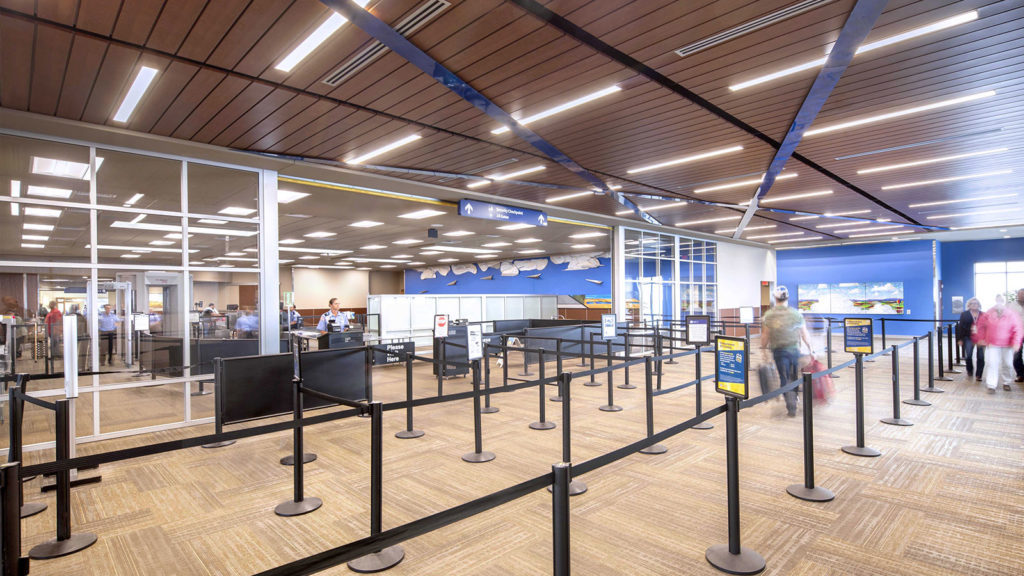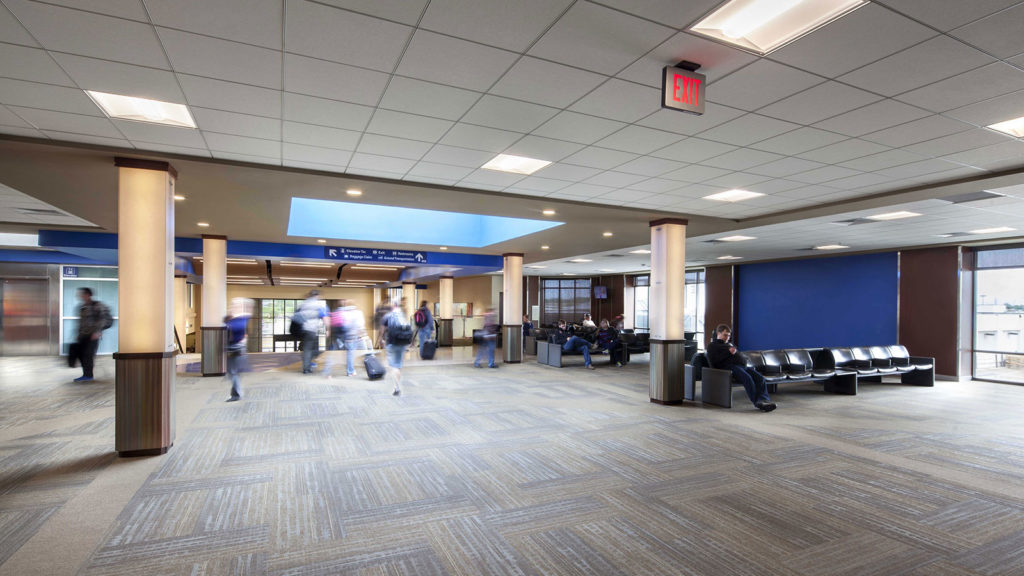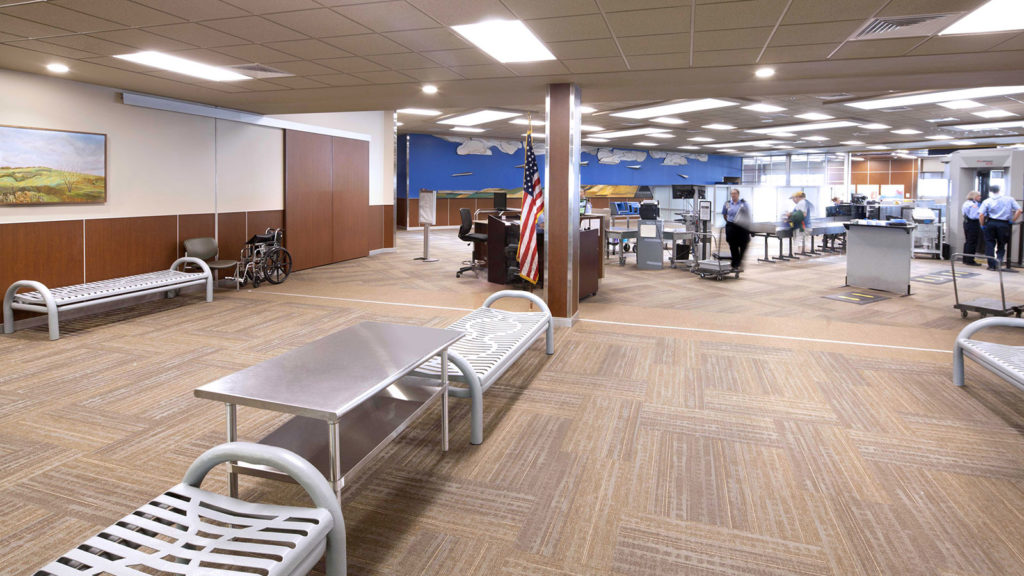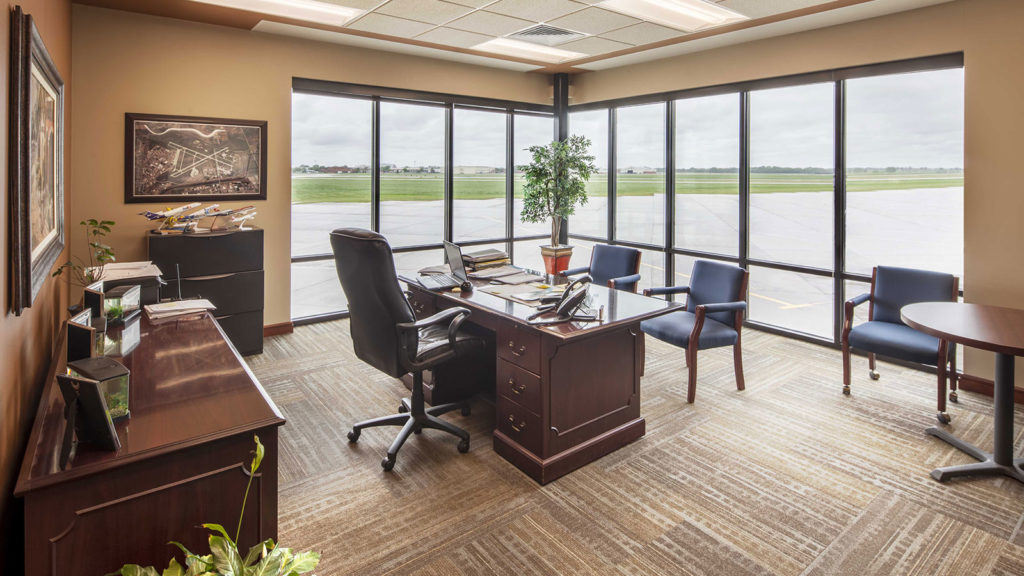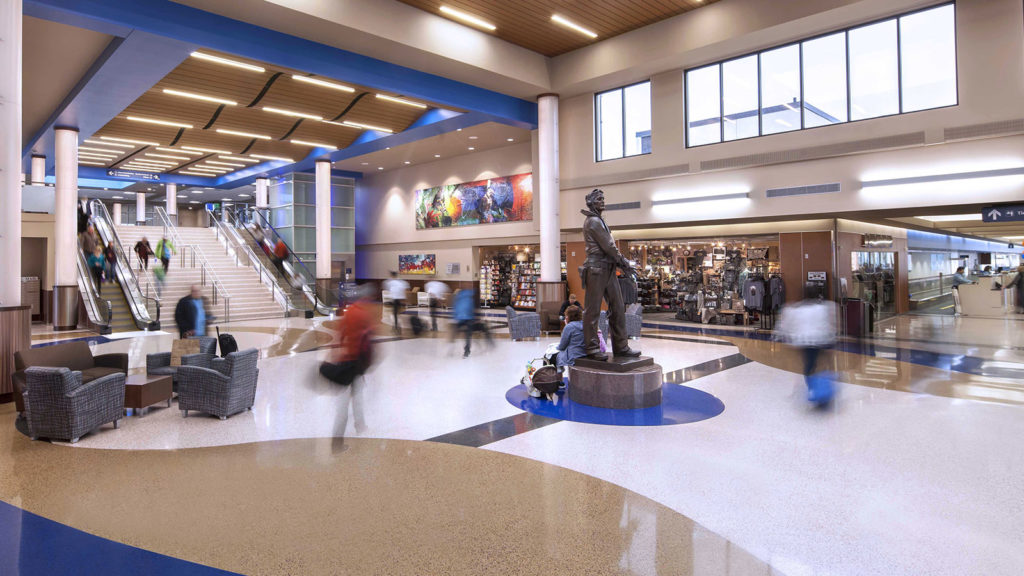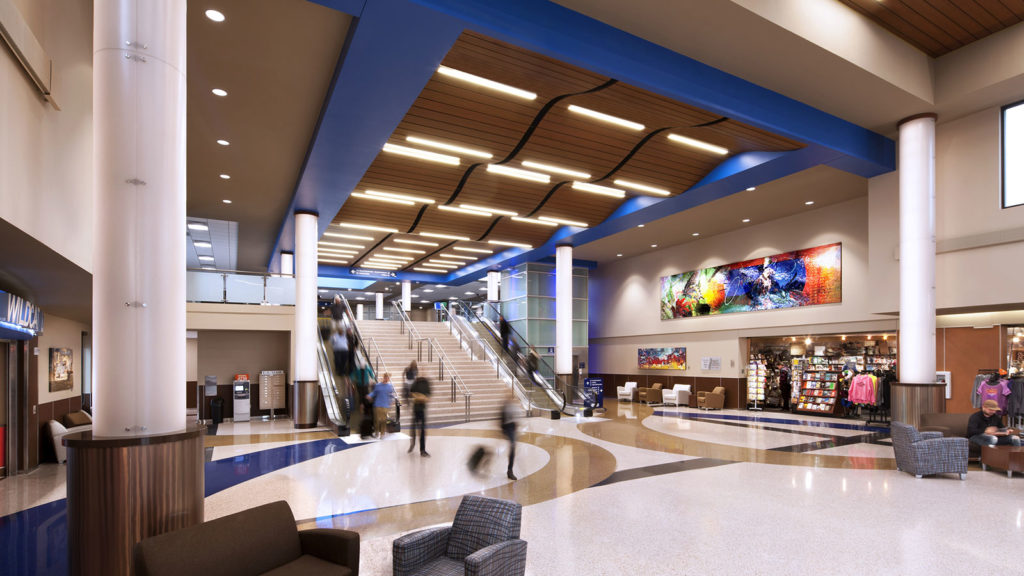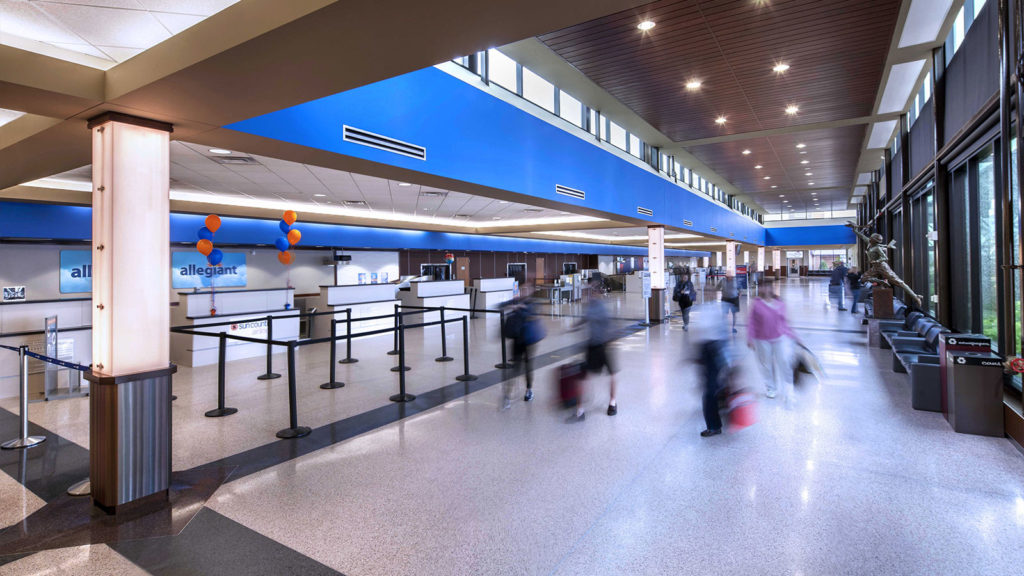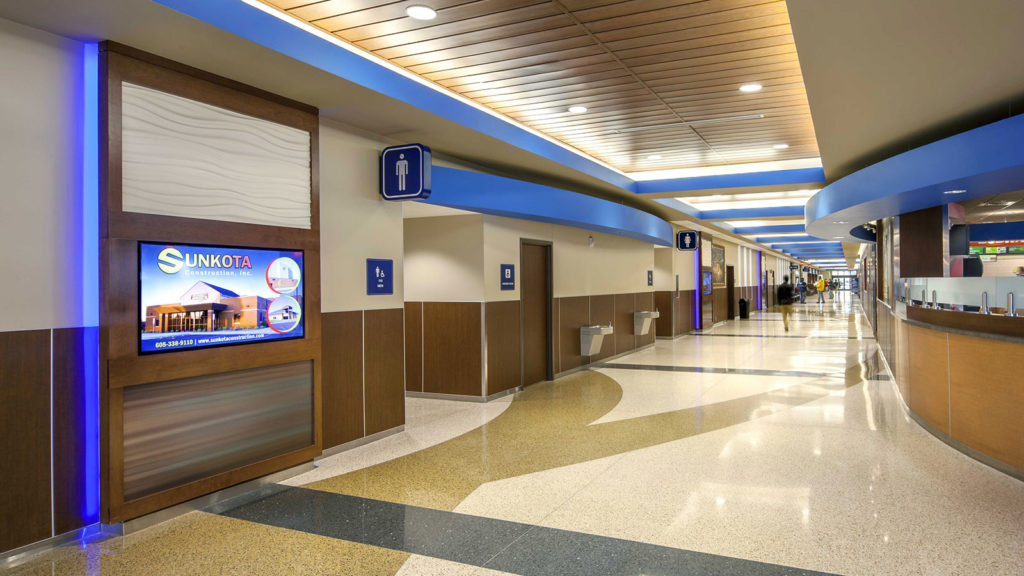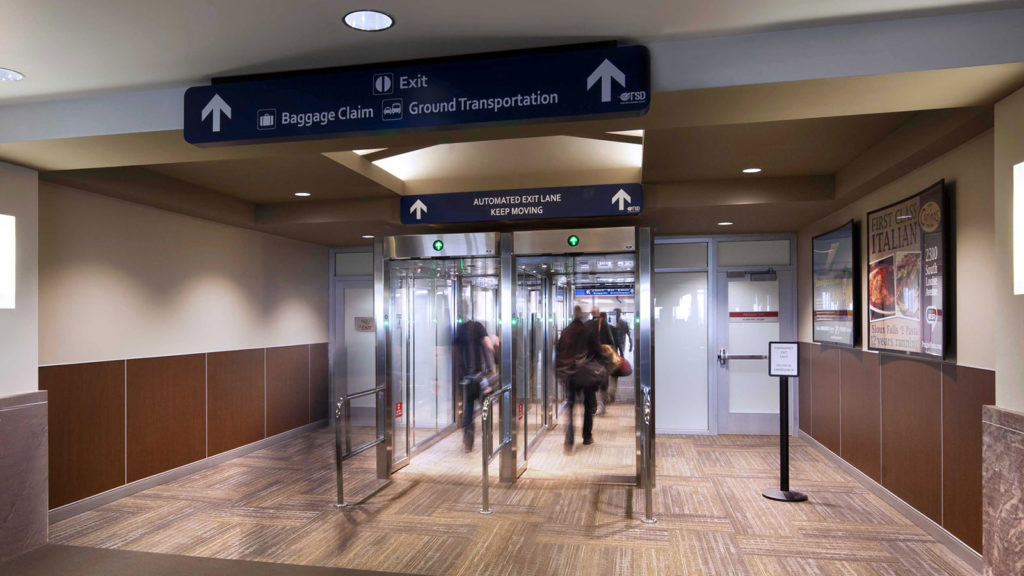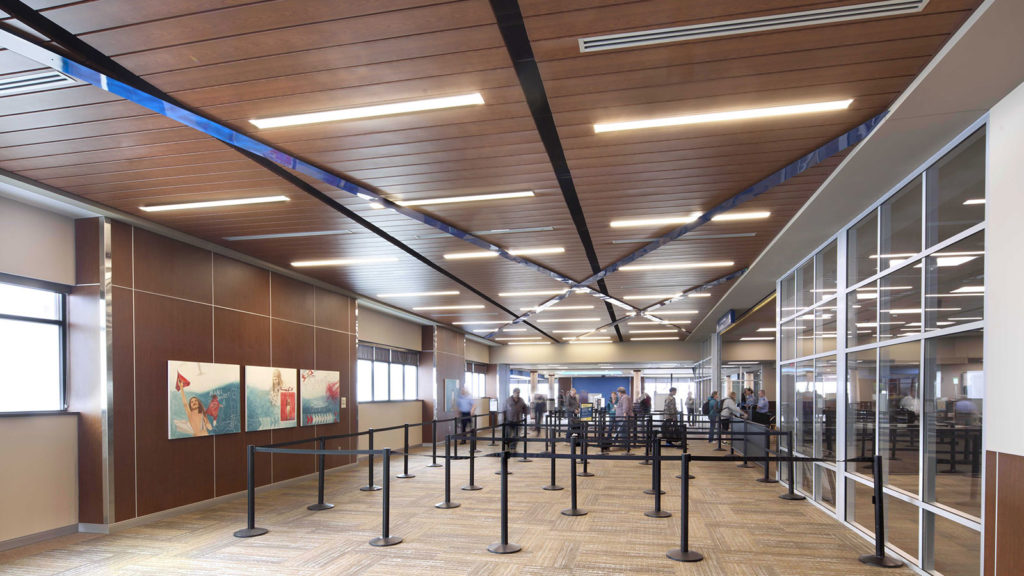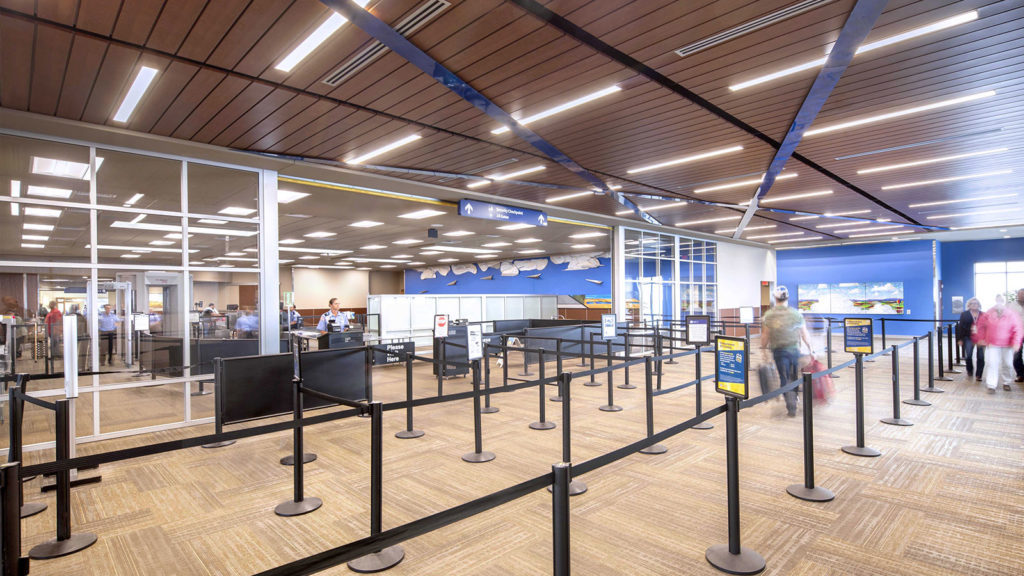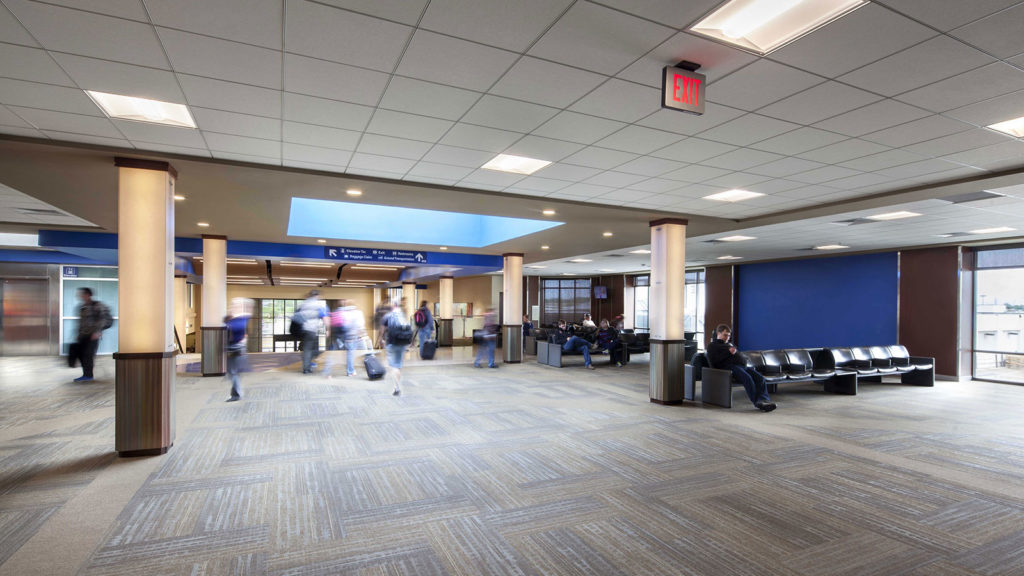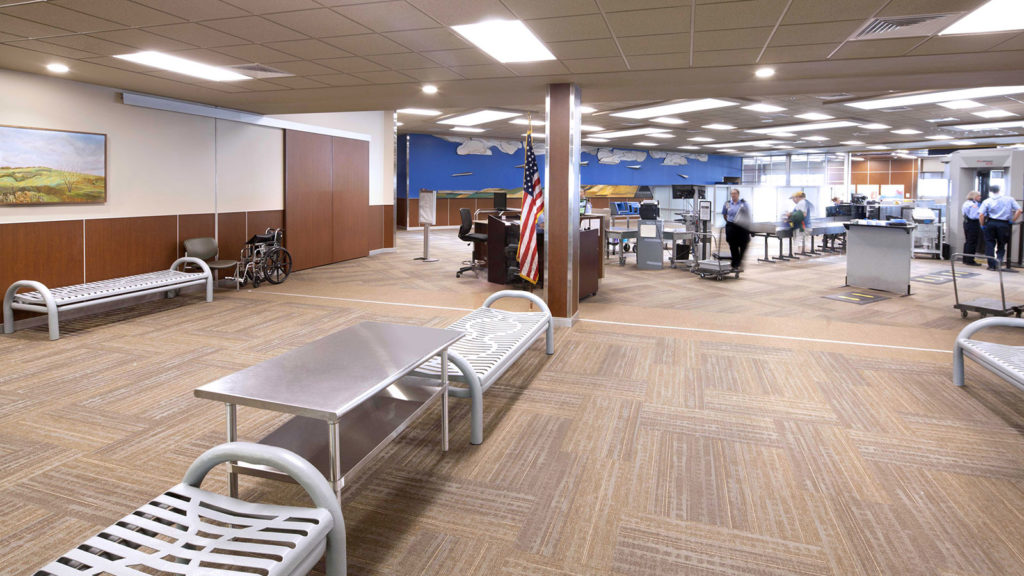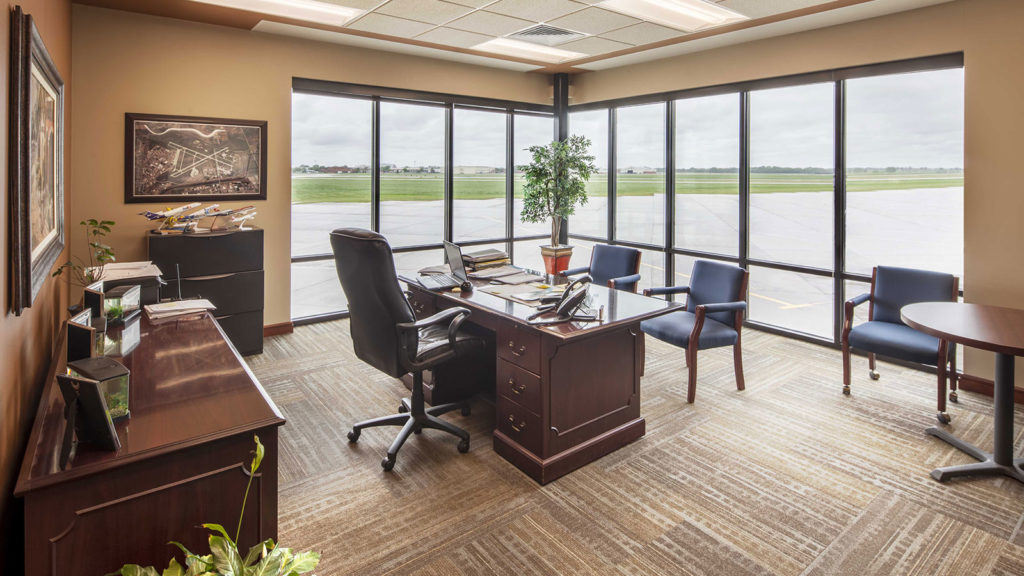 LOCATION:
Sioux Falls, SD
DETAILS:
67,000 sf, including --
Ticketing | 14,700 sf renovation/refresh
Lobby | 4,100 sf addition and 8,850 sf renovation
Security Checkpoint & Administrative Offices | 15,850 sf addition and 10,100 sf renovation
Baggage Claim | 13,600 sf renovation/refresh
SERVICES:
Architecture
Construction Administration Services
Electrical Engineering
Interior Design
Mechanical Engineering
Planning
Programming
Structural Engineering

Empathy for travelers helped drive decisions at Sioux Falls Regional Airport's newly expanded terminal. TSP collaborated closely with airport staff and partners from Miller Dunwiddie Architecture to open up the lobby, revealing a clear path to a much larger and more efficient security checkpoint. The renovation maintains the airfield's WWII history and its present-day connection to the Big Sioux River, while patterns in carpet and terrazzo flooring provide natural wayfinding cues.
This seven-phase project unified the character of several other major functional areas, including a "refresh" of finishes, fixtures, and lighting in the ticketing and baggage-claim spaces. In the lobby, a new elevator is immediately accessible near the grand stairway and a pair of escalators that replaced moving ramps. The administrative offices relocated to a two-story addition at the lobby's rear. That made more room for gathering space on the upper concourse, traveler queues, and modern screening equipment. The work tripled the lane capacity to six.
To maintain continual access and operations, TSP's design included a temporary location for a single escalator that later was moved to its final spot. Our engineers overhauled HVAC and fire-suppression systems and also replaced all base electrical infrastructure—including antiquated gear. Those upgrades saved the airport $70,000 in annual electrical expenses through the first three quarters of operation and help lay the groundwork for an upcoming expansion and redevelopment of the baggage-claim area.
Project Accountability Team