Sheridan Memorial Hospital Medical Office Building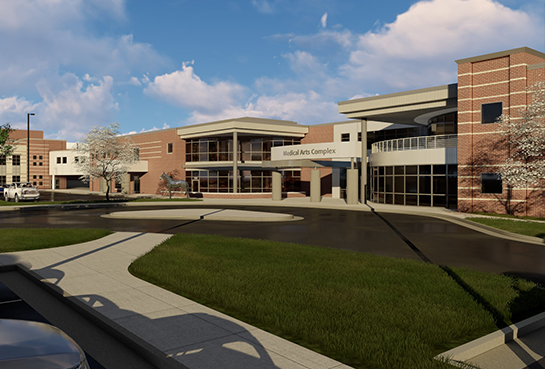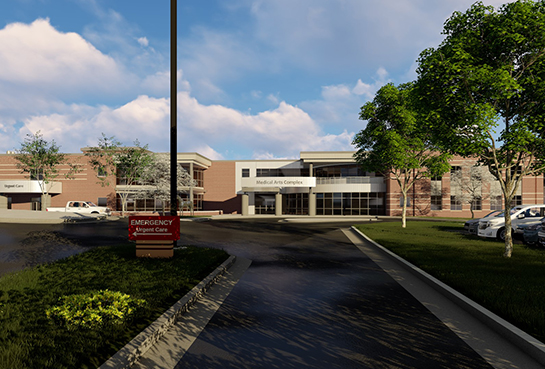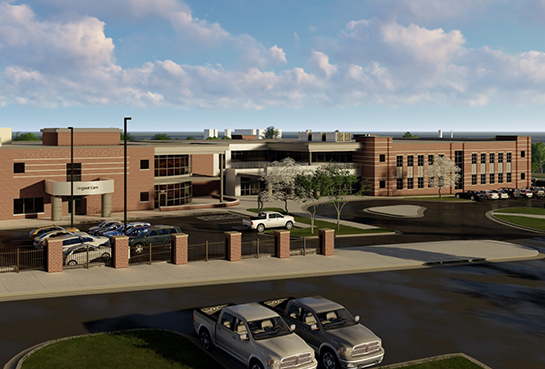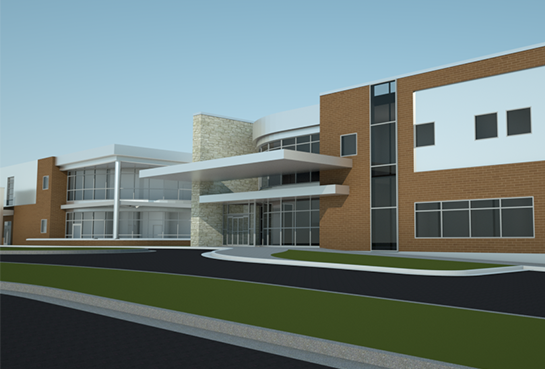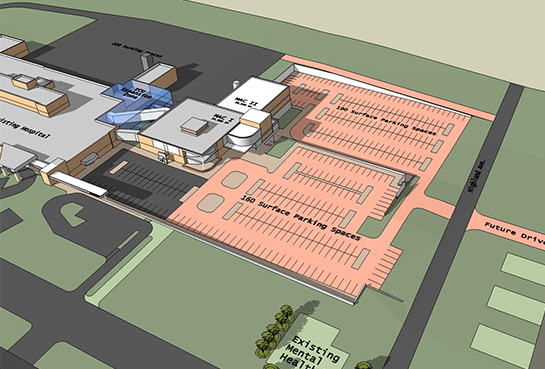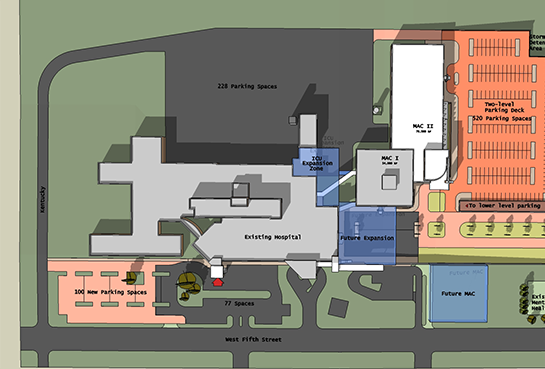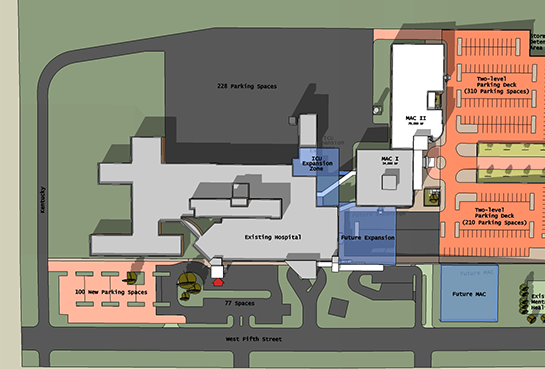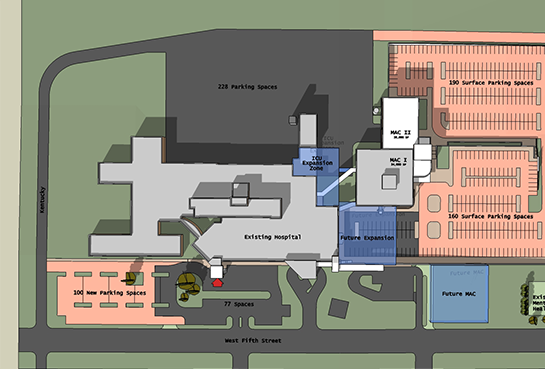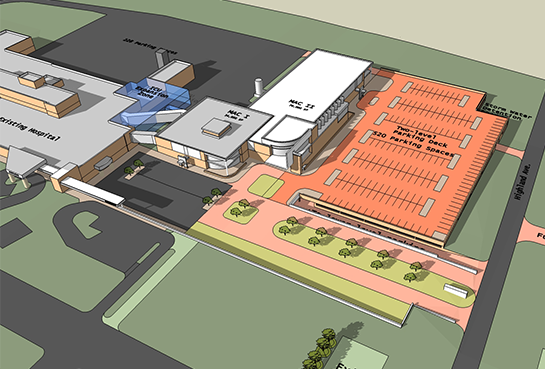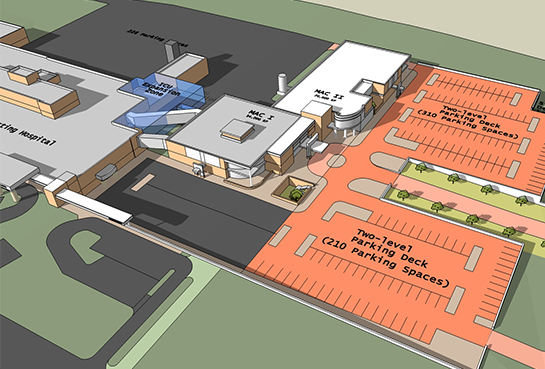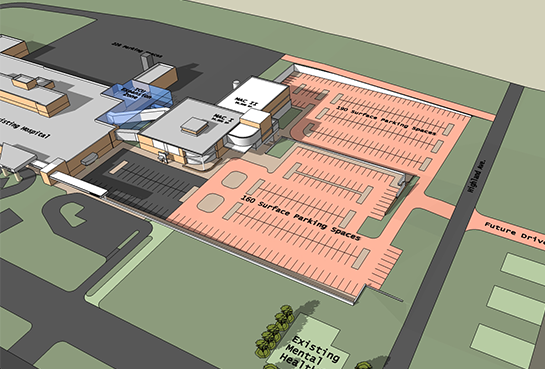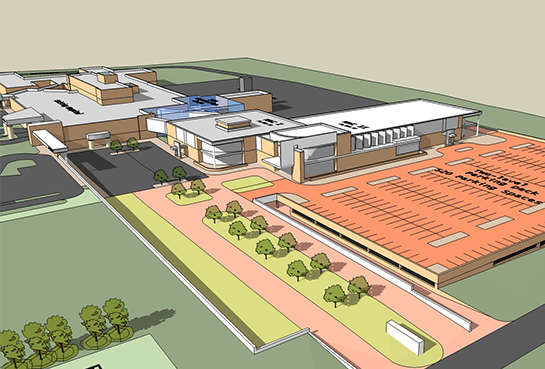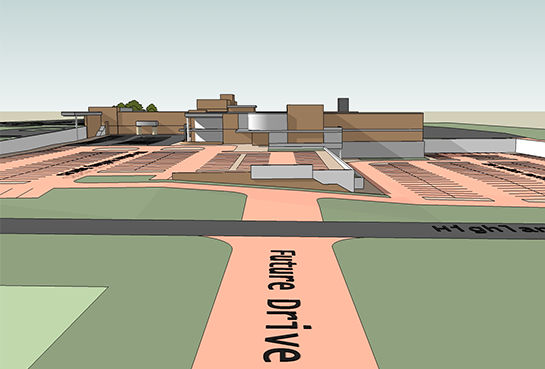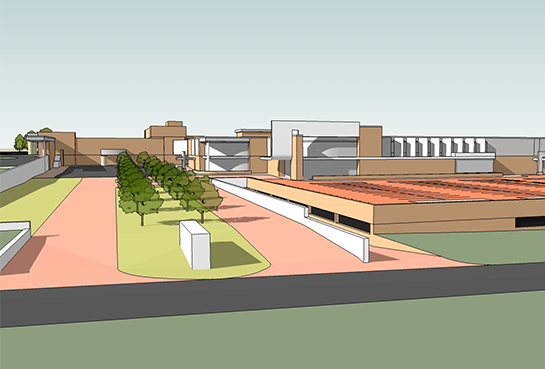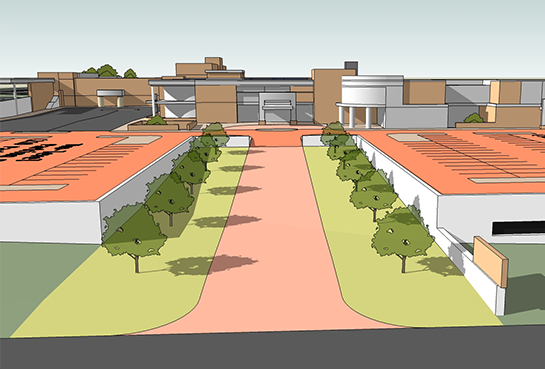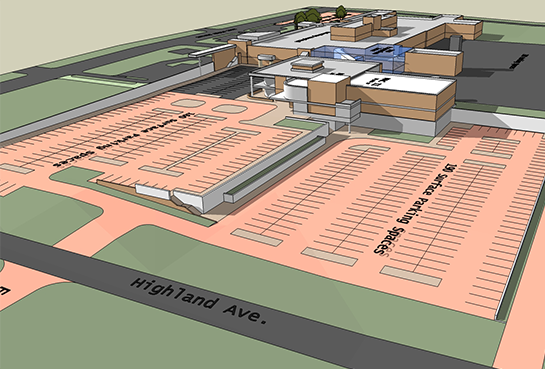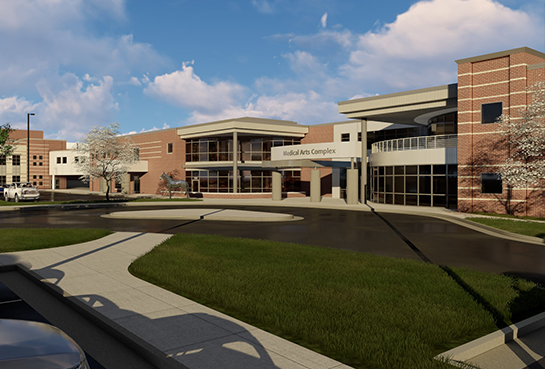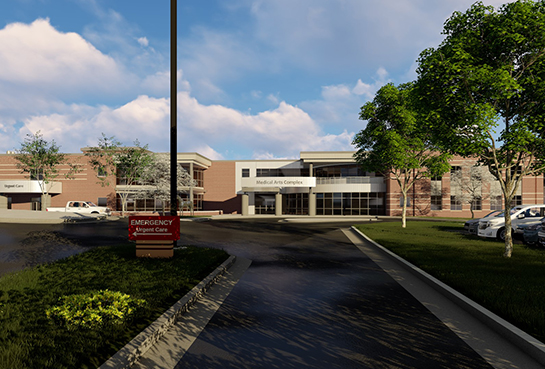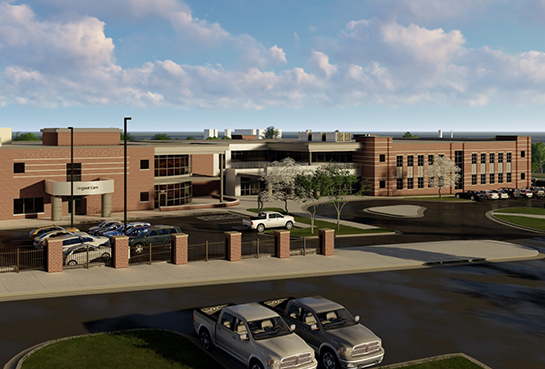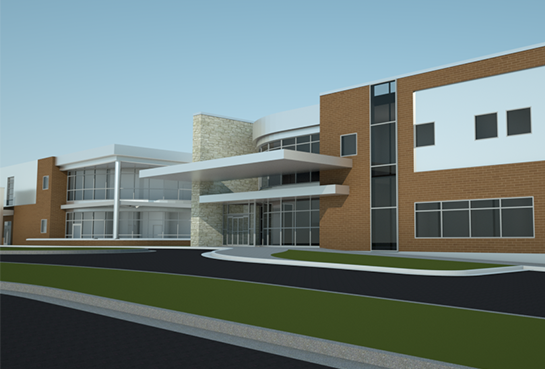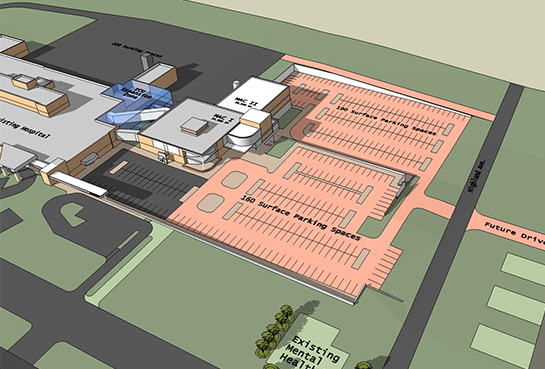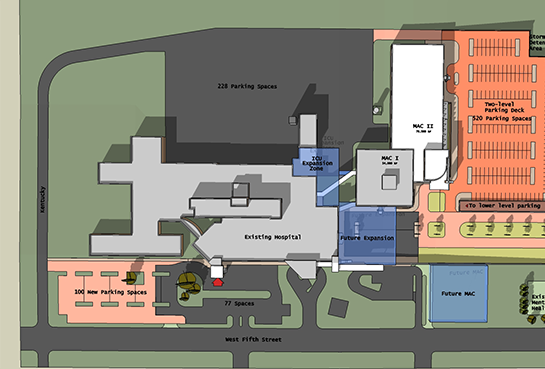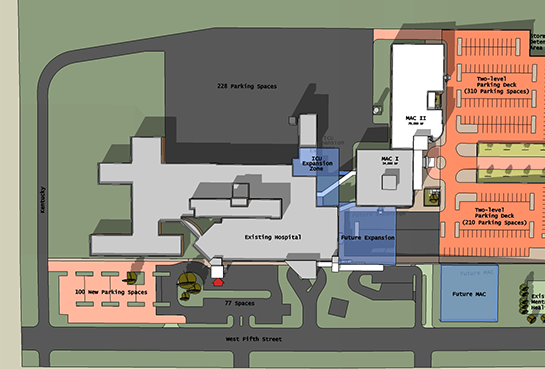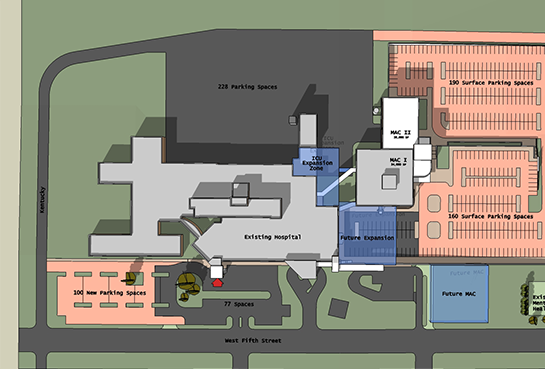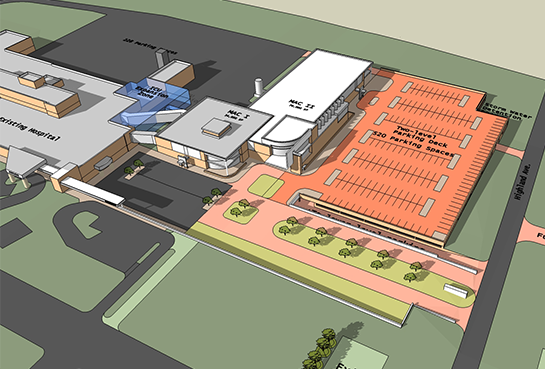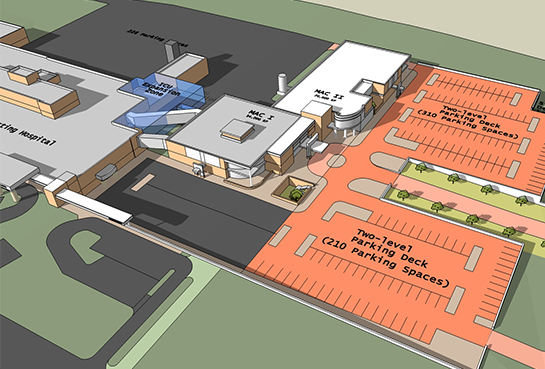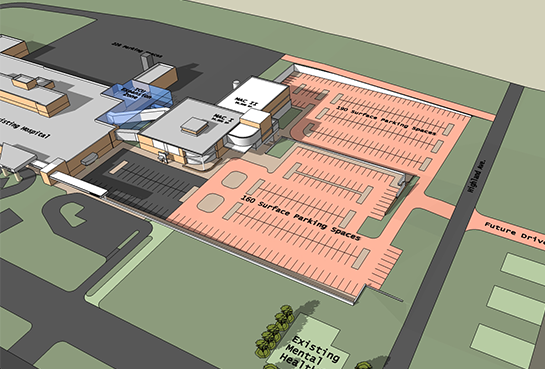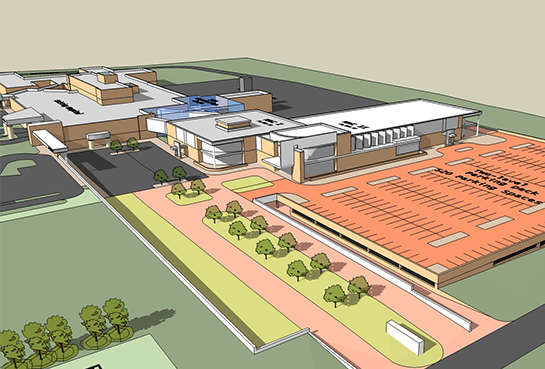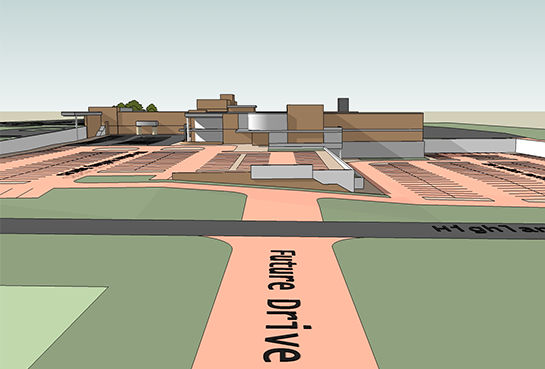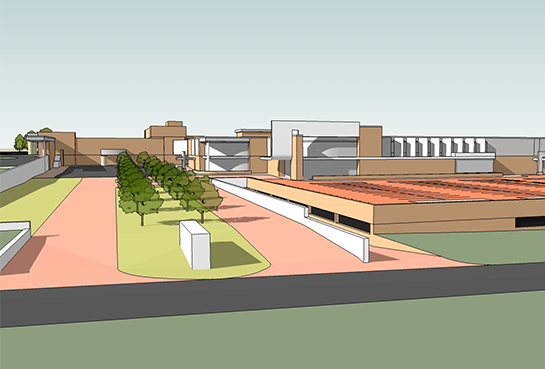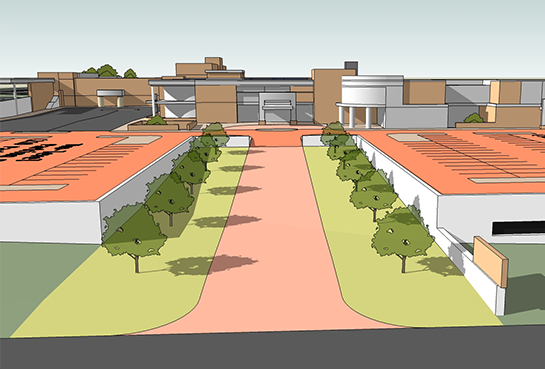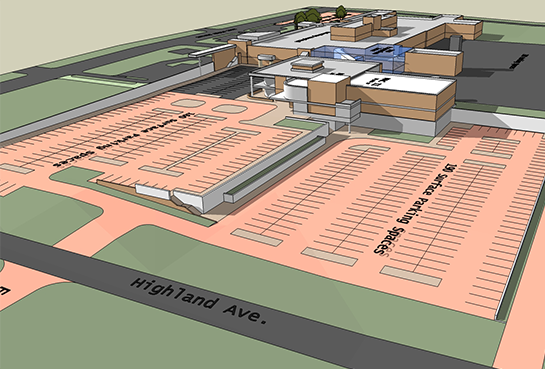 LOCATION:
Sheridan, WY
DETAILS:

SERVICES:
Architecture
Civil Engineering
Electrical Engineering
Interior Design
Programming
Structural Engineering

---
For more than a decade, TSP and Sheridan Memorial Hospital have worked diligently to put in place a Master Plan that guides the system's needed expansion and the campus' continued growth. The 70,000 sf two-story building now under construction is the latest facility to grow from that 2011 plan. It's anticipated to open in late 2018. The $13.51 million building will house Sheridan Memorial Hospital's primary-care practice, Big Horn Mountain Medicine, within an on-stage/off-stage delivery model.
The exterior design of the new Medical Office Building (MOB) strikes a balance to blend with the existing Medical Arts Complex, which TSP also designed. Ultimately, the two buildings will share a unified entrance. Together, the MAC and the MOB will provide physicians with proximity to hospital and clinic spaces. This enables ease of communication among specialty providers and serves patients with the best possible care.
Project Accountability Team