Sioux Falls Fire Rescue Station 12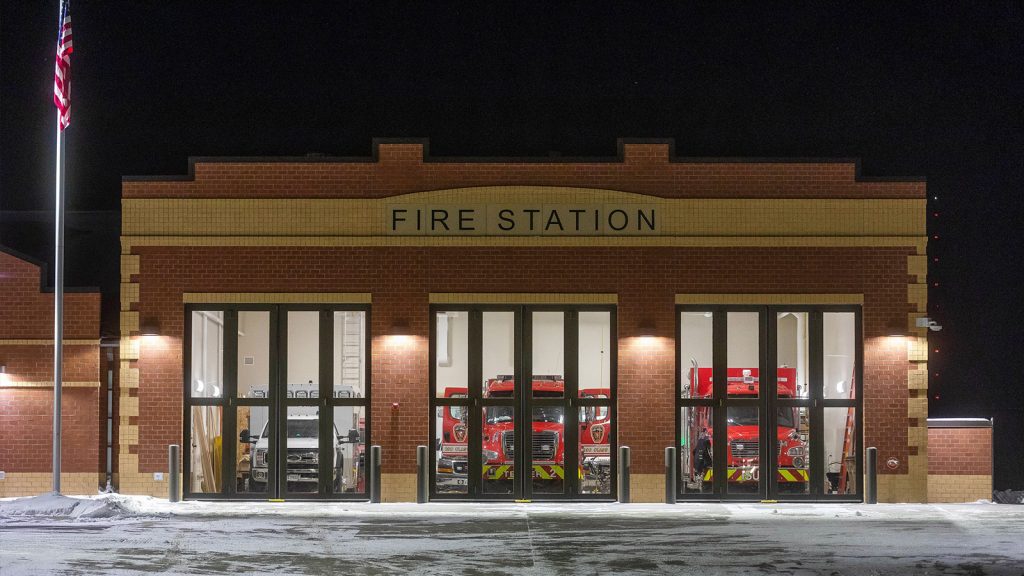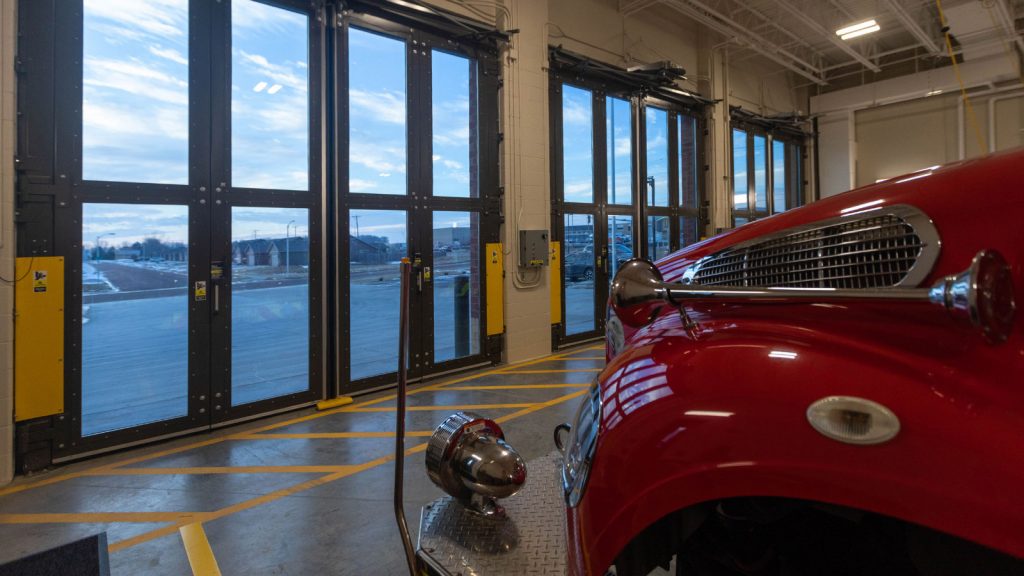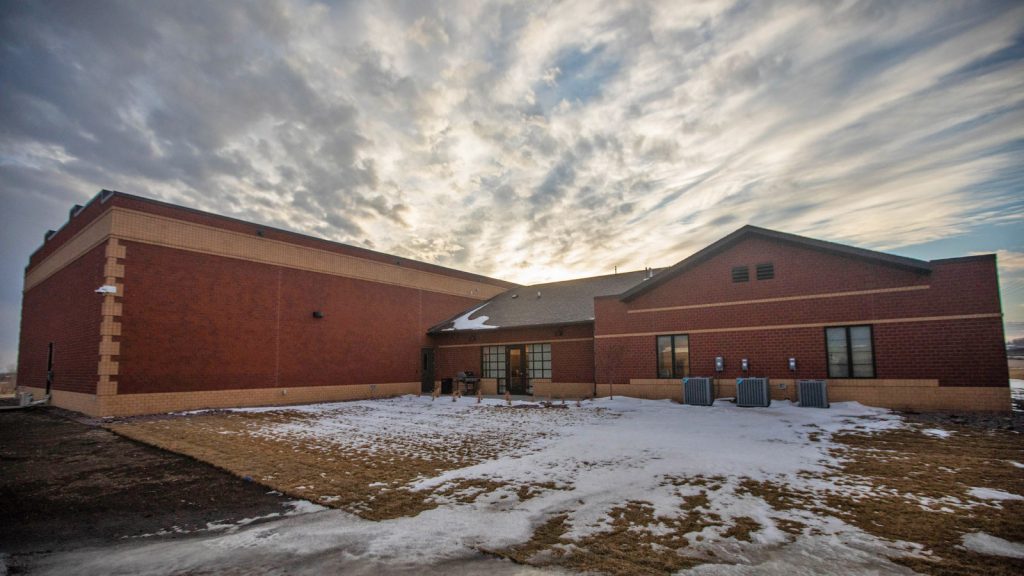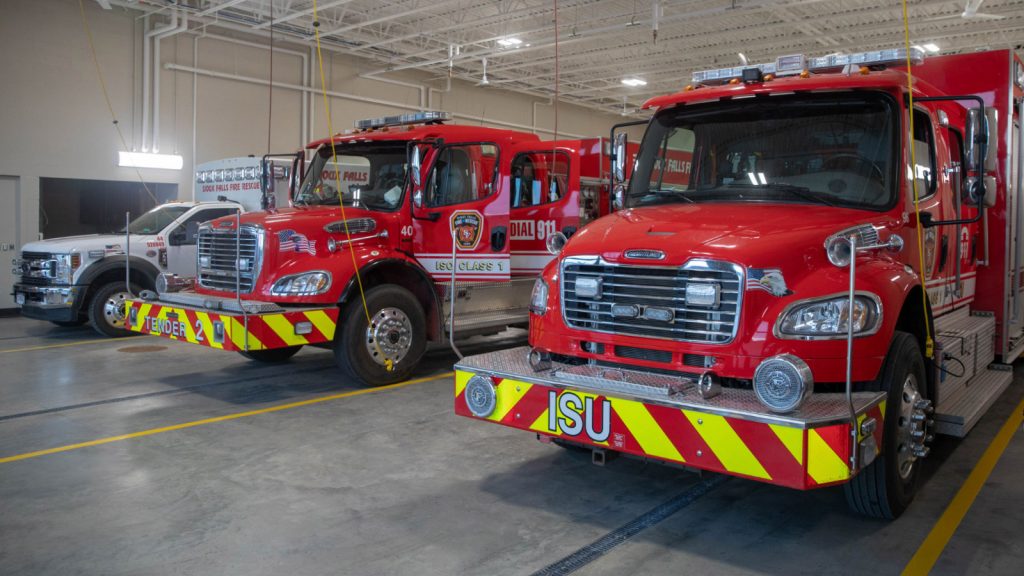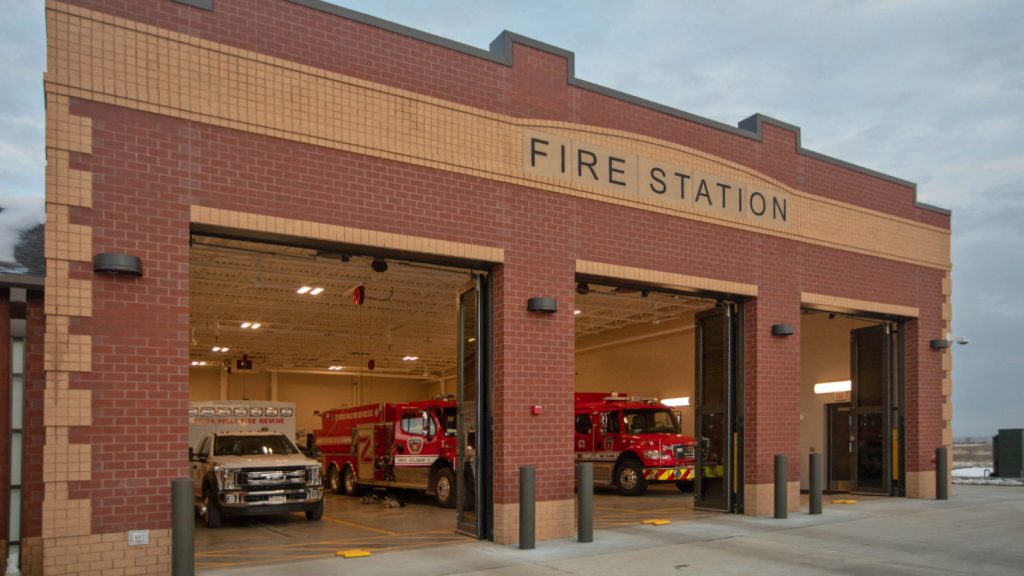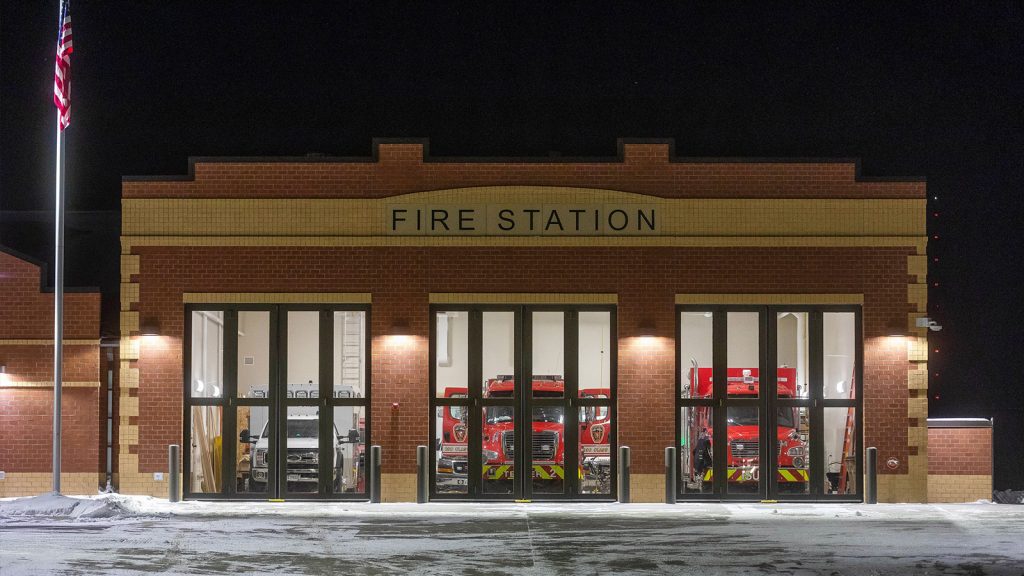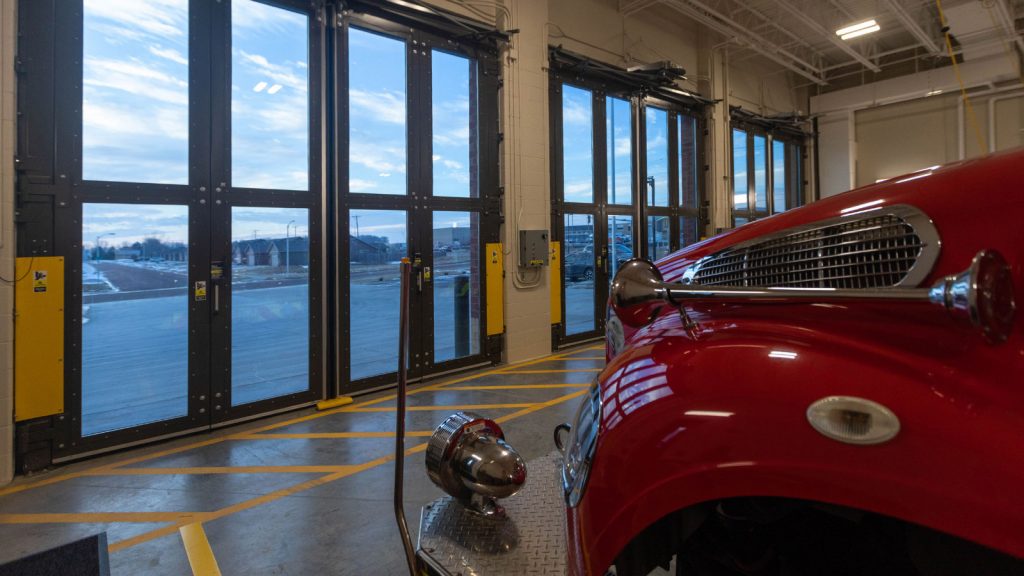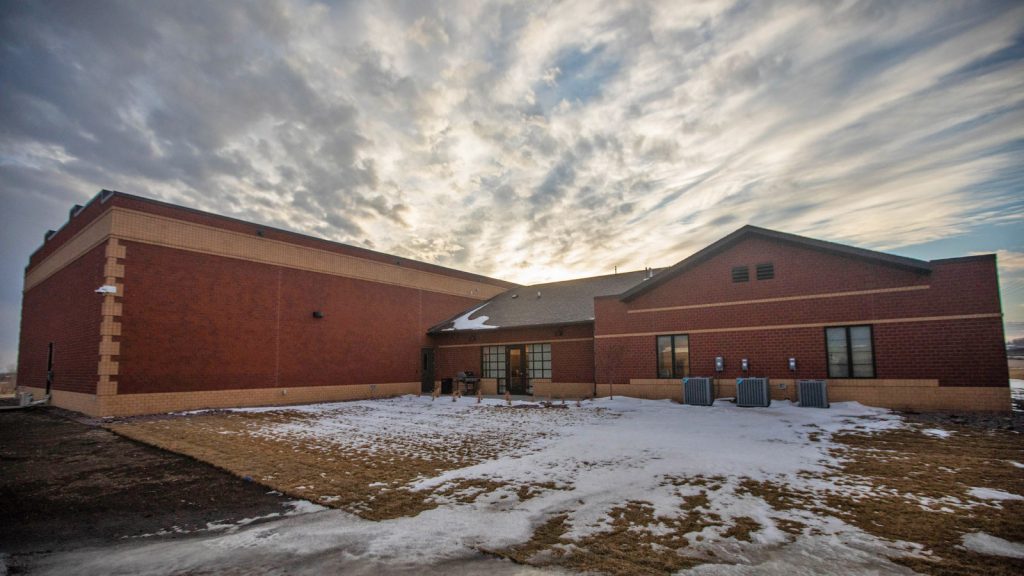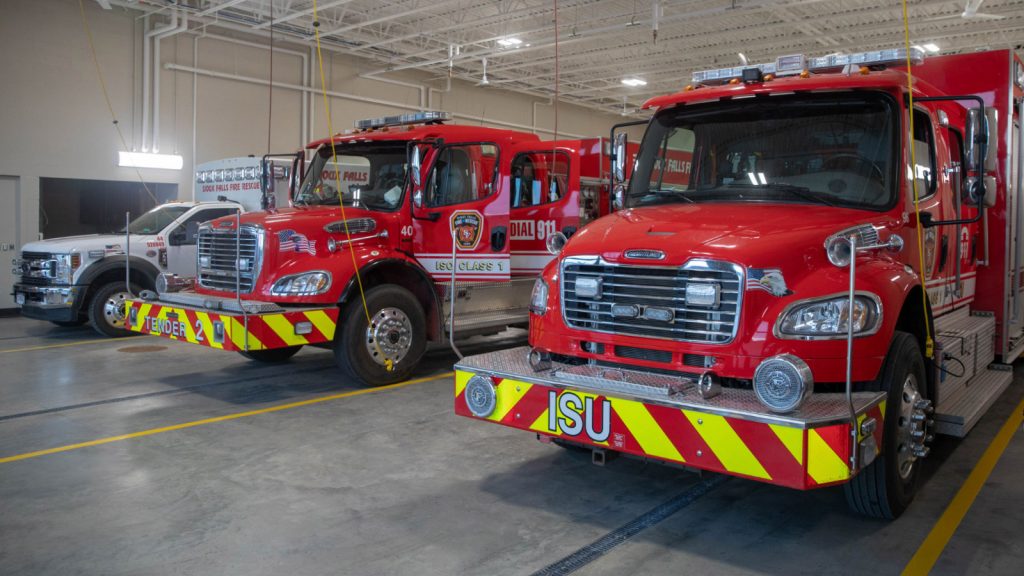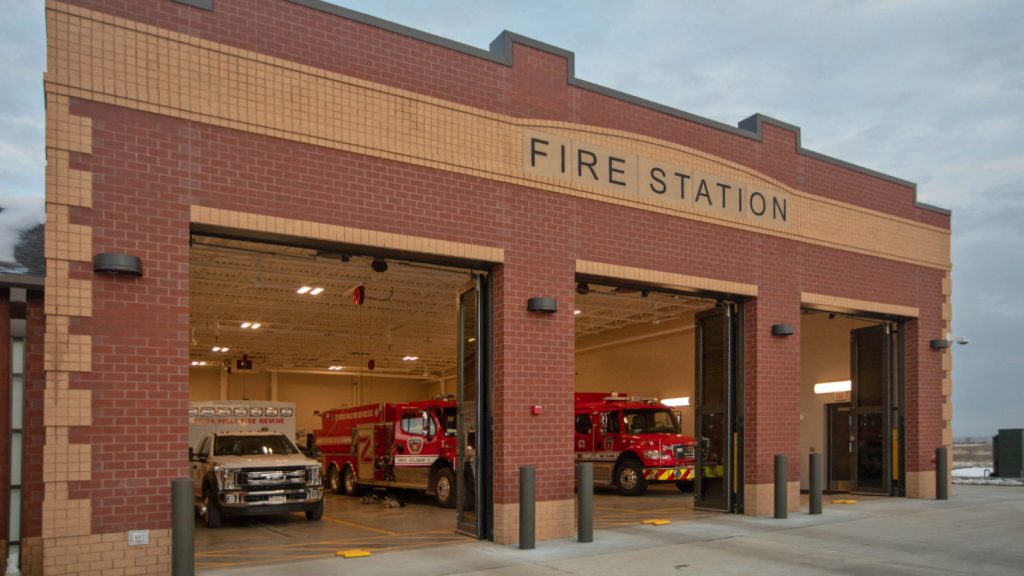 LOCATION:
Sioux Falls, SD
DETAILS:
A 10,000 sf fire station is based on a template that allows flexibility in designing it to fit the site and needs. This station features bifolding doors that will decrease vital response time.
SERVICES:
Architecture
Cost Estimating, Schematic
Electrical Engineering
Interior Design
Mechanical Engineering
Project Management
Structural Engineering

Collaborating for the second new fire station in five years, TSP and the City of Sioux Falls kept the best of what worked in the our initial overhaul of Fire Rescue's old prototype. Our team reoriented the plan to fit the site and adapted certain features to fit the vision for Fire Station 12, which will serve the southeast portion of town. Fire Station 12 is situated so the fire apparatus goes out and comes in the same doors, rather than driving to the back of the building to pull in.
Fire Station 12 also was designed to accommodate a report-to-work station for police officers at some point in the future. The building was designed and situated on the lot knowing someday its use will be expanded.
Both fire stations were constructed in a red and tan color scheme, selected as a historic nod to the quartzite and limestone used in Central Fire Station, located in downtown Sioux Falls and now more than 100 years old. Detailing elements like quoining, a decorative approach to define the corners, give the building of about 10,000 square feet a distinctive look.
There are some other important design differences, too. The newer station's apparatus bays feature bifolding, or side fold, glass doors rather than overhead doors. Not only do they help in a faster response time, the doors allows drivers and pedestrians to glimpse the fire station's interior. At night, the fire equipment glitters in the overhead lights, providing a stronger connection to the surrounding residential area. Station 12 also is upsized to include a classroom for the firefighters that doubles as a storm shelter. The recent code requirement for facilities of this type gives occupants a protected space designed to withstand winds of up to 250 miles per hour.
Project Accountability Team