Sioux Falls Regional Airport Concourse Finishes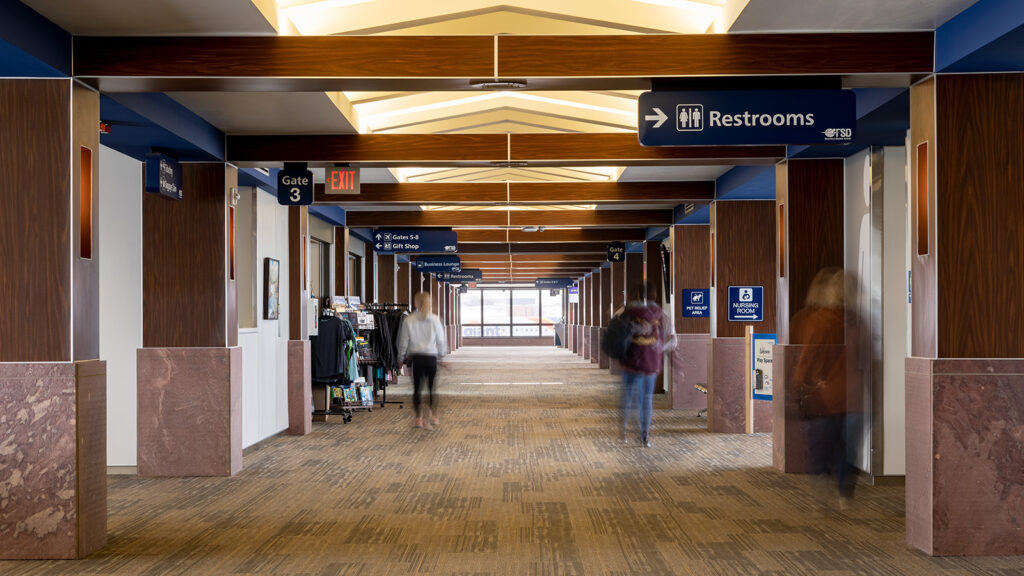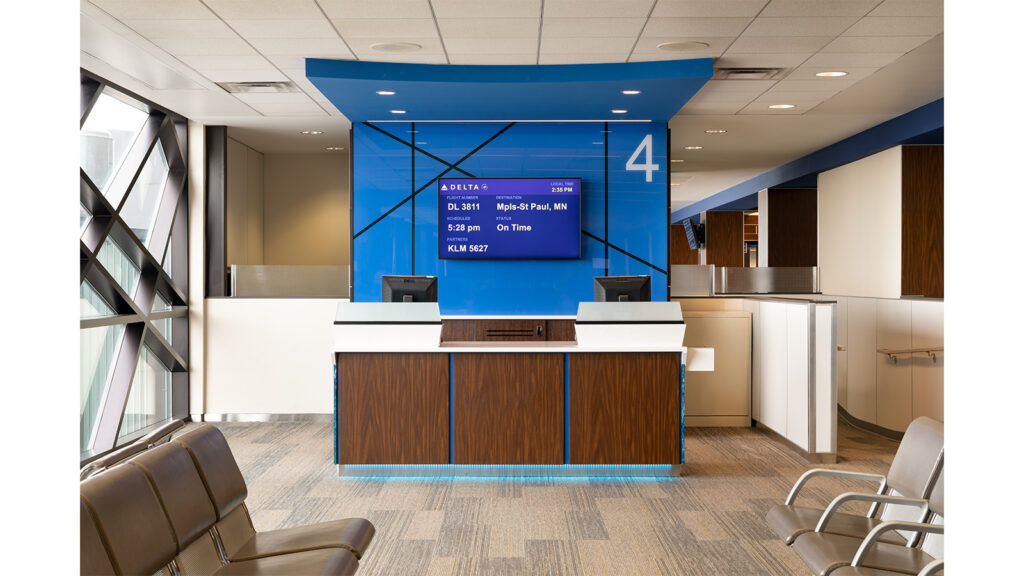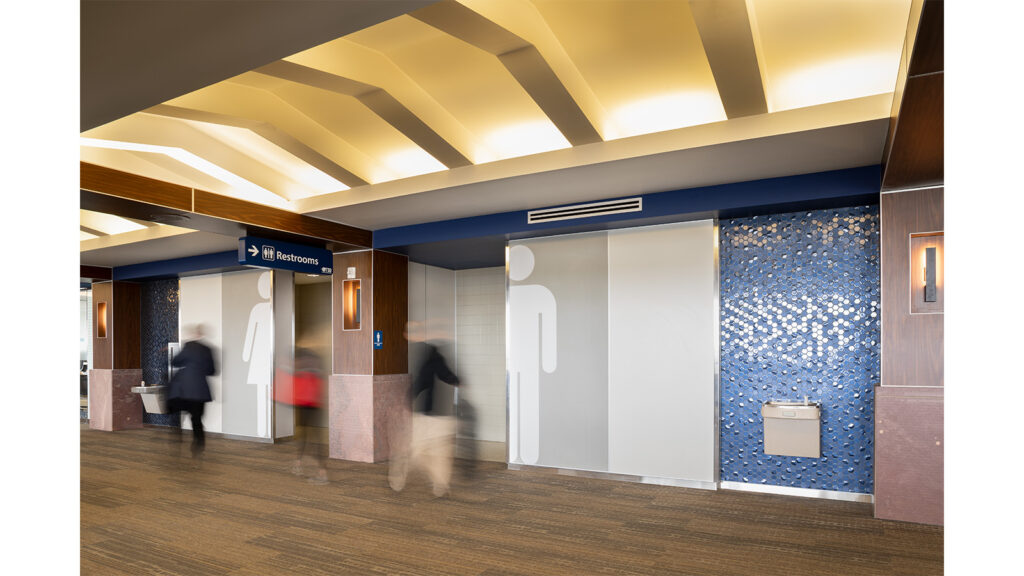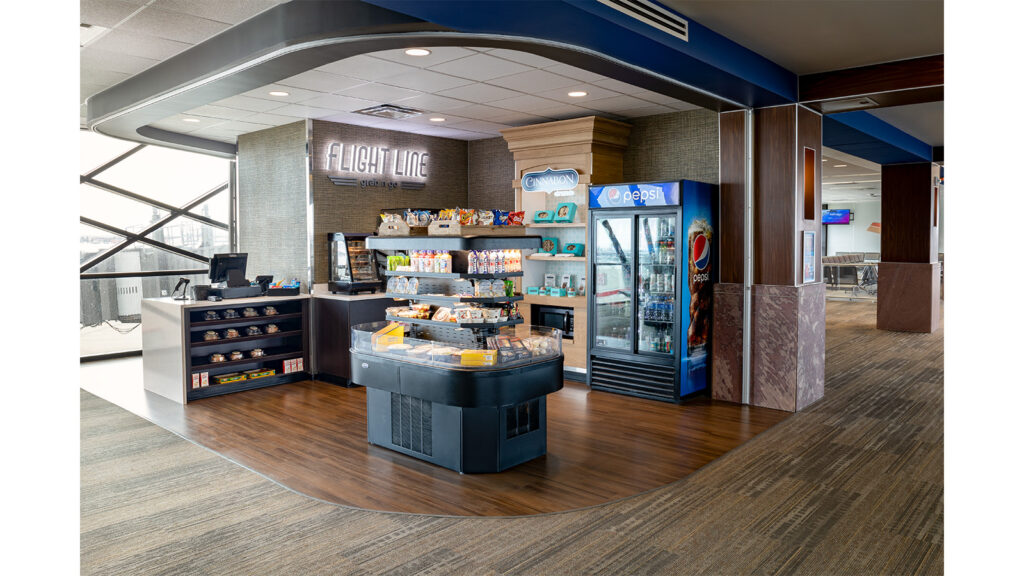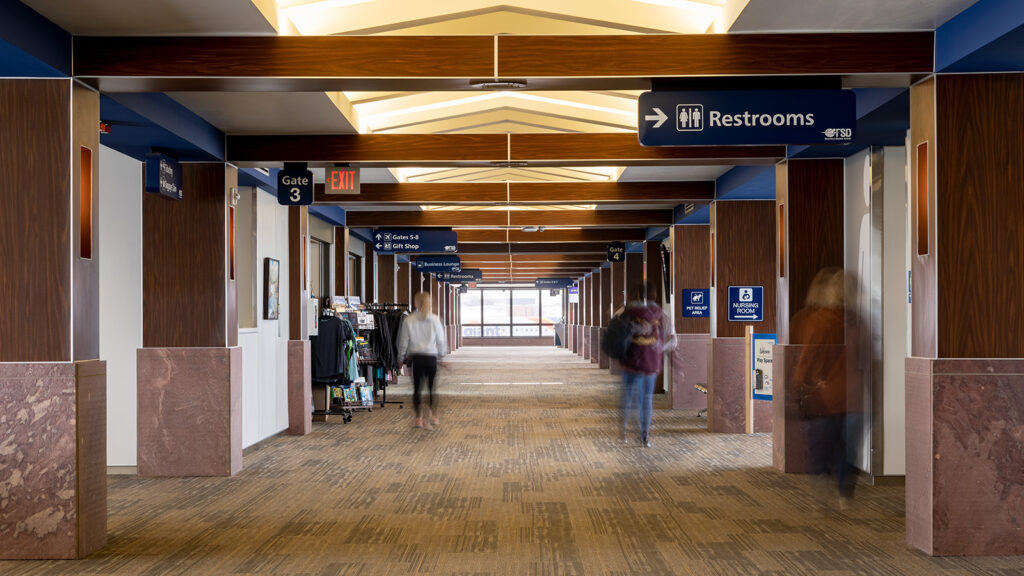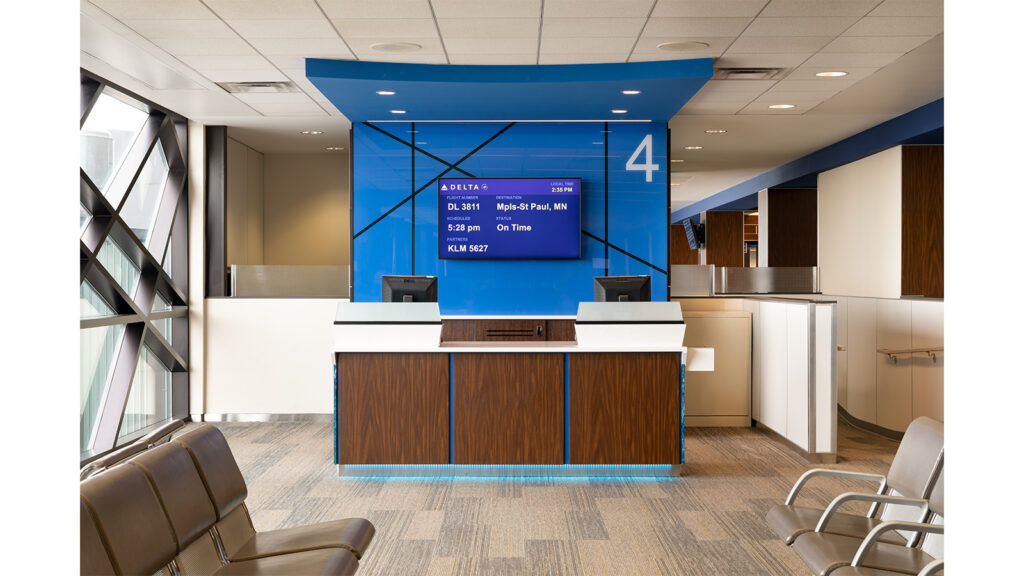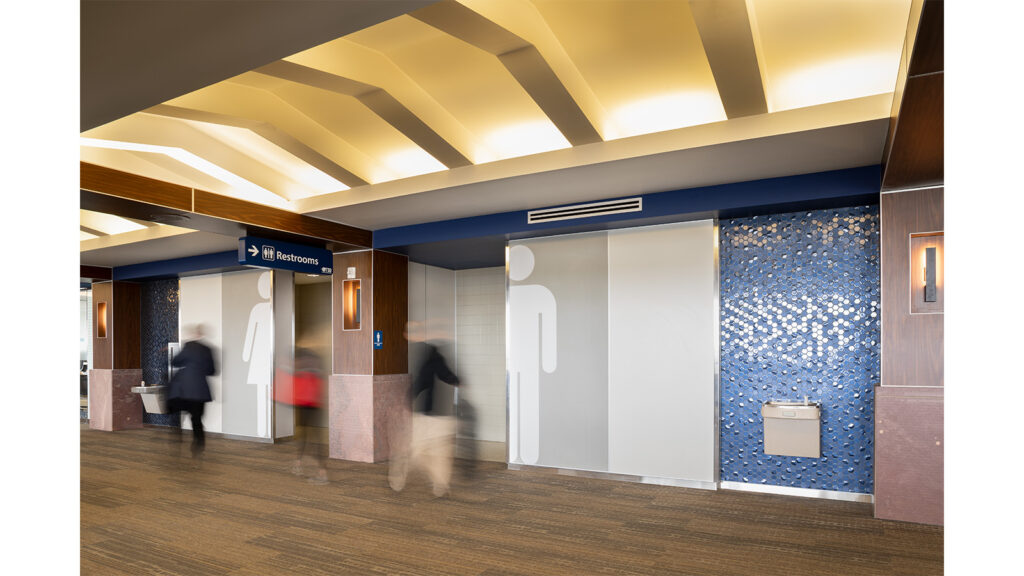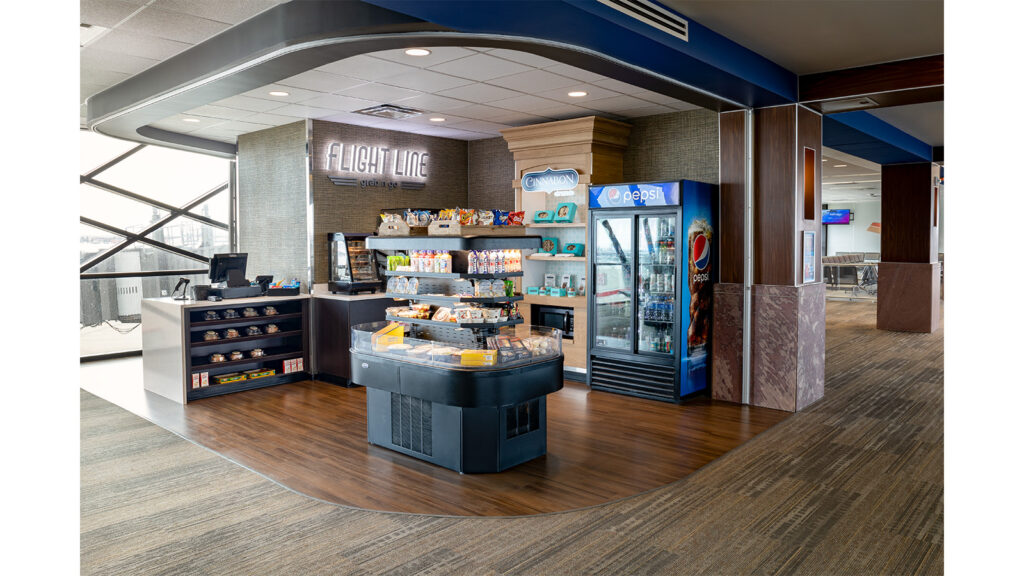 LOCATION:
Sioux Falls, SD
DETAILS:
Interior renovations in the upper-level concourse areas including a deli and family restroom.

SERVICES:
Architecture
Construction Administration Services
Electrical Engineering
Interior Design
Mechanical Engineering

This interior renovation aligns finishes and features in the concourse — the upper-level areas beyond the security checkpoint — with those in the TSP-designed lobby and baggage-claim areas. Passengers now see new flooring and wall coverings in the concourse, plus new gate counters and lighting sconces in the main corridor. Freestanding charging counters in gate areas were designed to blend in with the design of the gate counters and provide greater convenience for passengers.
A family restroom in the concourse with a universal changing table now makes traveling easier for those with children or adults who need assistance with care. The universal changing table is a first for the forward-thinking airport. The equipment isn't required by current building codes, but the International Codes Council has approved these tables as a must in the near future: they will be required in certain facilities for projects that take place under the 2024 version of the International Building Code.
Another TSP project took place during the same timeframe to add a deli area near Gate 5 for easy access to grab-and-go food and beverages. The Sioux Falls Regional Airport welcomed 1,227,761 passengers in 2022. These concourse enhancements are important amenities to best serve travelers in a growing and thriving area.
Project Accountability Team