South Dakota School of Mines & Technology Foundation Pearson Alumni & Conference Center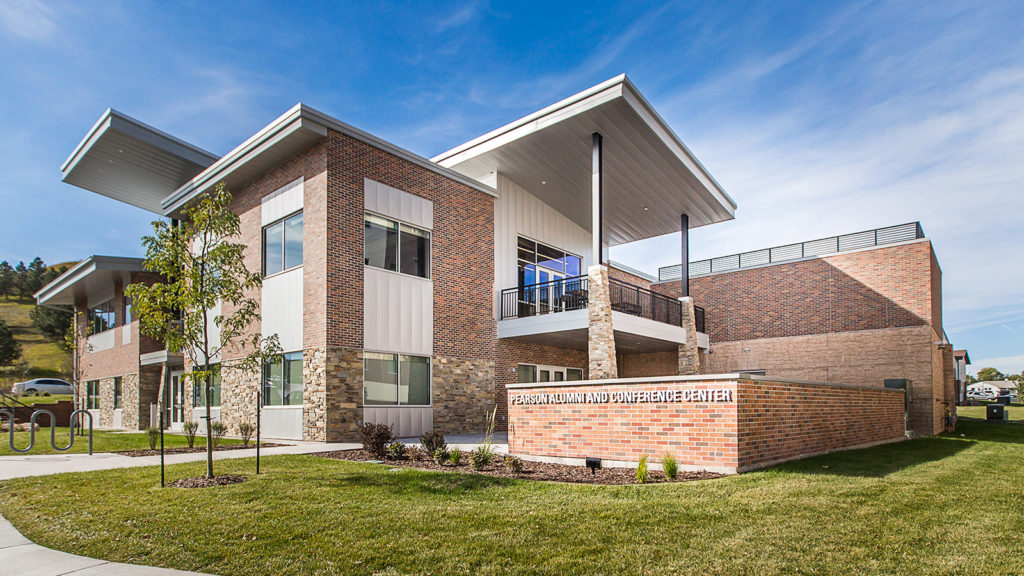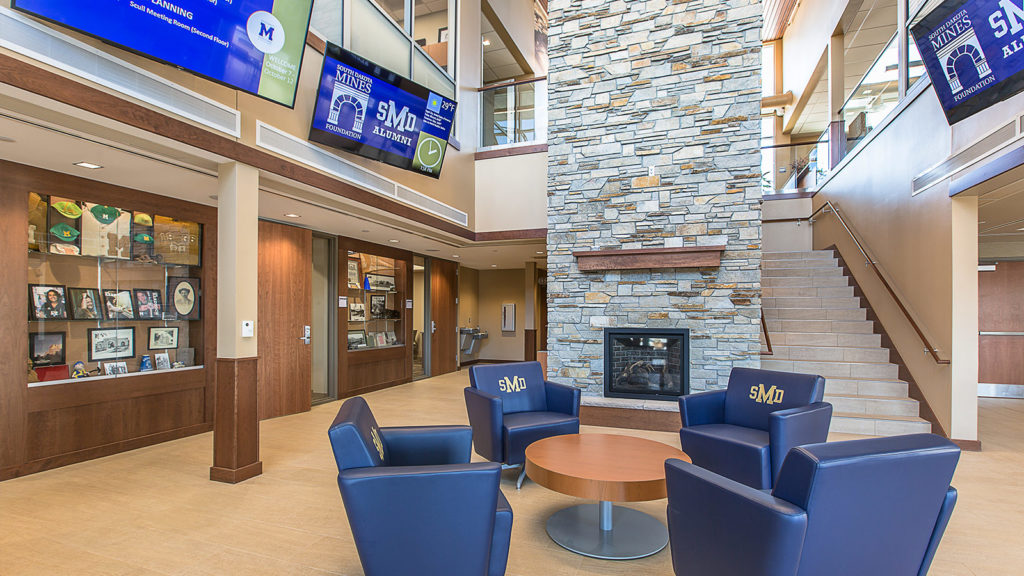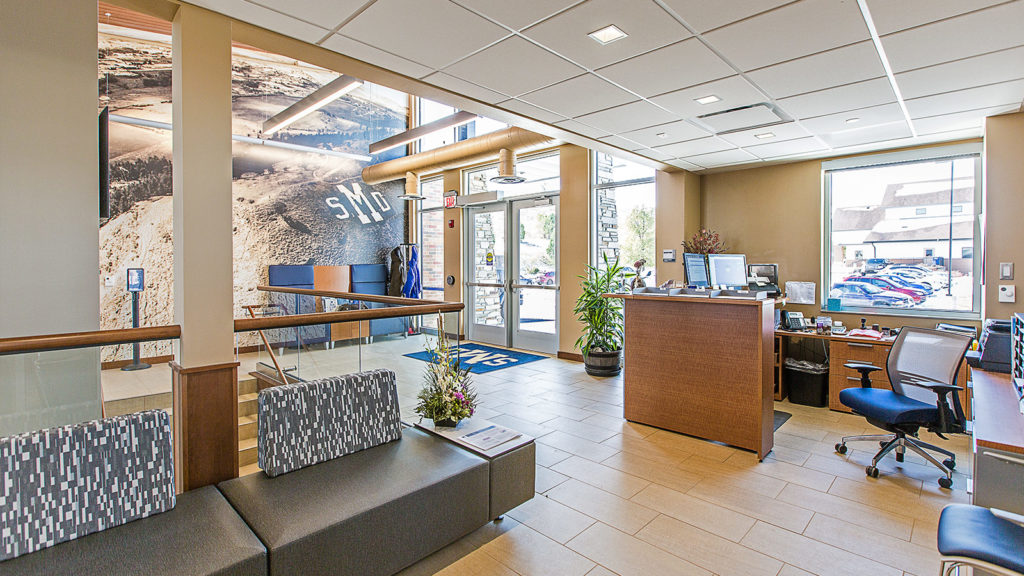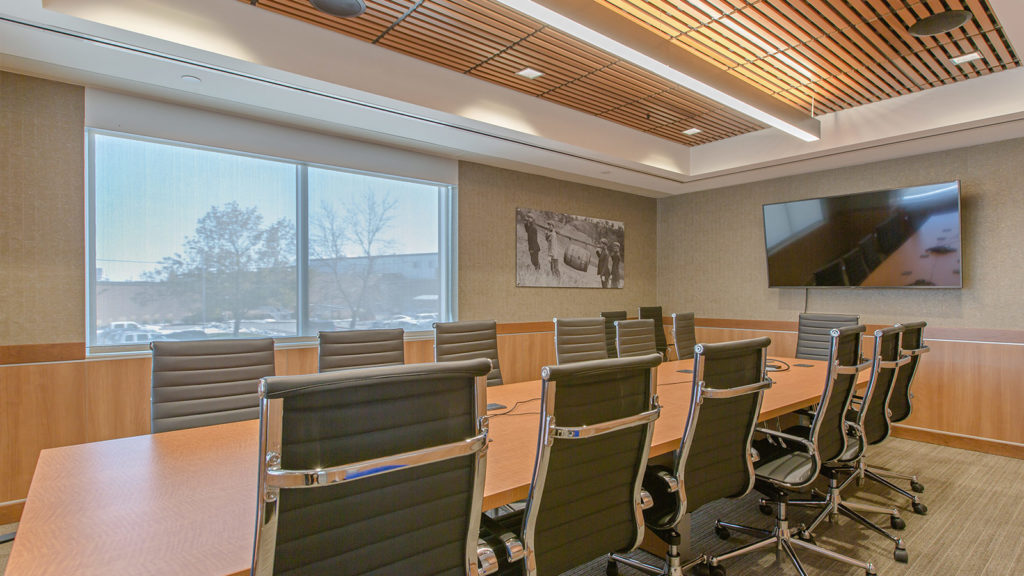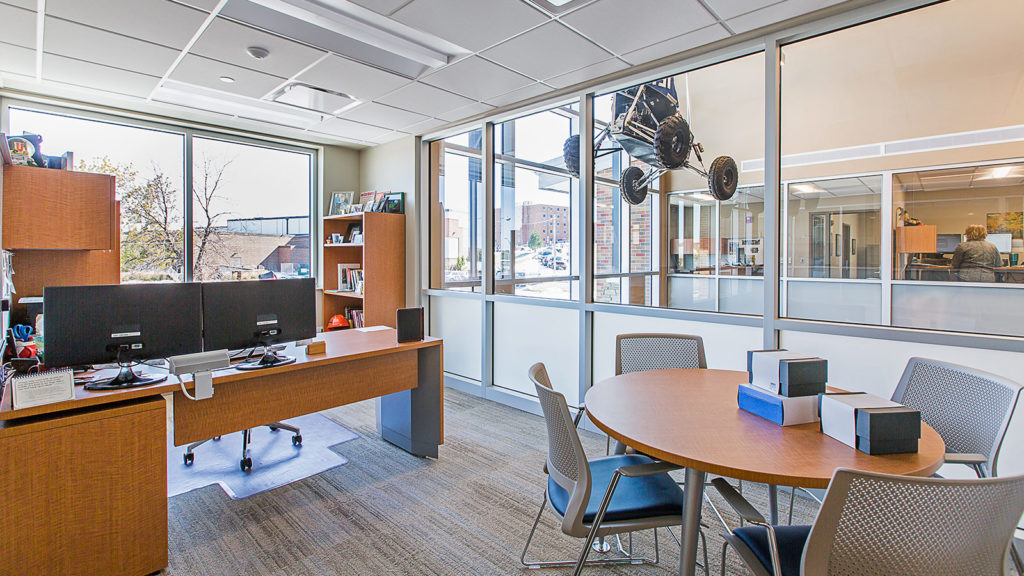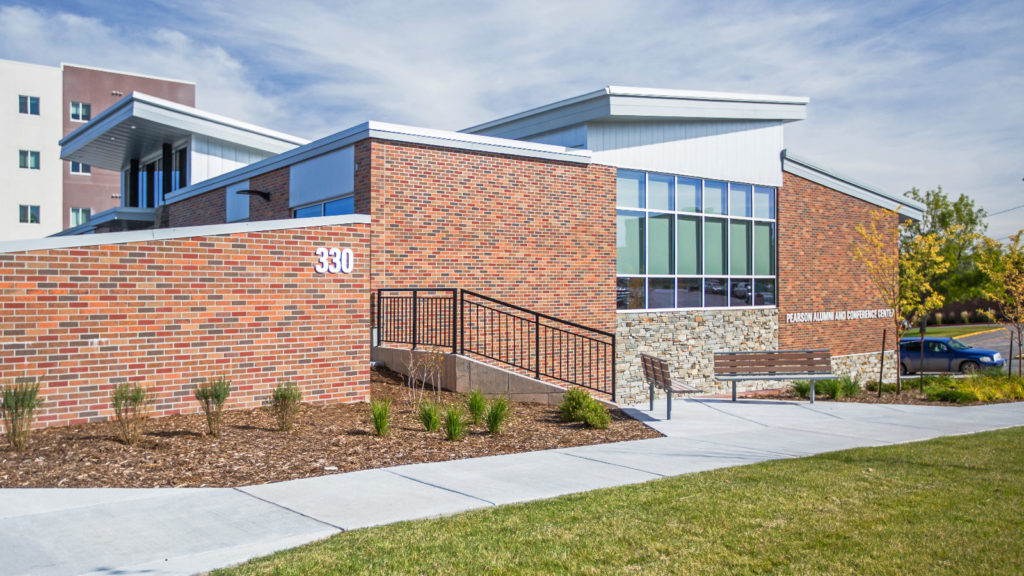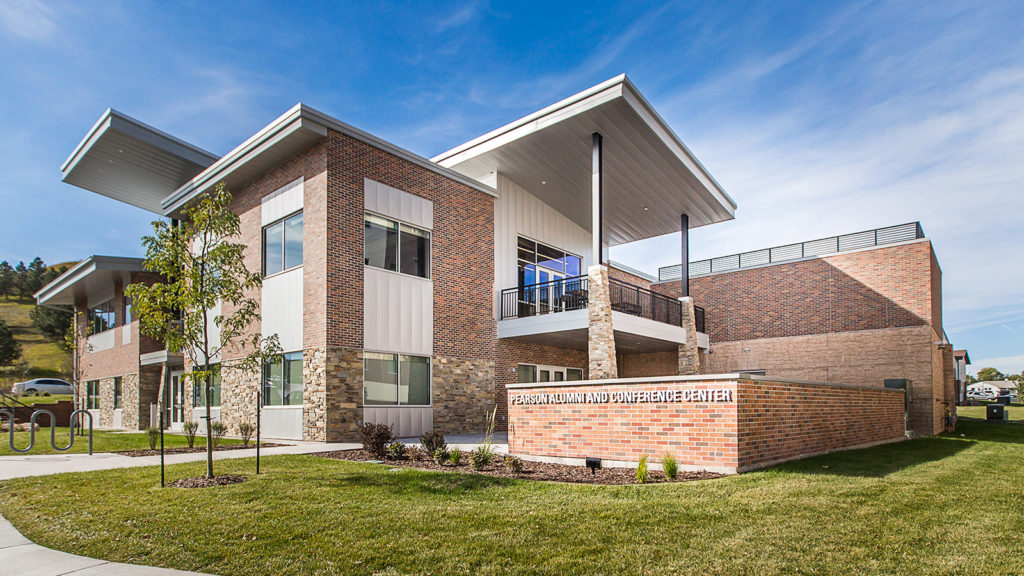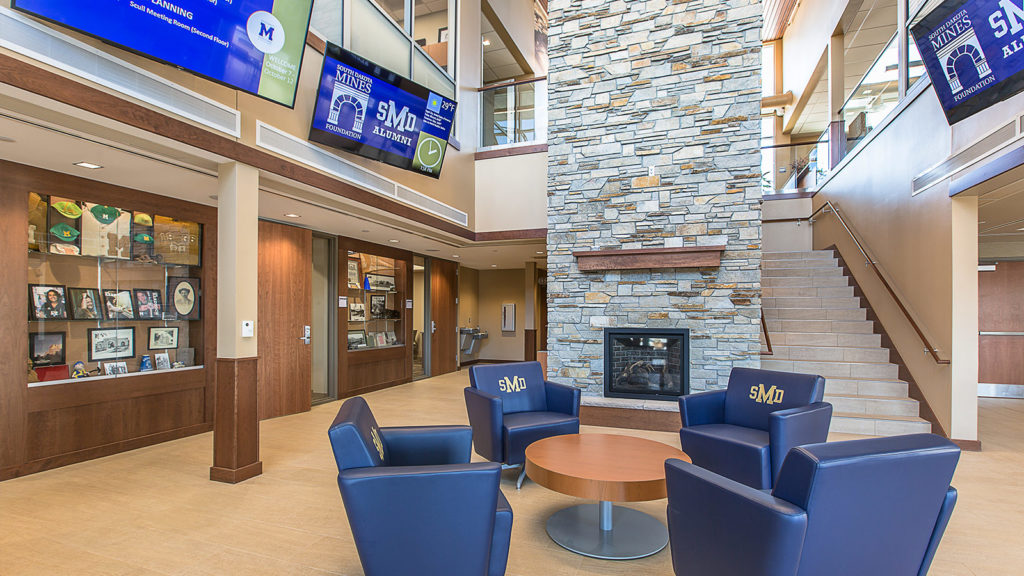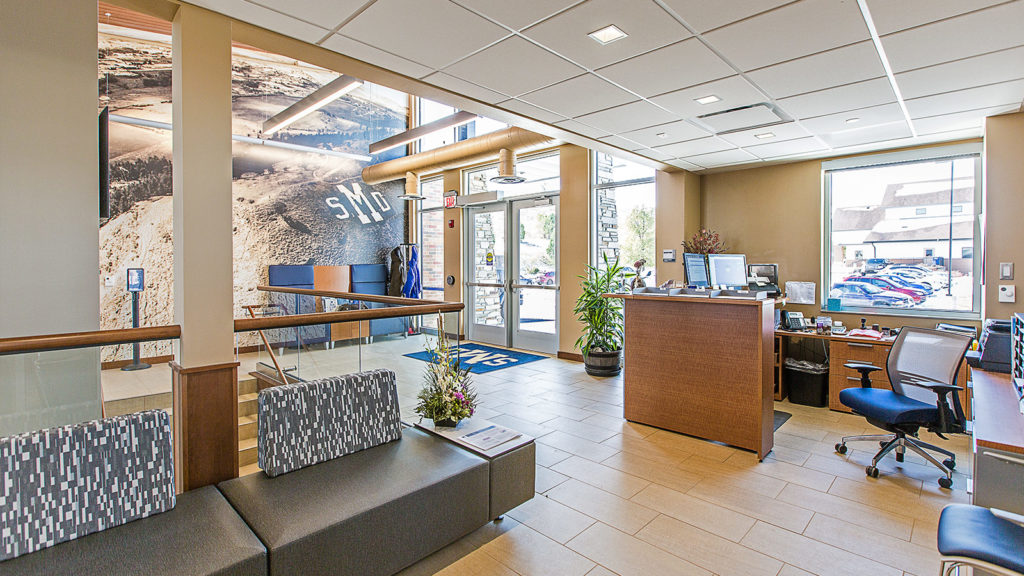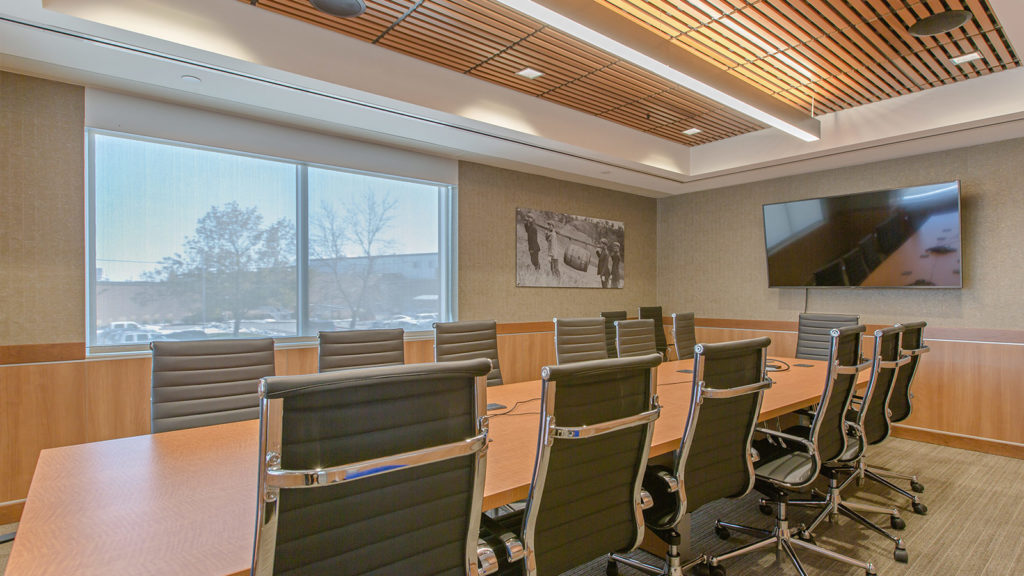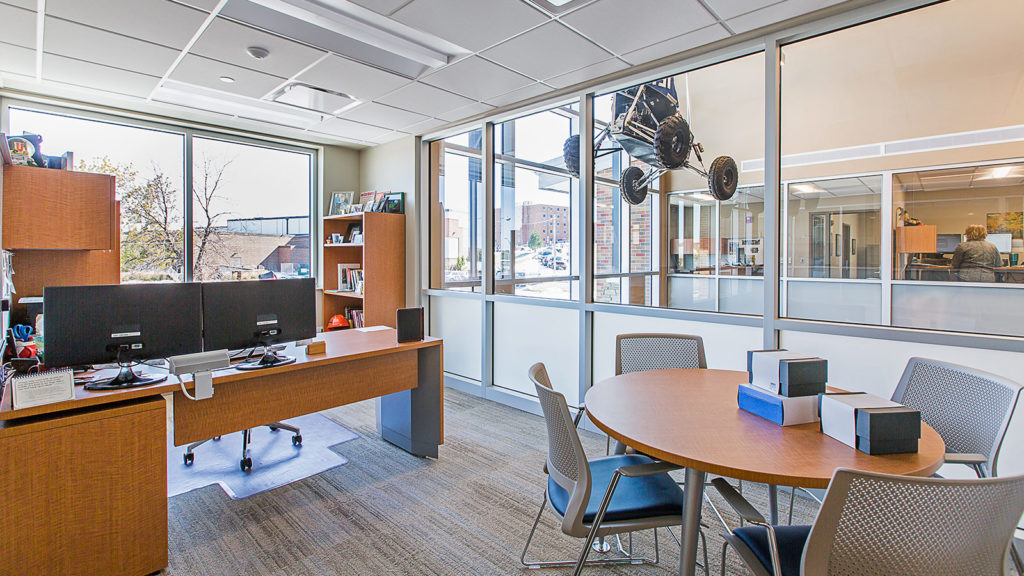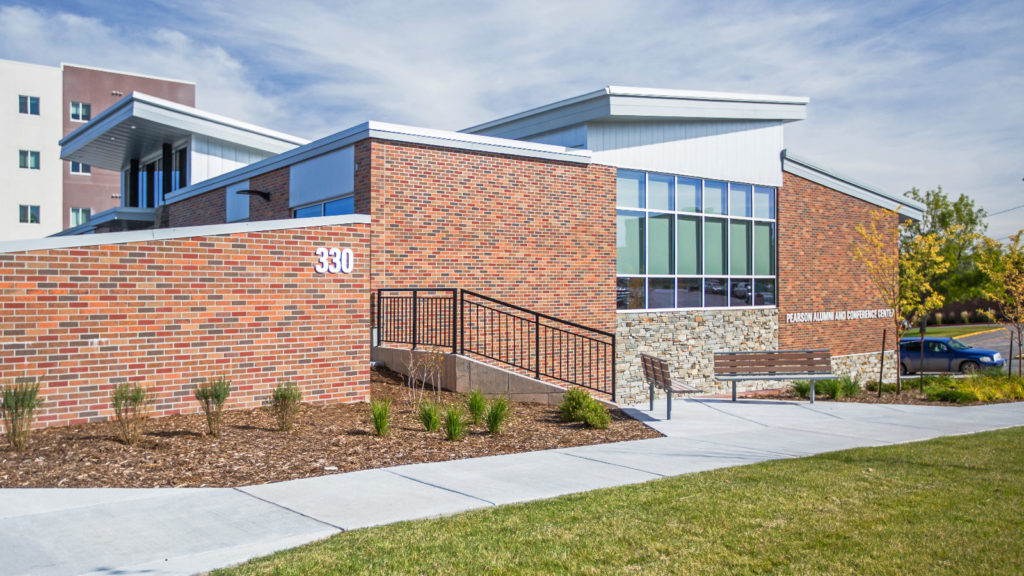 LOCATION:
Rapid City, SD
DETAILS:
10,000 sf of new construction divided between Alumni Association offices and headquarters for the SD Mines Foundation
SERVICES:
Architecture
Civil Engineering
Electrical Engineering
Interior Design
Mechanical Engineering
Structural Engineering

The Pearson Alumni & Conference Center, a new 9,948 sf building constructed on private property west of South Dakota School of Mines & Technology's Surbeck Center, houses offices for both the college's foundation and its Alumni Association.
Open since July 2019, it houses the SD Mines Foundation offices on the second level, while the Alumni Association occupies the first level. The center includes meeting and conference rooms and a large event area for SD Mines needs. The building also has a covered exterior patio that allows events to flow outdoors from the large conference space and a second-level covered patio off the offices.
The building's north and south portions are split by a two-story-high lobby and pre-function space. Visitors find easy access to the lobby from the street-side entry on the first level as well as the parking-lot entry on the second level. The first level contains the large conference space, larger meeting rooms, and offices. The second level contains the offices and smaller meeting rooms. The exterior materials of brick, stone, and metal panels draw from the vernacular of the surrounding campus.
The parking lot includes 14 spaces. A 12-foot-high retaining wall borders one end of the parking lot. TSP's civil engineering team provided water, sewer, and storm sewer services. Their design also expanded the existing stormwater quality/detention pond to accommodate the increased amount of impervious surfaces on the site.
Project Accountability Team