South Dakota School of Mines & Technology Foundation Pearson Alumni and Conference Center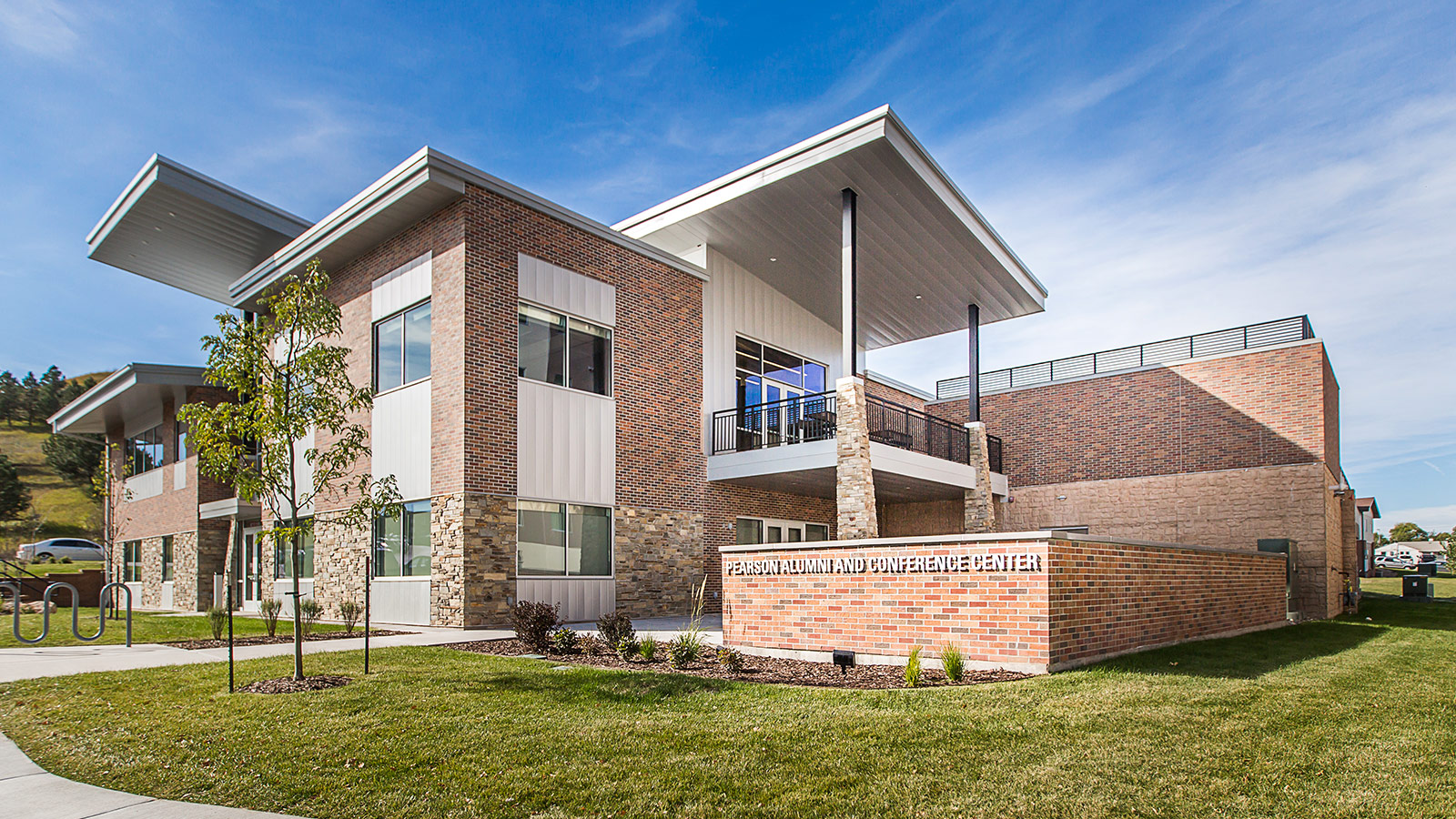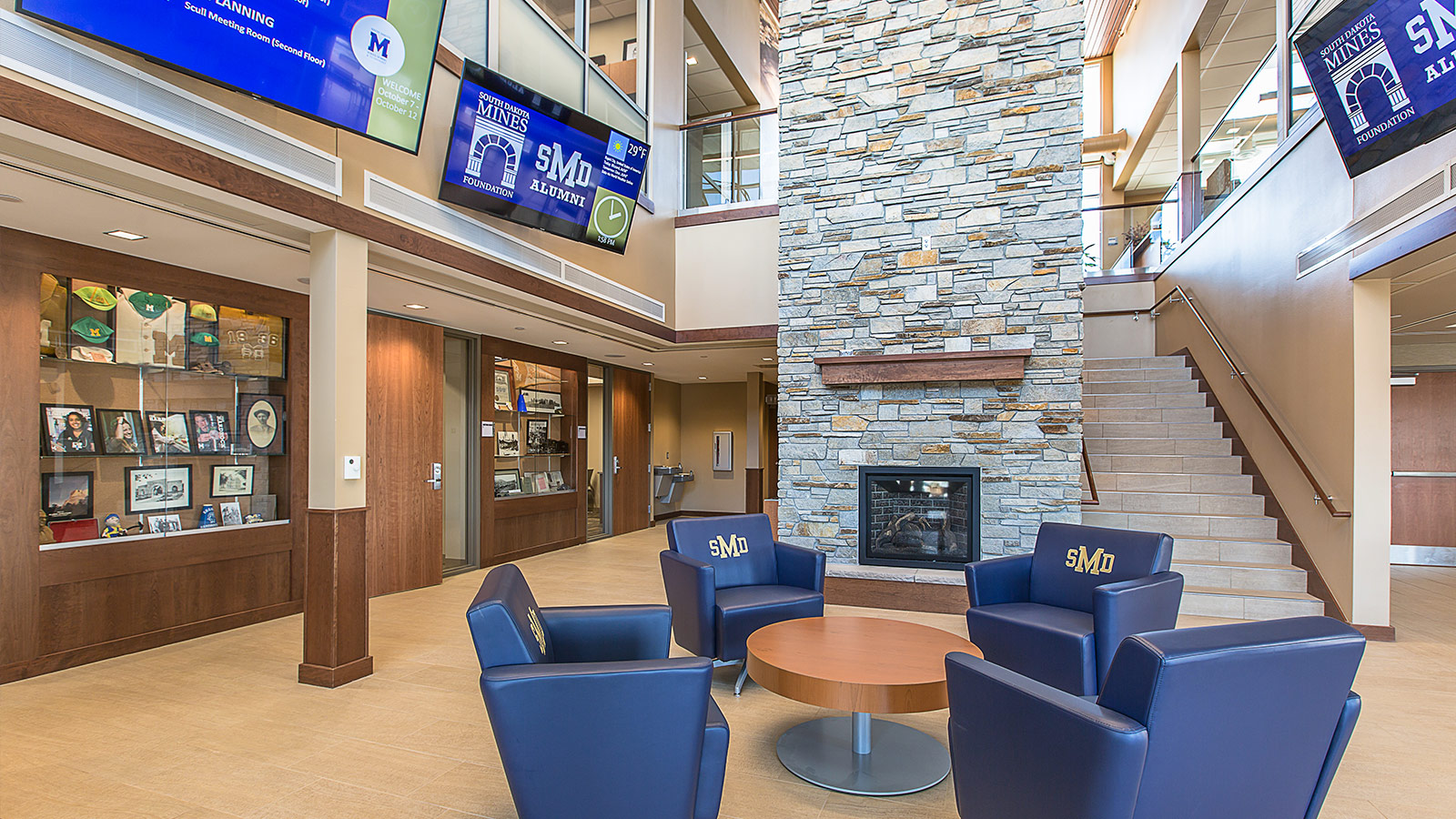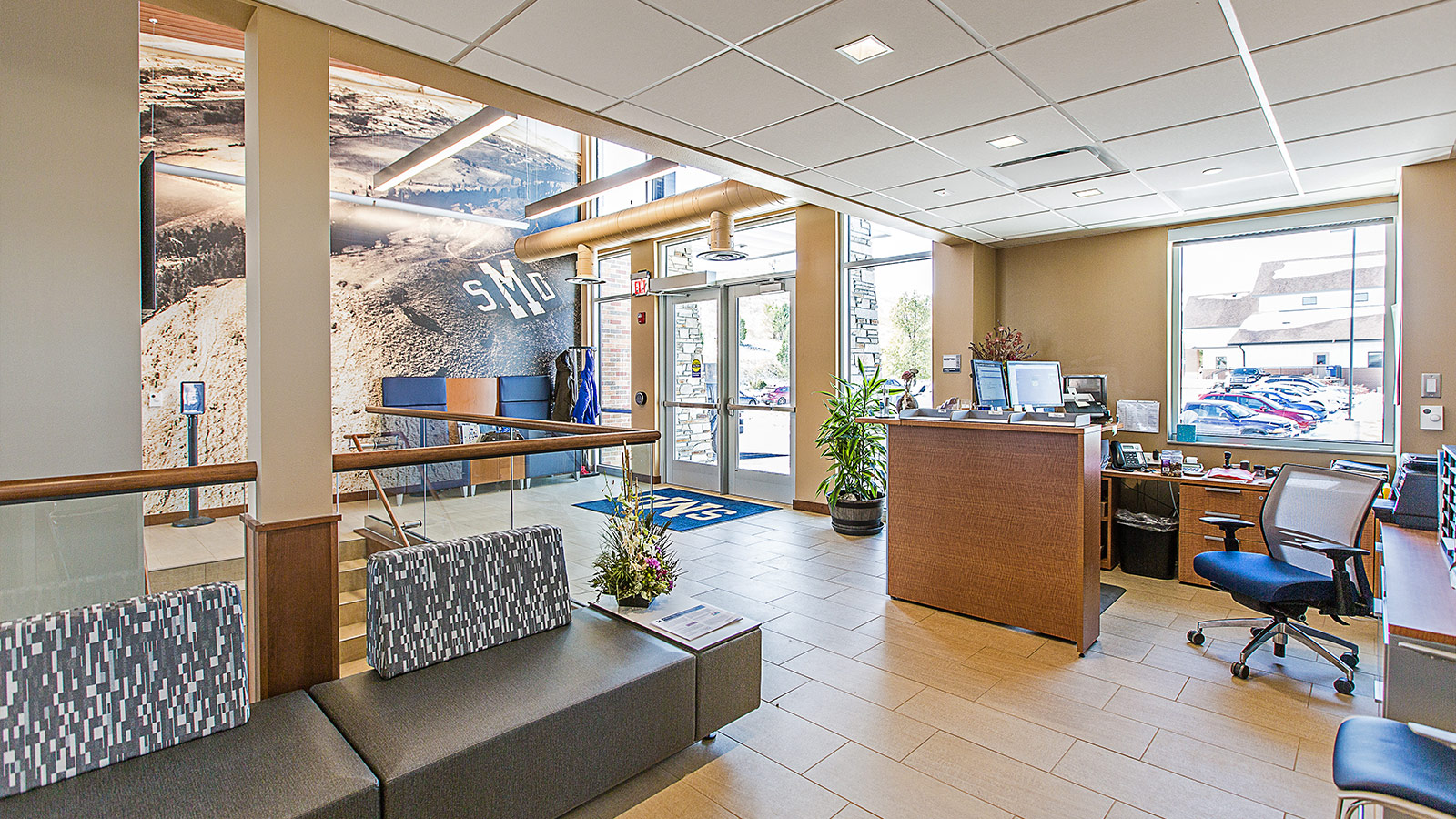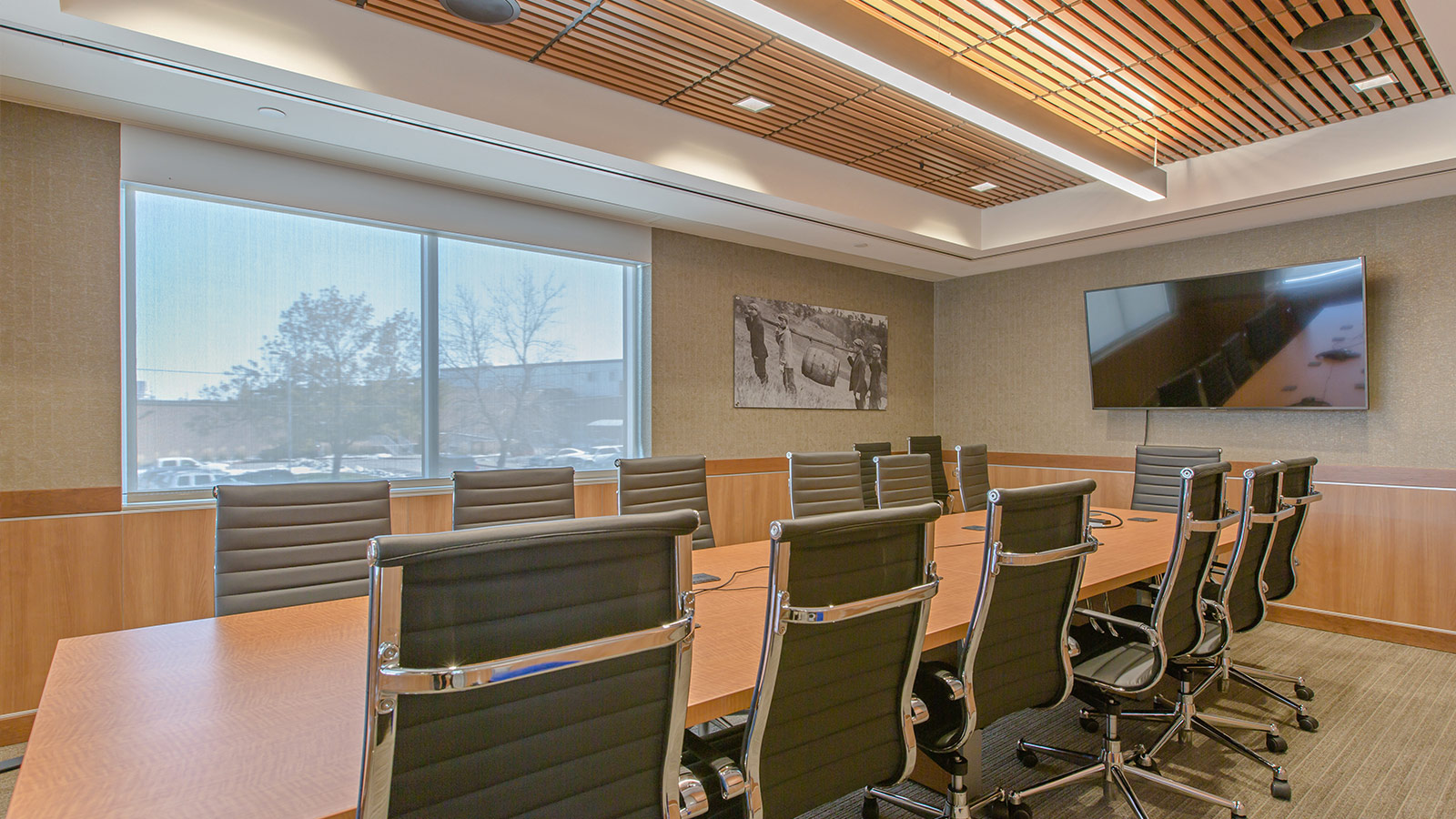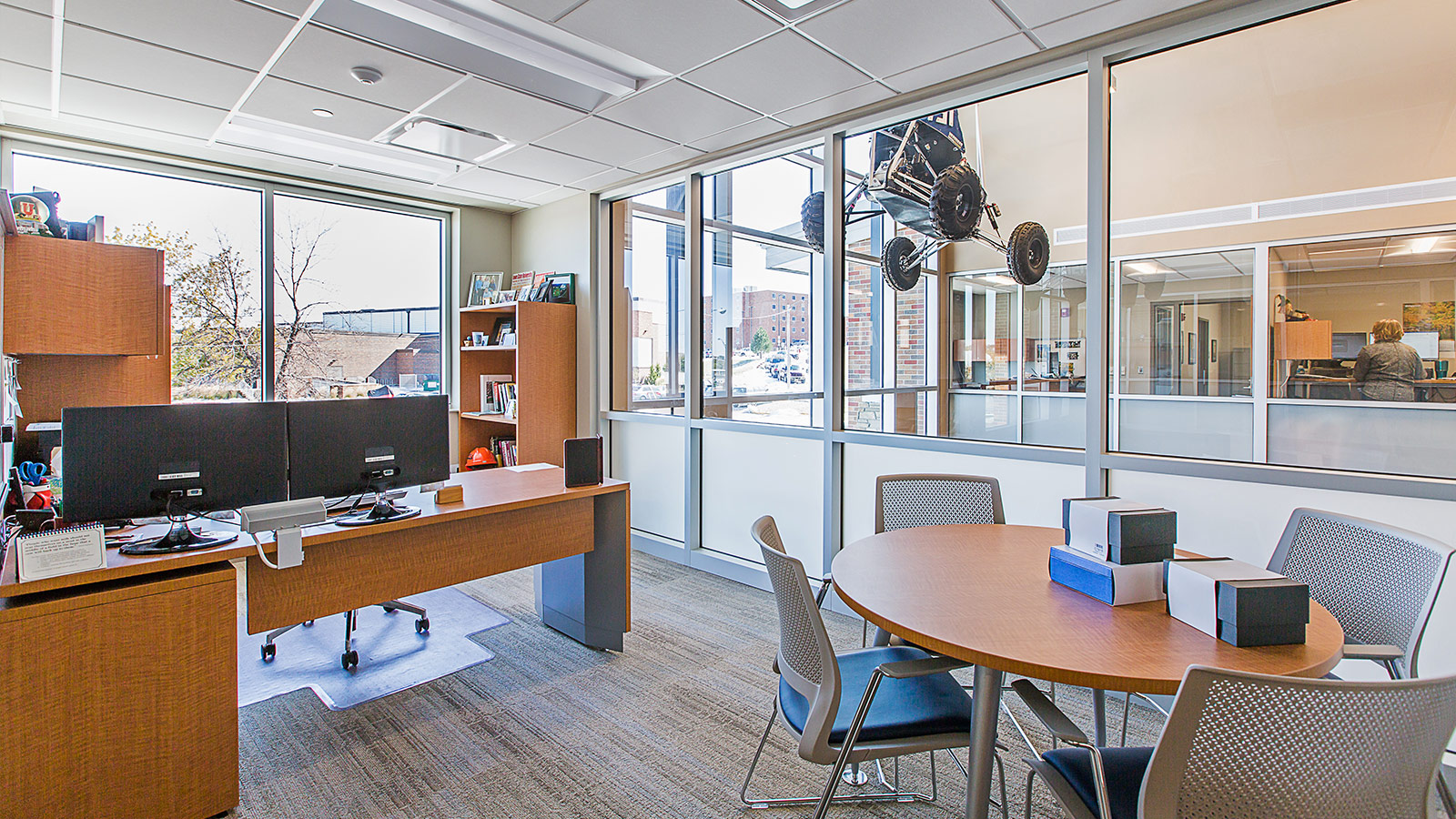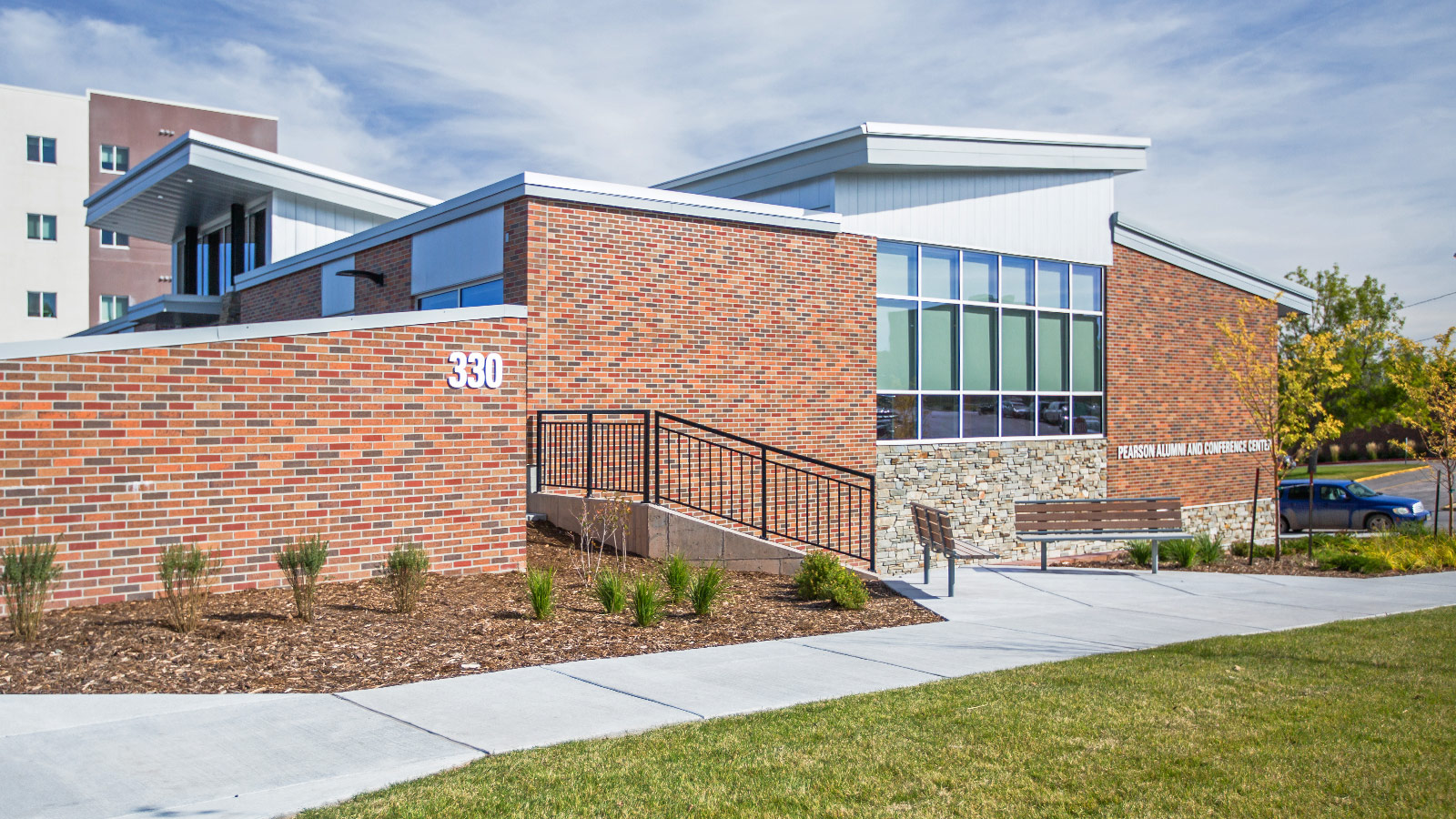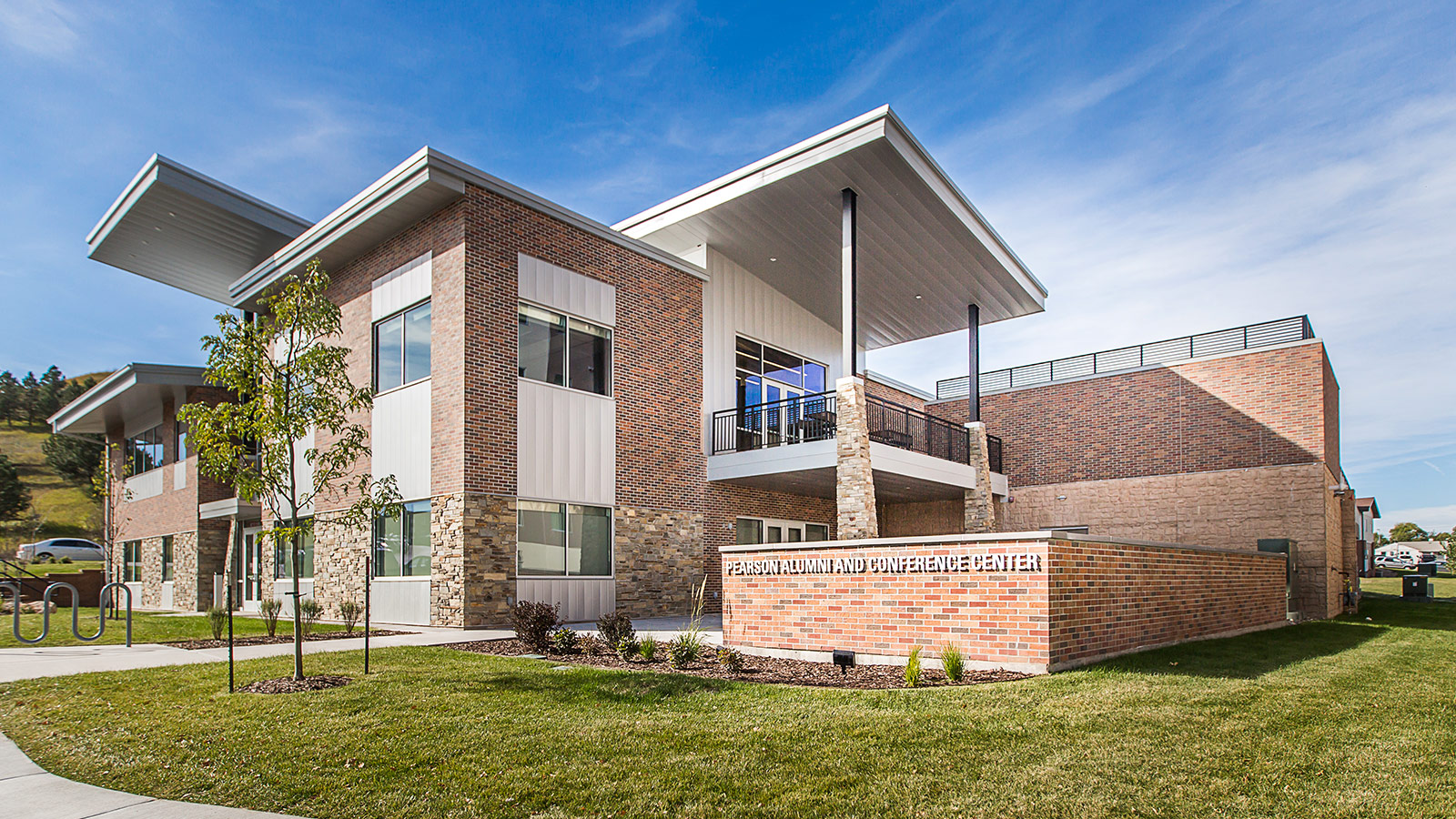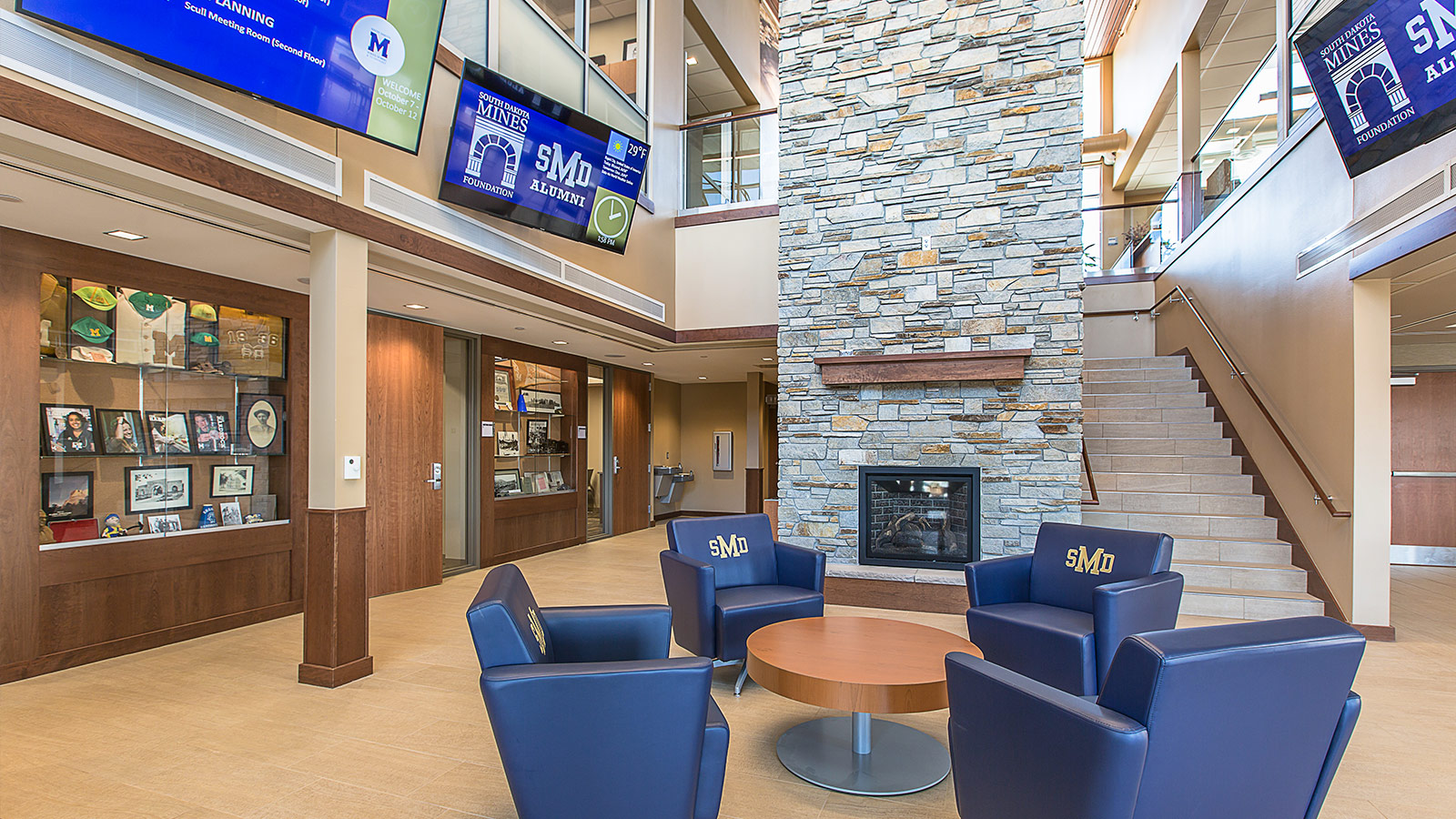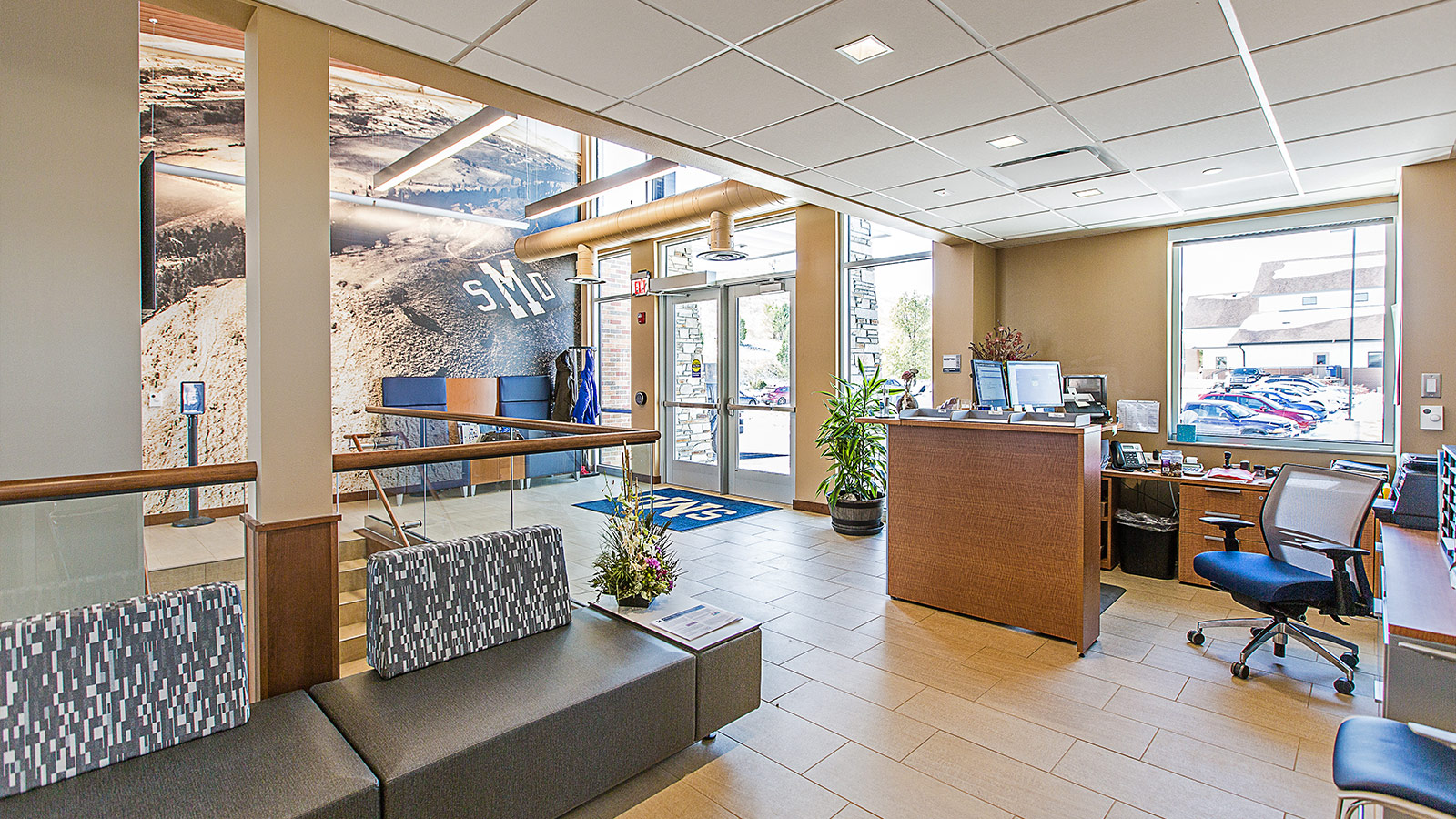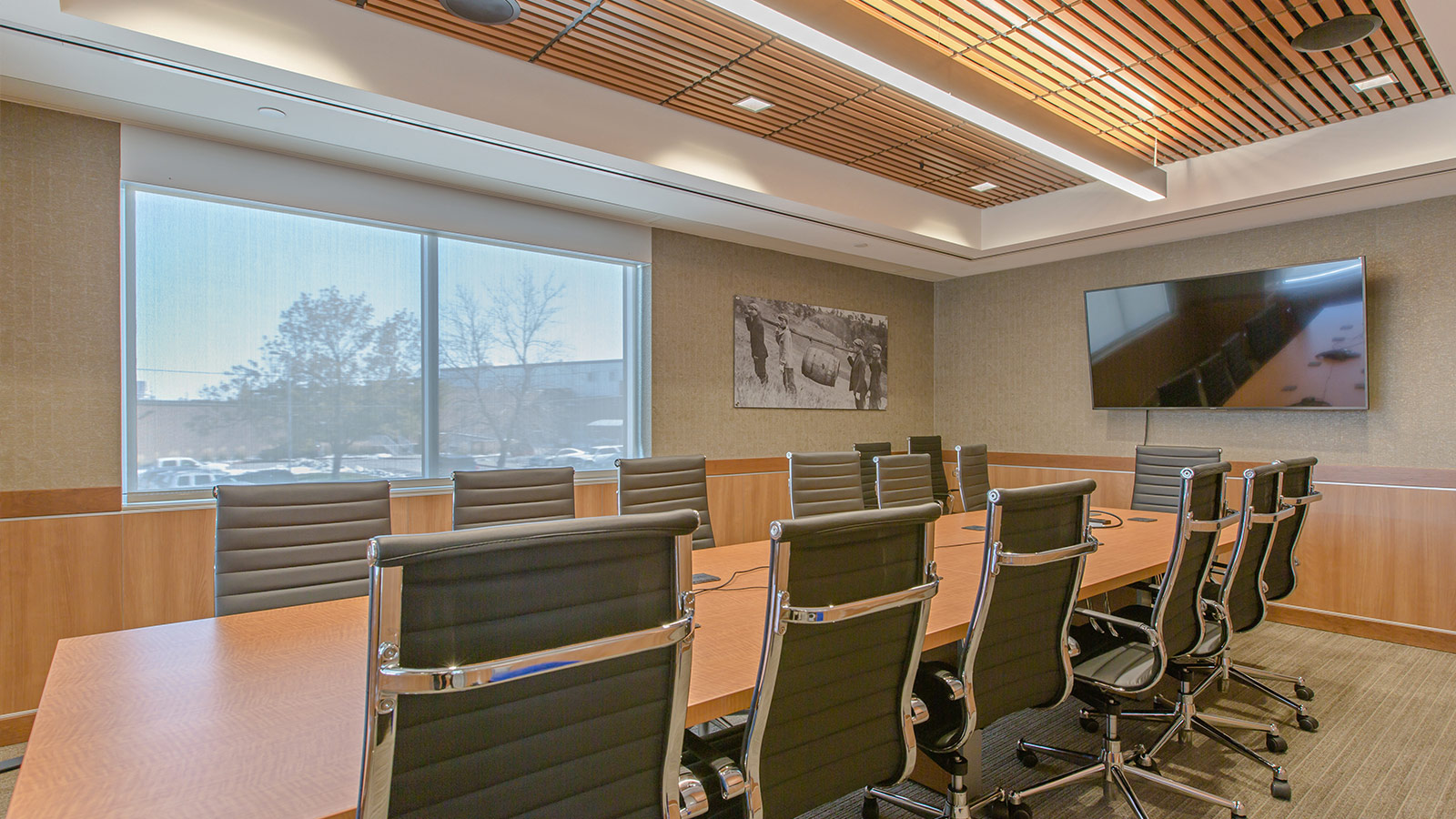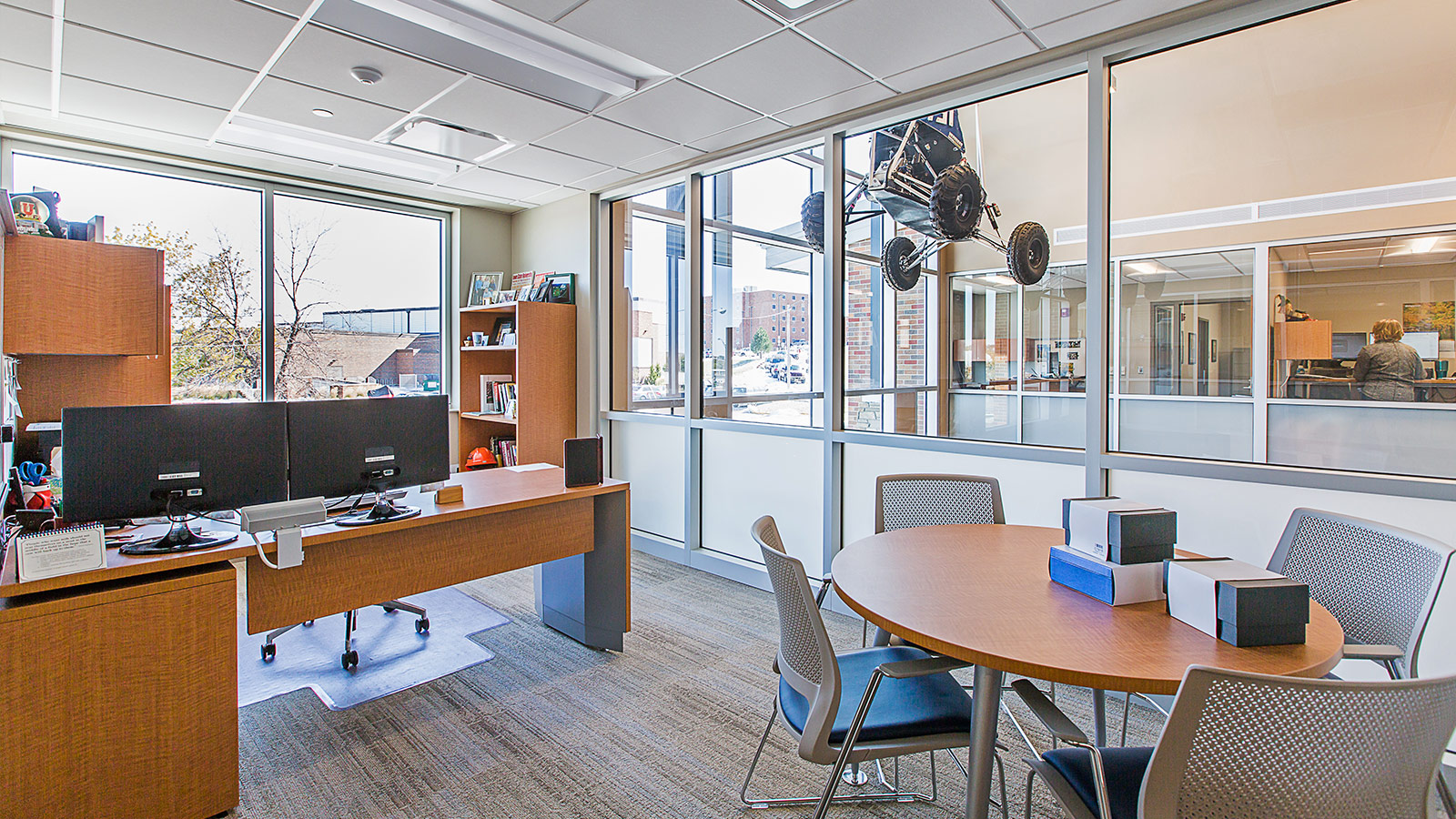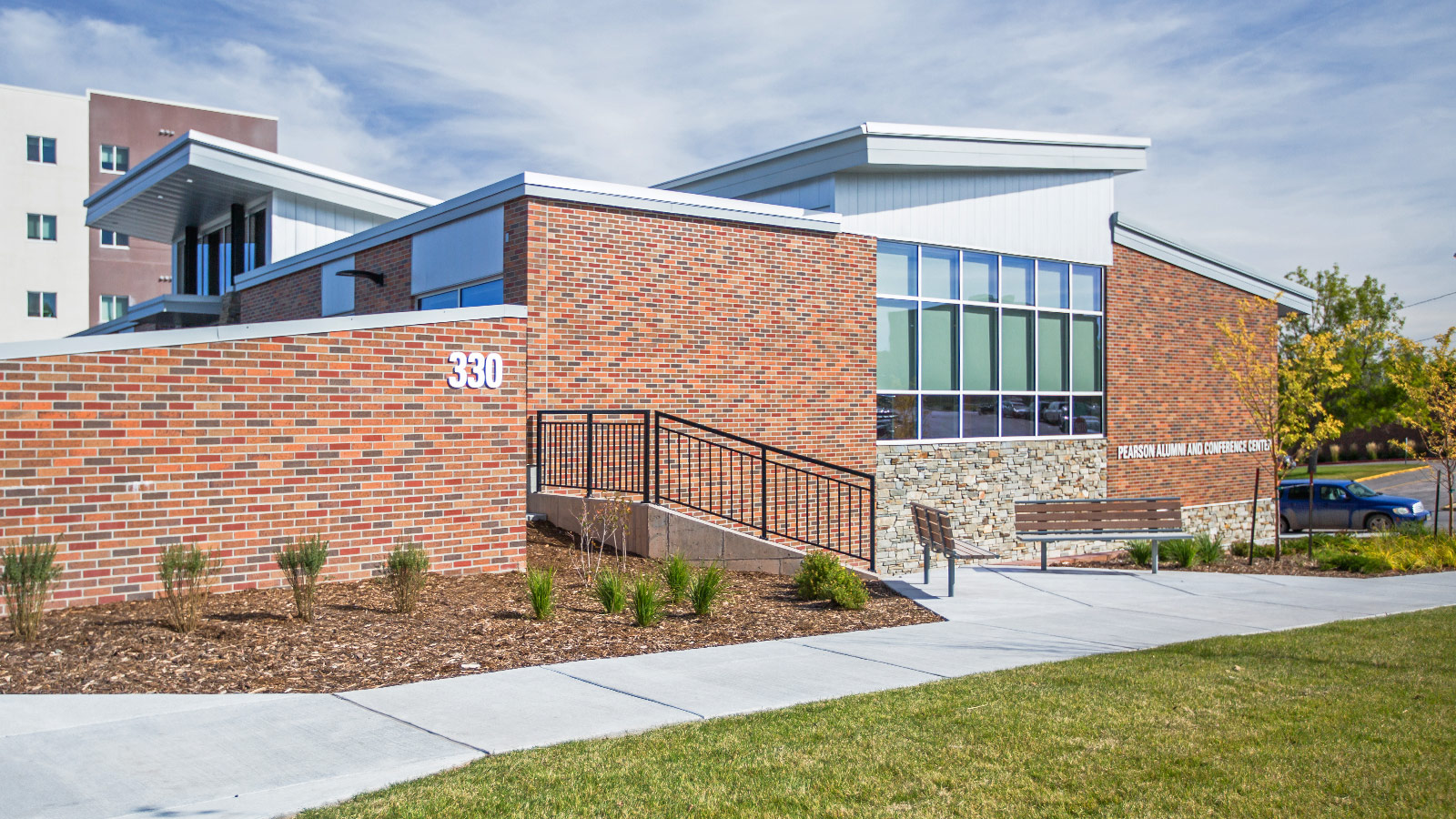 LOCATION:
Rapid City, SD
DETAILS:
10,000 sf of new construction divided between Alumni Association offices and headquarters for the SD Mines Foundation
SERVICES:
Architecture
Civil Engineering
Electrical Engineering
Interior Design
Mechanical Engineering
Structural Engineering

---
This new 9,948 sf building, constructed on private property west of South Dakota School of Mines & Technology's Surbeck Center, will house SD Mines Foundation offices on the second level, with Alumni Association offices on the first level. The center includes meeting and conference rooms and a large event area for SD Mines needs.
TSP designed the two-story building to fit the sloping site. Visitors will find easy access from the street-side entry on the first level as well as the parking-lot entry on the second level. The lot includes 14 spaces and  is bordered on one end by a 12-foot-high retaining wall. TSP's civil engineering team provided water, sewer, and storm sewer services. Their design also expanded the existing stormwater quality/detention pond to accommodate the increased amount of impervious surfaces on the site.
A ribbon-cutting and alumni social will take place at Pearson Alumni & Conference Center at 5 p.m. Sept. 27 during Hardrocker Homecoming Week.
Project Accountability Team