South Dakota State University American Indian Student Center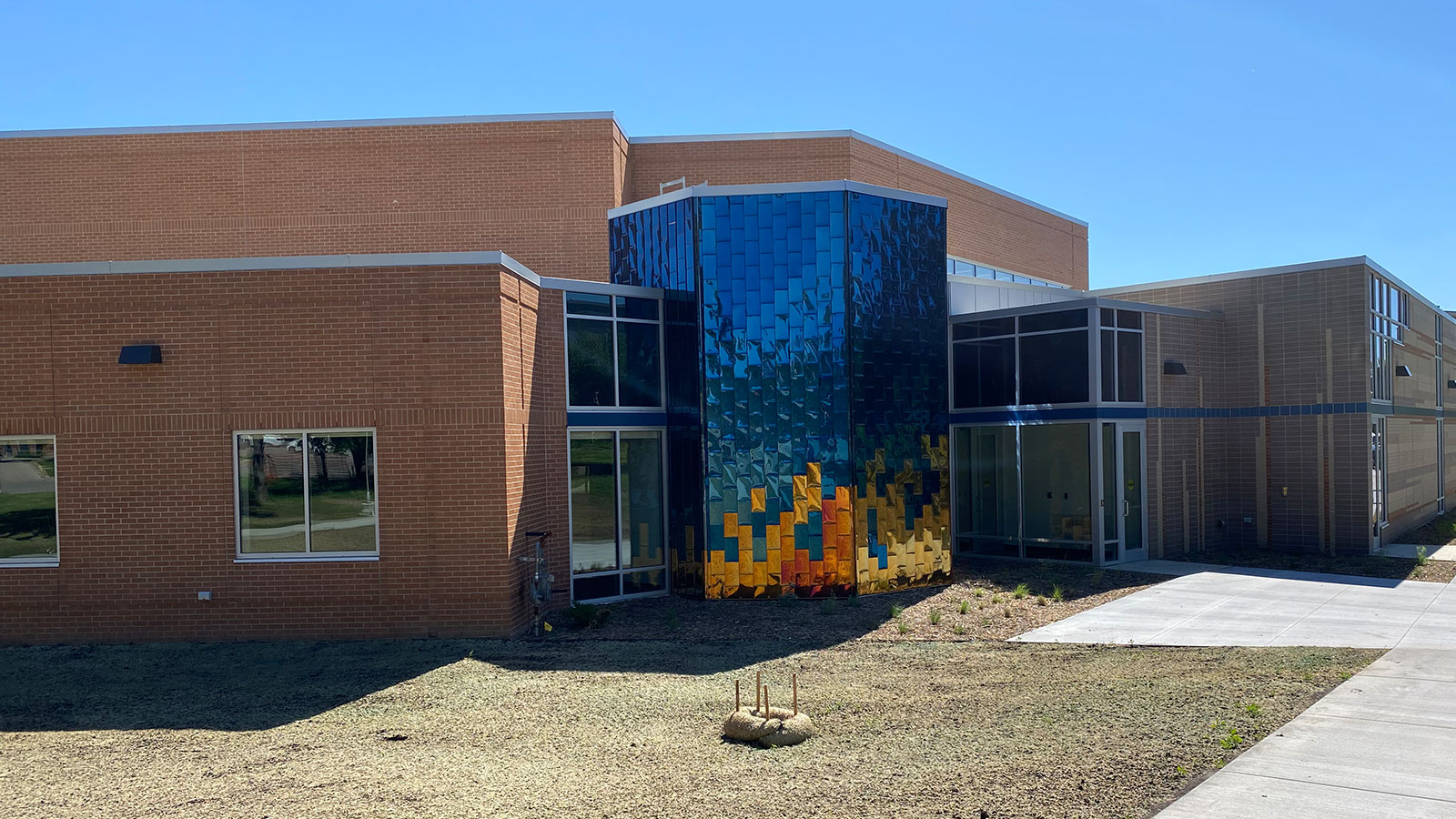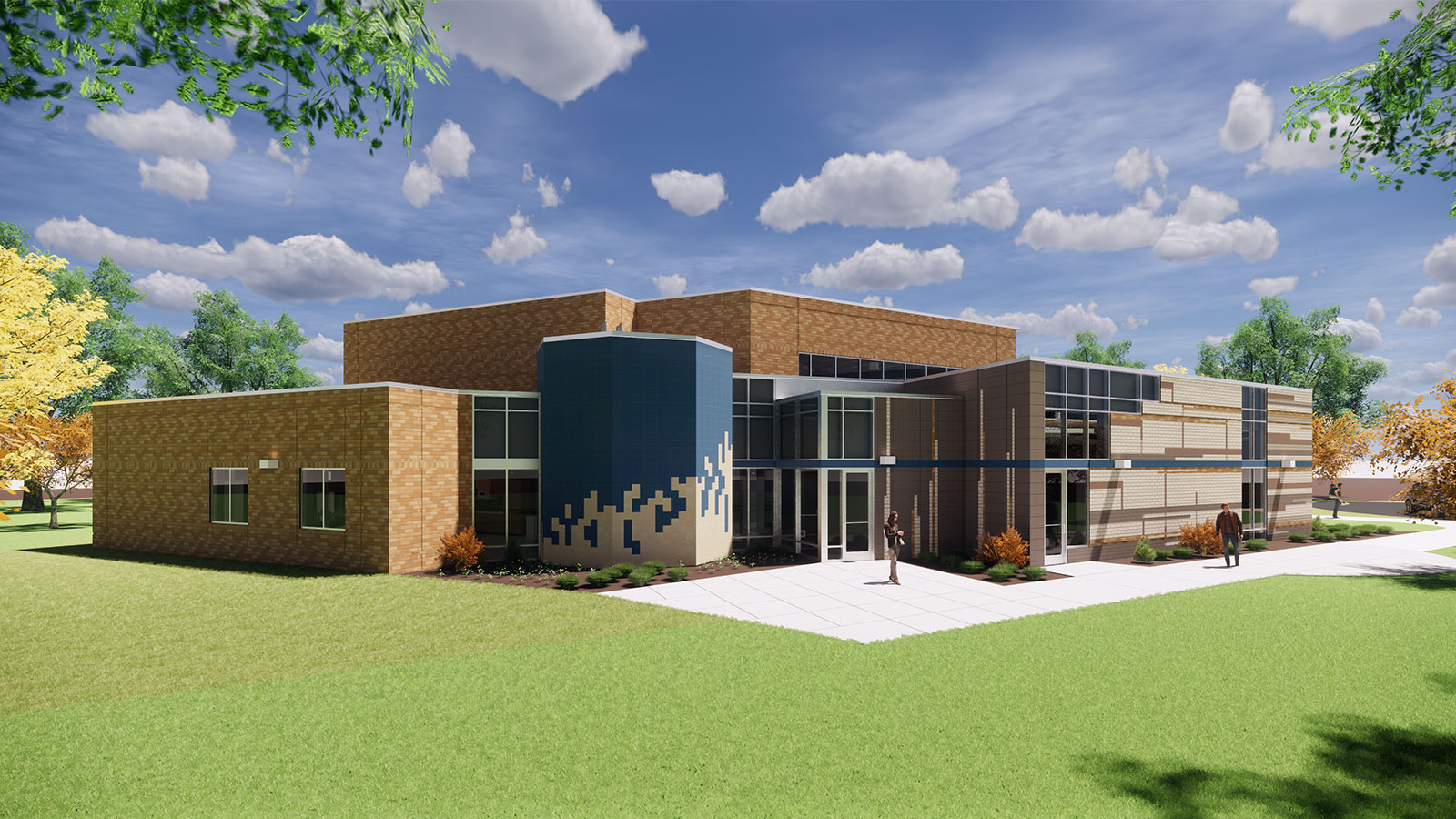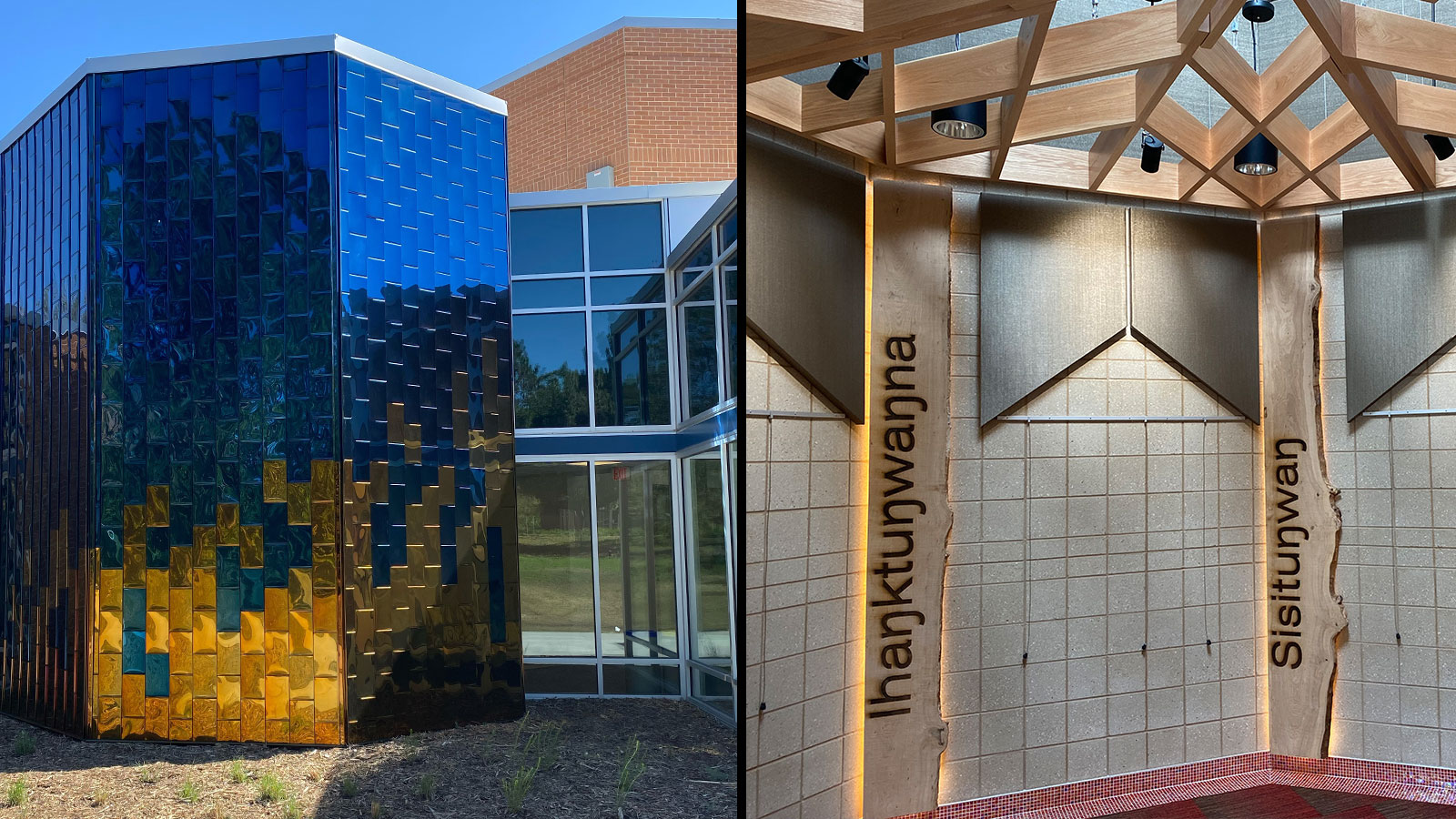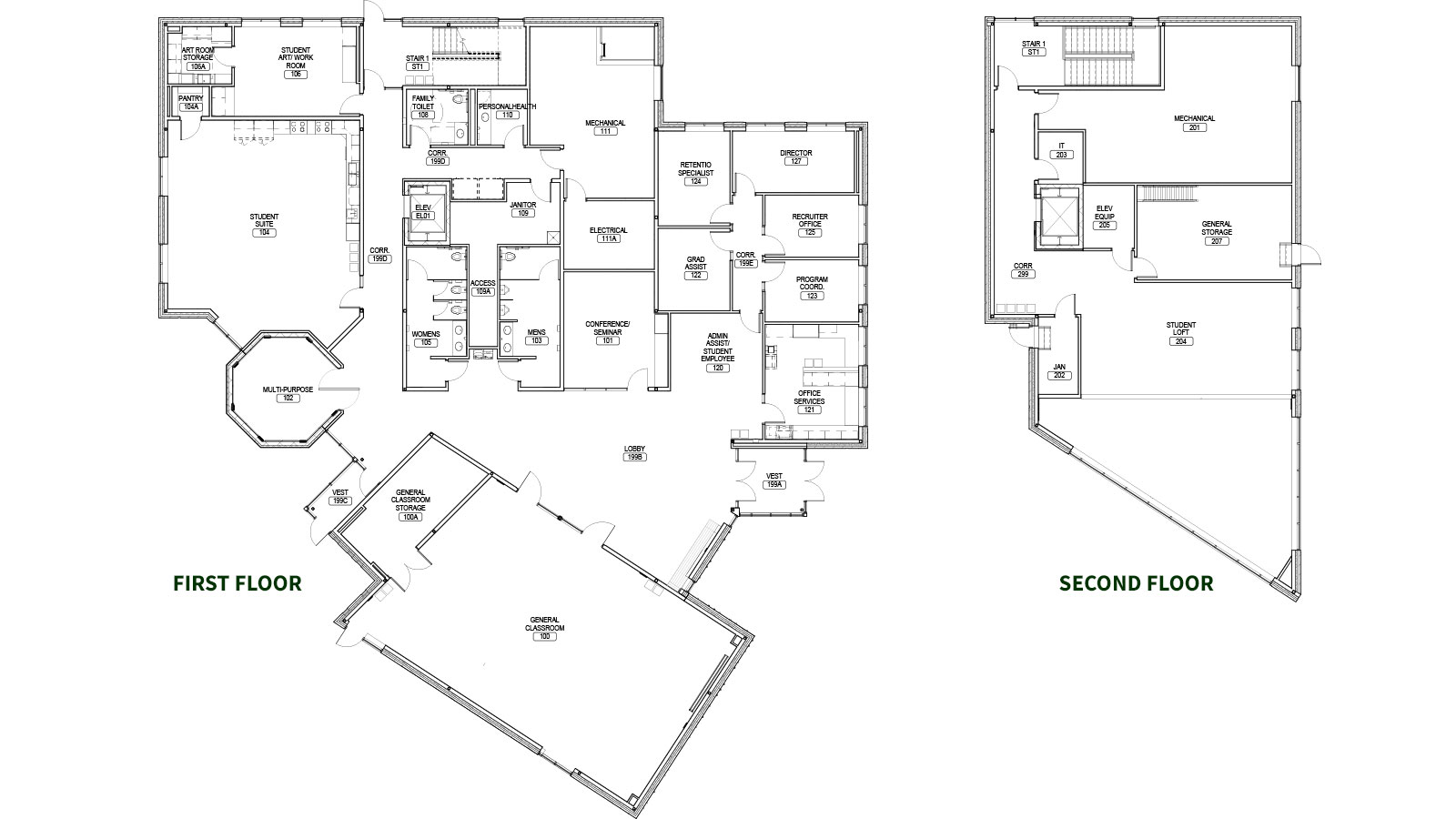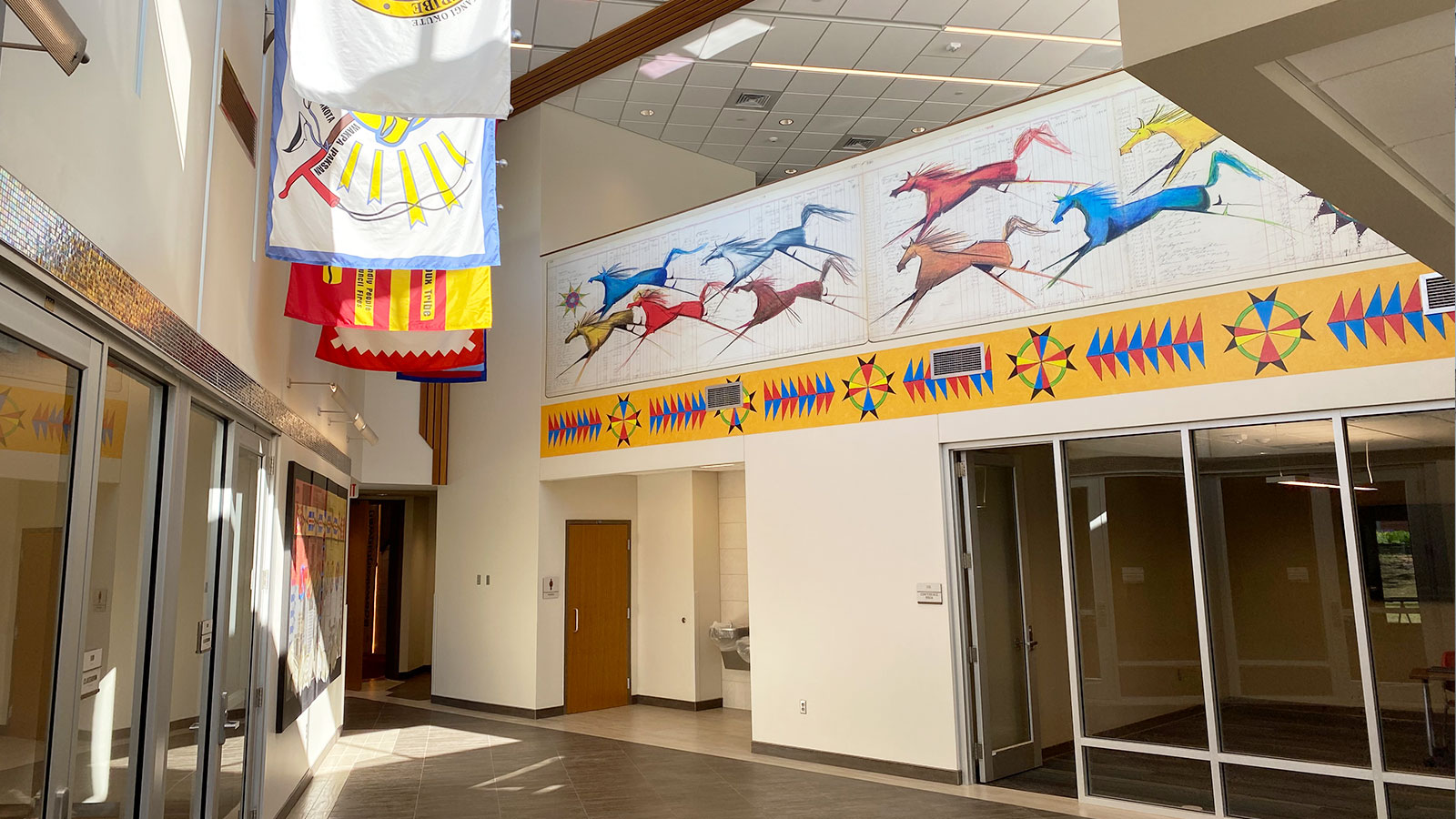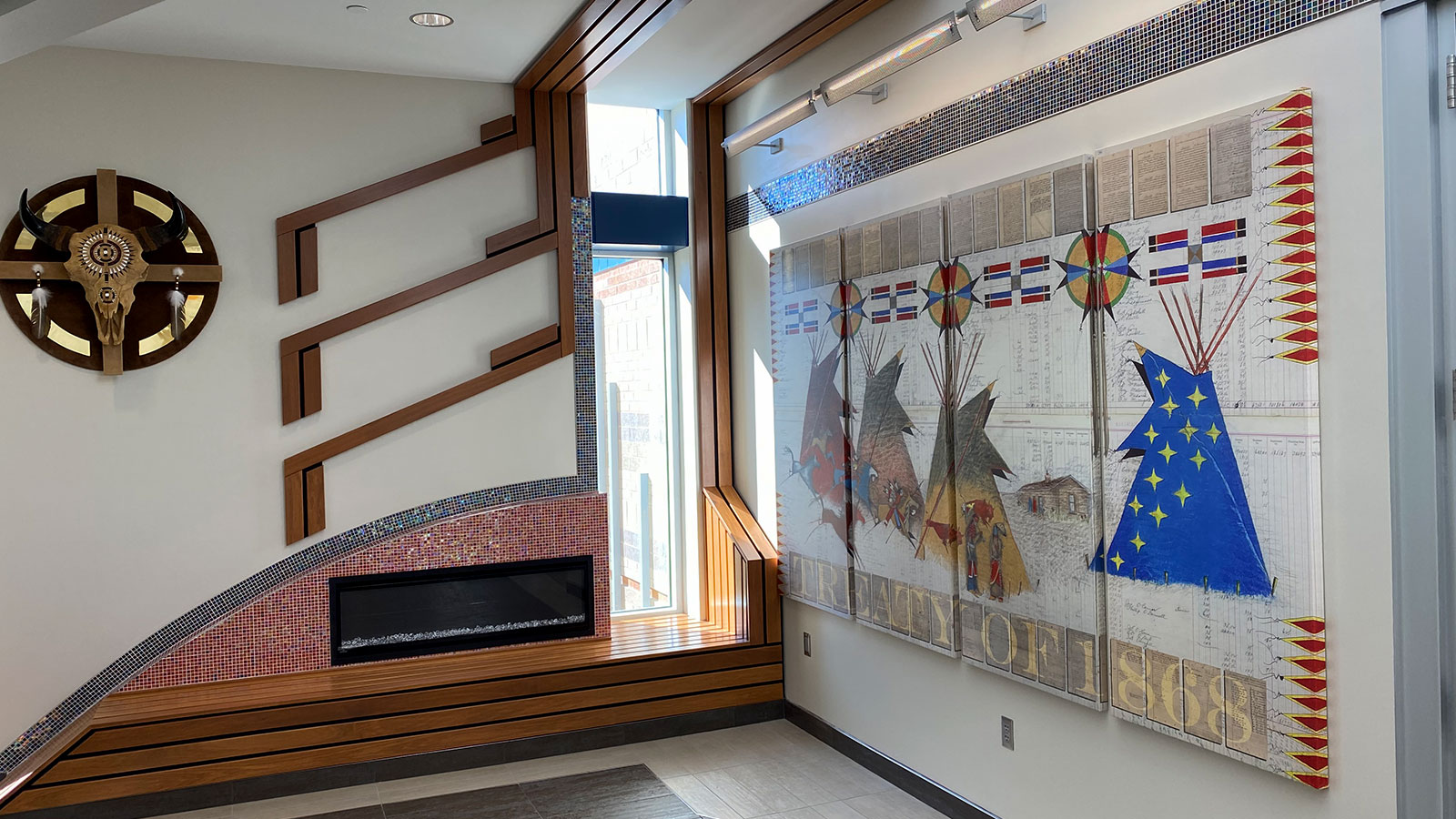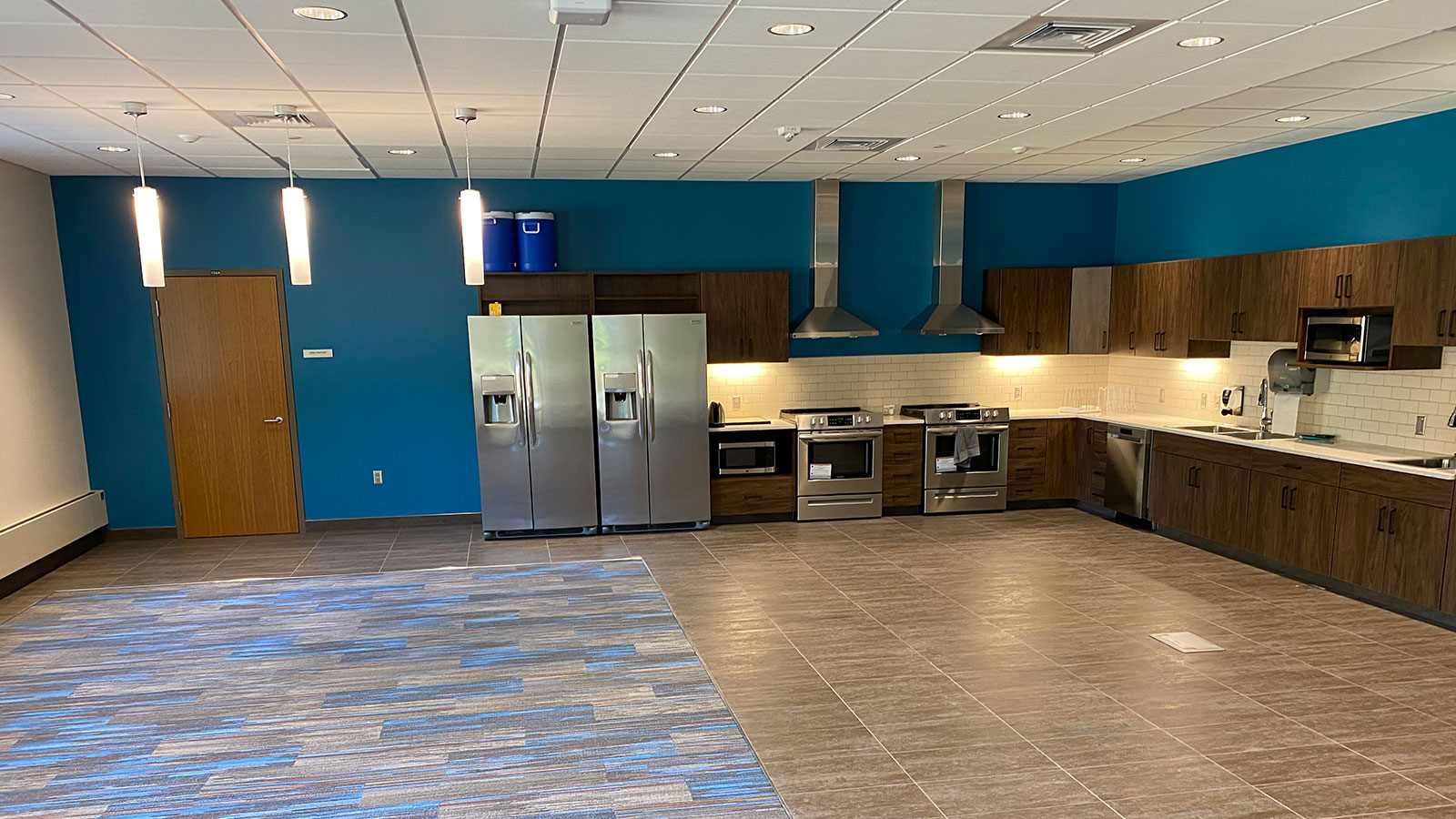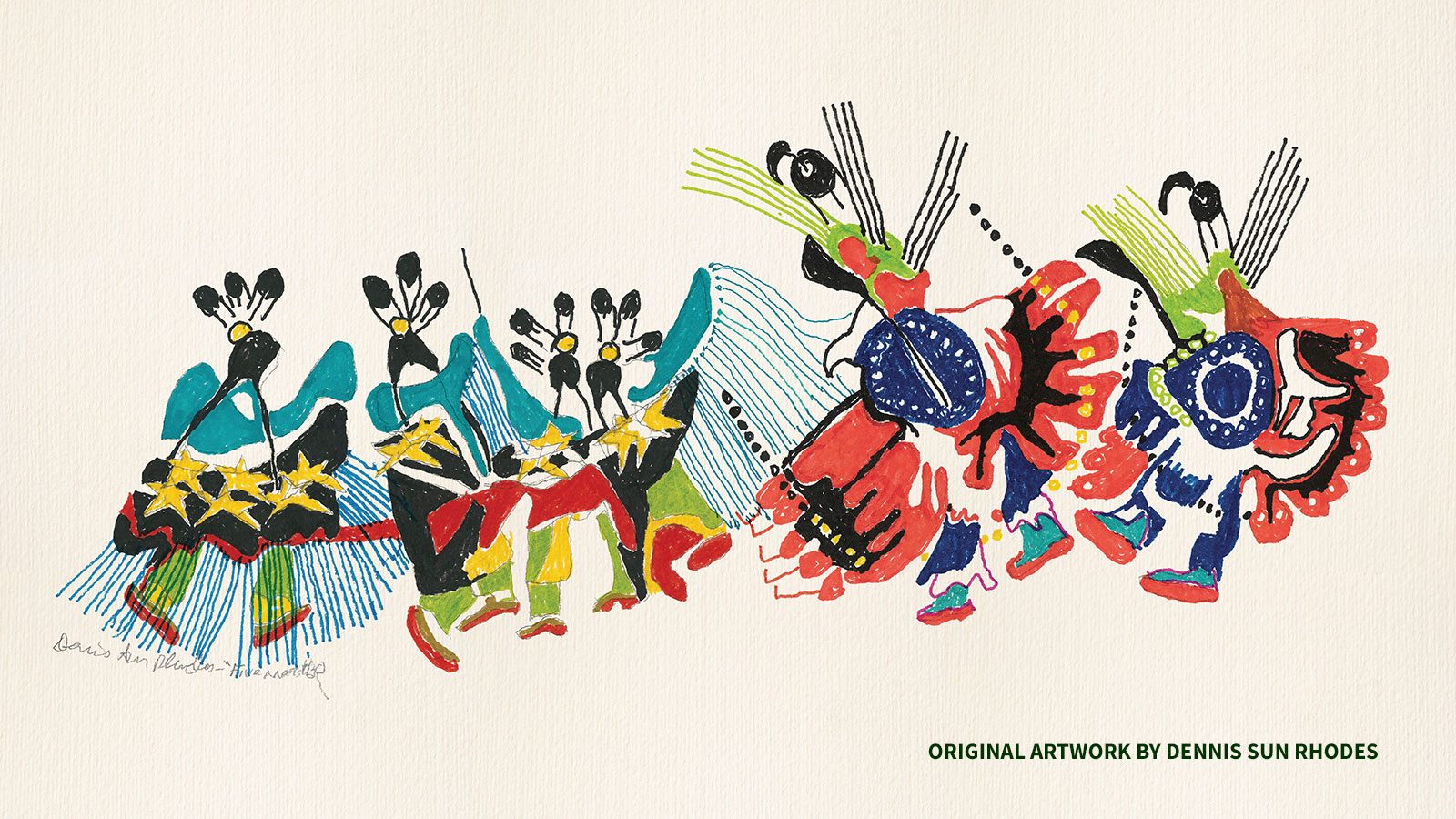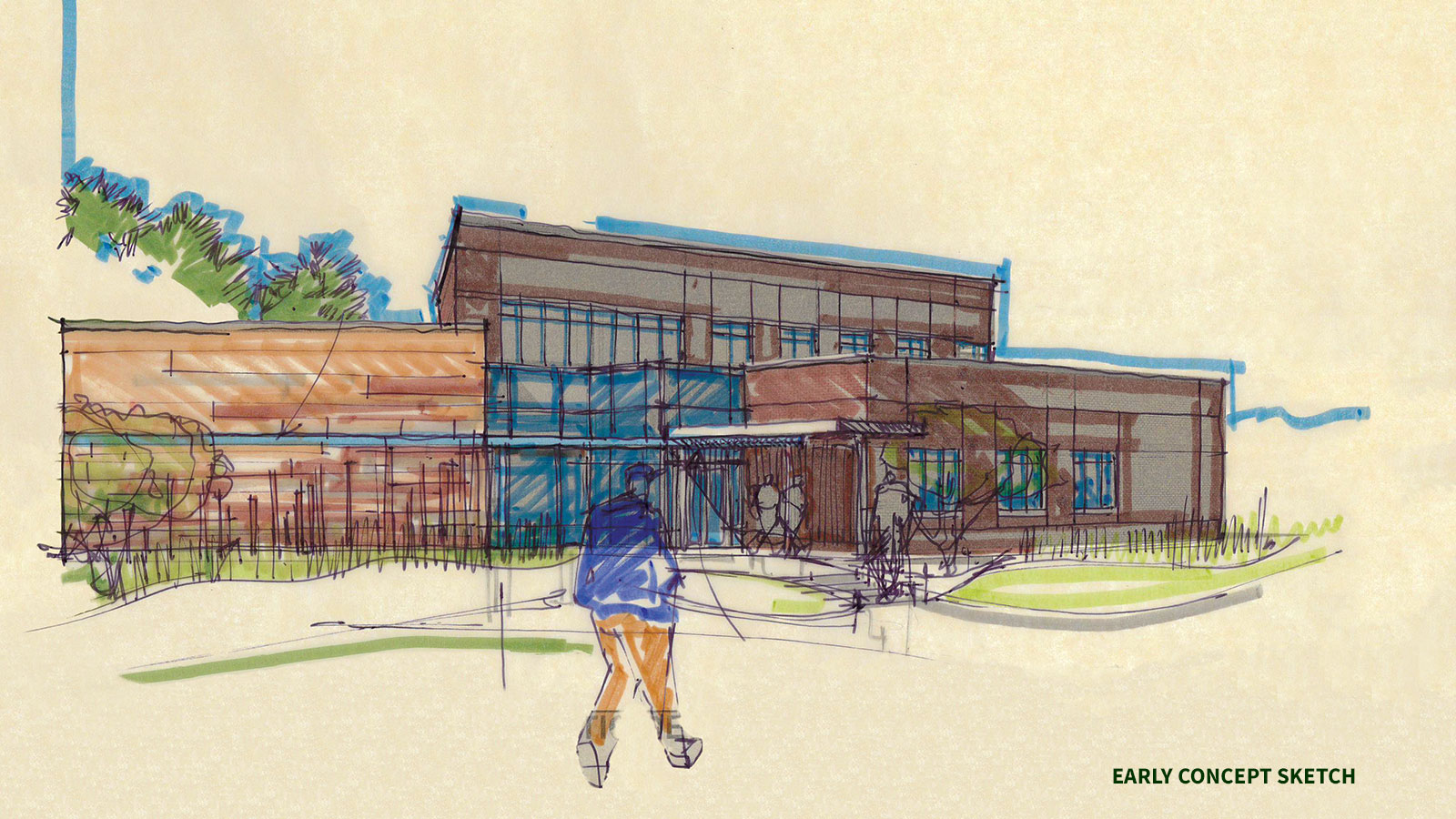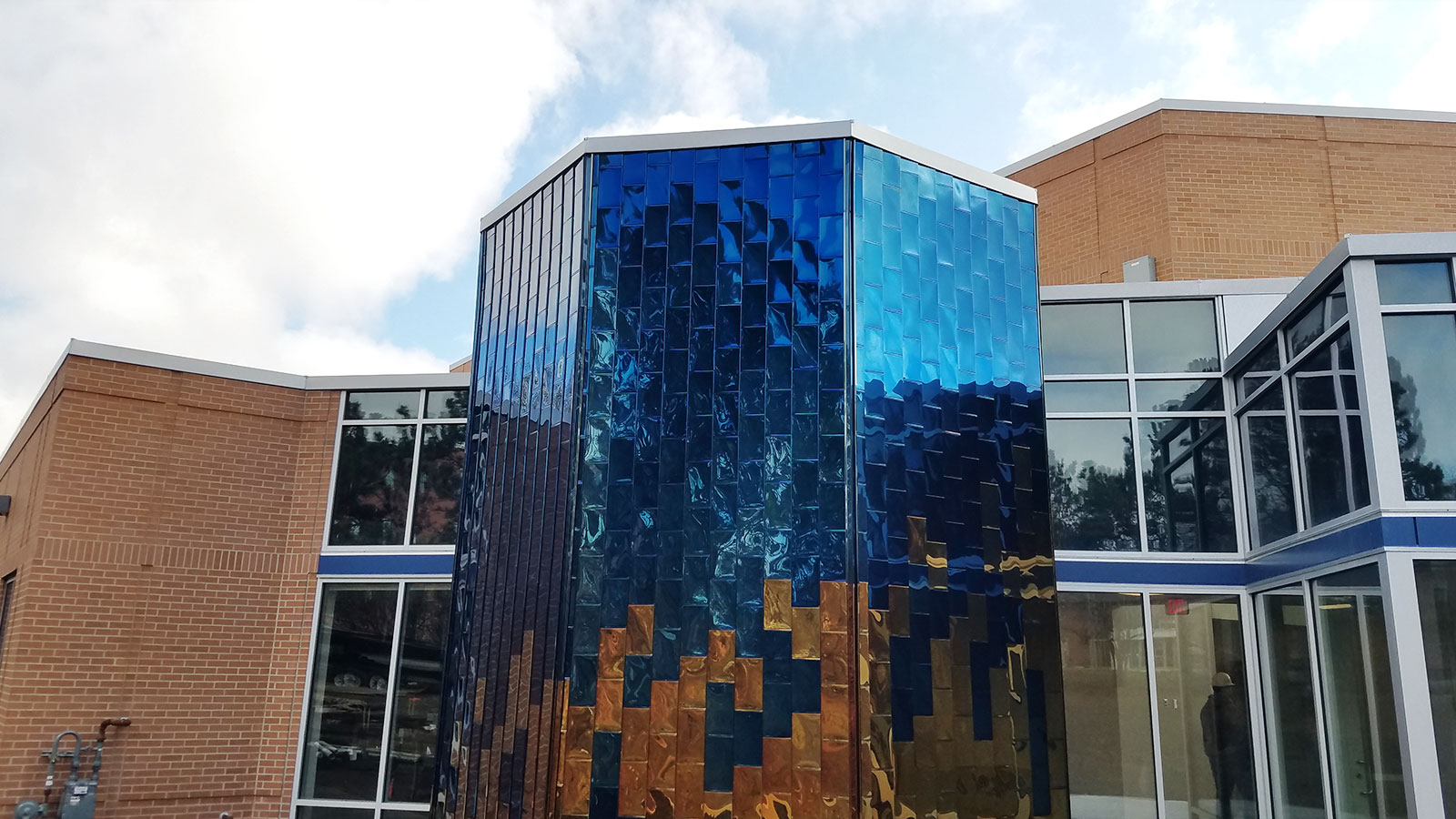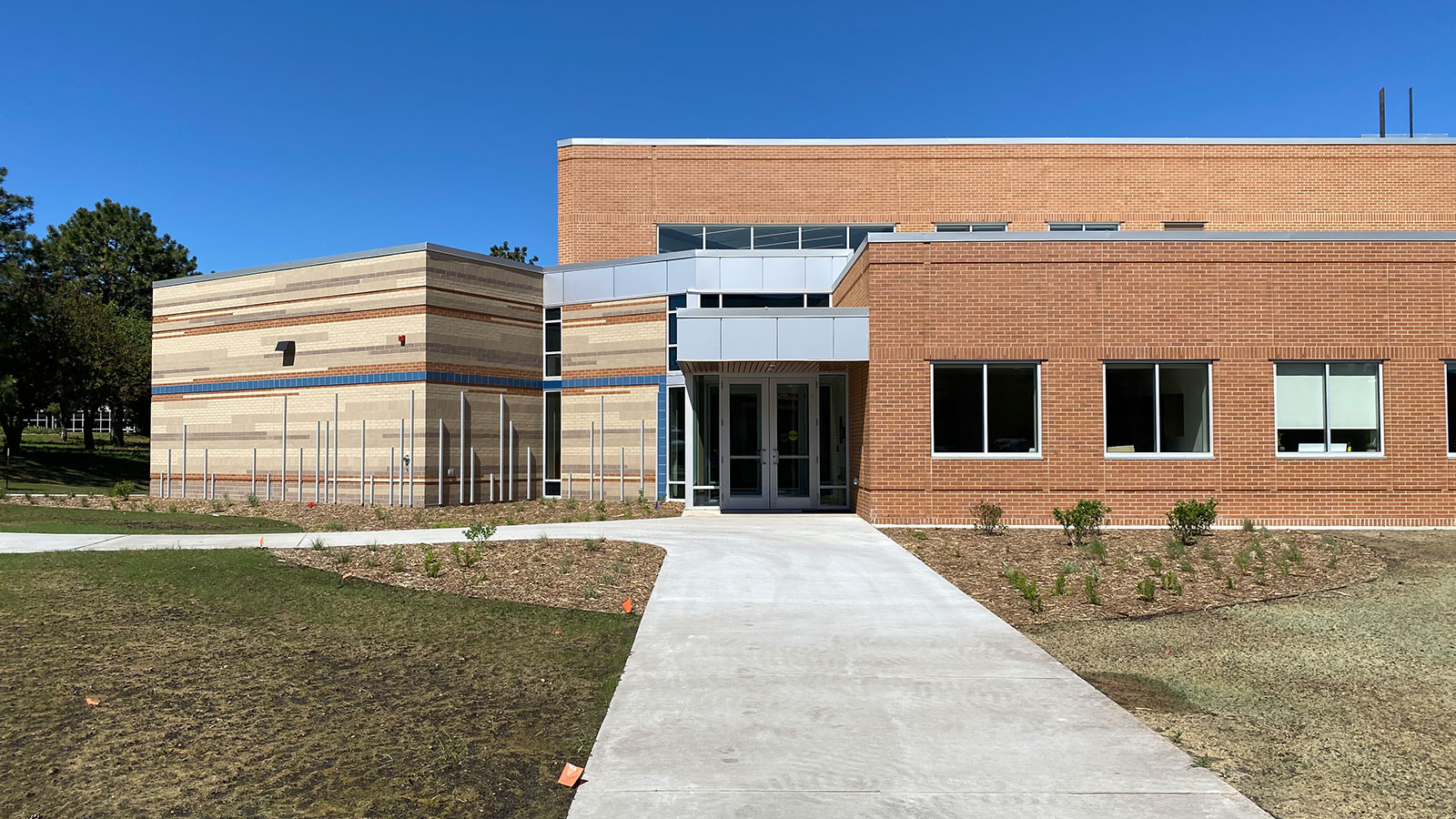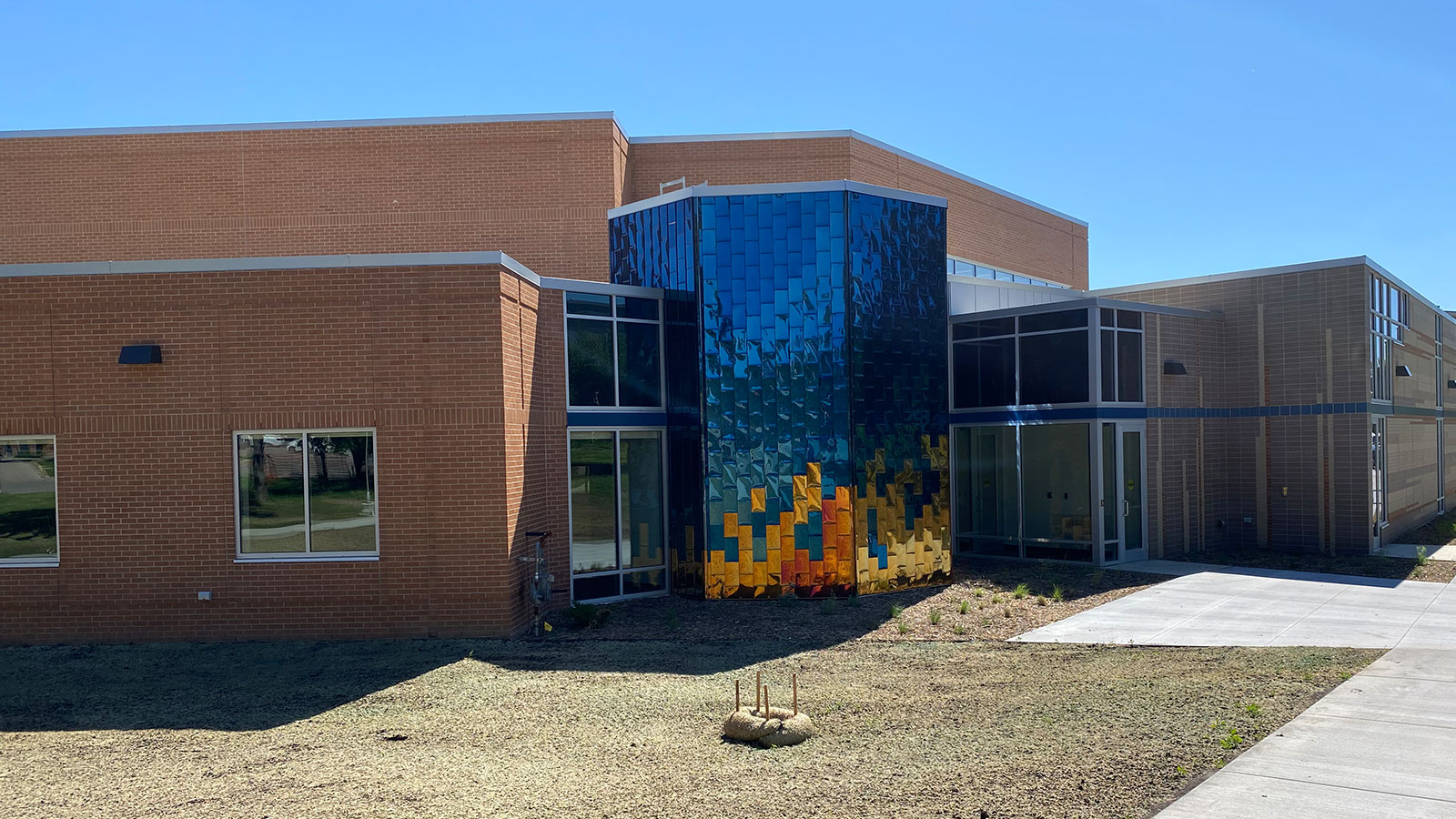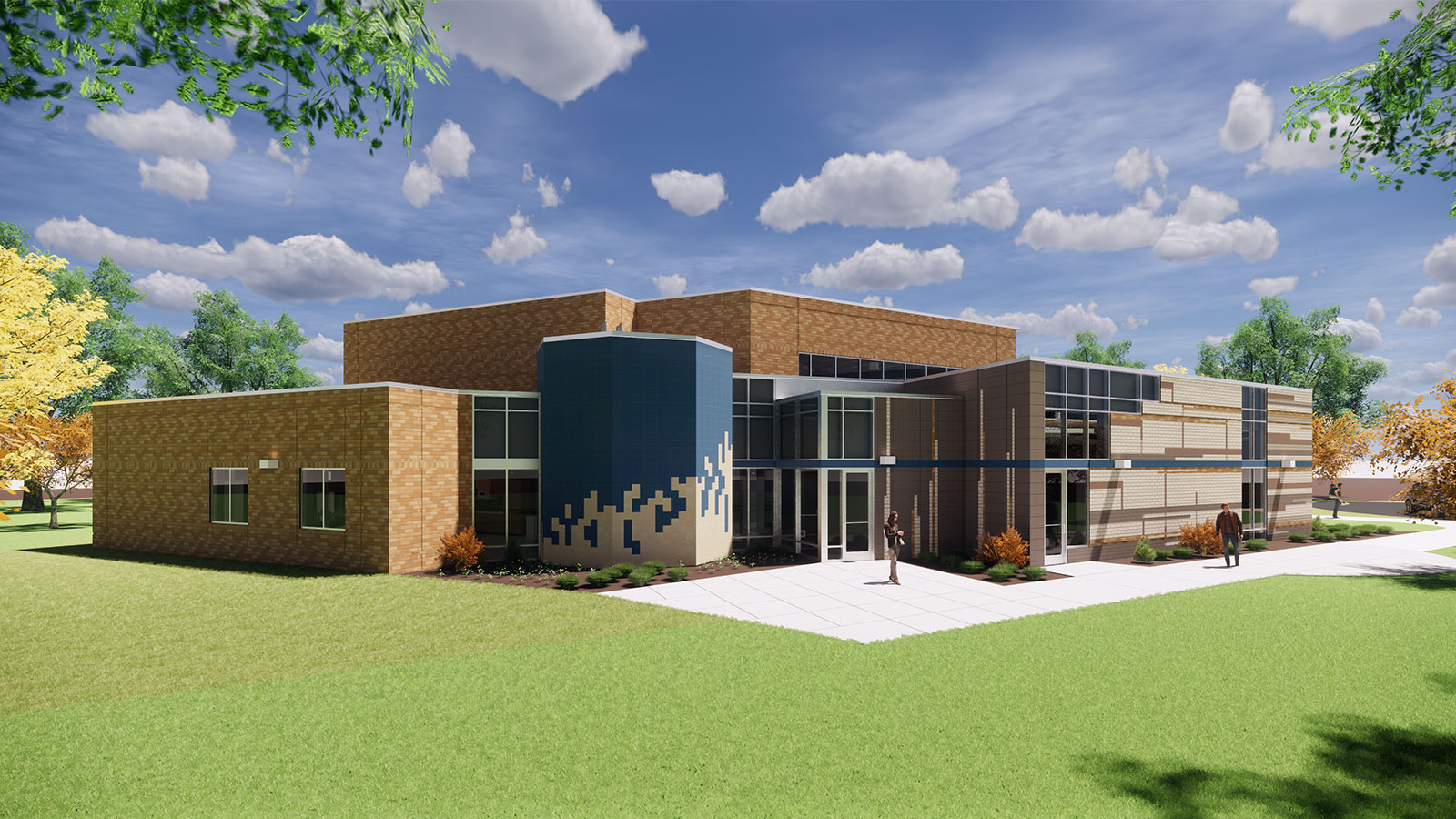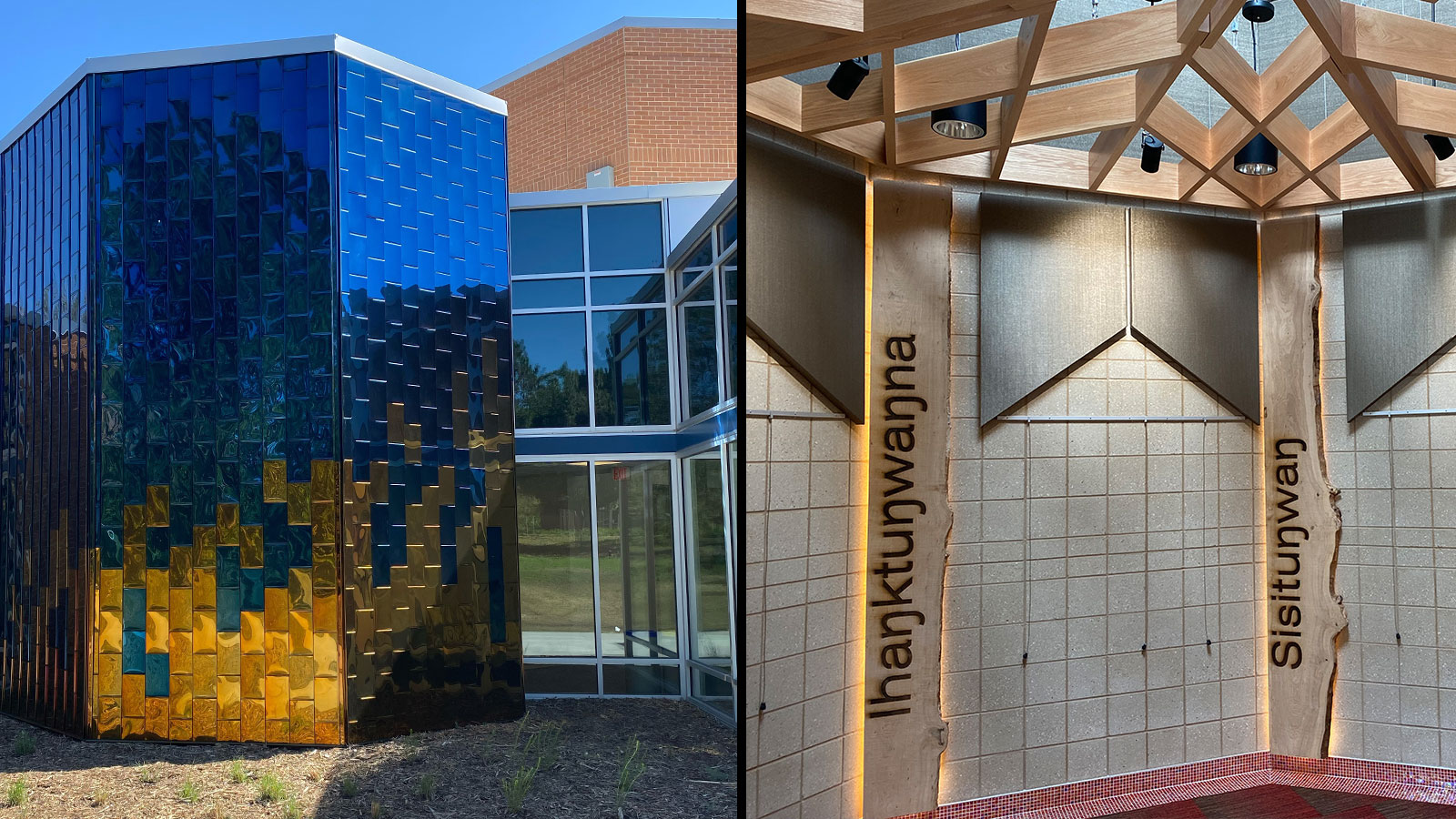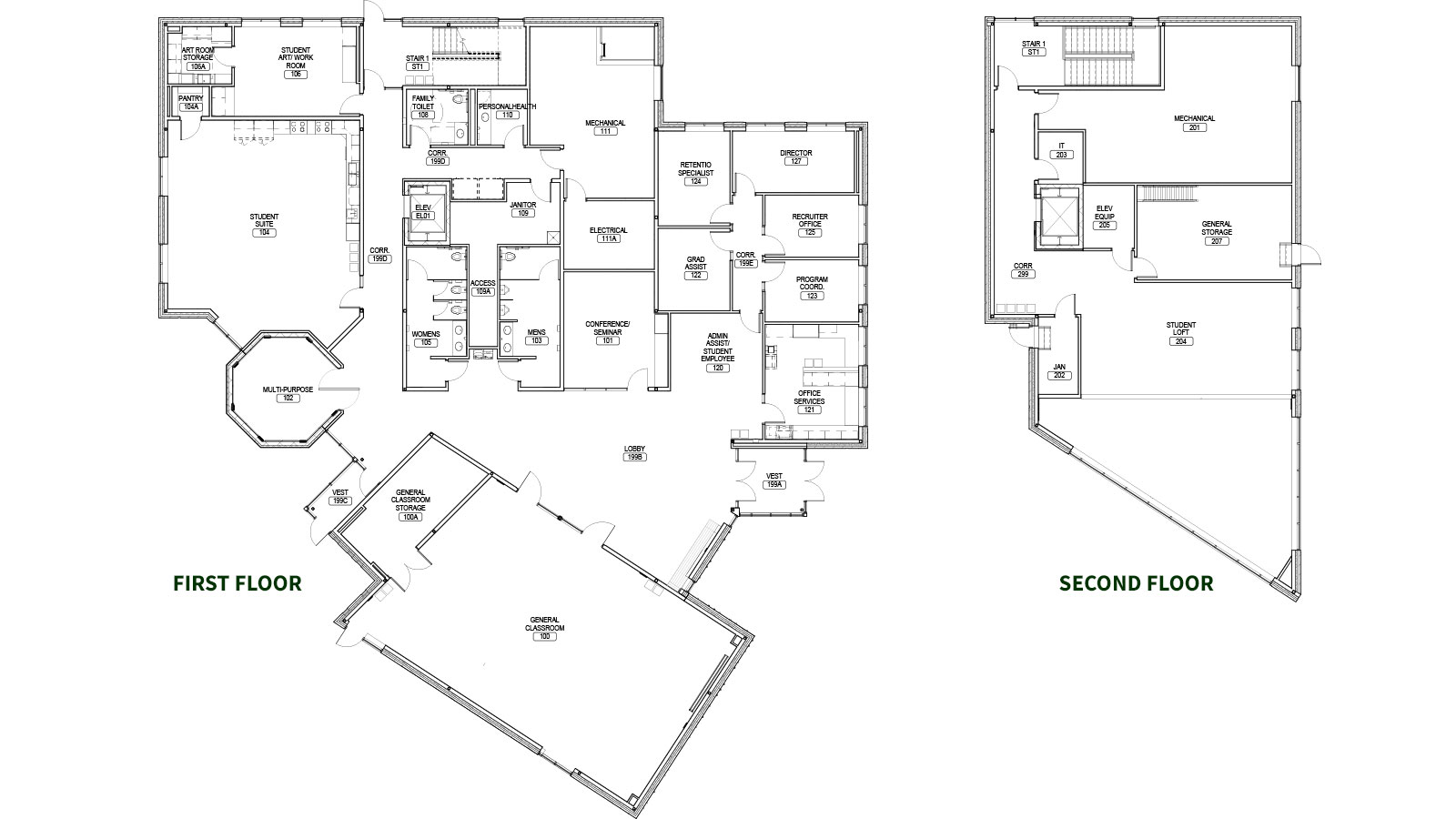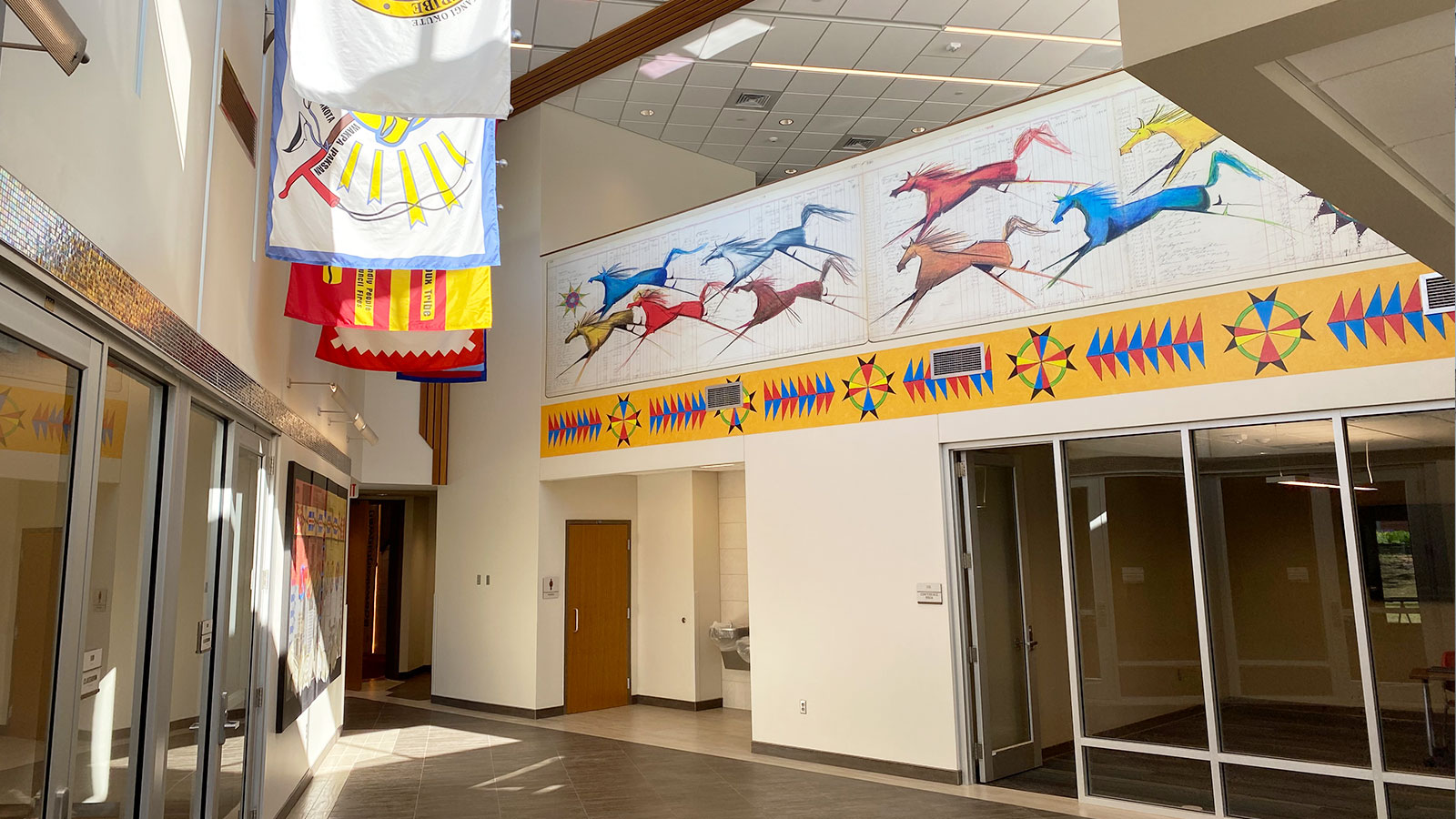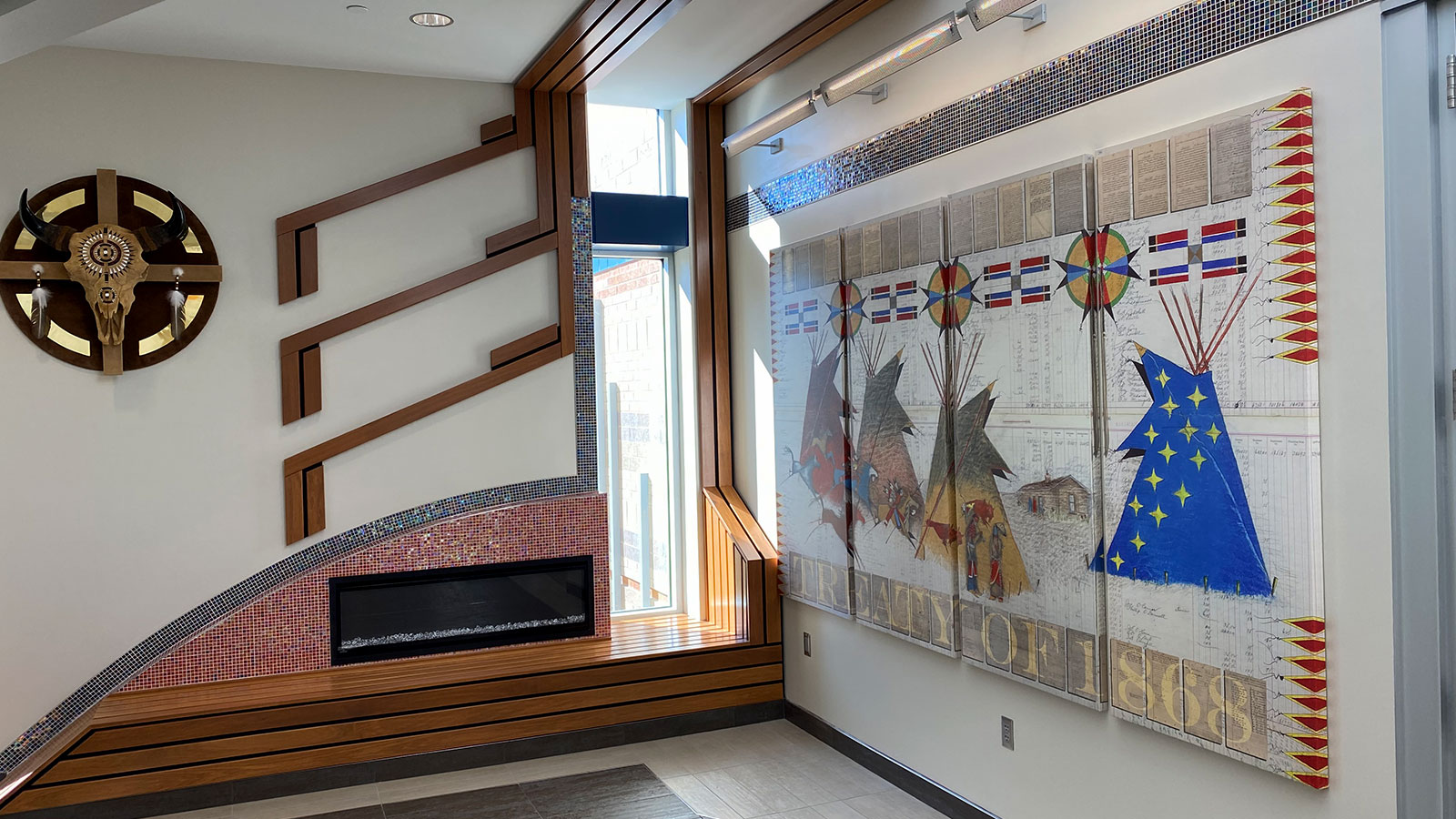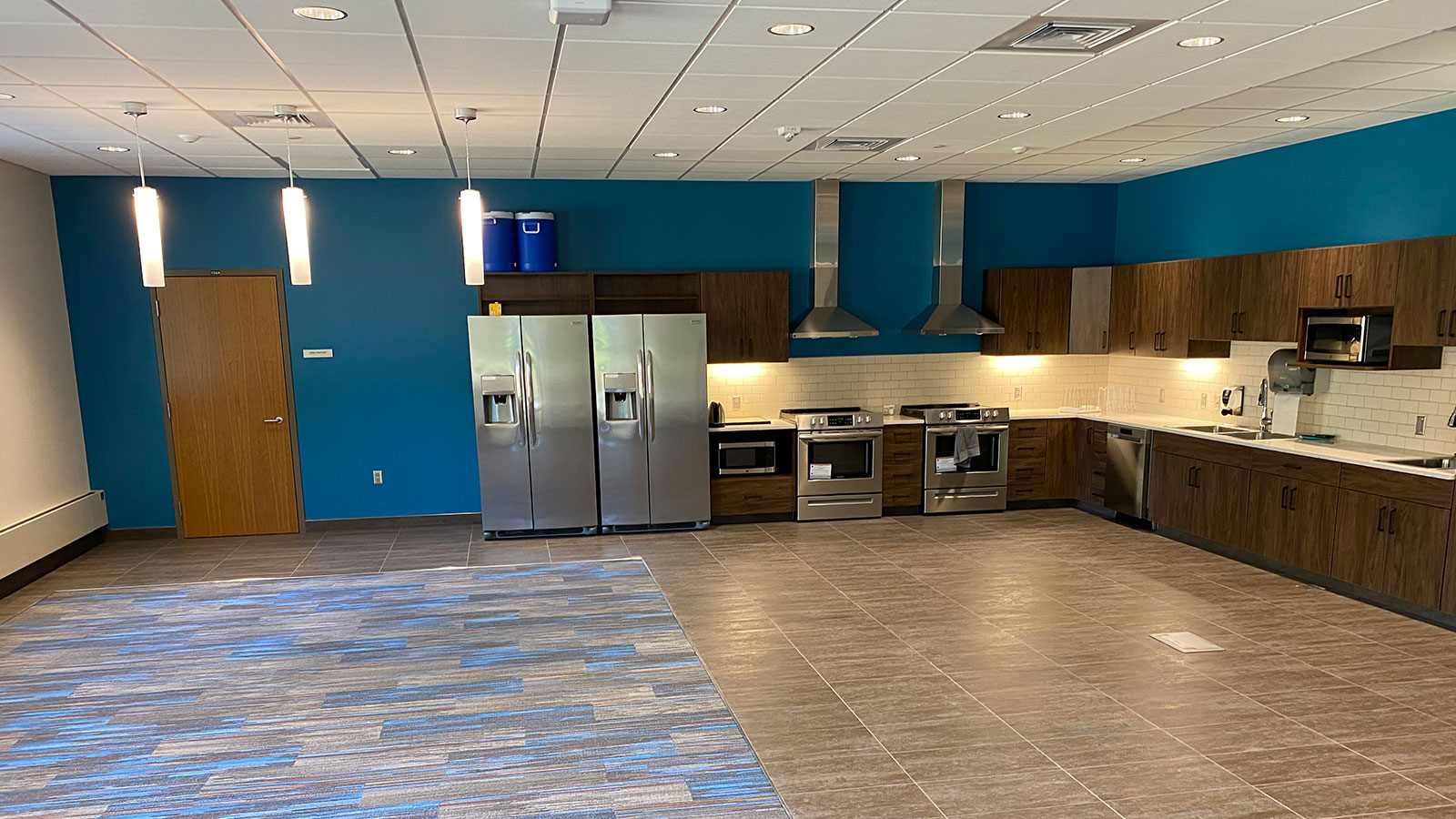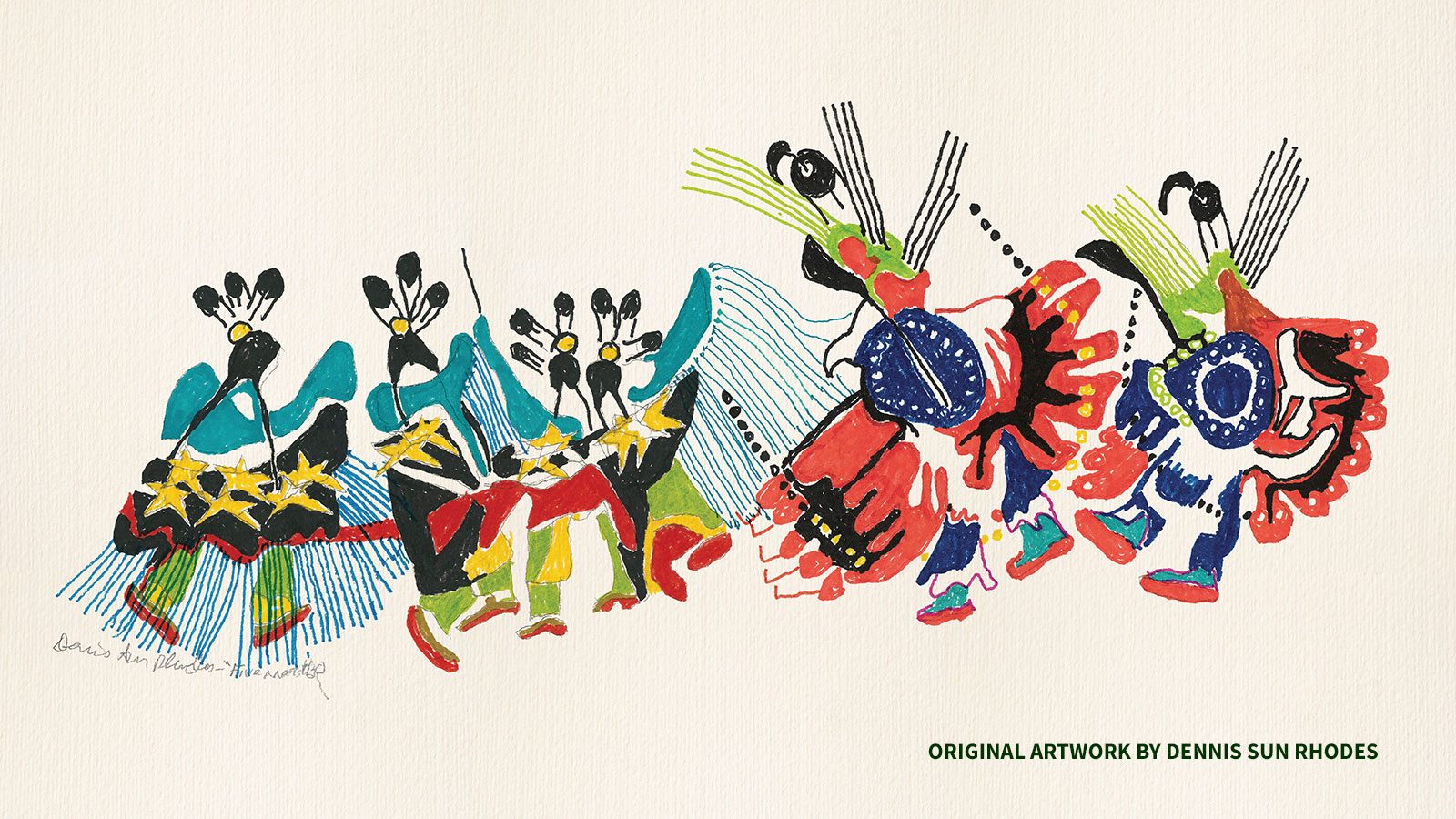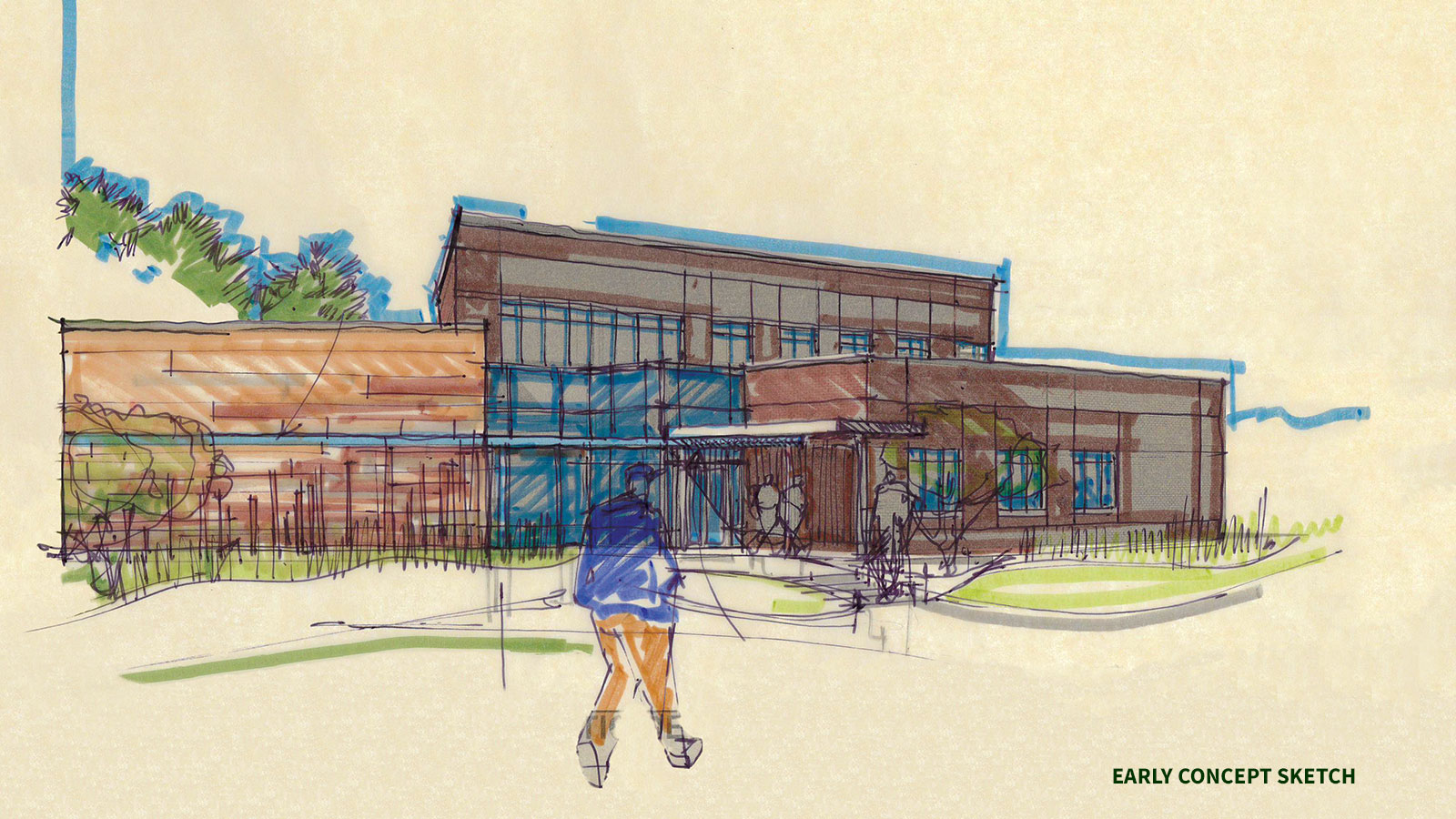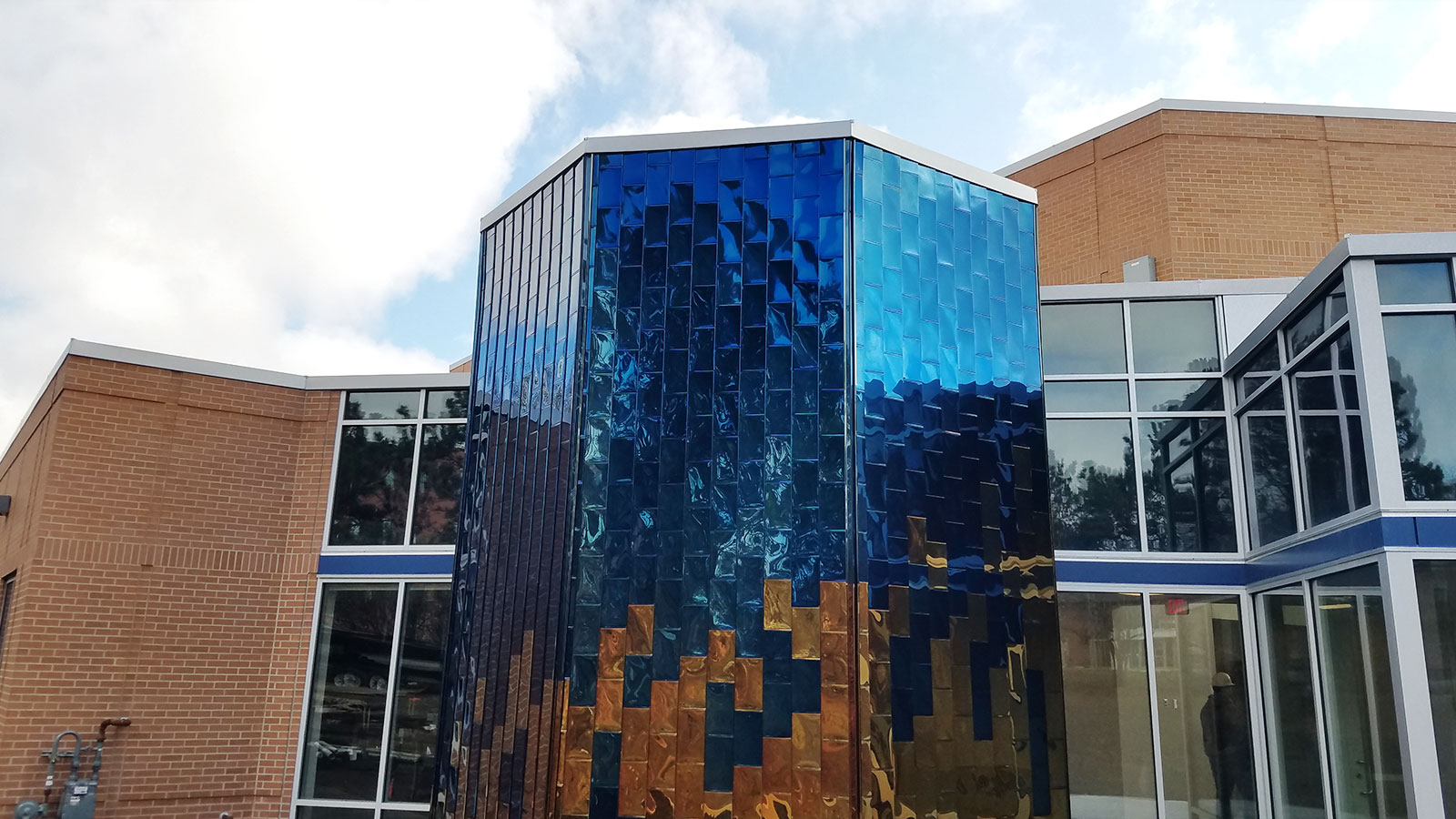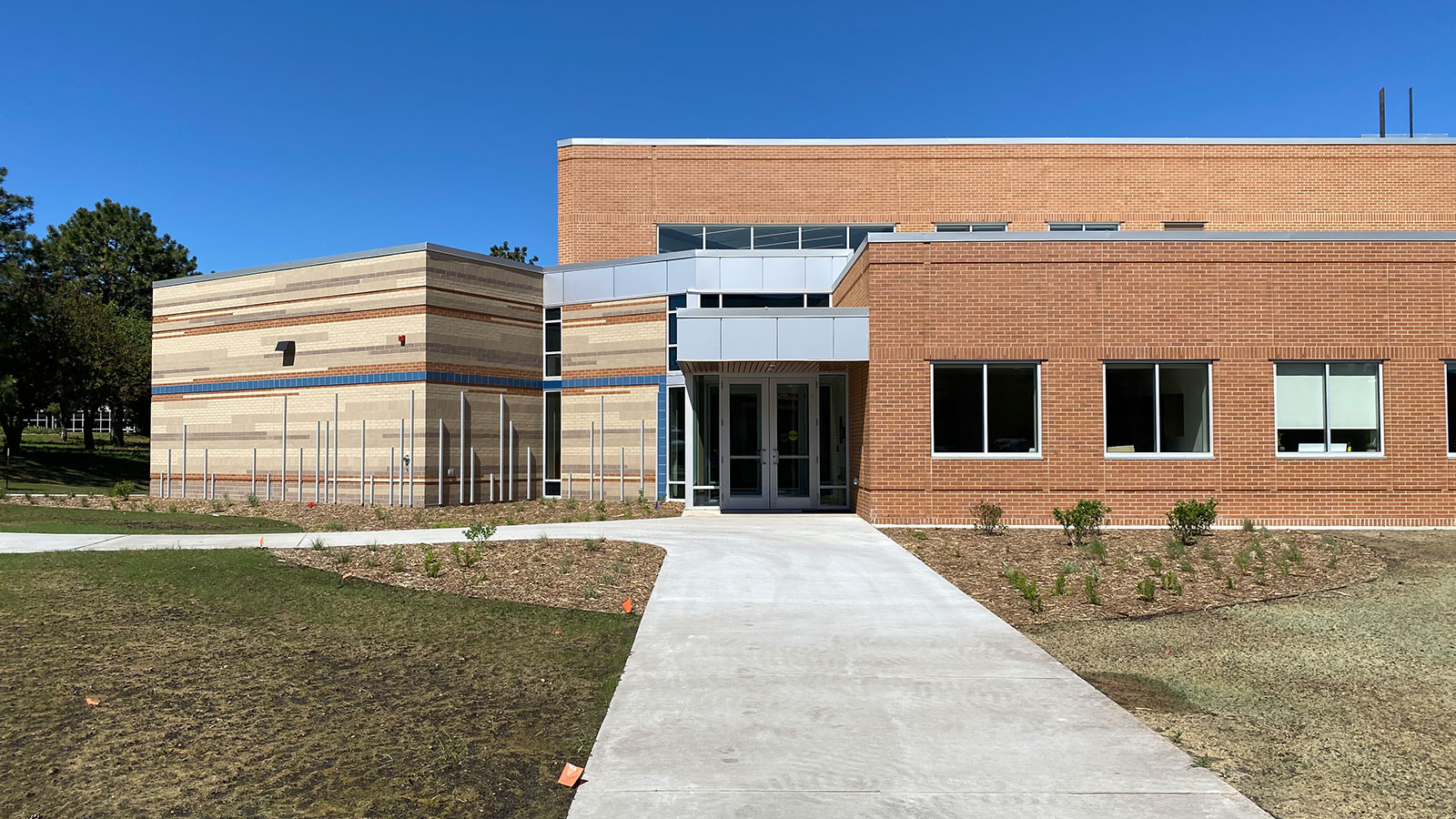 LOCATION:
Brookings, SD
DETAILS:
11,640 sf new facility that incorporates tribal imagery and natural elements to create a home away from home for students of indigenous heritage
SERVICES:
Architecture
Construction Administration Services
Cost Estimating, Schematic
Electrical Engineering
Interior Design
Mechanical Engineering
Planning
Programming
Structural Engineering
Sustainable Design

---
The new American Indian Student Center at South Dakota State University will be the most visible pillar of the Wokini Initiative, a multifaceted effort launched by President Barry Dunn (an enrolled member of the Rosebud Sioux Tribe). He wishes to uplift SDSU's mission as a land-grant university to provide greater opportunities and access to higher education for students enrolled in any of the nine tribal nations in the state.
TSP and cultural design consultant Dennis Sun Rhodes of Great Horse design studio engaged tribal and student communities to help identify important cultural themes that helped guide the design. All agreed that Native influences should be infused into the design, not overtly displayed in strictly historical forms. For example, the traditional star quilt pattern is present in wood accents on the ceiling, and the exterior of the octagonal multipurpose room is clad in reflective metal tiles whose colors depict a rising fire against a blue sky. Interior wall space is reserved for murals and other work by American Indians artists.
Materials and finishes evoke the state's landscape: vertical elements for prairie grasses, vertical glazing panels for the Missouri River, and masonry outcroppings for the Badlands. The sacred Black Hills with its Needles formations are represented by narrow, vertical brick patterns in light hues against a darker brick background. Indigenous plants and native grasses will be planted throughout the site, contributing to the building's distinct presence at the heart of campus.
The building itself is oriented diagonally, with a traditional east entrance. The winter solstice's sunrise will illuminate the main interior corridor that links student and administrative spaces with a large general classroom that opens to an outdoor space surrounding by existing campus trees. A fire circle is located directly outside the octagonal multipurpose room. The intimate area can be used by students to practice their drumming or singing, seek counsel from an elder, or come together in small groups. The names of the original Seven Council Fires of the Oceti Sakowin people, engraved on wood planks, encircle the room. The material itself was hewn from an old tree salvaged on campus―the ancestral lands of the Oceti Sakowin.
Other unique spaces include a student suite with a kitchen, enabling students to keep the tradition of forging relationships through shared meals. The facility is designed to meet LEED v4 Silver requirements.
Project Accountability Team