Southeast Technical College Healthcare Simulation Center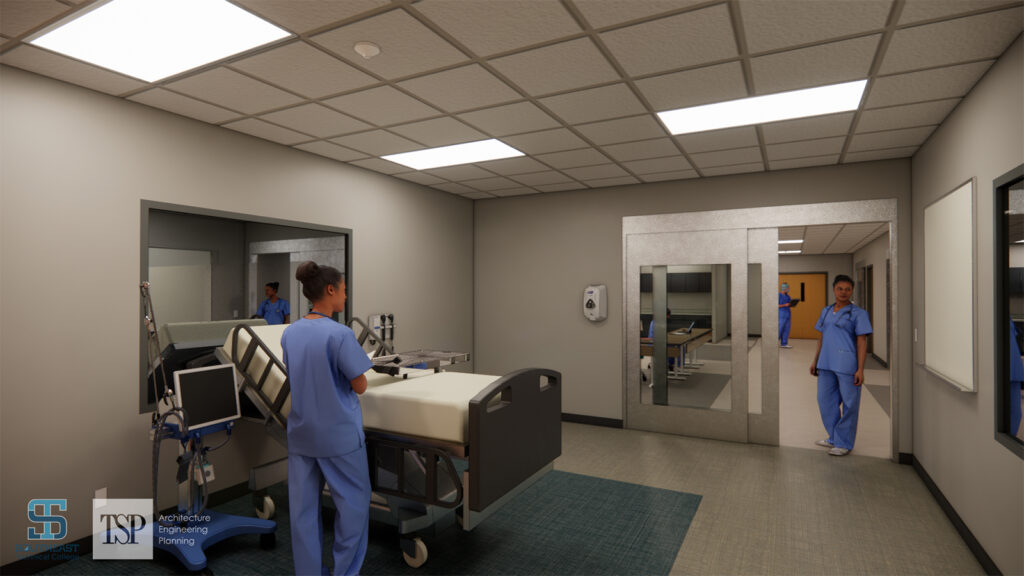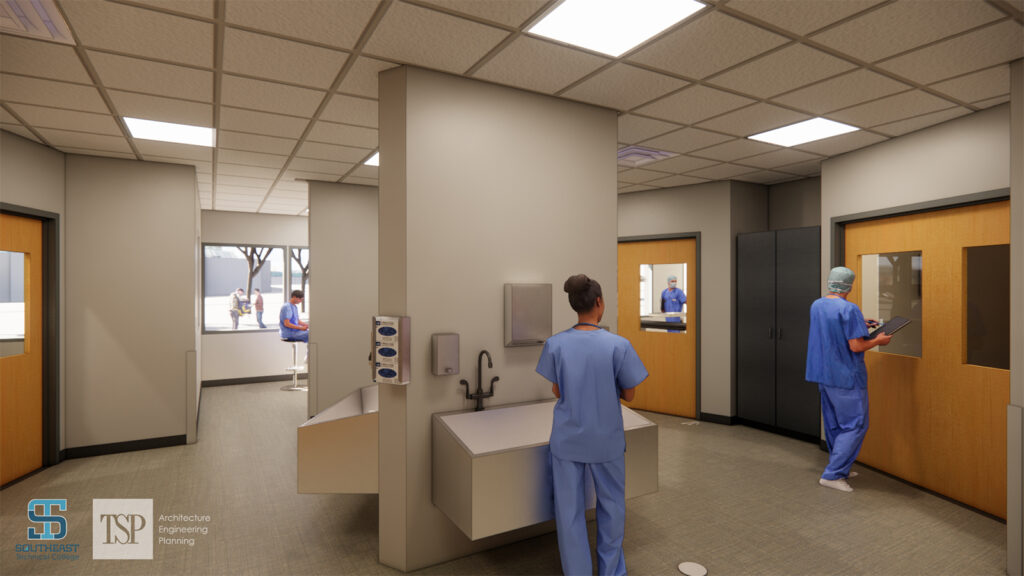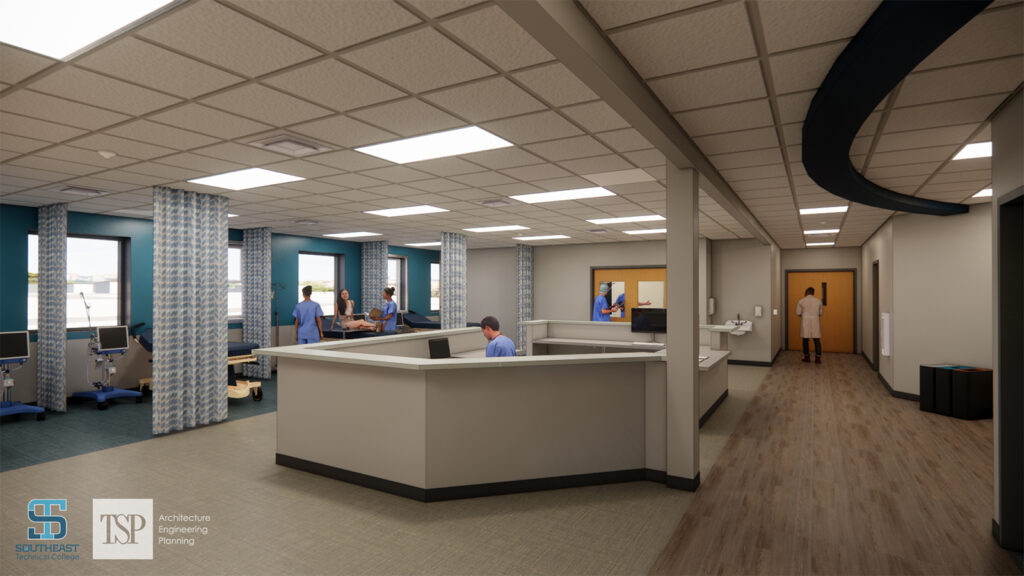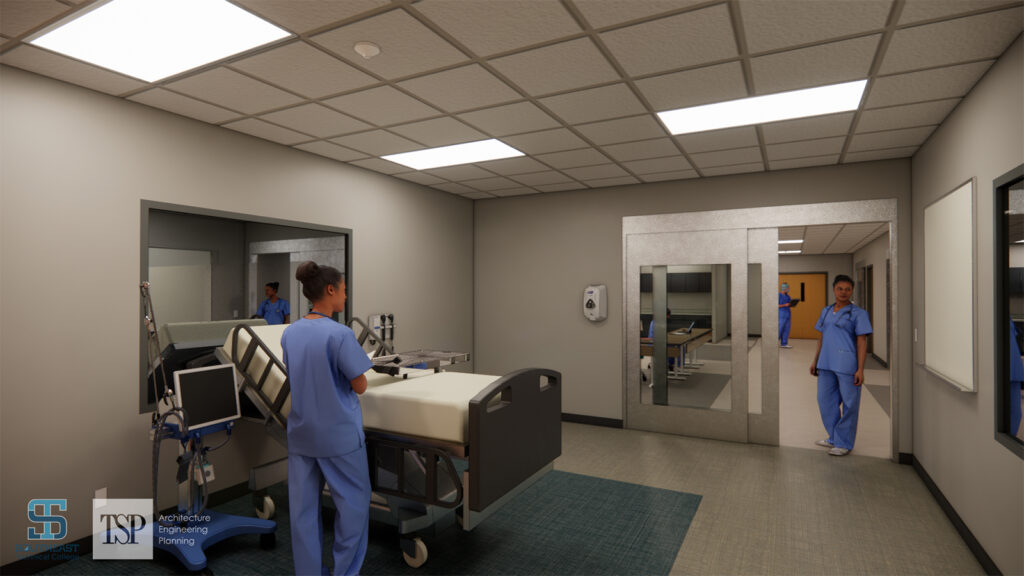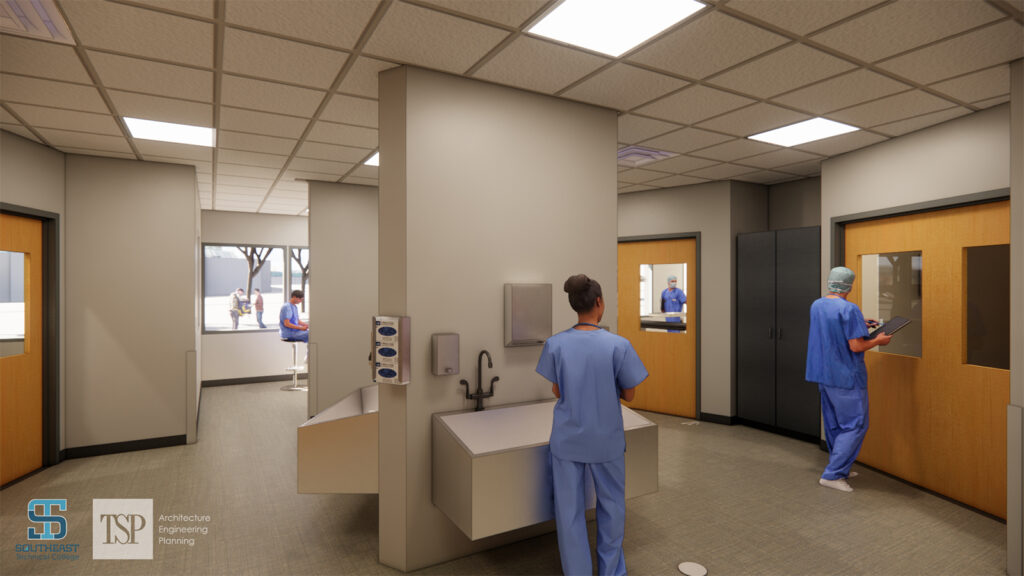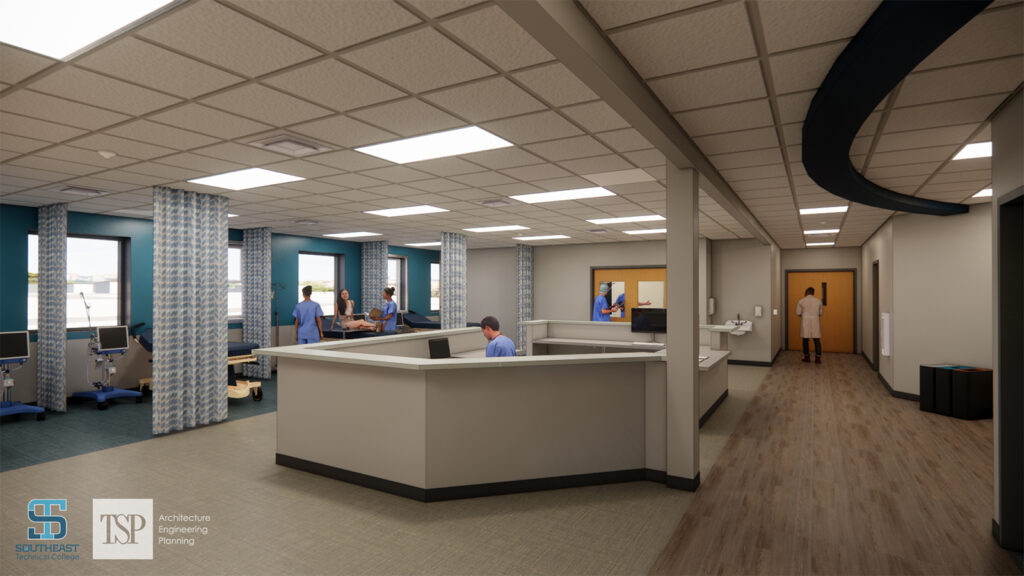 LOCATION:
Sioux Falls, SD
DETAILS:
Design of more than 40,000 sf of repurposed space to support student learning.
SERVICES:
Architecture
Construction Administration Services
Electrical Engineering
Interior Design
Mechanical Engineering
Structural Engineering

The Healthcare Simulation Center will support expanded healthcare programs and grow student enrollment at Southeast Technical College. The center also represents a campus expansion and intentionally addresses regional workforce needs in the healthcare sector.  As more healthcare students graduate from STC, a greater number of highly skilled professionals will be equipped to meet workforce challenges in Sioux Falls and surrounding areas.
The center will offer a state-of-the-art bridge between classroom learning and real-life clinical experiences. In this environment, nursing students learn essential skills from practicing injections on simulators with real needles and syringes to advanced nursing techniques such as reviving a patient experiencing a heart attack.  Along with Surgical Technology, students practice operation room and critical care procedures, which are indistinguishable from the real thing. Within this safe learning environment, students can experience and learn techniques and train on procedures that do not put actual patients at risk.
The building that will house the Simulation Center is a TSP legacy design first constructed in 2003. TSP was also involved in a large addition and several renovations over the years as the building housed unique businesses and startups.
TSP has designed a variety of spaces on the STC campus in recent years to enhance student learning and accommodate the needs of students, visitors, and staff. Now, we're honored to help STC address critical workforce issues.
Project Accountability Team