Summit League Office and Sanford Clinic Acute Care/Orthopedic Fast Track Clinic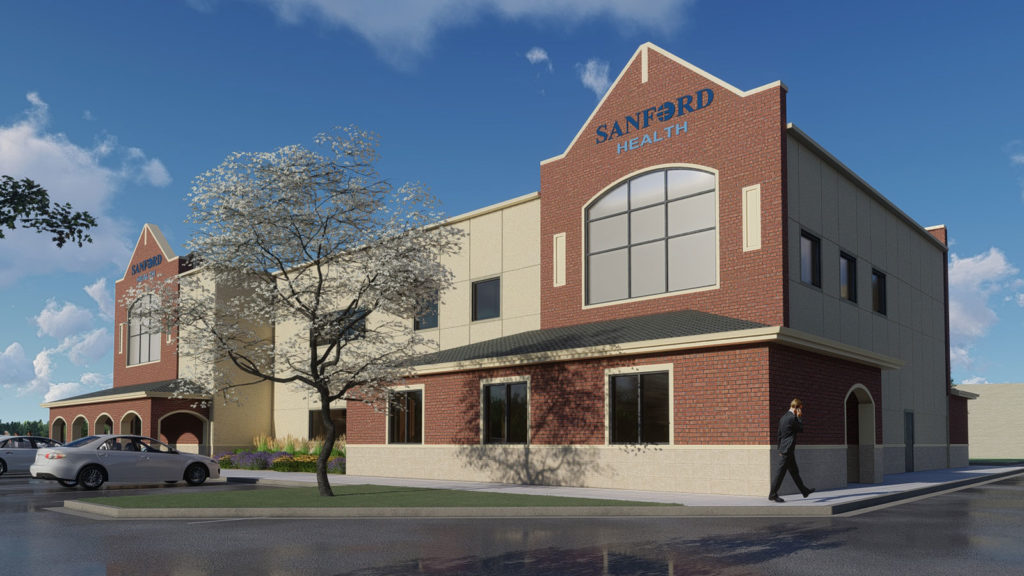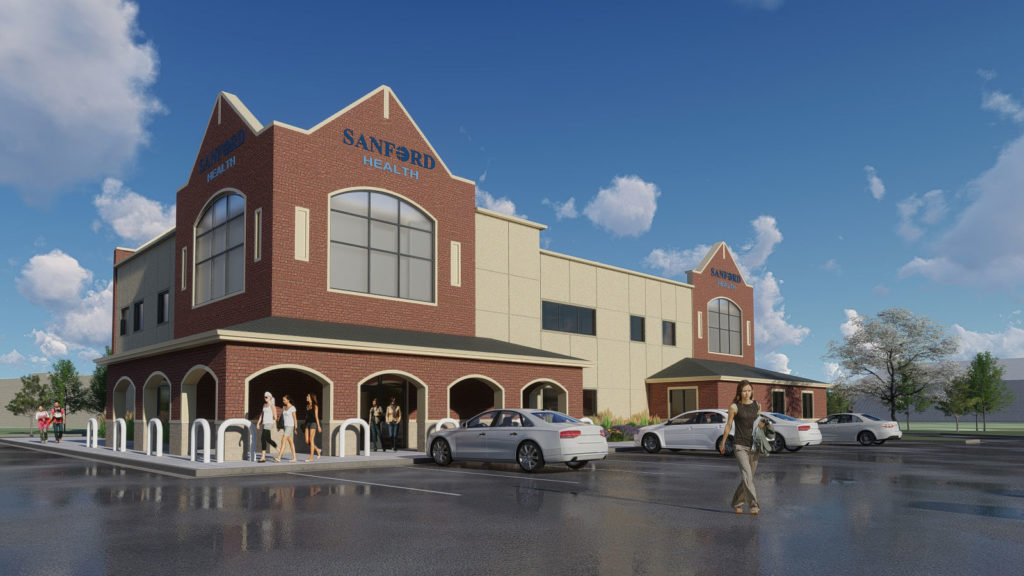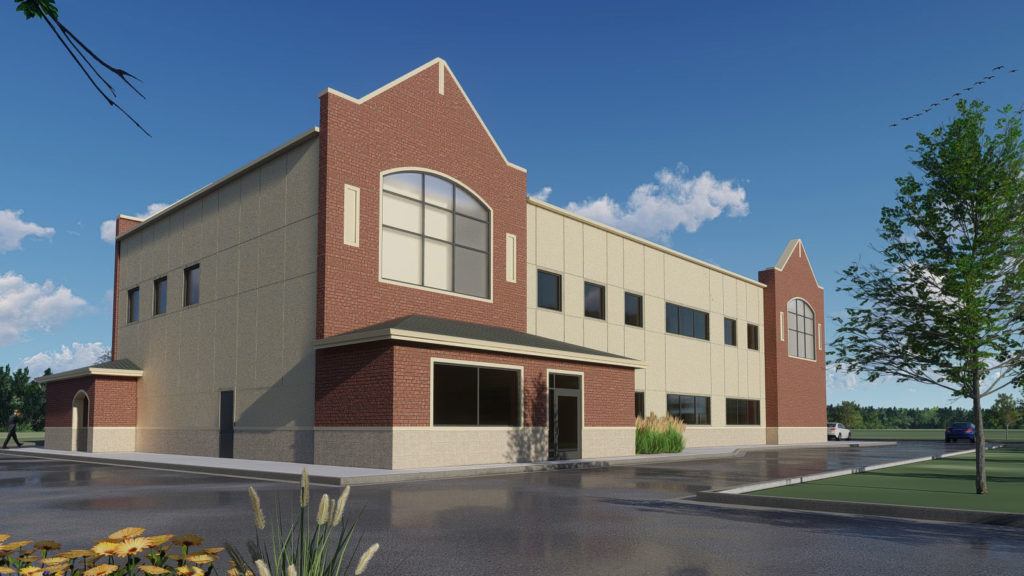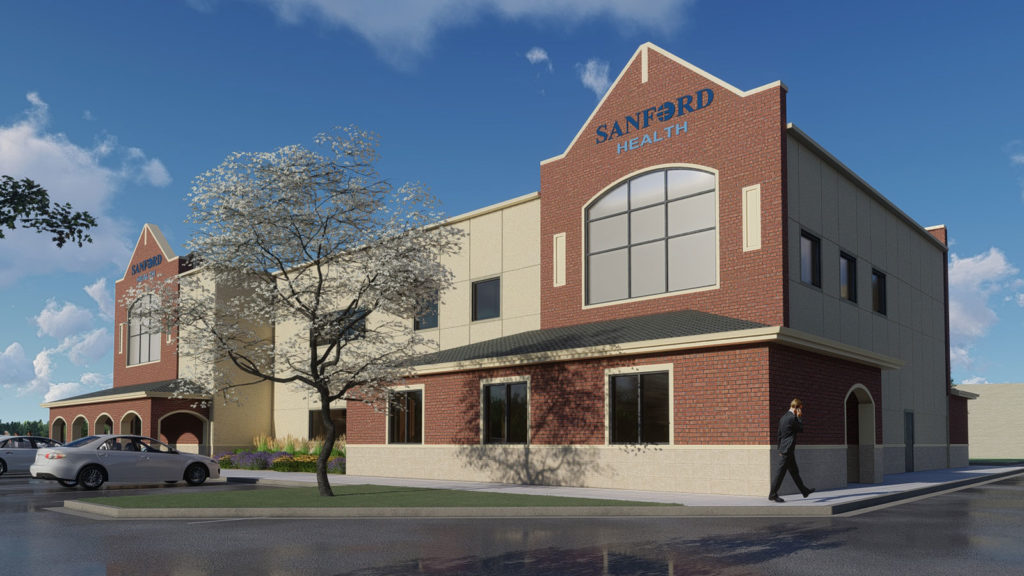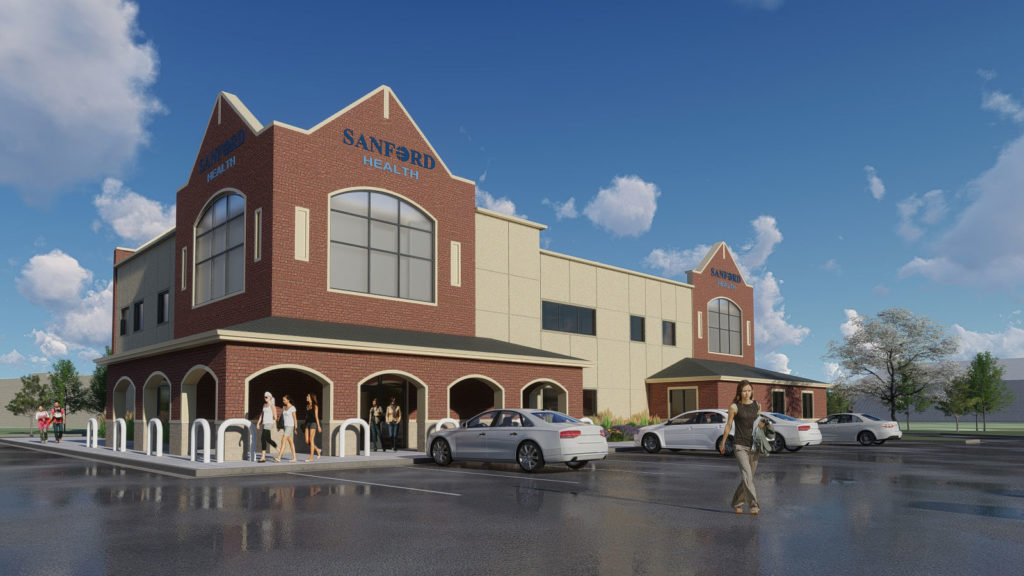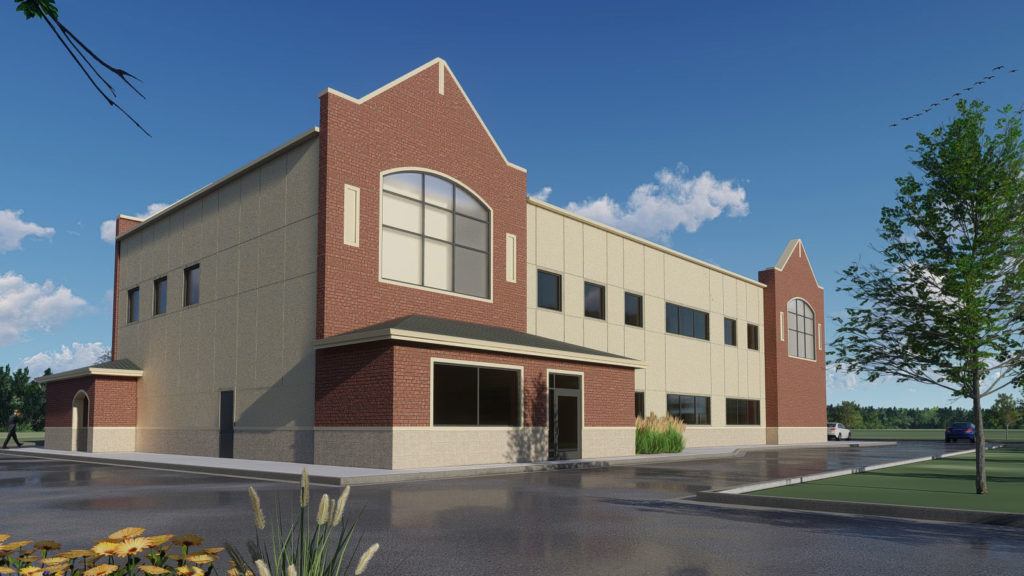 LOCATION:
Sioux Falls, SD
DETAILS:
Approximately 15,000 sf new construction with clinic on the first floor and Summit League offices on the second
SERVICES:
Architecture
Cost Estimating, Schematic
Electrical Engineering
Interior Design
Mechanical Engineering
Project Management
Structural Engineering

When leaders of the Summit League decided to relocate the organization's headquarters from Elmhurst, IL, to Sioux Falls, a permanent headquarters at the Sanford Sports Complex was needed. The offices at the Sanford Sports Complex now shares space with a new Sanford Acute Care and Orthopedic Fast Track Clinic location. In addition, the league is partnering with Sanford Health to support and raise awareness to battle and defeat Type 1 (juvenile) diabetes.
The clinic operates on the main level. The Summit League occupies 7,020 sf of office and support spaces on a second level that also includes 1,850 sf of shell space for future expansion. League officials were eager to move from a leased office to their own building. The TSP team understood the importance of moving quickly and came up with an accelerated schedule that would save not only time but money.
Sanford Health officials had proposed a 12-week schedule for the schematic development, design development, and construction document with two bid packages and a November 2018 construction start. Our team suggested compressing the work into six weeks.
Sanford Health officials saw the advantages of the aggressive schedule, which included savings in the construction package. That schedule also allowed more time to enclose the project and saved the Owner money on heat and cover for winter construction. As a result, Sanford Health opened its 7,600 sf clinic to patients in September 2019, earlier than originally expected.
Project Accountability Team