The First National Bank in Sioux Falls Exterior Renovation & Phased Remodel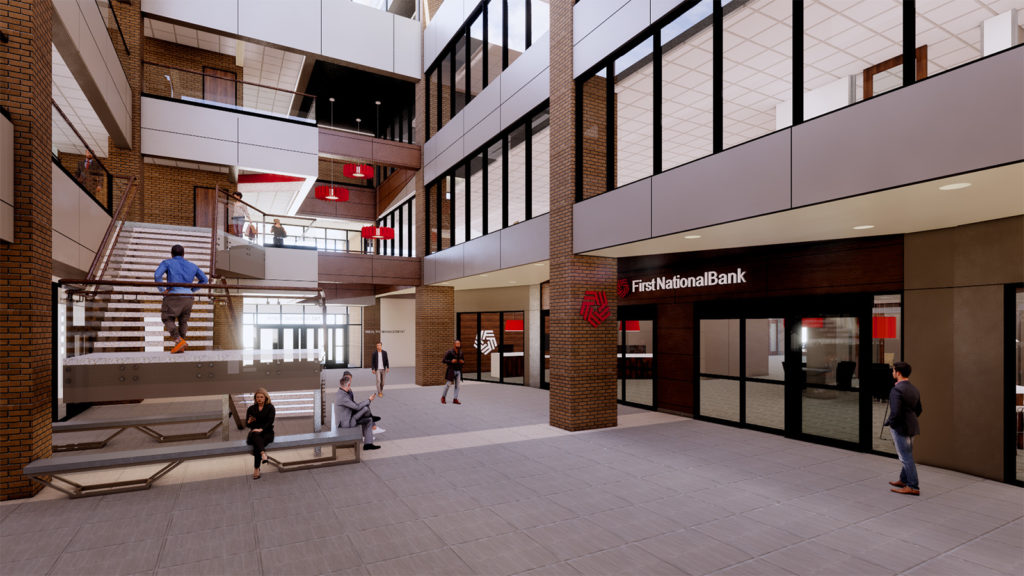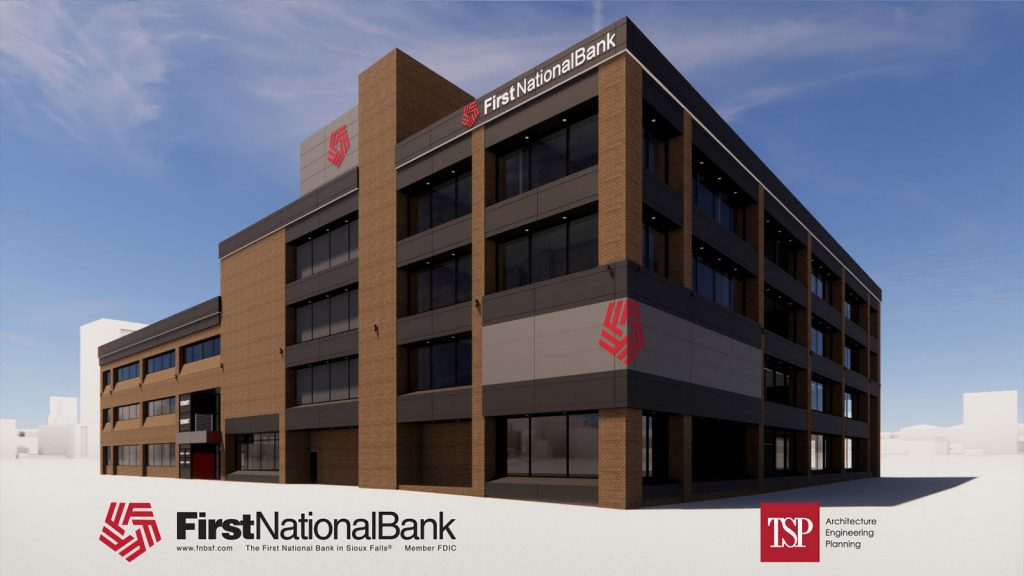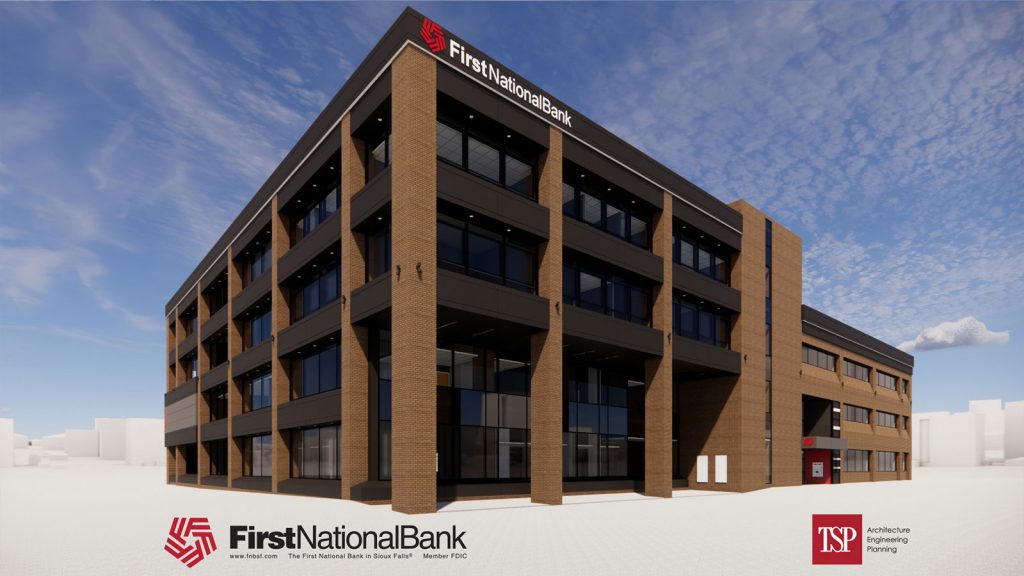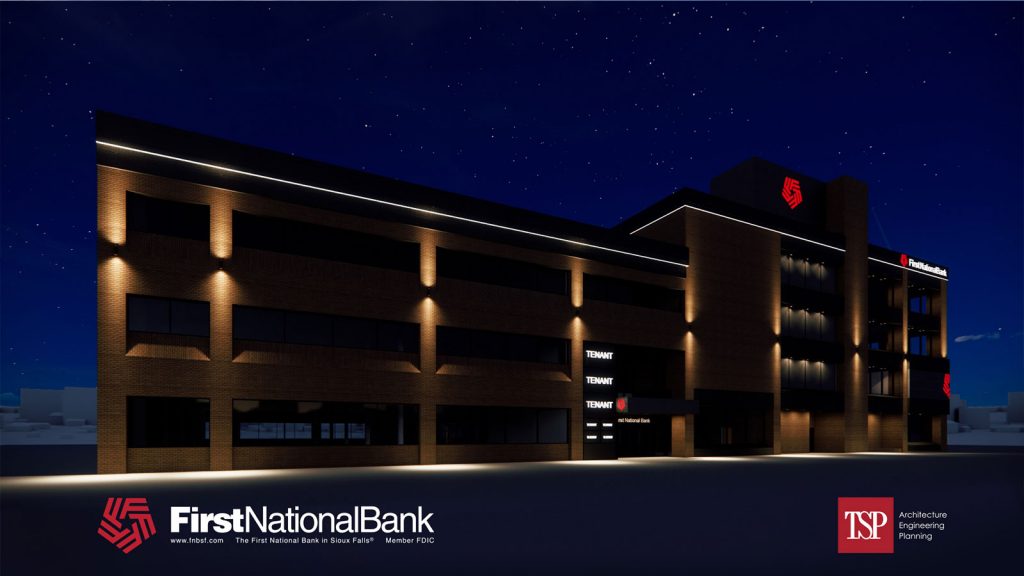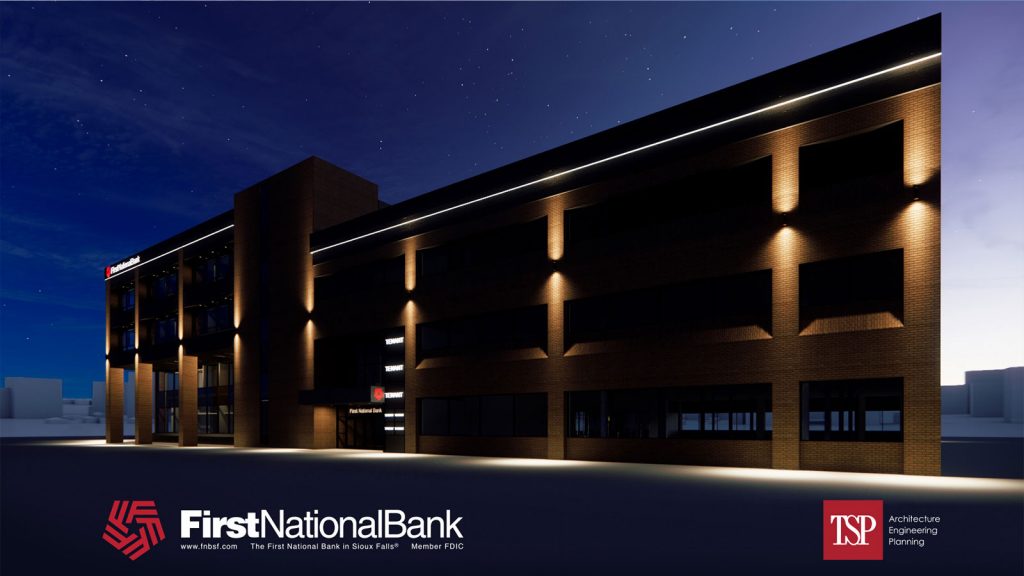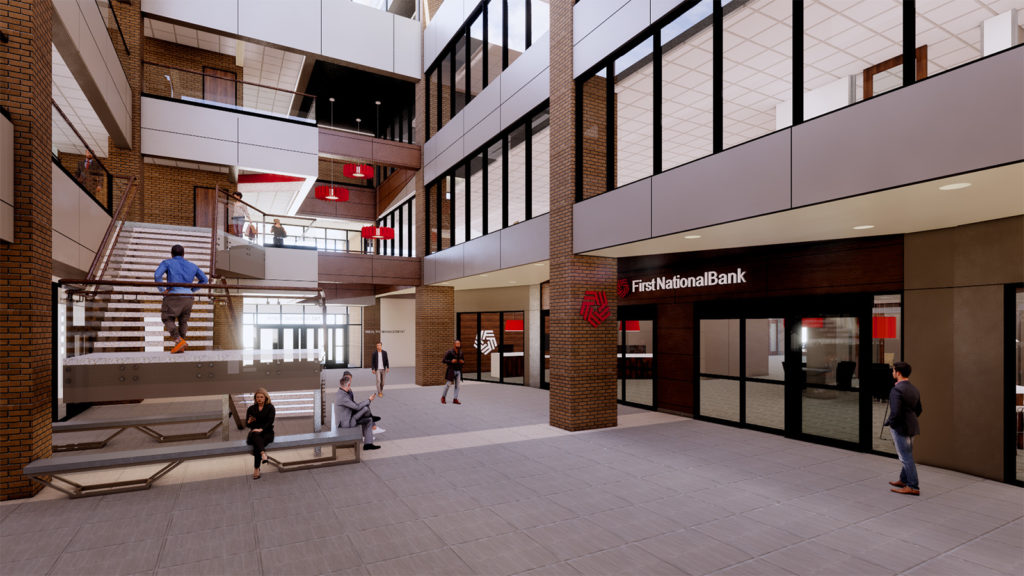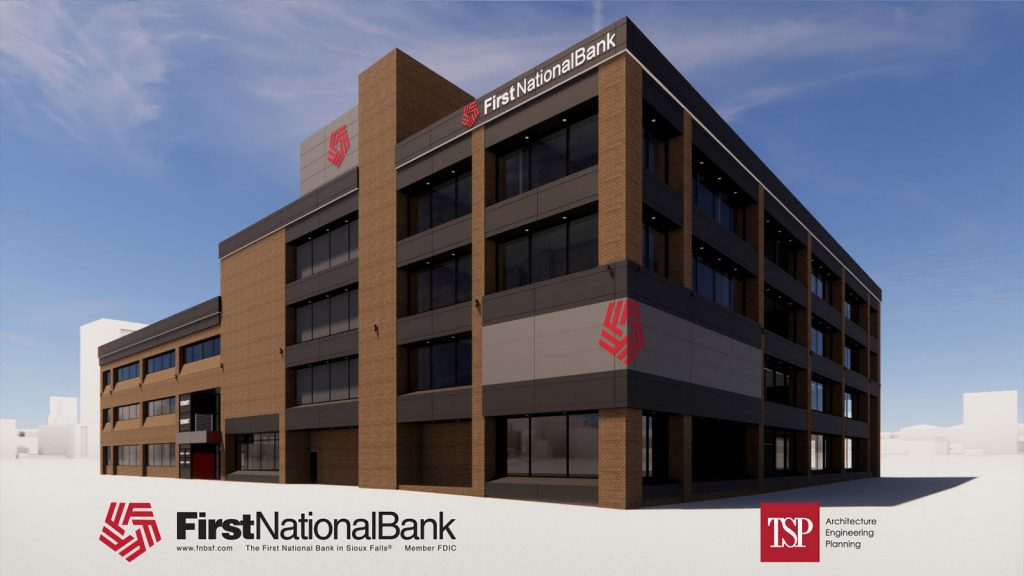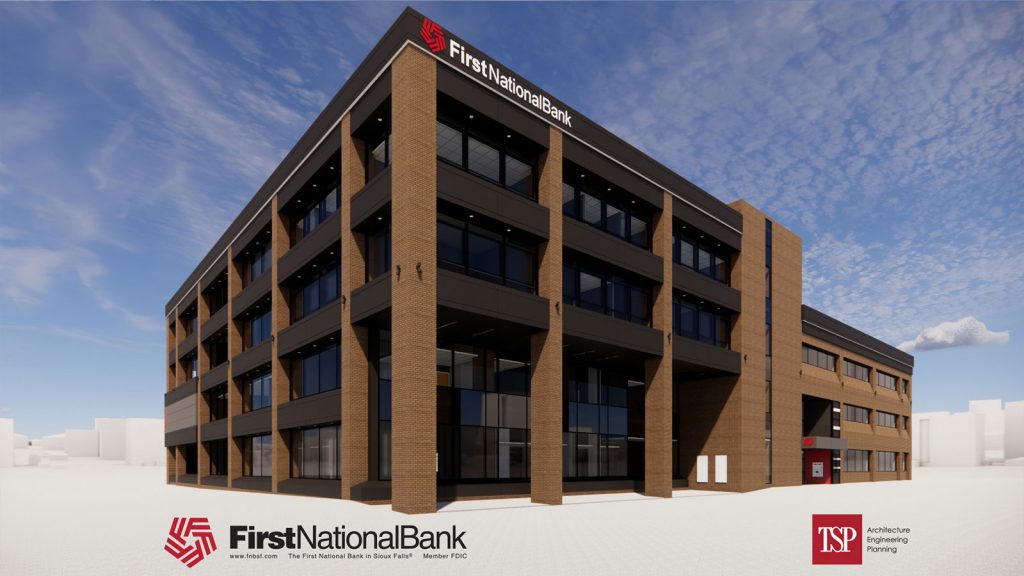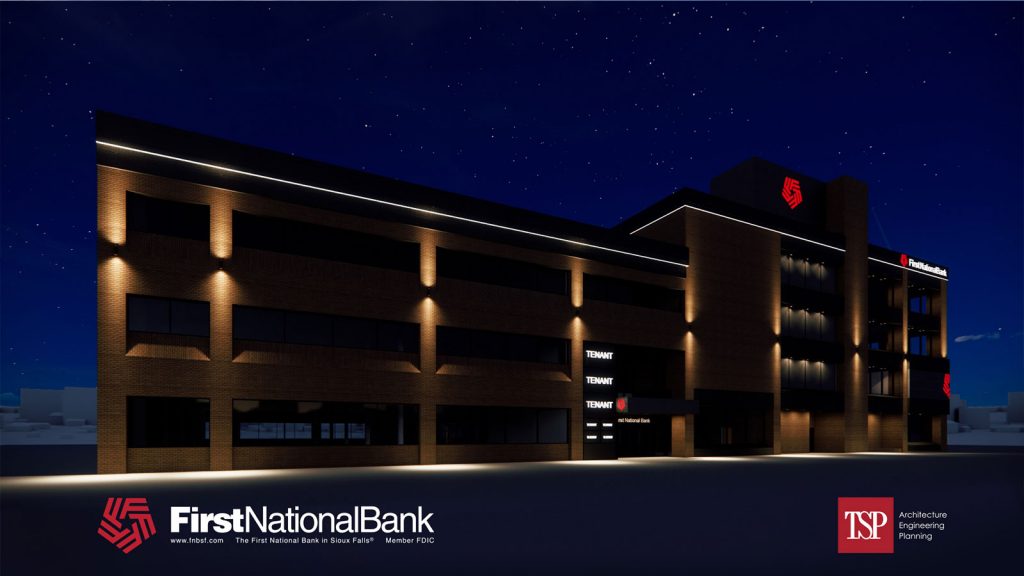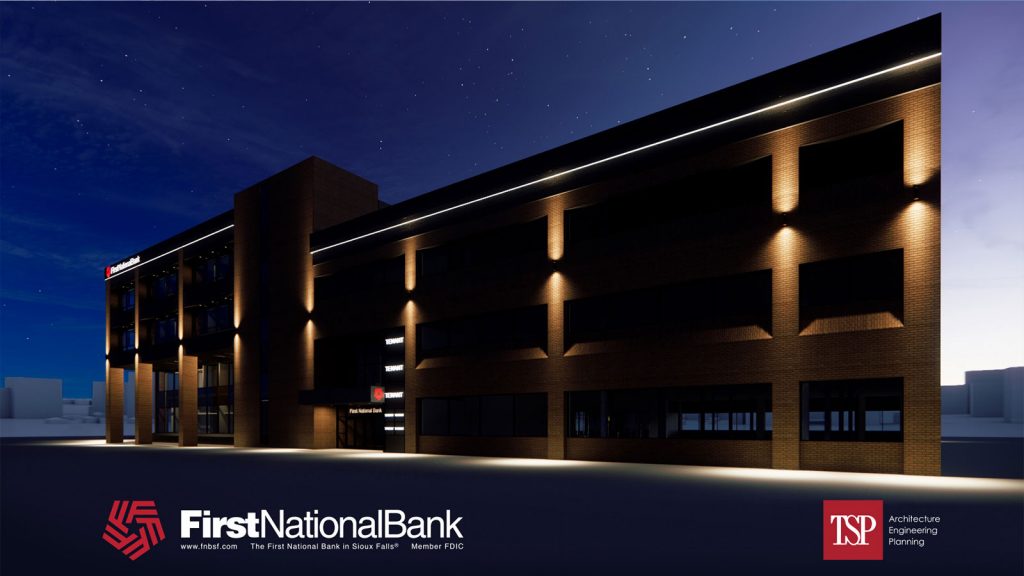 LOCATION:
Sioux Falls, SD
DETAILS:
Renovation of exterior on mid-1970s era building with consolidation of entrances.
SERVICES:
Architecture
Interior Design

Renovations at The First National Bank in Sioux Falls' downtown location will provide a fresh look as the building nears the half-century mark.  The bank itself was established 135 years ago.
The face-lift involves exterior work on the north, east, and west sides of the building, which opened in 1976. Bank officials wanted to preserve as much of the old structure while using glass and metal panels to provide an updated appearance. Relocating walls on the first and second floors will capture underutilized spaces and provide additional square footage.
The bank was constructed with a bricklaying technique near the windows that no longer is used. TSP, structural engineer SEA, and the contractor recommended removing those sections of brick. The replacement materials will increase the longevity of the exterior and improve energy efficiency.
The building will consolidate its entrances to the east and the west to make wayfinding easier for customers. New metal panels will be added to First Financial Center, on the bank's south side, to give the two structures a more cohesive look. New exterior lighting and signage will be added, and an on-street ATM installed off Phillips Avenue.
Future phases of the project will include interior renovation of the main lobby, atrium, and upper floors. Bank officials are using that as a chance to rethink how business is conducted and how to best serve its clients. Currently the bank is focusing on the atrium and first floor. Completely new finishes inside the atrium include adding a new feature stair in that space. It also reconfigures the entry into the bank lobby to create a more visible entrance and dynamic experience. The first floor will be completely guttered and remodeled for a new, more efficient bank-taller lobby and office spaces.
The ongoing exterior renovation should be completed soon.
Project Accountability Team