Washakie County Library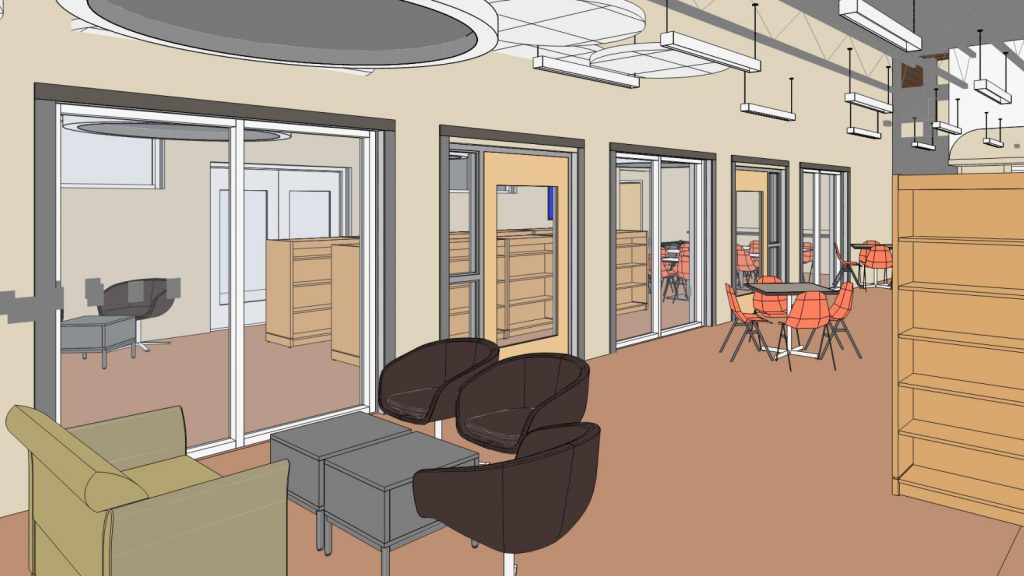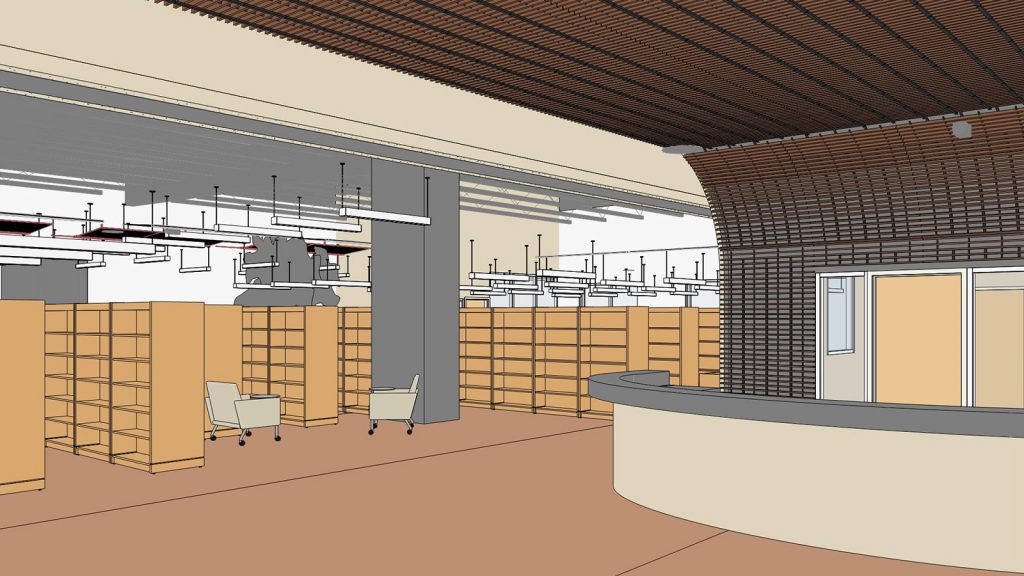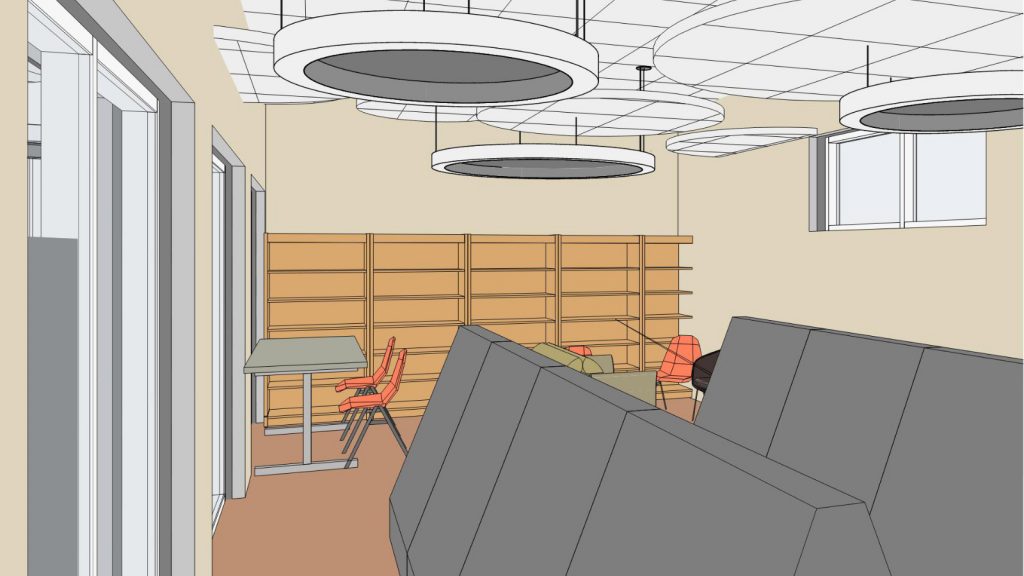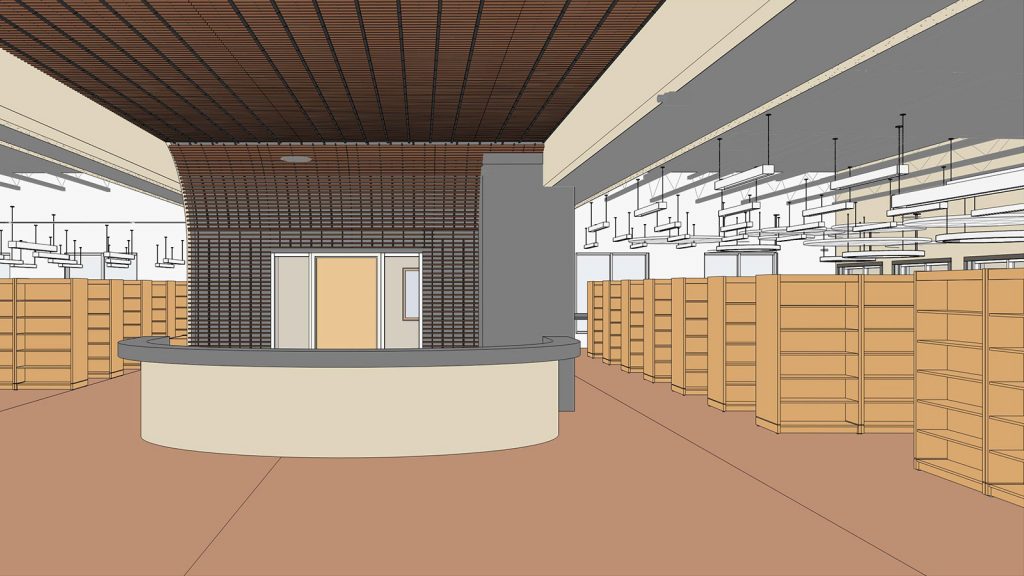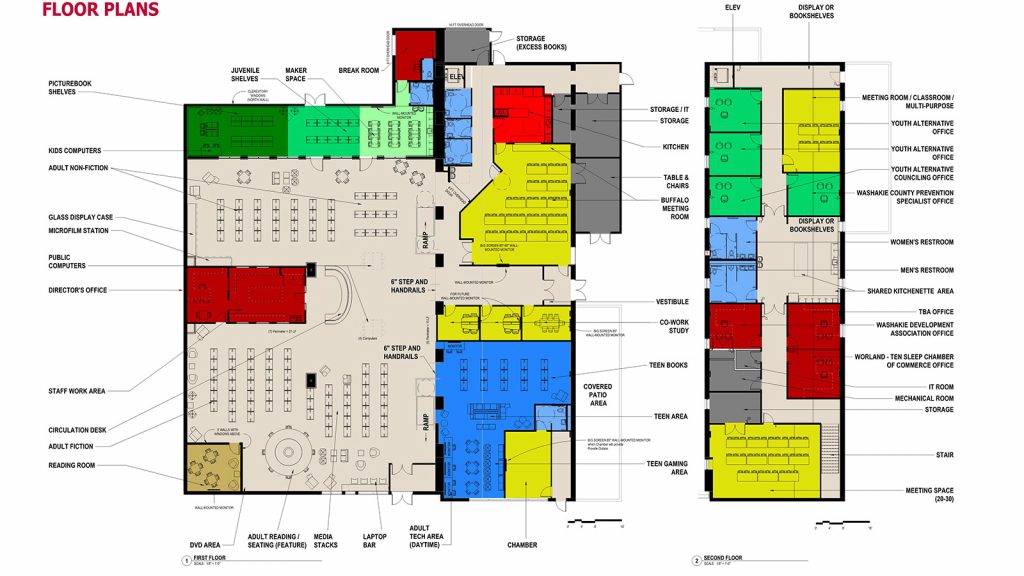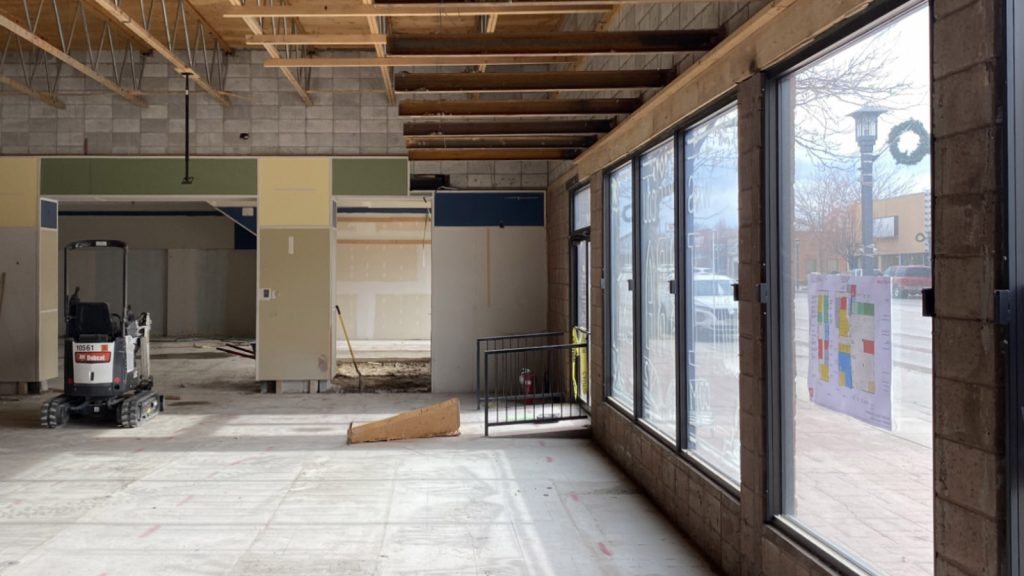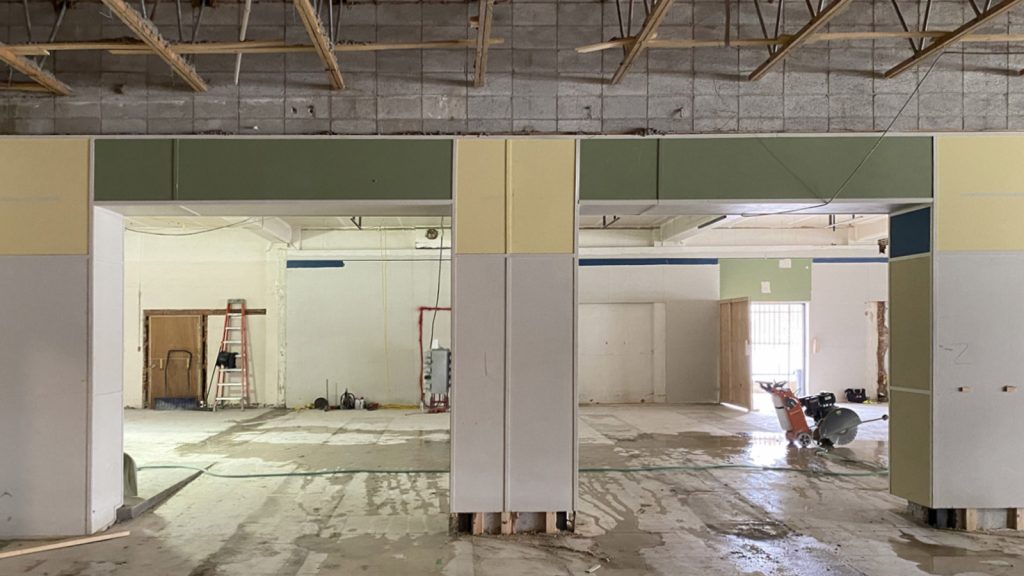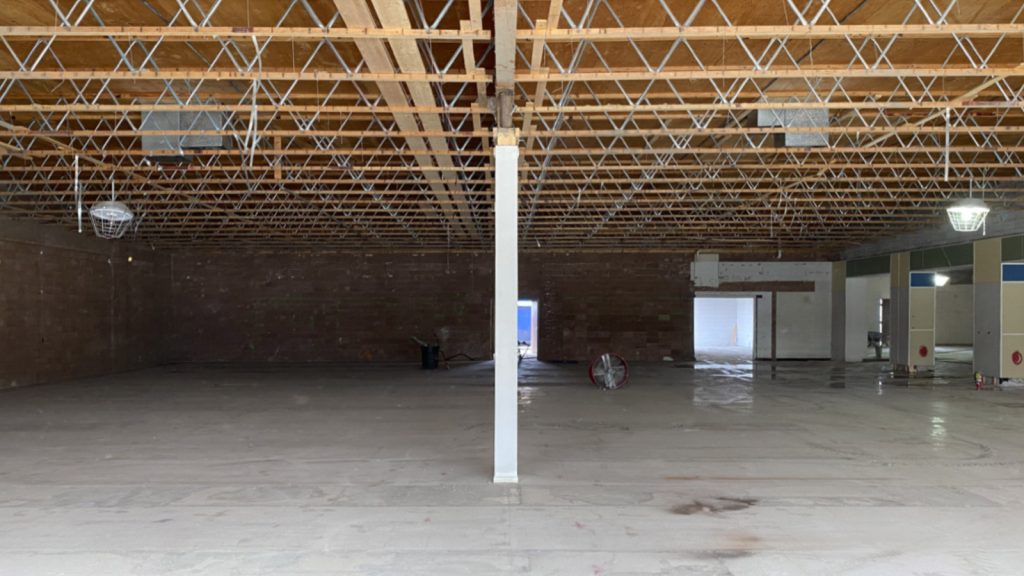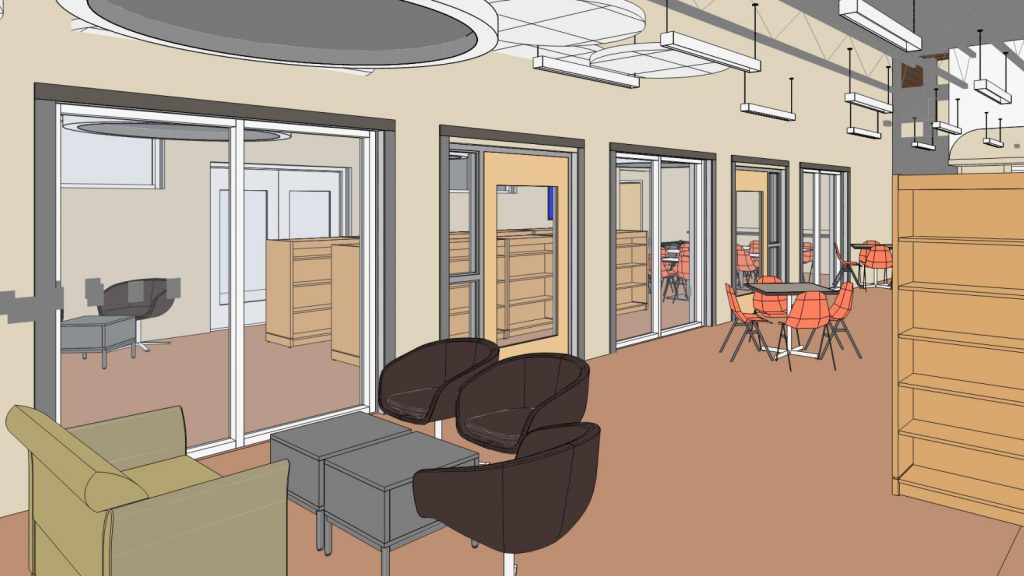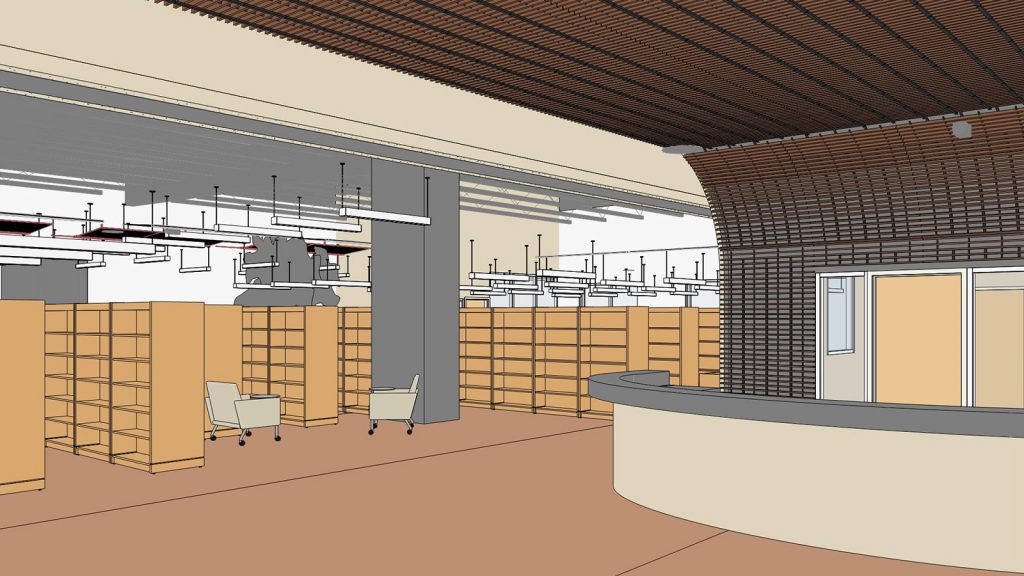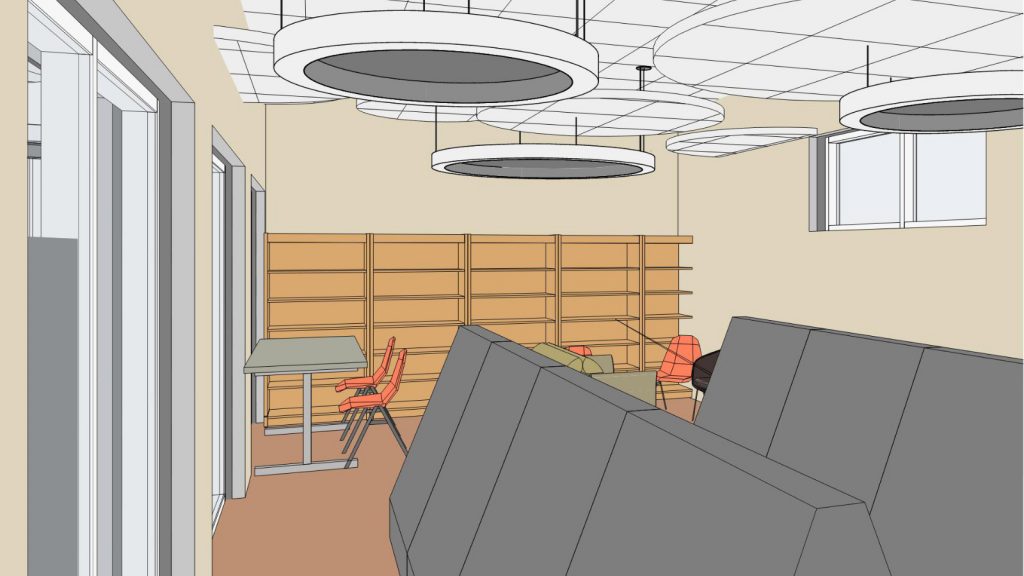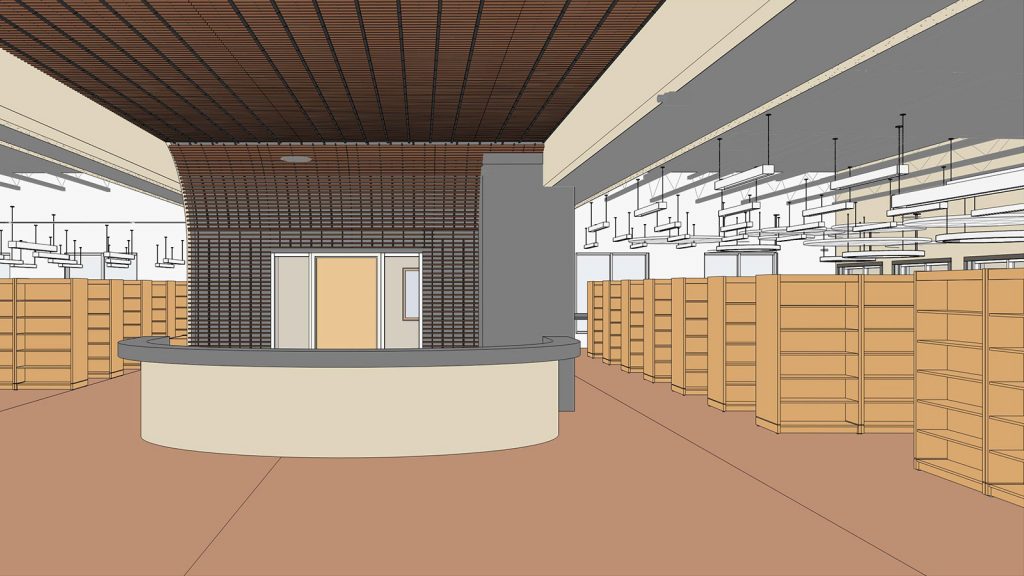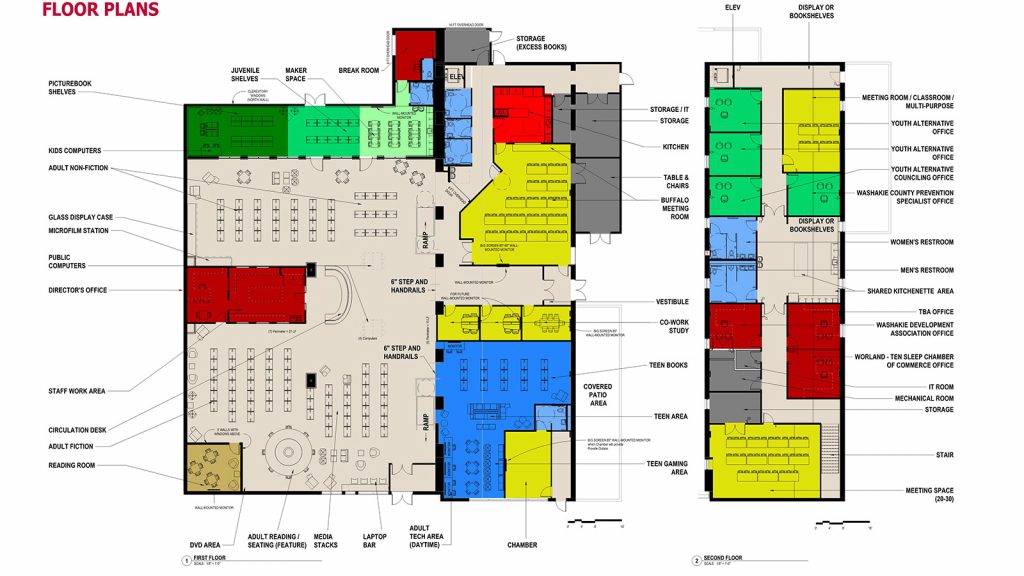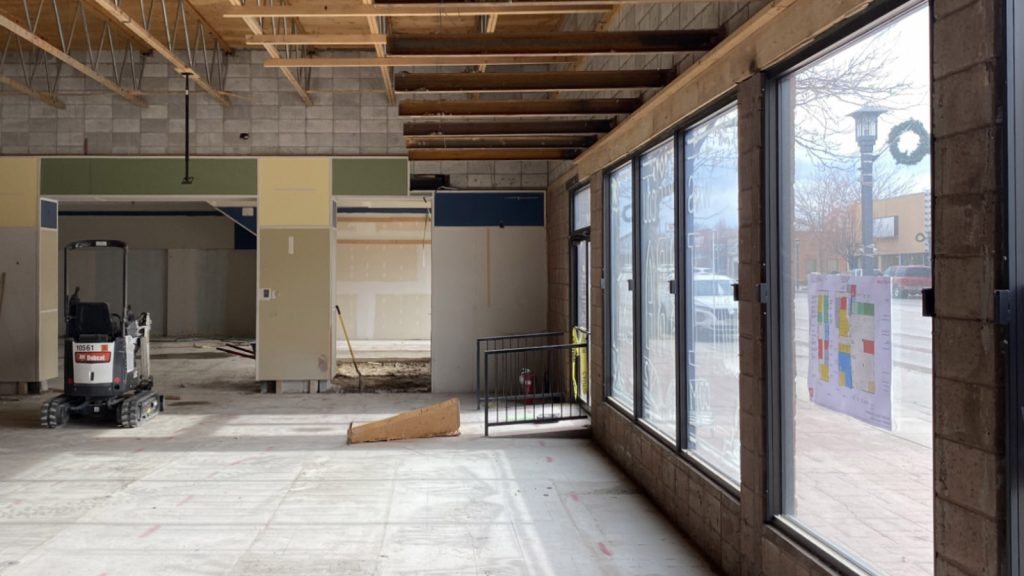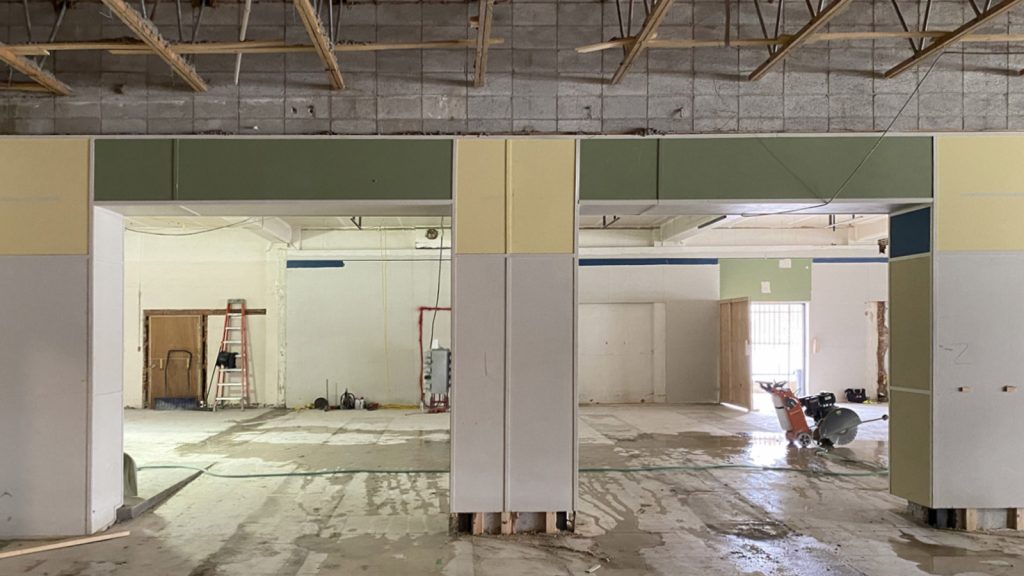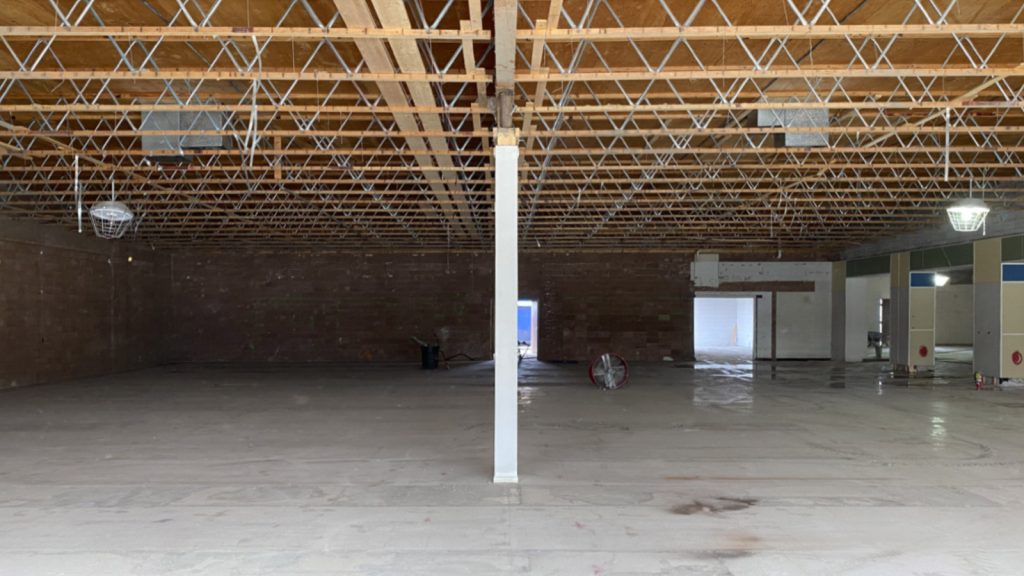 LOCATION:
Worland, WY
DETAILS:
The community library moved into a renovated hardware store. The actual building area includes the first-floor library, 14,281 sf; first floor, Worland-Ten Sleep Chamber of Commerce, 450 sf; and second floor, 2,587 sf. Total indoor renovation, 17,318 sf
SERVICES:
Architecture
Civil Engineering
Construction Administration Services
Cost Estimating, Schematic
Electrical Engineering
Interior Design
Master Planning
Mechanical Engineering
Structural Engineering

TSP has worked with the Washakie County Commissioners for a decade of master planning for the public library in Worland, WY. Options considered included remodeling existing buildings elsewhere and new buildings on alternate sites.
In 2019 it was decided to purchase the Ace Hardware building in downtown Worland, which occupied two connected historic buildings, one offering two levels. The building offered a large open space of about 14,000 square feet and could accommodate all the desired programs.  The building's location on Big Horn Avenue also makes it highly visible to the public.
TSP architect Michelle Klobassa accompanied library board members and a county commissioner on a tour of Wyoming libraries in Buffalo, Douglas, and Glenrock to examine the features they offered. Priorities for the Worland library subsequently included creating a unique space for video gaming for teenagers, and study rooms that would allow four to six people to gather.
The former hardware store on Main Street offers large windows giving those using a "laptop bar" a nice view, plenty of sunlight, and space for large comfortable chairs. Other windows were installed elsewhere in the building to permit increased daylighting.
The library features a circular table where patrons can plug in their electronic devices and work separately yet as part of a community. A dedicated children's area is located next to a maker's space. The hard-surfaced floors, plentiful electric outlets, and cabinets allow for creative activities for children and adults. The library also includes space for the adult collection, a staff workroom, and a centrally located circulation desk that maintains good views of the room.
A large community meeting room will be available to the public during and after library hours. It includes an attached kitchen, movable tables and chairs, and access to the restrooms. The first floor also includes space for the Worland-Ten Sleep Chamber of Commerce offices as a convenient visitor information stop.
The design offers exposed ceilings that display necessary structural elements and provide a feeling of openness.
Construction work began in fall 2020 with completion in August 2021.
Project Accountability Team