The Seasons Hospice House has been providing compassionate care and support for people at the end of life for more than 25 years.
The unique setting in which that care is delivered to residents of southeastern Minnesota is a  tranquil environment located on 13 acres of rural woodland.
The Seasons Hospice House is in a home that was built in 1952 on the southwestern edge of Rochester.
The home was designed by architect Jan Ruhtenberg, who escaped Nazi Germany and later designed projects for Greta Garbo, Nelson Rockefeller, the Swedish Royal Family, and many others. Ruhtenberg was an apprentice and colleague of world-renowned architect Mies van der Rohe and a friend of Philip Johnson – a leader of the modernist movement.
The house was originally the family residence of Mayo Clinic physician Dr. F. Edmund and Mrs. Winnie Donoghue. When the structure was converted to the Seasons Hospice House in 1997, it became the first Medicare-certified residential hospice facility in Minnesota. At that time, TSP helped Seasons Hospice meet state code requirements for a hospice care facility.
TSP recently returned to the Seasons Hospice House as a trusted partner to help honor the home's mid-century modern style. As A.B. Systems was replacing 120 windows, TSP collaborated with Seasons Hospice to offer guidance on the selection of upgraded interior finishes, furnishings, and artwork.
The interior improvements to patient rooms, living/waiting areas, and dining spaces throughout the facility highlight peace and nature, and furnishings and finishes in patient rooms complement the beauty of the outdoors.
"A room with a view was our goal," said Loretta Haugen, TSP senior interior designer. "We wanted to create a home-like environment that is enhanced by the views from the beautiful gardens and experiencing life's seasons at its best."

Beverly Haynes recently retired as Executive Director of Seasons Hospice after nearly 25 years of service to the organization. She was the first nurse to staff the Seasons Hospice House when it opened, and she later held the roles of house manager, quality and compliance, director of clinical services, and executive director.
Her experience as a nurse is invaluable for understanding the needs of family members and patients, as Seasons Hospice House almost always represents a final home for its residents.
"The message I try to give is hospice is not about dying," she said. "It's about living. The end of life is a very natural part of life."
Families often experience a good amount of confusion, noise, and busyness before an individual enters hospice care, Haynes said. But away from distractions, the end of life is a meaningful time to build deeper connections and reflect upon family relationships.
This focus on patients and families was a major influence on the clean and minimal interior upgrades to the house.
"And to be at the house and have that peace and quiet and the beauty of the outdoors brought into the home through the windows, it just gives people a sense of peace," Haynes said.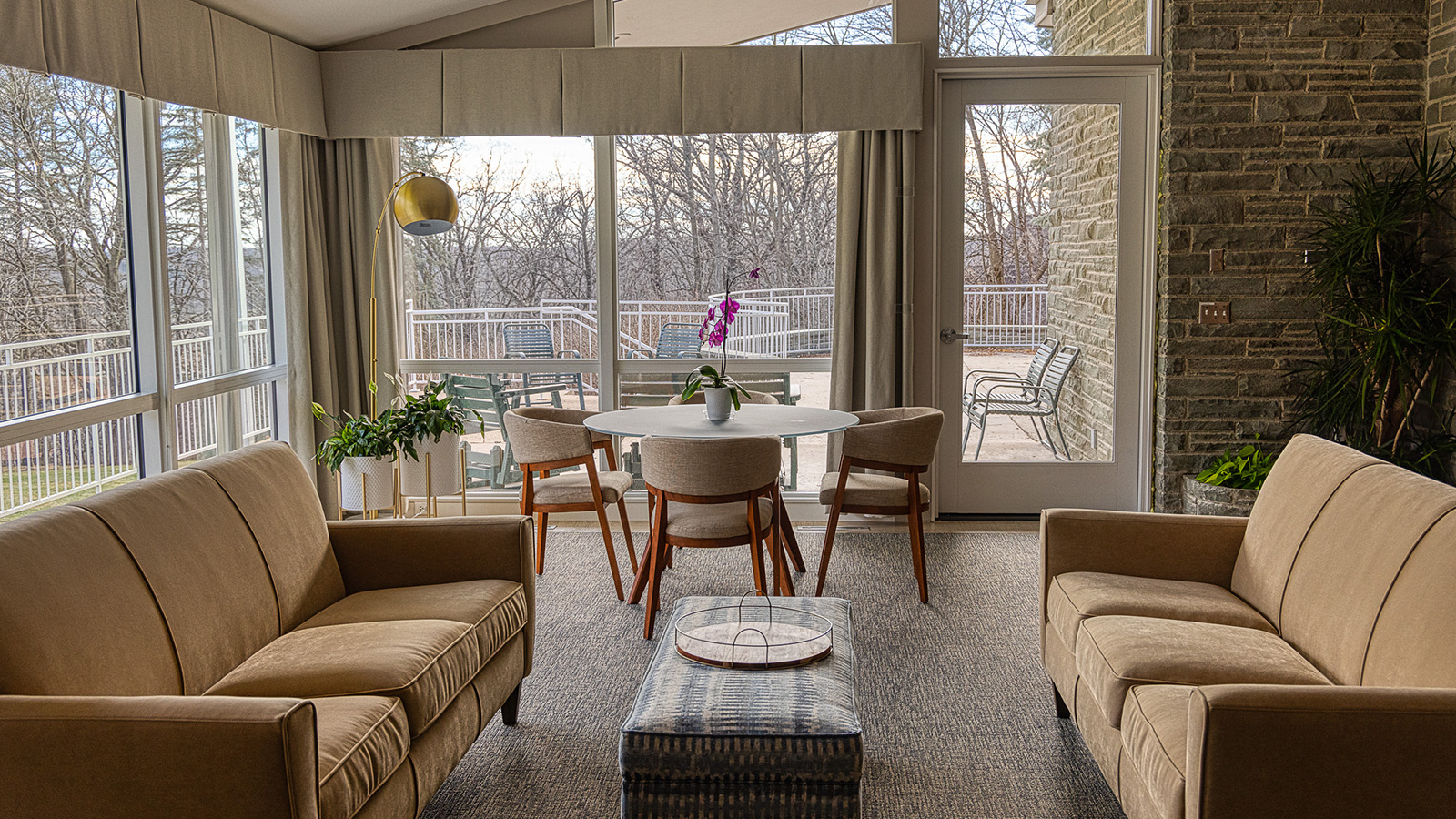 Kristina Wright-Peterson, a supplemental RN at Seasons Hospice House since 2018, has succeeded Haynes as executive director at Seasons Hospice.
Wright-Peterson also has experience in nonprofit management and looks forward to ensuring that hospice care is available and accessible to all individuals.
Seasons Hospice is celebrating 25 years with a gala on August 25, 2022.