Growing up on a farm in southwest Minnesota was influential in Lucas Lorenzen's decision to become an engineer and remains an important dynamic in his work as a structural engineer at TSP Inc.
Lorenzen earned an engineering degree from South Dakota State University, and he also served in the Minnesota Army National Guard from 2000 to 2009.
"I think a surprising differentiator in a fulfilling engineering career is not technical but, in my experience, is grounded in problem-solving and decision-making," he said. "Working on the farm, serving in the military and being at a multidisciplinary firm like TSP has helped me bring those essential skills to a higher level. Communication, both in clarity of outward sharing and engaging in active listening, is key to making the technical work accurate and fulfilling."
Lorenzen is one of the founders of TSP's Innovation Team, an internal group that explores answers to questions and recommends promising strategies and emerging tools to leadership at the 100 percent employee-owned firm.
Lorenzen, who was recently named to a regional list of 40 professionals younger than 40 who have made a positive impact at work and in their communities, further describes his engineering career.
What led you to pursue a career in engineering?
From an early age, building and understanding how things worked was interesting to me. From Lincoln Logs and Legos as a young kid to helping on the farm and working in construction a bit, I found that building things was in my blood. I also had a couple of great teachers in high school for math and physics. I remember Mrs. Anderson and Mr. Dulas in my hometown of Pipestone, Minnesota. They were able to get this often-bored student to have real excitement for engineering and ultimately led me to SDSU and a career as a structural engineer.
What brought you to TSP, and what has kept you with the firm for more than seven years?
After securing my license as a Professional Engineer, I started to look around at different opportunities in the Sioux Falls area. The combination of timing and perseverance led me to sit down with TSP and discuss a career path that would include not only developing high-level structural engineering expertise but also offer opportunities in leadership, sales and innovation. After more than seven years, the variety, level of design quality and opportunities for growth continue to make TSP the right place for me.
What TSP projects have been most memorable for you?
One of my first TSP projects, the Beacom Institute of Technology at Dakota State University, has many of the aspects that I consider to be the most fulfilling work we can do. "Legacy" is a word that is continually brought to the forefront at TSP, part of a storied history going back to our founder Harold Spitznagel. The Beacom Institute of Technology is first of all beautiful, but it is and will be a lasting place of higher learning in our region, clearly making it a legacy design project. I stood next to Chase Kramer, the project architect, at the ribbon-cutting and was certain I had found my vocation.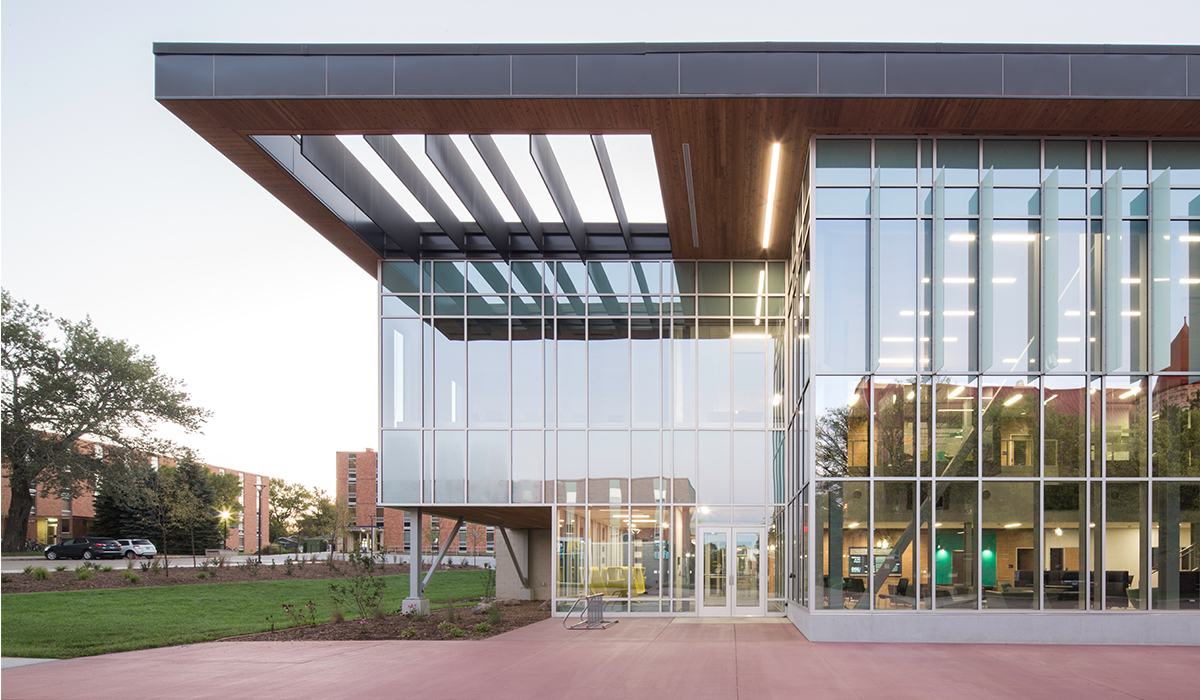 More recently, we have worked alongside St. Mary's Catholic Church in Sioux Falls. I remember feeling pretty small, yet part of the legacy of TSP, when we did a campuswide facility-condition assessment, and I reviewed the original 1949 school drawings designed by Harold Spitznagel. Collaborating with St. Mary's has also generated a stronger sense of responsibility as I have personal connections, friendships and a shared faith that all shape my focus to provide greater value with all our work.
The Sanford Clinic and Lewis Pharmacy in Harrisburg is one of the most involved and literally close-to-home projects I have been part of. The role of project leader was a good fit for me from the beginning. Our team met with a large group of client representatives, and we shuffled and strategized with the floor plan front to back.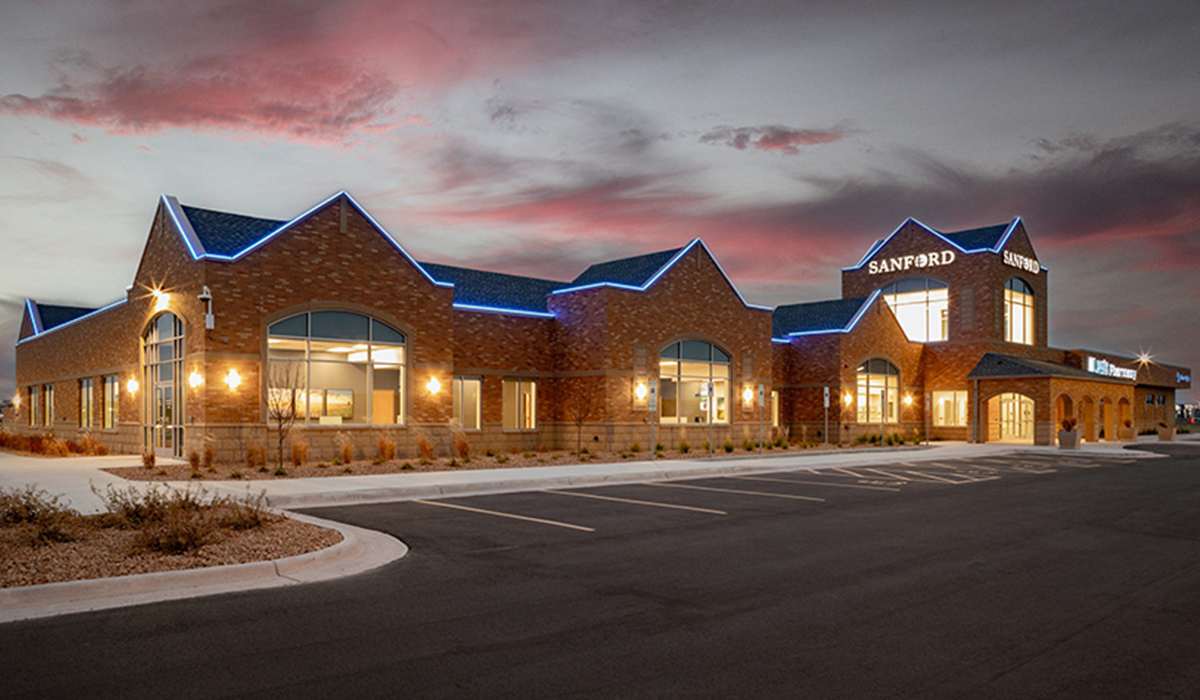 The work to squeeze more efficiency into the design and taking on the challenge to have it all fit made the project one we were proud of at the end. Our TSP team was able to facilitate those first meetings, then meet regularly with Fiegen Construction and Sanford throughout construction and finally attend the ribbon-cutting and open it to the public. Driving by every day, and even taking our kids there a few times, brings a bit of pride to have been a small part of a big advancement for my Harrisburg community.
What is your typical workweek like?
A typical week for me includes at least two or three projects that are in an active design mode, generating steel, concrete, wood and other structural drawings by utilizing structural software and conducting design calculations.
Several other projects are in the construction phase, meaning I review shop drawings, take phone calls and facilitate coordination between our design and the product being constructed. Something will usually come up and requires attention or a visit to a construction site to look at something firsthand. All this project work involves collaboration with my TSP team members.
You have mentored high school students who are interested in engineering. What advice do you give them? 
Get in the field and see how things are built, learn to communicate with a group of people to achieve a multifaceted objective and take the risk of challenging yourself in STEM outside of school. It is exciting to see Harrisburg and other high schools help students get real-world experience in a professional career earlier in their life.
What do you enjoy doing when you're not at work?
Spending time with my wife, Kellie, and our four children is a great gift. Kellie and I often share a look of joy when one of the kids does something funny or sweet as we watch them grow. We all look forward to a week together in the Black Hills each summer.
I enjoy fishing, golfing and horse riding. My dad and I were selected as horse riders in the 2022 Custer State Park Buffalo Roundup, which was an experience of a lifetime. I also enjoy running and completed the Sioux Falls half-marathon this past summer.