Each January, Jared Nesje looks forward to meeting with every team member at TSP, Inc.
It's a touch point for Nesje, CEO of the architecture, engineering, and planning firm, to review the previous year, thank employees for their contributions, and look ahead to the new year.
After a very successful 2022, Nesje's team member meetings this year are particularly upbeat.
"We were busy, and we did great things for our clients and their projects," Nesje said.
"Let's keep it rolling, let's go do it again in 2023."
Based on momentum that was building in 2021, Nesje knew 2022 would start strong. But he initially figured business might slow down in the third quarter.
"Very quickly in early 2022, I realized the strength we were experiencing was going to last through the year and continue well into 2023," he said.
Besides reaching many sales and profit goals, TSP also celebrated the milestone of becoming a 100 percent employee-owned company in 2022.
TSP's employee stock ownership program, or ESOP, is a pathway to ownership for any TSP employee who has been with the firm for a year. It does not require an upfront personal investment.
Full ESOP status was achieved ahead of schedule.
In 2019, TSP took steps to become an ESOP. It became 53 percent employee-owned in the fall of 2020, with the goal of becoming a full ESOP in five to 10 years.
Resiliency, team member buy-in, and the firm's very strong balance sheet helped it reach 100 percent ESOP status in 2022.
"For TSP, that is the history-maker," Nesje said.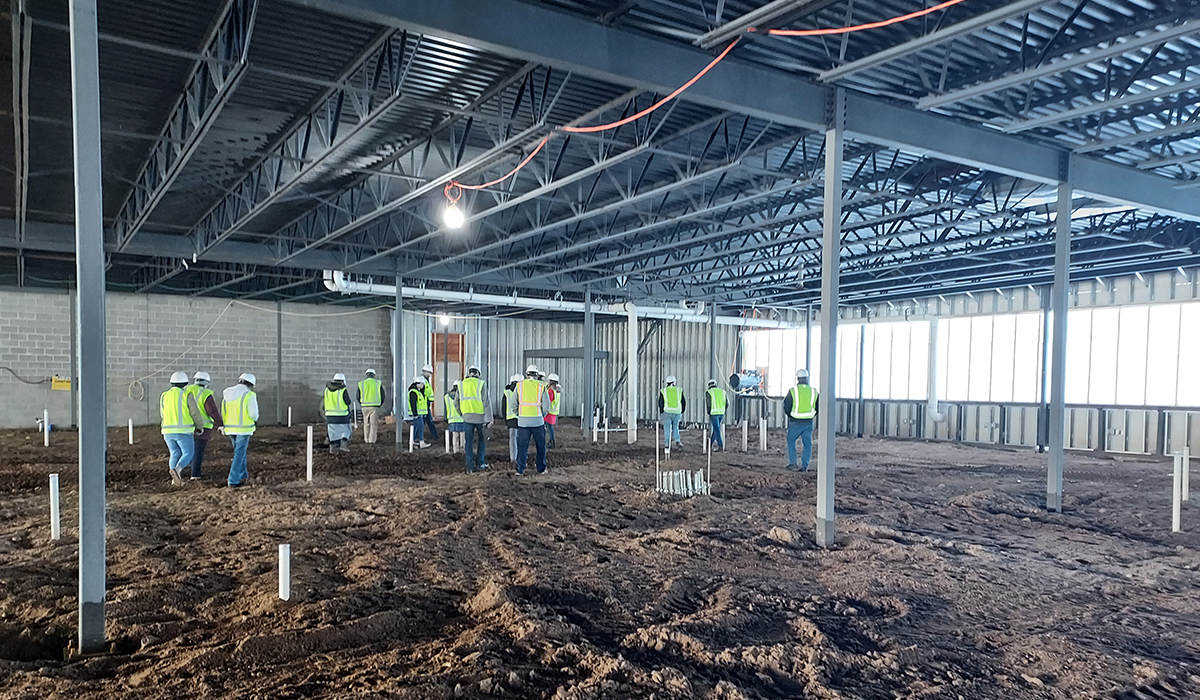 TSP also began its "back to basics" initiative in 2022. It's a chance for all team members, regardless of job title, to visit project sites in various stages of construction. The effort is meant to raise awareness about the structure that supports building design.
After each site visit, the team returns to their respective office to discuss what they experienced, what they learned and how they can improve.
Last year, Nesje described the attitude of many clients as "let's go, we've got to get this done, let's do this project now."
"I think we're still in that spot," he said. "We have clients who want to get their projects moving forward."
Despite strong demand for services, Nesje anticipates some concern over the war in Ukraine, inflation, interest rates, supply chain problems, and workforce issues.
"Here locally, it's the labor, and we're no different than anyone else," he said.
"We're trying to find people to work, people to join our great team."
Supply chain delays impacting the industry generally seem limited to the acquisition of large equipment like electrical gear, transformers, generators, and chillers, Nesje said.
These challenges are an opportunity for conversations with clients to find creative timeline solutions.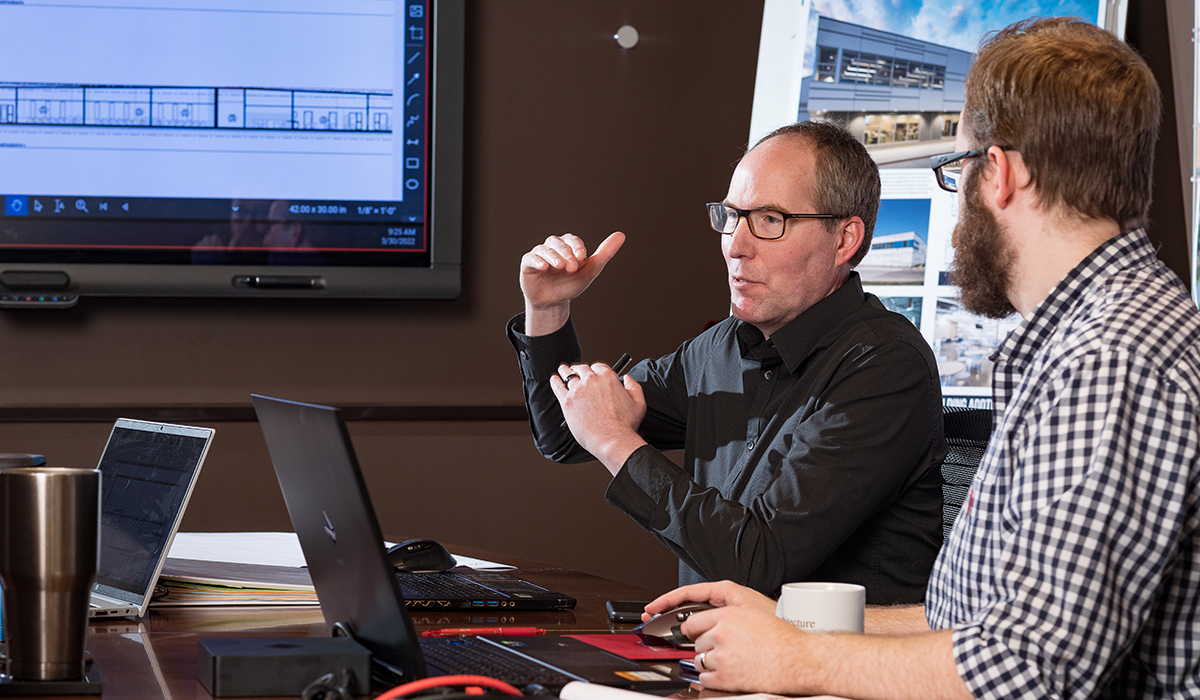 "How we stay in a good spot with our clients is always doing the best we can, being honest, and telling clients that 'we're walking with you,'" Nesje said.
"If we can find a different way to do it, that's where we all need to be open and ready for something that is different."
Nesje mentioned an existing client with a project that includes large HVAC equipment. After purchase, it will take an estimated 70 to 80 weeks for that equipment to arrive on the job site.
The reality of these impacts needs to be discussed and coordinated within the expectations of owners.
"If you want to be ready in early 2024," Nesje said, "we need to figure out a different approach than the typical, but what's typical anymore?"
TSP was established in Sioux Falls as a one-man architectural practice in 1930. The firm now offers multidisciplinary services across the Midwest intended to make communities better, by design.
Although TSP is always exploring new products and services, Nesje sees immediate growth opportunities in familiar places.
"The emphasis is going to be a deeper dive into our existing markets, more penetration into those markets, and with our clients," he said.
Nesje has held the role of CEO since 2015. He is the fifth CEO in the company's 93 years.
He is energized by TSP's legacy and continued dedication to the firm's community markets.
"My excitement is driven by our commitment to our communities and our people."