Collaboration among organizations is a primary theme in the development of a new health care simulation center at Southeast Technical College.
When complete, the new Southeast Technical College Healthcare Simulation Center will provide an environment for STC to grow its health care programs and address workforce needs.
"This project is in direct response to a growing shortage of skilled health care workers throughout Sioux Falls and the state of South Dakota," said STC President Robert Griggs.
"Southeast Tech is incredibly proud to partner with Avera, Sanford, the city of Sioux Falls, the Sioux Falls Development Foundation, Forward Sioux Falls, and the state of South Dakota to make this state-of-the-art facility a reality for students and our community."
Another established collaboration is demonstrated by the multidisciplinary team tasked with designing the building for the new simulation center.
The facility at 2329 N. Career Ave. is a TSP legacy design first constructed in 2003. The firm also was involved in a large addition and several renovations over the years as the building housed unique businesses and startups under the banner of the South Dakota Technology Business Center and Zeal Center for Entrepreneurship.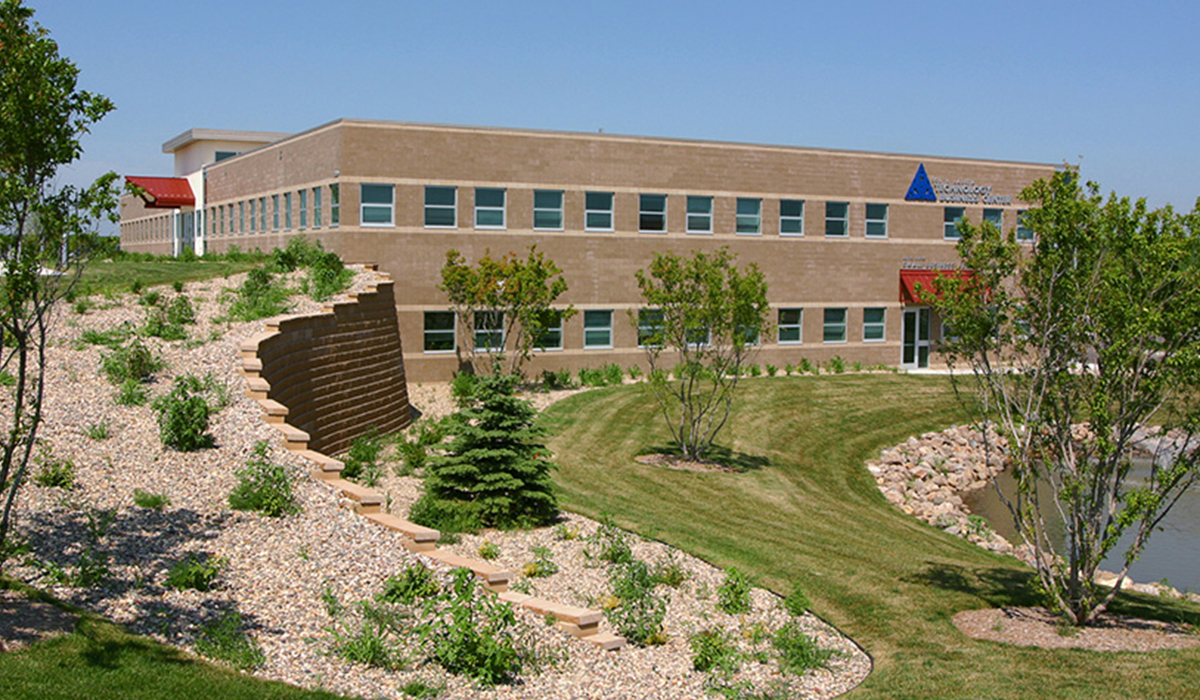 "This project gives the building a new purpose, and the location is a natural extension of the Southeast Technical College campus," said Michelle Klobassa, a principal and architect at TSP.
The renovation includes more than 40,000 square feet on two levels. The construction manager, Henry Carlson Construction, is working on interior demolition to prepare the space for construction.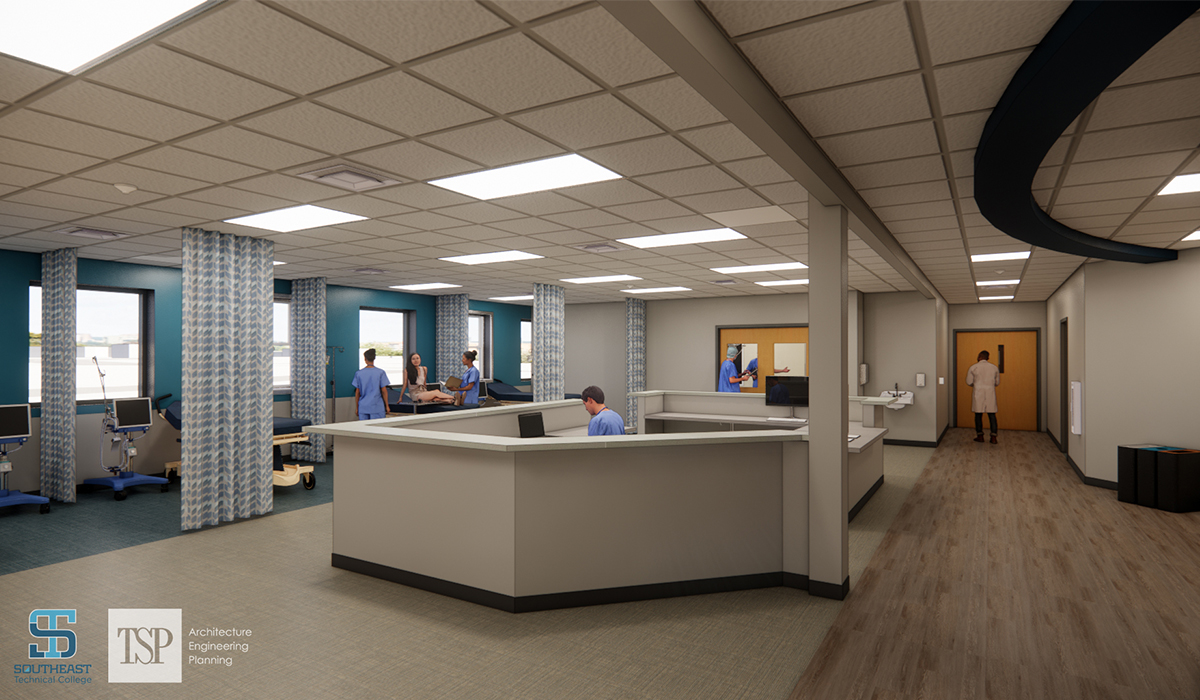 The building is scheduled to be ready for students and faculty in January 2024.
No stranger to the STC campus, TSP has designed a variety of spaces on campus in recent years to enhance student learning and accommodate the needs of students, visitors, and staff.
"What I really like about working with Southeast Tech is the fact that they offer such a diverse array of programs on their campus," Klobassa said.
"This has given me the opportunity to design many unique types of spaces from auto repair, veterinary tech, and dental labs to spaces that serve the campus and the greater Sioux Falls community like the Hub. That variety keeps my job interesting while still allowing me to work with the same great client."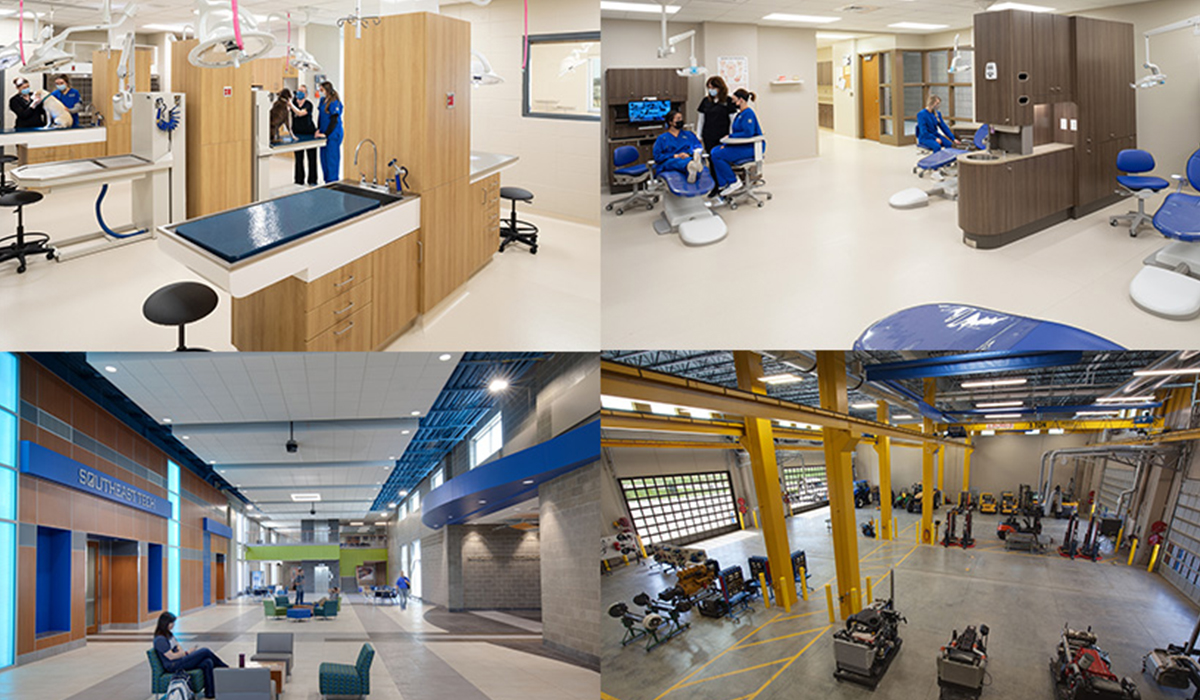 Dr. Benjamin Valdez, vice president of academic affairs at STC, appreciates TSP's listen-first approach and the expertise the team brings to the table.
"Through this collaboration, we have been able to create not just an outstanding simulation center," he said. "TSP was very instrumental in assisting Southeast Tech with adding our veterinary technician program – another example of a state-of-the-art facility for training and preparing students for careers."
Because simulation centers need functional space for health care educational environments, a balanced approach is required for each unique design element.
"We held workshops with stakeholders to understand how they intended to teach and the equipment that would be used," Klobassa said. "Our team has a background in both health care and education design as well as several other simulation centers, so we have good experience to draw from."
TSP has designed simulation labs at Augustana University and Columbus Community Hospital in Nebraska and recently completed the design of a nurse training/simulation lab for Monument Health.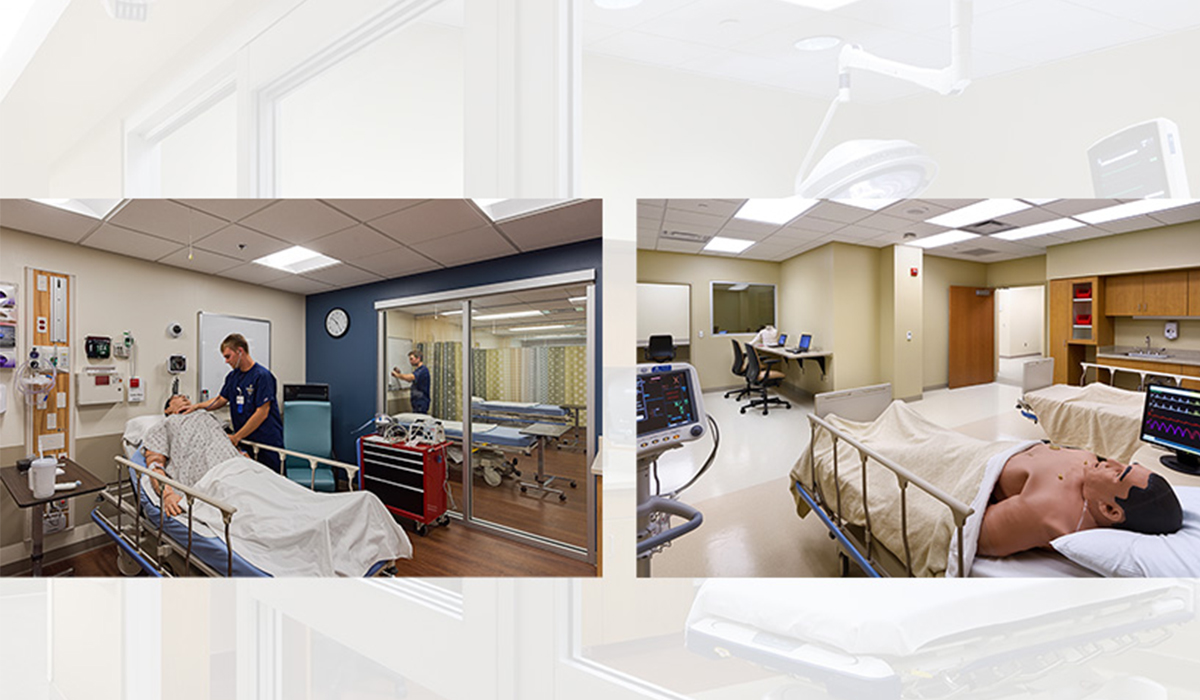 For STC's project, one collaborative detail involved selecting finishes for the spaces when TSP interior designer Loretta Haugen showed stakeholders the flooring options for the simulation spaces.
"They were able to take a sample of the vinyl tile with them to test how well it would resist staining from the fluids that are used in their classes, and it worked extremely well," Klobassa said.
In a simulation center, students have access to the latest medical equipment, procedures, and processes for patient-centered care. And they are in an environment where it is OK to make mistakes.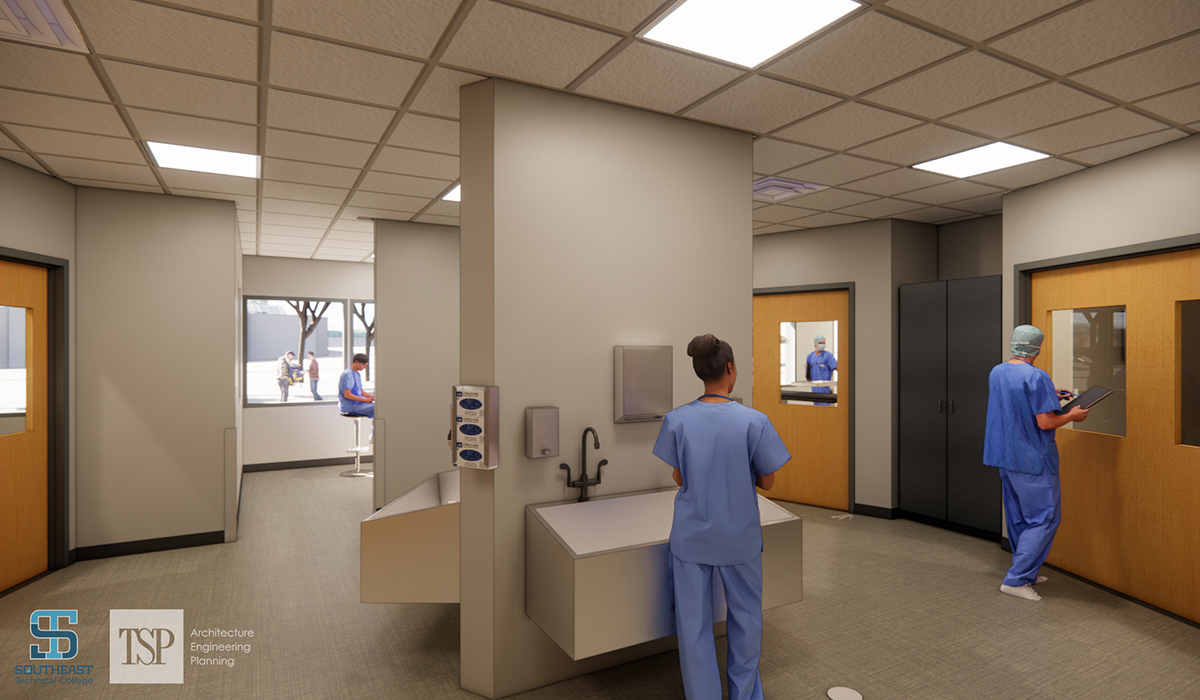 "The best part of utilizing a simulation center to train and prepare students is that it is a safe environment where they can fail," Valdez said. "Through this failure, they learn, grow, and become prepared to enter the workforce and meet the high demand for health care professionals."
Besides meeting student needs, the new simulation center will support added health care programming at STC.
"These examples of collaboration help us understand industry needs as we provide opportunities for more students to pursue their dream in health care," Valdez said.
For Klobassa, the ability to use her skills as an architect to support workforce development is particularly satisfying.
"At TSP, we are committed to our local communities," she said, "and I can see the impact I have in the work we do each day."