March 27, 2015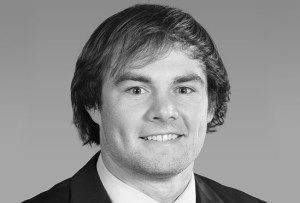 Christopher Maks has joined TSP in the Rapid City office, a regional full-service architecture, engineering and planning firm now celebrating its 85th year.
Maks is a Mechanical Engineer-in-Training, working toward licensure as a Professional Engineer. A recent graduate of South Dakota State University in Brookings, Maks already is contributing to the highly technical work at the Long-Baseline Neutrino Experiment Facility—part of the Sanford Underground Research Facility at the former Homestake Mine, in Lead. He's also played a role in projects at Rapid City Regional Hospital and returned to his alma mater for work on the SDSU Foundation's University House, which will double as the President's residence and a hospitality venue for collegiate activities.
TSP's Upper Midwest footprint and integrated team approach afford Maks the opportunity to work with colleagues on projects in other states. He's helping support team members from the TSP Rochester (Minn.) office through his involvement on the Edgerton Christian Elementary School and the $20 million addition/renovation project to expand the Rochester Recreation Center and create a New Senior Center on the same campus.
"The TSP team has been a great fit for me right from the start," Maks says. "Their professionalism is exactly what I was looking for after graduation from college, and the people welcomed me from the beginning. TSP has a great history, an exciting future, and I am pleased to be part of the team."
Maks' previous job experience includes HVAC design and installation with the O'Connor Group's Rapid City office and engineering development for Brookings-based Daktronics. He's keenly interested in sustainable energy systems and cost-effective ways to incorporate environmentally sound practices—reducing long-term operational costs and power needs for his clients.
ABOUT TSP
TSP is a fast-paced, full-service firm that successfully integrates architecture, engineering, interior design, and planning. Since 1930, TSP has been discovering facility design solutions that truly match the vision and mission of our clients. Our collaborative approach explores opportunities, addresses concerns, and defines design to achieve goals that create a balance between function and form. TSP is passionate about design and even more passionate about our clients. The firm serves clients throughout the Midwest, with offices in Marshalltown, Iowa; Marshall, Minnetonka, and Rochester, Minn.; Omaha, Neb.; Rapid City and Sioux Falls, S.D.; and Sheridan, Wyo.