September 27, 2015
Students at South Dakota School of Mines & Technology recently dedicated their campus' new Wellness & Recreation center. TSP and our partners at RDG Design gave the 1970s King Center an update, adding 19,500 sf and remodeling another 18,200 sf. Students were involved from planning through construction to make sure the new complex would fit their health and social needs. The result is sure to inspire visitors to get active!
Learn more about the project here.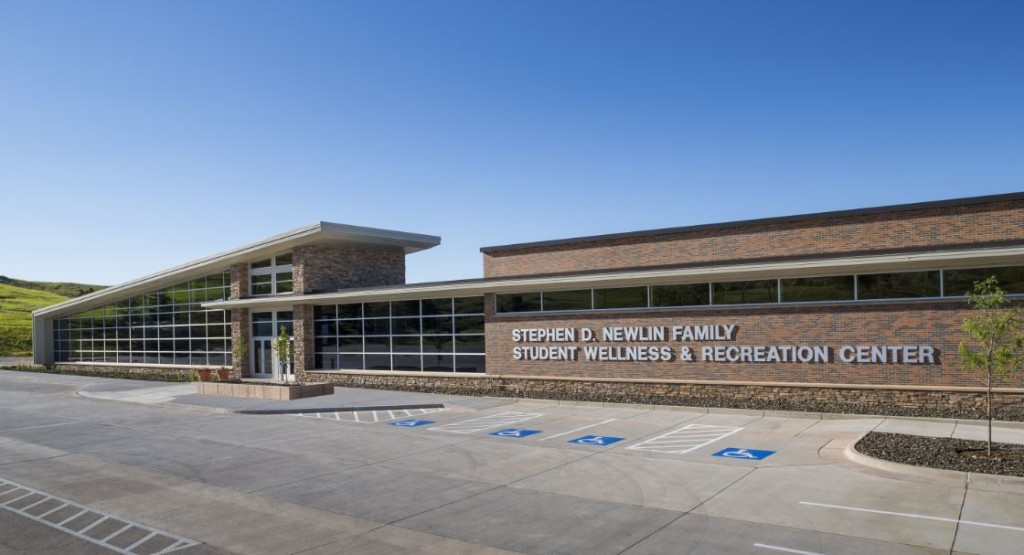 About TSP
TSP is a fast-paced, full-service design firm that successfully integrates architecture, engineering, interior design, and planning. Since 1930, TSP has been discovering facility design solutions that truly match the vision and mission of our clients. Our collaborative approach explores opportunities, addresses concerns, and defines design to achieve goals that create a balance between function and form. TSP is passionate about design and even more passionate about our clients. The firm serves clients throughout the Midwest, with offices in Marshalltown, Iowa; Marshall, Minnetonka, and Rochester, Minn.; Omaha, Neb.; Rapid City and Sioux Falls, S.D.; and Sheridan, Wyo.