March 3, 2016
As the healthcare industry shifts to value-based care, the focus of planning also must shift. Three important areas for healthcare leaders to consider as they look to the future include: clinic planning, ambulatory planning, and organizational alignment.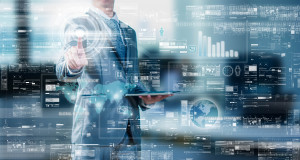 The healthcare industry is in the midst of drastic change—arguably greater change than ever before. Key factors driving this change include data interoperability and availability, the shift from fee-for-service to pay-for-performance, price transparency, consumerism and retail expectations, and a generational shift as baby boomers age and millennials become prominent in the workforce. Hospital leadership has enormous responsibility. The more information and knowledge hospital leaders gather to plan for the future, the better they can guide their respective organizations. This information helps guide and form a new perspective in the planning process.
Traditional healthcare planning typically has focused on inpatient care—beds, discharges, days, length of stay, MS-DRG service line planning, and midnight census tracking. The focus of this analytic, strategic, and facility planning generally has aligned with an inpatient-driven philosophy. As healthcare designers, we have seen the shift and recognize it is no longer appropriate to plan primarily for inpatient stays when preventative care, various care delivery models, virtual medicine, and incentives to keep patients from being admitted become more prevalent. With the shift to value-based care, planning's focus also changes, as well as how designers assist in the planning process. This new paradigm will have healthcare leaders in search of how to prepare and serve differently for the future.
As designers, we are asked to plan and provide space for needed operations but also to be flexible and consider how that space might grow or be adapted for future use. We consider how that space will interact and serve multiple stakeholders to provide better care and improve wellness and outcomes for the community. For hospital leadership and designers to plan successfully, they must consider more than just the physical space. A level of data and analytics are needed to inform planning beginning with the external environment and ultimately looking at data from within. The data should shed light on areas of opportunity or even threats that leadership and designers may not realize. By integrating data with the healthcare designer, we can help to better plan a flexible system of spaces to serve the community.
The areas with the largest impact on planning and the need for more consideration in this changing environment are clinic planning, ambulatory planning, and organizational alignment:
Clinic Planning 
Clinic planning should be the foundation for all strategic planning. Whether you are a critical access hospital or a large health system, the basis for future planning is dependent upon your physician and/or mid-level (i.e., physician extenders) planning. This data is important as designers help to better understand the drivers and considerations to best plan and utilize hospital funds or future project budgets. Let the data drive direction, not wishful project planning and spending. When undertaking clinic planning, important tactical items for management to consider and focus on, include physician supply demand, recruitment and in/out-migration of patient demand.
Hospital leadership and designers must be aware of these tactics. Ensuring that adequate clinic planning is taking place and there is proper consideration for local nuances is paramount to future planning.
Ambulatory Planning
Ambulatory planning is another key focus as utilization of outpatient services increases while inpatient utilization drops on average. Providing care in an outpatient setting often costs less than an inpatient setting. Insurance companies are working more closely with providers to keep costly admissions or readmissions from occurring. What does the market opportunity look like for non-inpatient services, and is there estimated leakage to other organizations? These questions are relevant to all healthcare organizations regardless if they are reimbursed on a cost basis, value basis, or another arrangement. The design team can offer a high level planning perspective to help an organization understand the costs of associated planning directions to better understand or prove ROI.
The trend of shifting from inpatient planning to ambulatory planning will continue. Considering only what the inpatient bed need will be in five to 10 years is limited in nature, and with the shift to value-based care, it could harm an organization. Outpatient surgical cases, imaging procedures, and emergency department visits are where organizations are seeing more growth on average nationally—it is important for healthcare leaders to understand their impact.
Organizational Alignment
As healthcare designers and planners TSP understands and recognizes the importance of organizational alignment and key considerations when planning for the future—specifically around clinical and financial integration. Alignment can range from an acquisition of an entity, to a loose affiliation amongst organizations, to something in between. By identifying the your alignment strategy goals, healthcare designers can help plan for space requirements and needs that can have a great impact and strain on capital requirements. Organizations need to balance the level of independence they wish to maintain and what clinical and financial goals they are trying to achieve with their degree of risk aversion.
Clinic, ambulatory, and organizational alignment planning are related and often impact each other. Being mindful of this and understanding quantifiable data overlaid with local intelligence can enable any organization to plan carefully and effectively for the future.
In conclusion, technology, data availability and connectivity, policy, value-based care, and a multitude of other factors are driving transformational change in healthcare. Healthcare leaders and board members need to understand these factors and leverage available resources to help plan for the future. The traditional approach is no longer enough. As a healthcare-focused firm, TSP can offer many different partners and resources in order to help best provide direction and insight to a project before heavy dollars are spent on planning, especially brick-and-mortar projects. Together we can be better informed, determine right-sized needs, and plan for flexibility.