March 7, 2016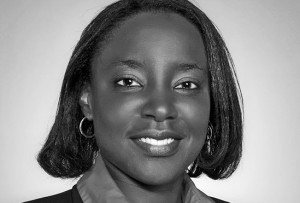 A University of Minnesota alum and former employee is returning to the Twin Cities to lead TSP's Minneapolis office. Principal and Senior Architect Elizabeth Schulze also will direct the legacy firm's efforts across its Eastern Region, overseeing ongoing projects in Minnesota, Iowa, and Wisconsin.
"I lived here for six years," Schulze says, "and it was wonderful to get into the life of this place—running along the River or going through Loring Park to the sculpture garden. I even got into hockey, which was new to me because I'm originally from Nigeria. It's going to be so good to reconnect with friends and colleagues here who helped me grow into my career, starting with my work in the U of M design and construction department. It's going to be a bit like coming home."
TSP's Minnetonka office has provided integrated architecture, engineering, and planning throughout the Twin Cities for more than 20 years. Regional work includes a recently completed renovation of Minneapolis Public Schools' Webster Elementary, along with a major expansion at Rochester's Mayo Civic Center.
"I really want to see how we can focus on the communities we're in," says Schulze, who will relocate from TSP's office in Sioux Falls, S.D., for her new leadership role. "It's not only about how we're serving them from a design perspective. It's also about how we're getting involved through volunteering and being an integral part of our neighborhoods."
Since joining TSP 13 years ago, Schulze has been involved with community, civic, and commercial projects. But her concentrated experience is in planning and design for higher education and healthcare facilities. She has managed numerous projects at clinics and care centers in the Department of Veterans Affairs system, and she's designed major improvements on college campuses across South Dakota. Her portfolio includes planning and design for the Beacom Institute of Technology at the Dakota State University in Madison—recognized nationally for its information security program—and for the South Dakota Public Universities & Research Center, in Sioux Falls.
"We have an opportunity to build on TSP's relationships with K-12 districts and extend our expertise to create new partnerships in higher education." Schulze says. "We're beginning to explore some of those connections in governmental work, too. I want everything we do to focus on the people, organizations, and communities who support the life we share here."
ABOUT TSP
Since 1930, TSP has existed to perform fulfilling work. It's fulfilling for us because it makes our clients better at what they do. That personal connection is the very foundation of our focus on Exceptional Client Service and Outstanding Design Solutions—where form, function, economy, and culture fit simply and beautifully to fulfill the client's story. We serve clients throughout the Midwest, with offices in Marshalltown, Iowa; Marshall, Minneapolis, and Rochester, Minn.; Omaha, Neb.; Rapid City and Sioux Falls, S.D.; and Sheridan, Wyo. Visit teamtsp.com/85 to learn more about our 85th anniversary year.