It can be intimidating to be the new person in the office.
New employees are often challenged by a lack of familiarity with company culture and processes, information overload, and not knowing anyone.
However, new team members also bring perspectives and background that can energize and inspire an organization.
Fernando Arechiga aims to represent the latter of those two categories.
An Architectural Graduate at TSP, Arechiga looks forward to incorporating his knowledge of materials, project management, and customer service into his project work.
Arechiga, who joined TSP in January, earned bachelor's and master's degrees in architecture from South Dakota State University.
His career path includes significant experience in the construction industry. He also owned and operated an exterminating company in Arizona, worked for a beverage company, and spent a year as a semi-truck driver.
Arechiga enjoys building just about anything – whether that's a structure, a gadget, or vehicle projects.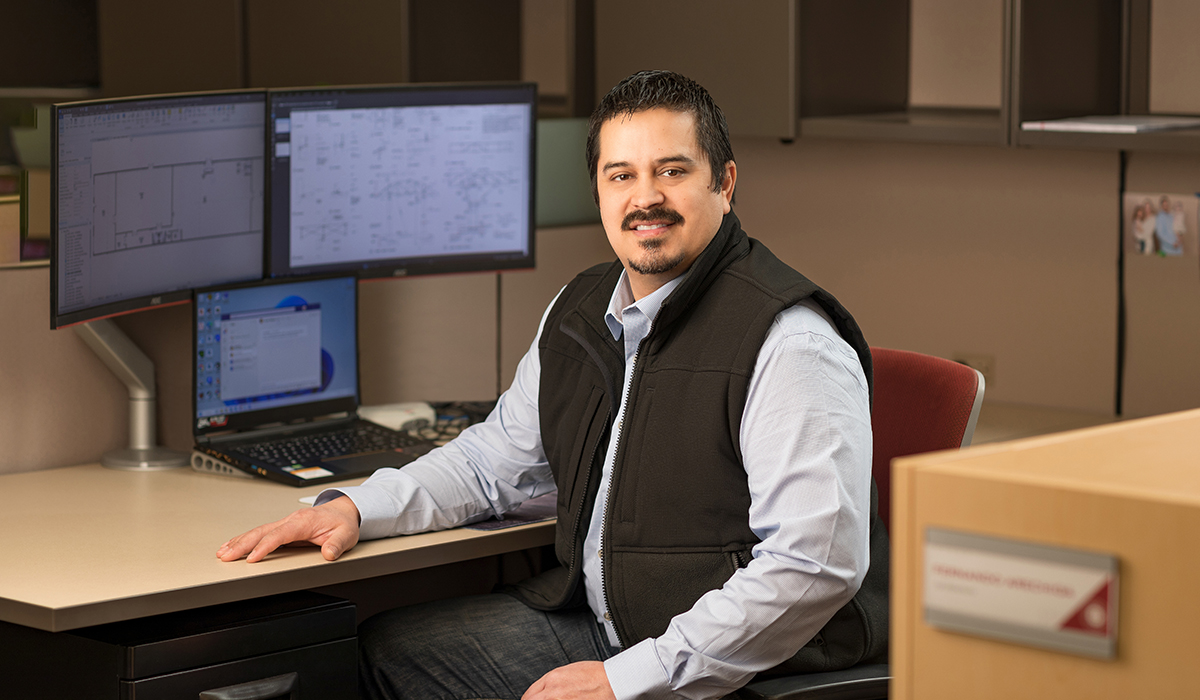 As a new TSP team member, Arechiga is encouraged with his opportunity to approach problems from a unique perspective.
"I definitely bring a different way to find solutions for particular situations with my experiences going through life and getting to this point in my life," he said.
Arechiga also understands the value of persistence. He had dreamed of an architecture career since childhood, but he took an extended break to explore other career options before achieving his original goal.
During his first stint as a college student, design and drafting software was not as advanced or as accessible as it is today, said Arechiga, who admits to being a bit of a throwback.
"I was mainly trained in hand-drawing, setting up drawing sheets on big drawing tables and straight-edges and architectural rulers," he said. "So I learned how to draft by hand."
Arechiga, who looks forward to learning something new every day, offers some additional insight on his role at TSP.
How have team members supported you?
With some of our projects waiting until spring to launch, I have had more time to learn our building information modeling software a little better.
My teammates have been very helpful answering my questions. I have also found the online training program that TSP offers new employees to familiarize themselves with the software extremely valuable.
What have you found enjoyable in your role?
I often work with architect Greg Schoer, and he has been very helpful in steering me in the right direction in matters of building codes and the way you need to set up spaces.
What projects are you working on?
I have worked on an interior office renovation and concepts for a wellness center addition/renovation in addition to some other projects.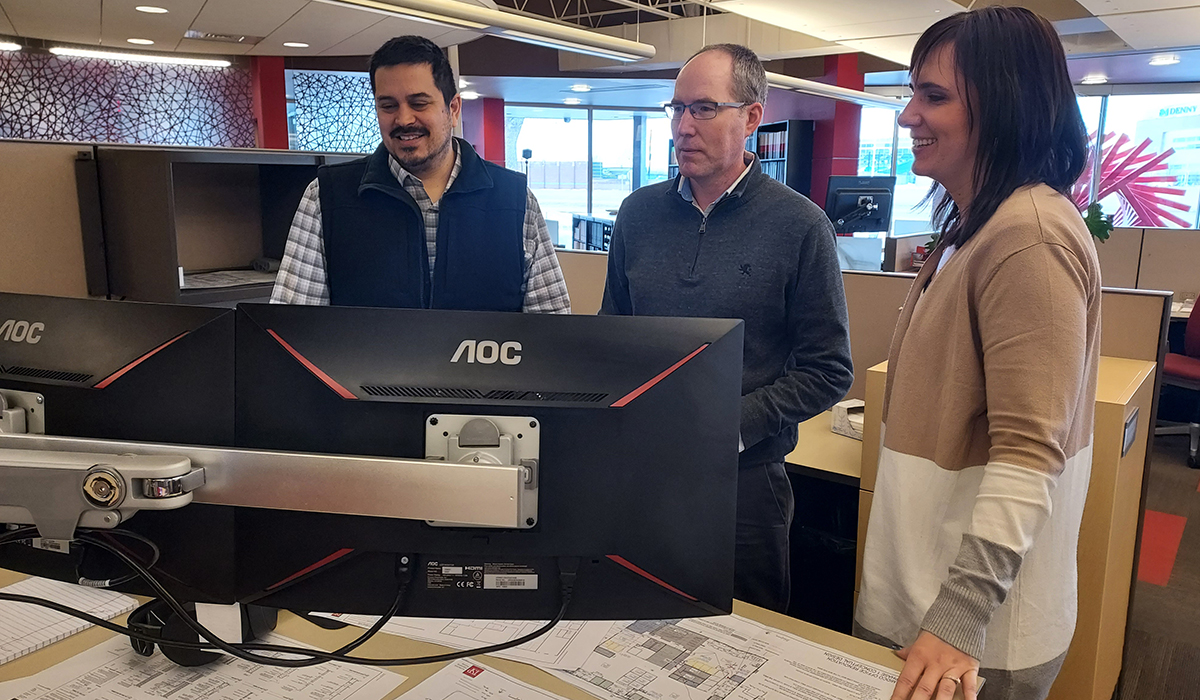 How did you first hear about TSP?
In my second year at SDSU, I started to attend AIA (American Institute of Architects) student meetings, and they offered a tour of architectural firms in Sioux Falls on a Saturday. We visited about eight different firms and TSP was one of them. TSP was the only one that offered a multidisciplinary team structure. That stuck out in my mind, and I never forgot about TSP.
What are you looking forward to at work in the future?
I am looking forward to eventually becoming licensed as an architect and serving as a project leader.