While it can be challenging to define and develop organizational culture, doing so can result in numerous benefits like happier employees and an attractive environment for new talent.
Promoting company culture is a daily pursuit for Emma Anderson, talent brand/acquisition specialist at TSP Inc. In her role, she provides firmwide support for the multidisciplinary architecture, engineering, planning, and interior design company.
Anderson earned a bachelor's degree in advertising/marketing from South Dakota State University, where she also completed an interior design certificate and a public relations emphasis.
Part of Anderson's job involves social media management to promote the long-standing core values of the legacy firm from both a branding and recruitment standpoint.
We caught up with her to learn more.
How do you use social media to attract candidates and promote job openings?
The best way to maximize our social media platforms is to be present and engaging. This helps us make connections in communities about the projects we are working on, along with showing TSP's internal culture. This will create brand awareness for candidates to think of TSP when they consider architectural and engineering firms. This strategy also puts depth behind the job listing so candidates know what they are applying for and who they are teaming up with.
What is the role of social media in the overall recruitment strategy?
I believe social media plays a huge role in the overall recruitment strategy, and I only see this growing in the future. Social media is a quick way for candidates to know who a company is and what they do. It's very important to tell our story, share our content, and make real connections. TSP is constantly working on great projects throughout our footprint, and why not build brand awareness along the way by showing/telling people what we do?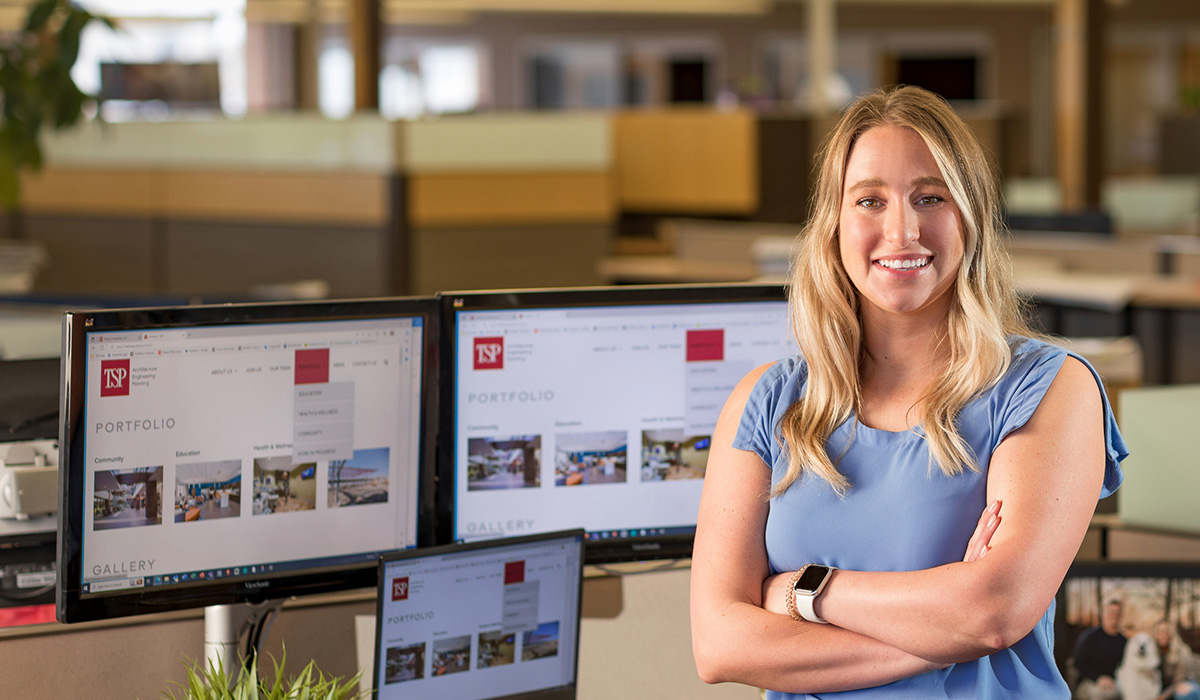 What would you say to a potential candidate reading this story?
Be yourself. You wouldn't be interviewing for the job if you didn't qualify, but your personality sets you apart, so don't be afraid to be you. Do your research to make sure you are a good fit for the company, keep your social media pages — like LinkedIn — up to date, and engage with future employers by sharing posts, joining boards, or attending local networking events.
How does your marketing and sales background align with candidate recruitment?
Both fields involve understanding people, effective communication, and building relationships. This provides a solid foundation for attracting and engaging potential candidates. Overall, my background equips me with the tools to approach recruitment with a strategic, customer-focused mindset, resulting in successful talent acquisition.
How did you first hear about TSP?
I first heard about TSP while volunteering at Teddy Bear Den, a nonprofit organization in Sioux Falls, with my now-boss, Kari Kiesow. She was excited to share about this awesome local architecture and engineering firm, the fun team members and the cool health care, education, and community projects TSP works on.
How have team members supported you?
I do not come from an A&E background, and the TSP team got me up to speed on what they do on a day-to-day basis and on current and previous projects. Our team is extremely dependable, loyal, honest, and hard-working. They make coming to work each day fun and push each other to do better. The team was flexible and positive when I became a new mom at the start of my TSP career. They checked in, asked about my family, and made me feel welcome and supported after returning from maternity leave.
What do you like most about your role at TSP?
I get to work with all disciplines and all offices across the TSP footprint. Our team creates truly incredible designs, and it's fun to see communities benefit from the talent of this team.
Your role is a new position at TSP; what do you hope to accomplish?
I hope to share clear examples of the firm's culture, whether that is celebrating a work anniversary, a volunteer opportunity, or leading a student tour of the TSP offices. I am also excited to help recruit quality candidates who would fit well at TSP by attending career fairs, joining community boards/organizations, and networking with other A&E professionals.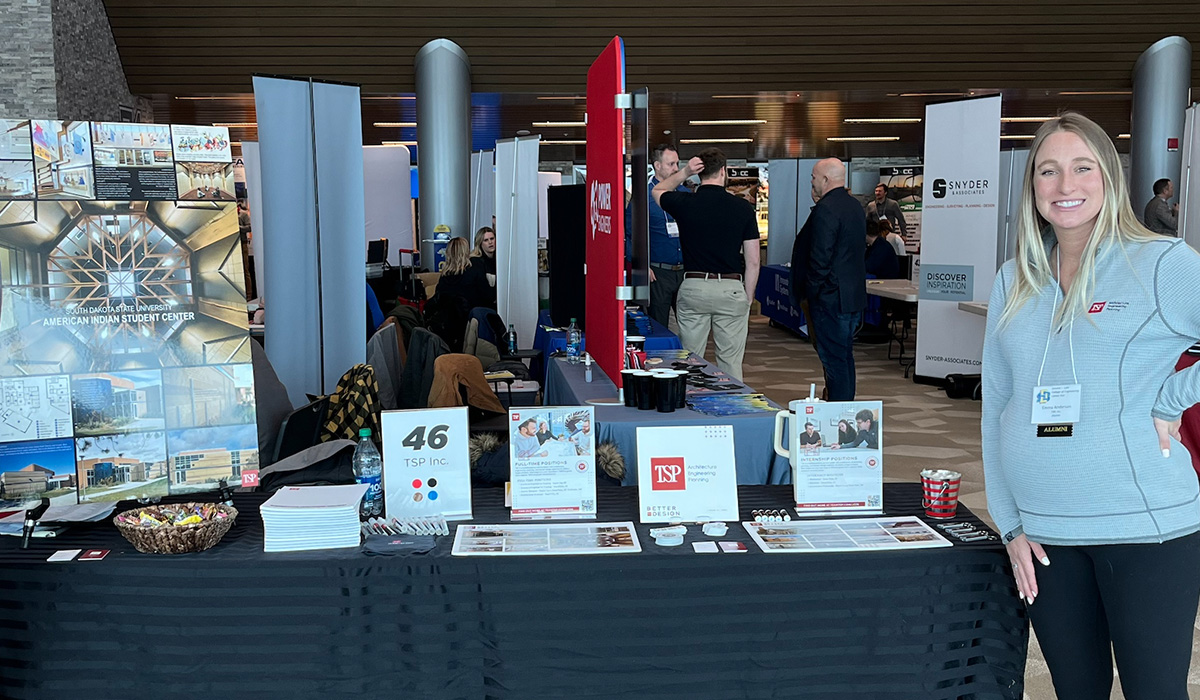 Do you prefer a specific method of communication?
Face-to-face interactions are my favorite so I can get to know you in a more comfortable setting, and it helps me pick up on nonverbal cues and body language. Otherwise, I don't mind a phone call or email to help keep everyone on the same page.
What do you enjoy when you're not at work?
Spending time with my family — husband Brett; son Jake, 6 months old; dog Kona, a Great Pyrenees — traveling, working out, or reading a book.