Providing an encouraging workplace after years of rigorous academic coursework is vital to support young professionals.
At TSP, a multidisciplinary architectural, engineering, and planning firm, building upon classroom learning has always been a priority.
This month, TSP received the designation as an Emerging Professionals Friendly Firm for 2023 and 2024.
The award program is a collaboration among Emerging Professionals committees of the American Institute of Architects in South Dakota, North Dakota, Minnesota, and Wisconsin.
The designation means TSP excels at providing fair compensation and benefits to emerging professionals and supporting the architectural licensure process.
It also recognizes TSP for investing in professional development, creating growth opportunities, and demonstrating commitment and innovation to train and mentor emerging professionals.
Autumn Kayl is an architectural graduate who has worked at TSP for more than two years.
She holds a bachelor's degree of fine arts in architecture and a construction management minor from South Dakota State University and a master's degree in architecture from Kansas State University.
Kayl took a moment to describe her early-career experiences and TSP's investment in her professional development.
What drew you to the architecture field?
Because I like art and mathematics, my dad suggested I explore engineering or architecture careers. During high school, I shadowed with an architect in Sioux City, Iowa. She was very straightforward with me, which I appreciated, but I always thought everything architects did was so cool. Now when I think back, it makes sense. When I was a kid, I loved building things.
How has TSP supported you early in your career?
TSP makes sure to provide young professionals with a mentor who will sit down with you and help you with your goals and the information you need.
One of my goals is to become licensed as an architect. With that, I am working with TSP architect Rex Hambrock. We often meet to decide specific focus areas so I can get the required architectural experience program hours that are part of the licensure process.
What has your experience been like from the end of school to now?
Coming out of school, I knew I would be learning much more. In school, the emphasis is often on design without much pushback. But in the real world, things become a lot more matter of fact.
I enjoy the real-life challenges that come with design and working alongside our engineers to make our clients' designs something real!
How has working in a multidisciplinary firm helped you?
It is eye-opening. In school, I didn't often think about how much space mechanical or electrical engineers need. In school, you are mainly thinking about design. But when designing now, I am always collaborating with our engineers. It's such a nice perk to be able to run over to someone's desk and ask questions.
What is a favorite TSP project you have been involved with?
I was part of the team that completed construction drawings for the Sanford Madison & Veterans Parkway Clinic, which will include an attached Lewis Drug retail store and pharmacy. I have enjoyed watching the construction process. This is the first TSP project I have been able to witness from start to finish.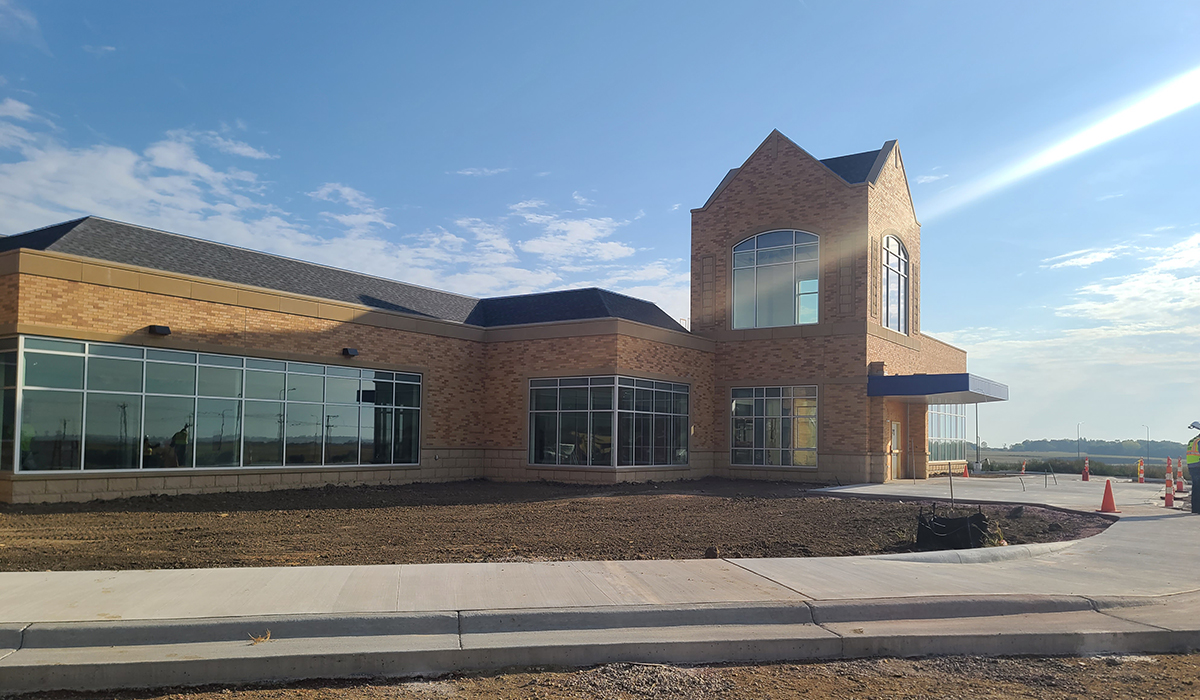 You are well known for organizing social events at TSP. Why is that important to you?
Culture makes a firm. At TSP, we are like a huge family, so making sure we get together outside of the office lets us get to know everyone on a more personal level. I believe this makes communication easier and allows people to feel more comfortable.
I love planning the little things that may make someone's day better, so planning these social events is great. TSP really supports these events and enjoys bringing us all together!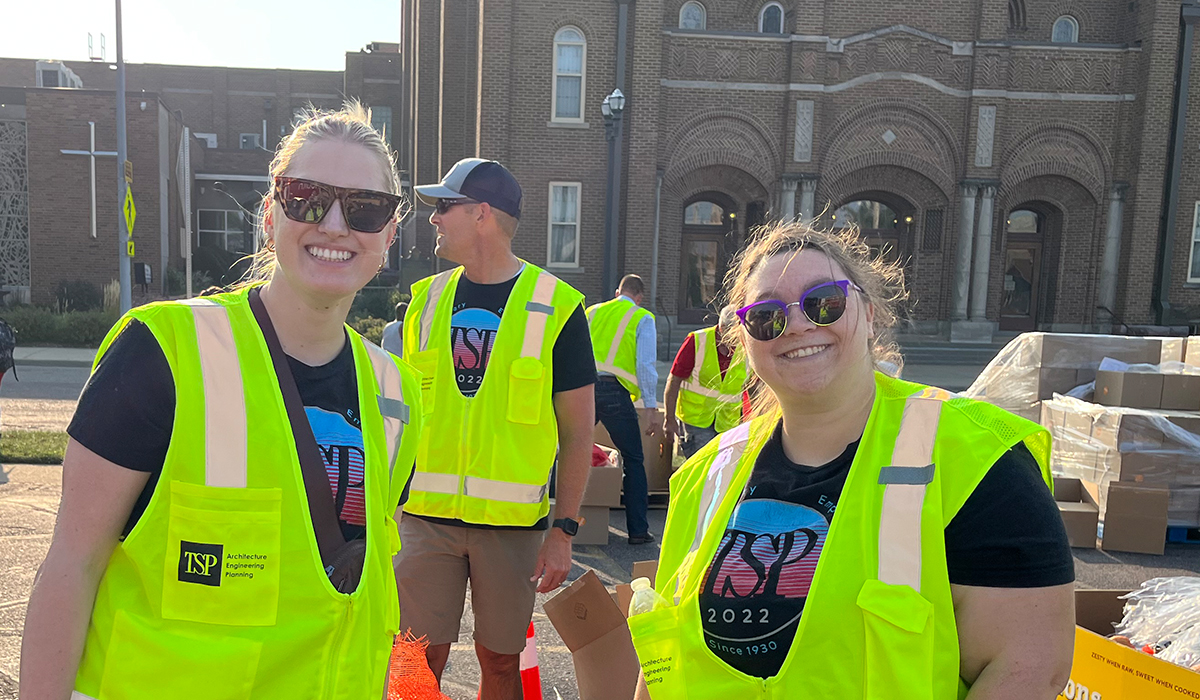 What do you hope to accomplish in the next few years?
Becoming a licensed architect is my top priority. I would also like to push my knowledge of health care and become more of an asset in that area. I like codes, so I value the challenges of health care projects. There are more rules about how to fit things together or for using an existing space and turning it into something new.