September 14, 2015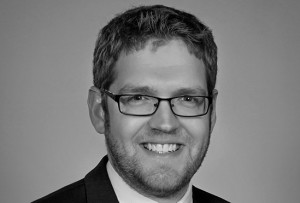 Chase Kramer, an architect in TSP's Sioux Falls office, will be one of 30 participants in the 30th class of Leadership Sioux Falls. Kramer, a longtime local resident and Augustana University alumnus, came to TSP nearly two years ago as an architectural graduate. He recently completed requirements to become a registered architect. His current Sioux Falls projects include the new lab building at Southeast Tech, Catholic church remodels at Holy Spirit and St. Michael's, and the Augustana University Froiland Science Complex.
Leadership Sioux Falls is an eight-month leadership development course created by the Sioux Falls Area Chamber of Commerce. The program aims to benefit individuals, employers, and the community at large by educating and preparing emerging leaders to grow into more influential professional and civic roles. Participants are selected through a competitive process.
About TSP
TSP is a fast-paced, full-service design firm that successfully integrates architecture, engineering, interior design, and planning. Since 1930, TSP has been discovering facility design solutions that truly match the vision and mission of our clients. Our collaborative approach explores opportunities, addresses concerns, and defines design to achieve goals that create a balance between function and form. TSP is passionate about design and even more passionate about our clients. The firm serves clients throughout the Midwest, with offices in Marshalltown, Iowa; Marshall, Minnetonka, and Rochester, Minn.; Omaha, Neb.; Rapid City and Sioux Falls, S.D.; and Sheridan, Wyo.