June 17, 2016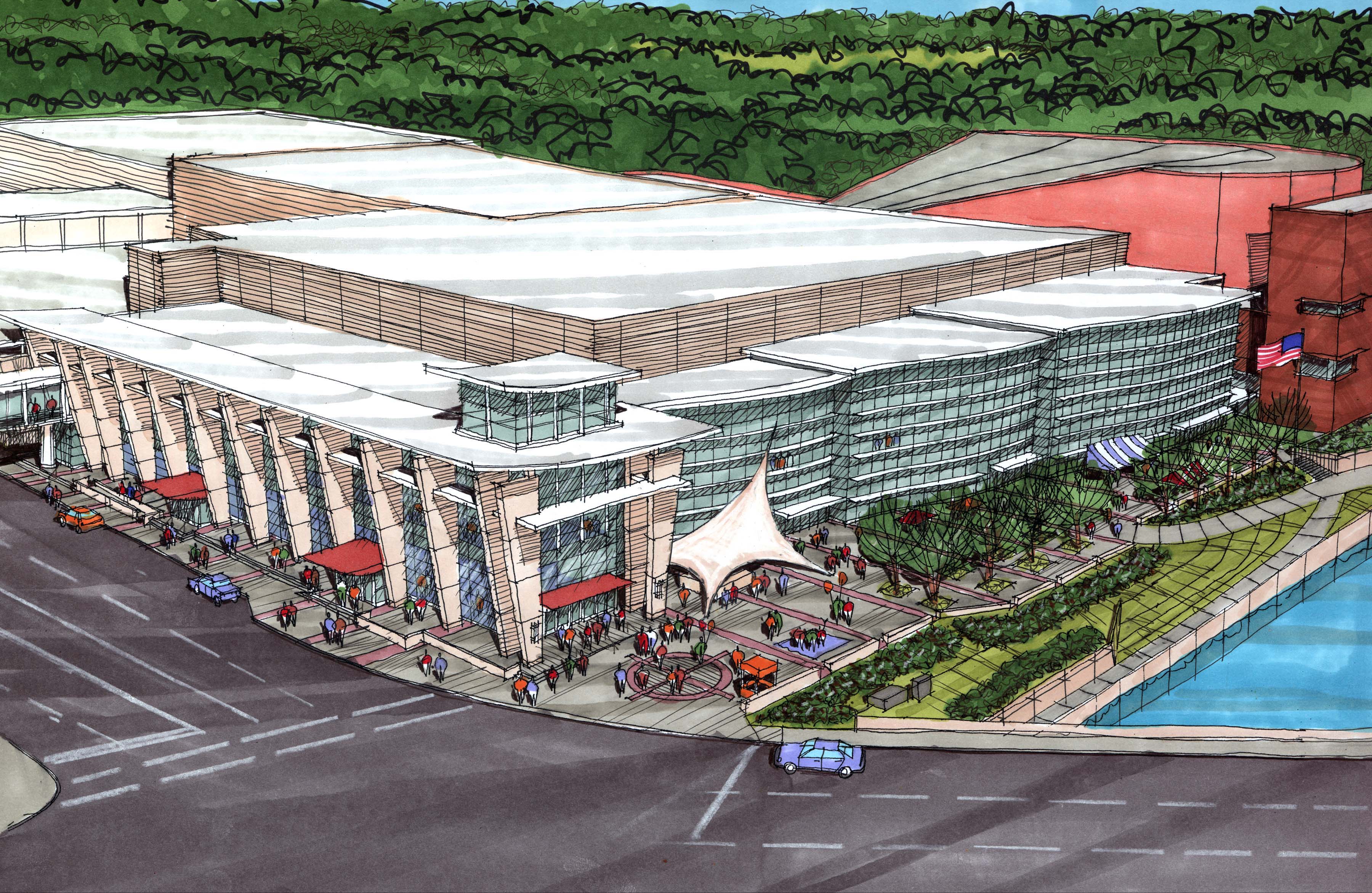 A transformation taking place at the Mayo Civic Center in Rochester, MN, can be followed from anywhere in the world.
The $84 million expansion to the Mayo Civic Center, which will be completed next year, uses the hashtag #opening2017 to allow the public to watch as the building continues its growth to more than 200,000 square feet of meeting and exhibit space.
Included in the expanded space is a new 40,000 sf Grand Ballroom, capable of seating more than 4,000 people; 16 meeting rooms, and two boardrooms. The expansion will nearly double the size of the current space.
TSP architects designed the Mayo Civic Center project, and Knutson Construction is the builder. The City of Rochester owns Mayor Civic Center.  TSP has a decades-long relationship with the city, and the Mayo Civic Center's expansion is the full-service architecture, engineering, and planning firm's largest project to date.
MCC Executive Director Donna Drews has credited TSP's staff for a willingness to listen, solve problems, and provide "a truly remarkable level of service."
When completed, the center will include a new 25,200 sf exhibit hall with seating for up to 2,000, a 25,000 sf arena with seating for up to 6,000, and 23 small meeting rooms. The construction portion of the project will cost about $71.6 million.
No detail was overlooked in the project's design. Wrapping around the Grand Ballroom are 17,000 additional sf of elegant pre-function areas that offer floor-to-ceiling windows, which provide stunning views of downtown Rochester and its Riverfront Plaza. Pre-function areas can be used for coffee breaks, afternoon refreshment breaks, and social or cocktail hours before general sessions of a convention.
Since the areas border two sides of the Grand Ballroom, multiple events can be hosted simultaneously.
Ground was broken on the Mayo Civic Center project in March 2015. Supporters had spent years promoting the expansion. Preliminary plans were revealed in 2007 with the intent to obtain construction funding in 2008. Not until 2009, however, were taxes on food and beverages and hotels and motels increased to fund the project. The civic center's modern vision as a convention center was developed in 2010.
In spring 2014, $35 million for the project was approved in the state budget, and the project started moving forward. Early plans promised a July 2017 opening, but officials now think it may open as early as April of that year.
To monitor the progress, follow on Twitter at @MayoCivicCenter and on Facebook, or take a virtual tour. View the webcam at http://oxblue.com/open/Knutson/MayoCivic.