Electrical specialist Kelli Osterloo, the only Lighting Certified engineer in the state, expects to see more clients switching existing fixtures out for high-efficiency LED versions. She's just finishing a building-wide replacement at Rapid City's three-story City Hall, an original TSP design completed in the 1980s. Companies now are releasing products that combine an LED fixture with a UV-C light source—proven to inactivate viruses that cause COVID-19, SARS, influenza, MRSA, and other Class 2 and 3 infectious diseases. Unfortunately, UV-C is the shortest of all UV wavelengths and can cause severe skin burns and eye damage even with short exposure.
"We've seen these used in operating rooms and other healthcare settings, but more recently, more sales reps are sending information to suggest them for open offices or locker rooms," Osterloo said. "The key thing is that rooms can't be occupied during that cleaning cycle. The combo fixtures include occupancy sensors so they'll automatically turn off, avoiding overlap between disinfecting mode and allowing for safe operation. We're seeing more manufacturers push that technology and we're studying how and when it's right to implement for certain projects."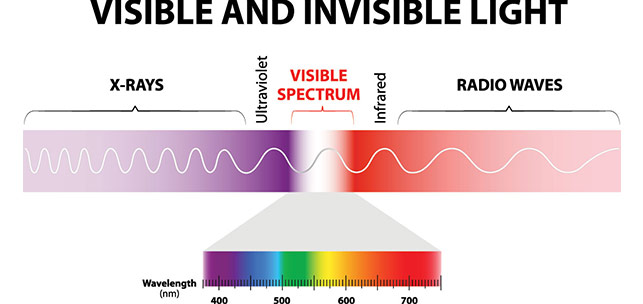 Another virus-zapping method, ionization, also has its drawbacks. The systems should produce enough ions to kill the novel coronavirus, but they also produce ozone gas. "The most proven strategy we've seen across all categories is bringing in enough fresh air, circulating it, and exhausting air outdoors," mechanical engineer Chris Maks said.
One of the latest products aims to detect another kind of particle in the air: fumes created by vaping. "We're used to seeing smoke detectors everywhere, and these look very similar," Osterloo said. They can be installed in settings where cameras aren't appropriate. "We've not really had a lot of opportunities to use those yet, but they might make sense in bathrooms for a high school or on a plane."
Other new uses for existing technology create a more touchless experience. Most controlled-access door systems require swiping a badge, entering a keypad code, or pressing a button to activate an alert for a person on the inside to check the security camera and allow entry. A touchless system's motion sensor allows the individual outside to set off the alert with a wave of the hand. This drastically reduces surface transmission, minimizes cleaning needs, and can replace standard ADA door-operator buttons. Some offices allow visitors to check in on self-monitoring tablet devices with an embedded infrared thermometer, eliminating the need for a staff member to screen people in the lobby.
Visit the TSP homepage at teamtsp.com or call (605) 336-1160 to learn more about how we can help you plan for 2021 and beyond.